Costco Canada East Secret Sale Items Apr 29th – May 5th 2019 – Ontario, Quebec & Atlantic Canada
I walk the whole store for you every Monday when Costco's Secret Sale items are released for the week, then post them here and on our facebook page.
NEVER MISS A POST! Join the Costco East Facebook group to get updated whenever I make a new post! https://www.facebook.com/costcoeast/.
ALSO you can come and see my Instagram feed with Pics of my weekly Costco shopping trips, Dexter and Ewok being lazy cats and pictures of things that I have cooked with anything I've purchased at Costco. You can find that here! https://www.instagram.com/costco_east_fan_blog/
Subscribe to website updates via email and you'll get a confirmation email from "FeedBurner Email Subscriptions". Click the link within it to activate your subscription and you'll be notified by email whenever I post (1 or 2 times weekly). Check your spam filter or contact me if you have questions or do not receive a confirmation email.
It's almost May my fellow Costco fanatics!!!
I feel like the weather will eventually have to catch up with the month, and eventually I'll be able to get some gardening done… Or at least started! Though I did get a hanging strawberry plant the other day so I guess that's something, though I would like to get some hot peppers going, jalapenos to be specific. I'd love a batch of mid-summer homemade/homegrown picked jalapenos, so lets go sunshine and warm weather!
Tomorrow is my partners birthday so we are going on a day trip to Toronto, so I've been looking at a bunch of different restaurants to go to… Hopefully eat our way across the city and back! We decided to take the train so we will have no responsibilities on the way there or back so look out Toronto! Anyone have any recommendations for good food spots? There's a few we love, but I"m always looking for different places and I'd love to hear yours! (I'll check the comments tomorrow on our way in to see if you have any for me)
A few favorites.
Barrio Corriano is one I'd like to visit again, Korean/Mexican fusion…Oh god the chicken kampungi tacos here dynamite!!! We ate here before going to see Shadowy Men from a Shadowy Planet a few years ago at Lee's palace, they are a fantastic surf/rock band. All instrumental. Great driving music, and even better cooking music!
El Catrin in the distillery district is another favorite, great fresh guac and fish tacos!
Le Papillon on Front is a great French spot, at least the brunch had there was fantastic. (the onion soup was amazing obviously)
So yes, I'll be eating a lot of food tomorrow I hope and I will take lots of pictures and hopefully have plenty to tell you about next week!
Thank you all for your advice and thoughts on the Google chromecast, I really appreciate it! From what I"m gathering I don't think I'll be getting one right now, but it seems like it could come in handy in the future. We do stream Netflix quite a bit so that would be good, but we also watch a lot of news and other channels that we couldn't nessecarily just stream online. Maybe downgrade our cable package but keep the basic news stuff? I don't know, I love the food network, the history channel, and the discovery channel too much… Hard to give those ones up!
Lot's of executive member sales on this week, and I have no clue what happened to my coupon book… That goat cheese made it into the cart regardless, but somewhere is a discount I could have used. hmmmm….
A few notable executive member sales. (you'll need the coupons here folks)
Purex after the rain laundry detergent (200 load) $3.20 off 14.99
Tide HE laundry detergent (110 load) $4.00 off 19.99
Kirkland ultra clean laundry detergent (133 load) $3.00 off 14.99
Cascade power clean dish detergent 115 pucks $4.80 off 19.79
Gillette fusion razors 16 pk $14.00 off 63.99
Oceans pink salmon 6 pk $4.00 off 16.99
Kirkland 1/4lb beef patties (24 pk) $4.50 off 21.99
Natures domain dog food 15.9 kg $7.50 off 46.99
Also, Natrel butter is $3.99/lb @ the Kingston, ON. warehouse.
Some Kingston, ON. meat sales
I think I should get those burgers… I probably should, right? I mean Grilling season is here… You're right, I should get 'em. Done & done! I suppose it'd be a good time to crank up and burn off the grill, get it ready for the season and I suppose make sure that the tank has something left in it.
As the summer season approaches I will make sure to snap some pictures of our local garden center offerings, I'm just waiting for there to be a bit more of a variety to share with you.  Just bear in mind if I do share garden center pictures with you that the products and availability vary from location to location, so if you see something you want call ahead and check inventory levels!
On that note, time to go. Dinner is leftovers tonight but they gotta get heated up! Simple pasta sauce, cherry tomatoes cut in half, a whole onion, garlic, Italian seasoning and of course salt and pepper. Super easy and quick, but man 'o man was it good! And it will be again, so…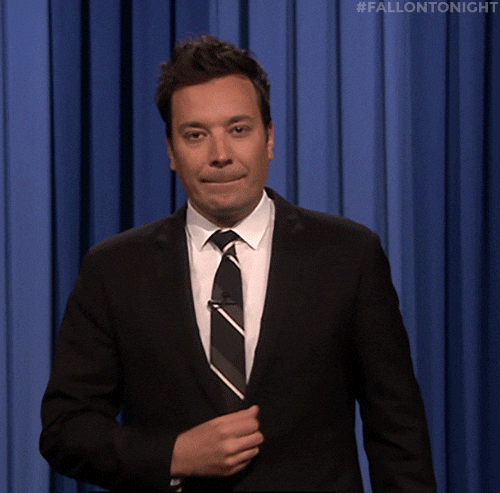 Please note:
The price at your local Costco takes precedent (or precedence) over the prices listed on this blog.
Costco liquidation/Manager's Special items (ending in .97) vary from store to store.
An asterisk (*) on the price tag means the item is not being re-ordered.
If there is something you really want, ***double check the expiry date*** as some Costco sales items do end mid-week.
***This is a fan run, independent page with no affiliation or endorsement by Costco Wholesale***
The food brands available can differ from region to region. Pictures are taken at a store in Ontario. Sale items should apply to Costco locations in Ontario, Quebec, New Brunswick, Newfoundland & Nova Scotia, if the item is in stock at your store. There will likely be a few deals not shown here in your store. If this blog has helped you save money, consider sharing www.cocoeast.ca with your friends and family! If you see deals at your store that aren't on this blog, post them in the comments and help spread the money saving love!