In the Wednesday Super Post I pick an entire section of Costco and take pictures of ALL of the items for you see!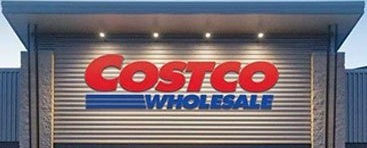 ***This is a fan-run, independent page with no affiliation or endorsement by Costco Wholesale***
Please note:
The price at your local Costco takes precedent (or precedence) over the prices listed on this blog.
Costco liquidation/Manager's Special items (ending in .97) vary from store to store.
An asterisk (*) on the price tag means the item is not being re-ordered.
If there is something you really want, ***double-check the expiry date*** as some Costco sales items do end mid-week.
If you'd like to skip ahead to the comments section, click here!
Hey there folks!
Who doesn't love a good snack? I know I do, and you know I do as well! I've lost count of the amount of times I've drooled over Miss Vickie's spicy ketchup chips, or the Lays Chalet sauce chips.
At least 5 or 6 times, but likely more.
If you're a crispy tortilla chip, you're gonna need a delicious dip to go along with you.
Any of those 3 make for a good match, though my personal preference would be the Good Foods chunky guacamole.
When it comes to beverages, my personal favourite is V8. Though Bubly has been sneaking it's way in lately. It's light, refreshing and the flavours are nice and not overpowering. That makes it a good mixer as well!
Well, I think I'm going to go and raid the pantry for some chips now.
Enjoy the sales folks, and I'll see you on Friday for the weekend update.
Cheers!
Don't forget to check in with Rhonda over at the Costco Quebec Fan Blog and see what fun sales are happening there!
Costco Flyer Sales April 3rd – 30th 2023

Costco Chips, snacks, dips & beverage Superpost items April 12th 2023