TODAYS LOCATION: 140 RITSON RD NORTH. OSHAWA, ON.
Welcome to the Costco Weekend Sales Update where I'll keep you in the loop on the awesome sales & new items Costco releases for the Weekend!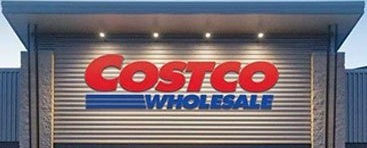 ***This is a fan-run, independent page with no affiliation or endorsement by Costco Wholesale***
Please note:
The price at your local Costco takes precedent (or precedence) over the prices listed on this blog.
Costco liquidation/Manager's Special items (ending in .97) vary from store to store.
An asterisk (*) on the price tag means the item is not being re-ordered.
If there is something you really want, ***double-check the expiry date*** as some Costco sales items do end mid-week.
If you'd like to skip ahead to the comments section, click here!
Hey there everyone!
You all know I love to check out a different Costco warehouse, so when I was presented with the chance to stop in at the Ritson rd. warehouse in Oshawa today it was a no brainer!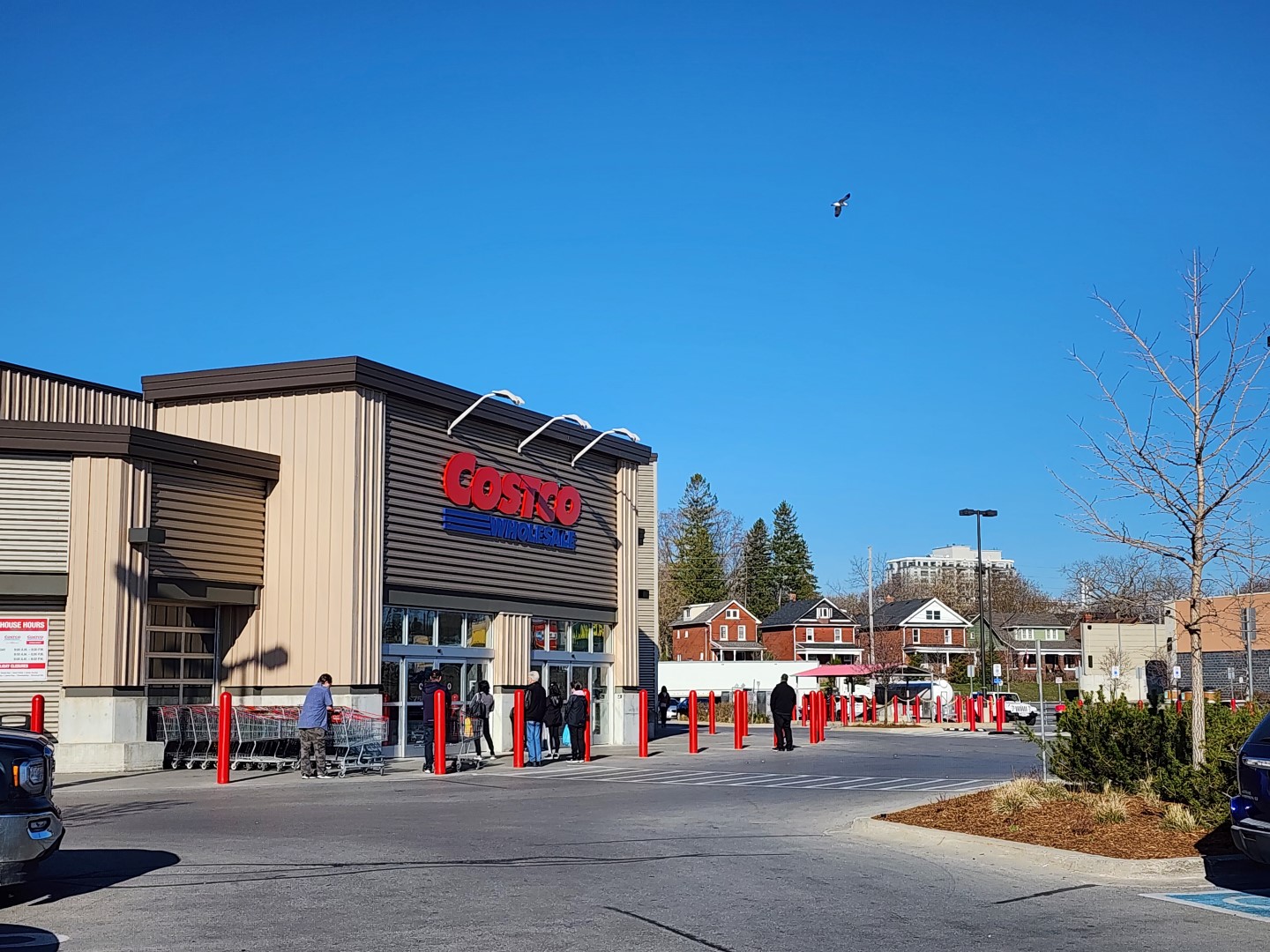 I'm always amazed at the different items available at different warehouses, though I gotta say the items here reminded me of some of the things I've seen in the Barrie area so I wonder if they're in a different "district" or something… Maybe a good question to ask… I'll get on that!
This Hair care trio is one I've never seen anywhere!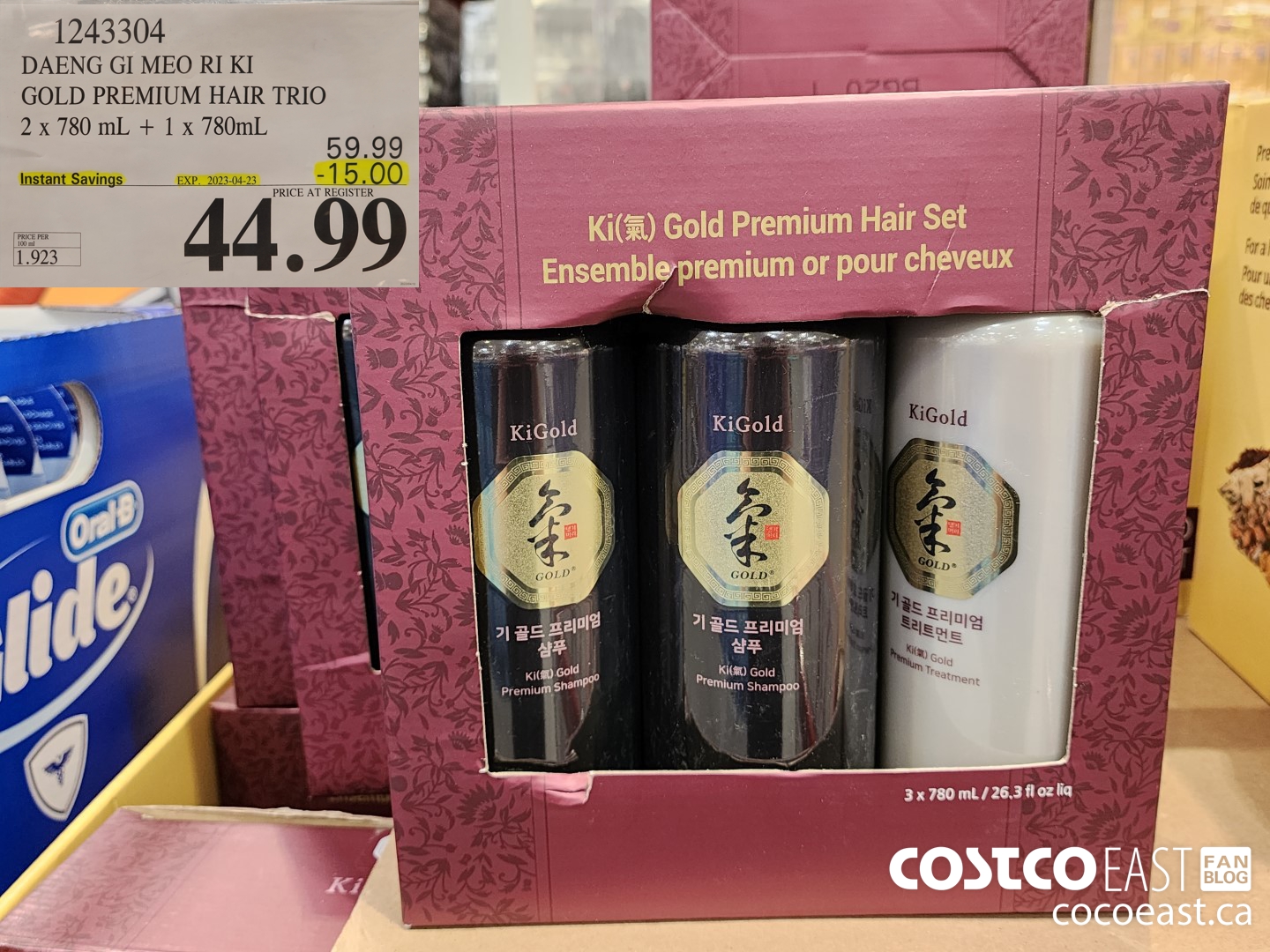 It looks good, I've got way too many shampoos and conditioners at home to bring this home though… However what I don't have at home (at least until now) is some good Jerk seasoning, but guess what I have now?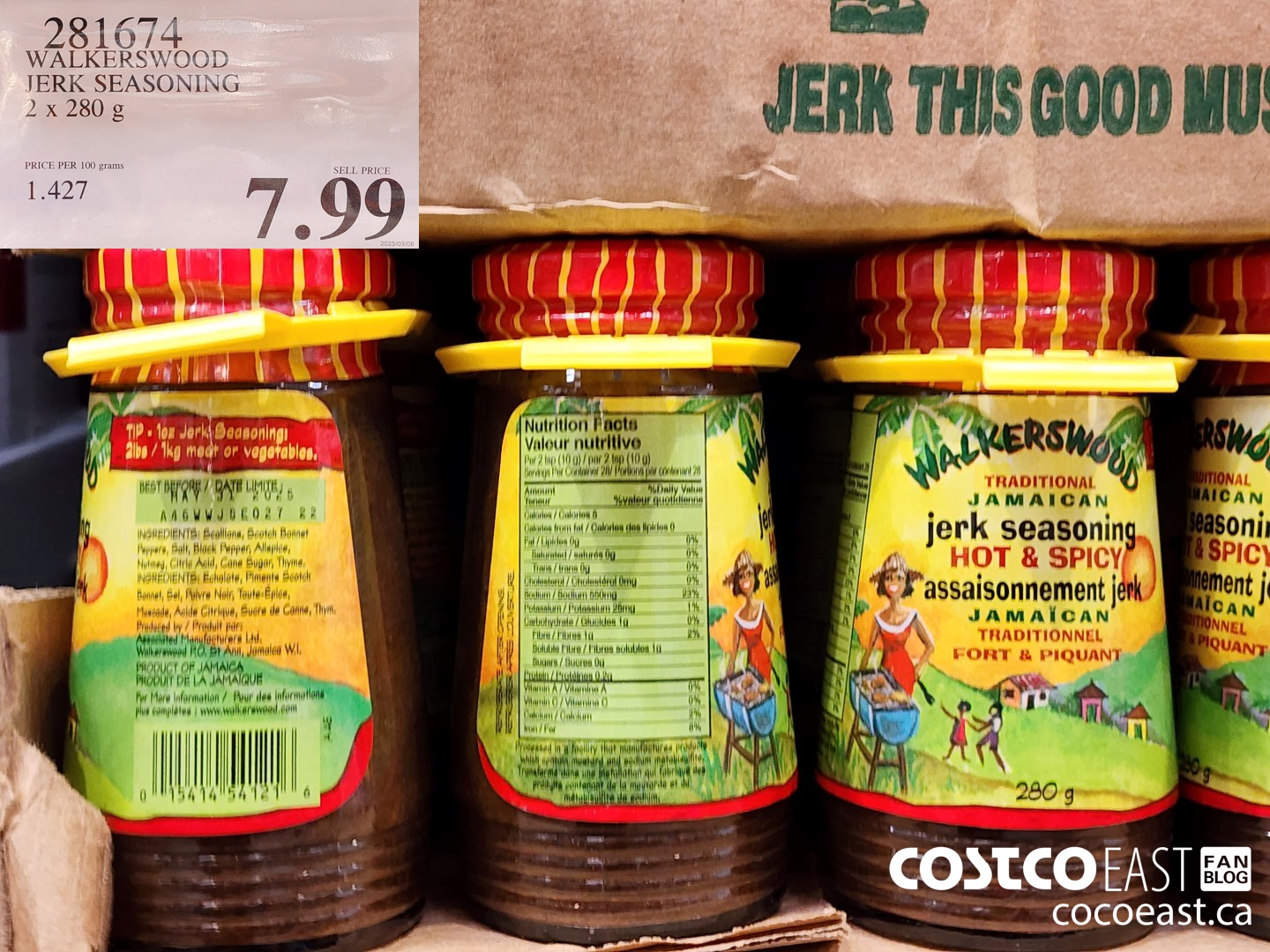 Might have to go and get some chicken breasts soon to marinate for dinner… (I did!)
Since I was in Oshawa I took pics of the local gift cards available.
I'm sure there's some of those that might overlap, (There's always Pizza Nova!!!… Inside joke, I'm not even on the full inside of that one but I keep hearing it) but always nice to see what's availble in different area. Feel free to share what you have in the comments section folks, don't be shy!
Here's another one that's not in my area, but still looks delicious! And on sale for $3.50 off!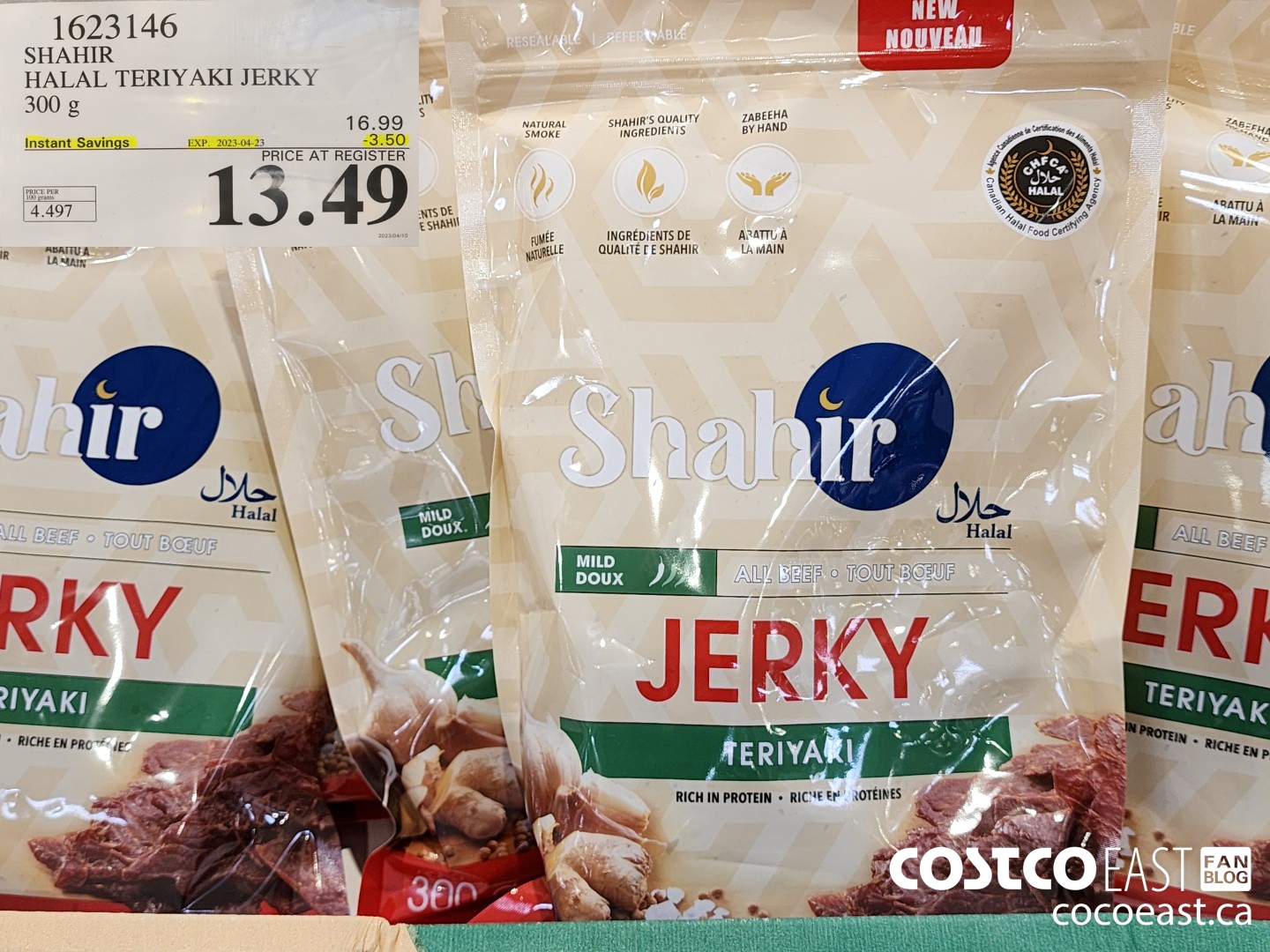 Also, Kevin's Korean BBQ chicken… Come see us in Kingston Kevin!
Make some rice, some Kim-chi and you're in heaven!
I'd be remiss to not say that Starbucks Spring blend is on clearance for $15.97 and yes, I bought one.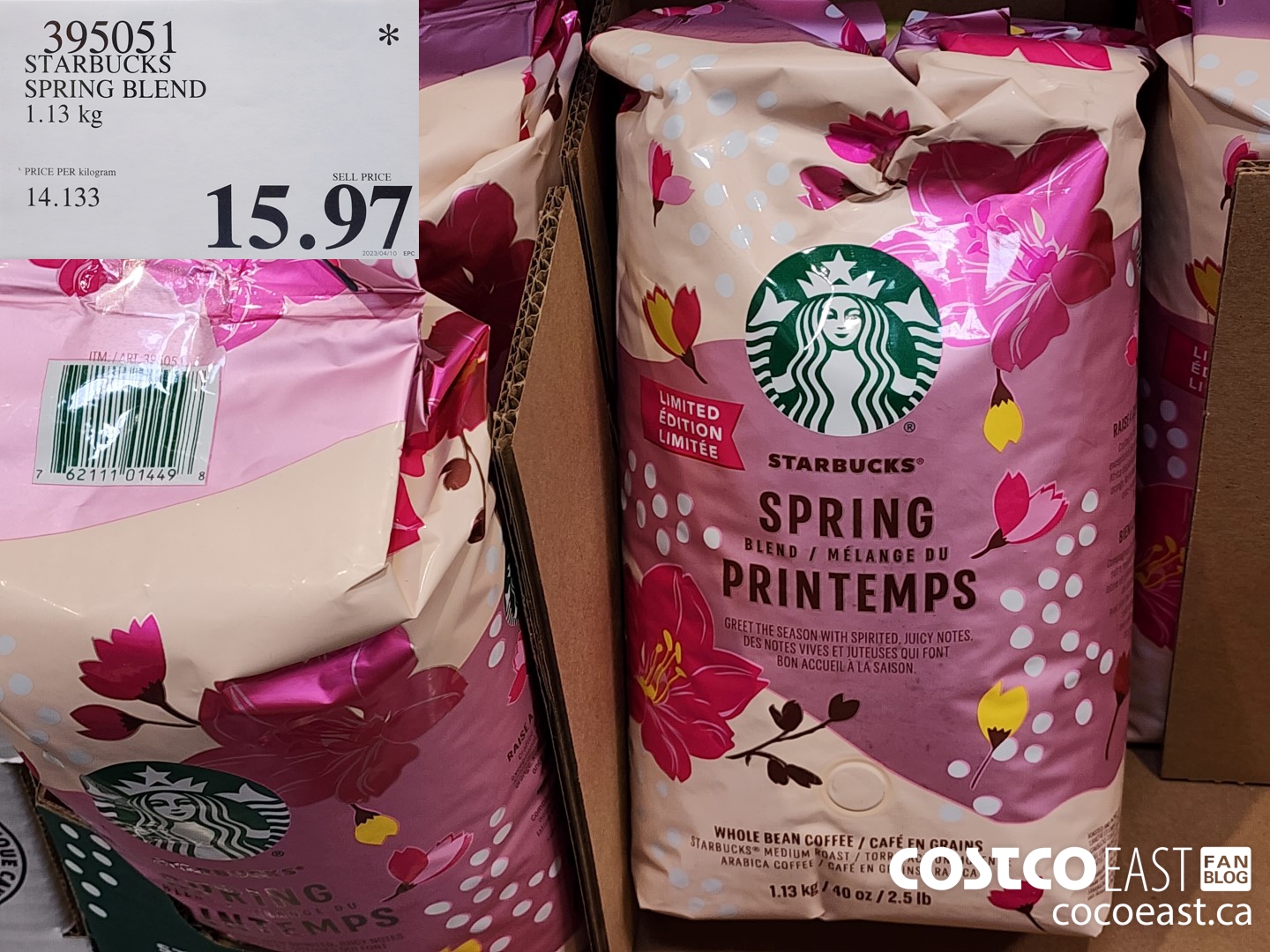 We've been enjoying this one quite a bit lately. It's a bit lighter than the Caffe Verona, but that's kind of refreshing once and a while… Or at least the next bag and half!
I'll let you brew on that folks, I've got some jerk chicken thighs on the grill, and some veggies in the oven so I'm gonna tend to them and let you browse.
Cheers everyone, see you soon!
Don't forget to check in with Rhonda over at the Costco Quebec Fan Blog and see what fun sales are happening there!
Costco Flyer Sales April 3rd – 30th 2023


Costco weekend sales April 14th – 16th 2023