Costco Canada Weekend Update Friday June 12th 2020 – Ontario, Quebec & Atlantic Canada
Welcome to the Costco Weekend Update where I'll keep you all in the loop on the awesome sales Costco releases for the Weekend! I'll post them here and on our Facebook page for you to enjoy.
Did you miss Monday's Treasure hunt post? Click here to see what you may have missed!
Want to see what might be on sale next week??? Click the picture below to see what was on sale last year at Costco!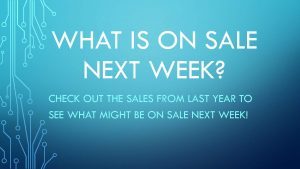 NEVER MISS A POST! Join the Costco East Facebook group to get updated whenever I make a new post! https://www.facebook.com/costcoeast/.
ALSO you can come and see my Instagram feed with Pics of my weekly Costco shopping trips, Dexter and Ewok being lazy cats and pictures of things that I have cooked with anything I've purchased at Costco. You can find that here! https://www.instagram.com/costco_east_fan_blog/
Subscribe to website updates by signing up below
and you'll get a confirmation email from "FeedBurner Email Subscriptions". Click the link within it to activate your subscription and you'll be notified by email whenever I post (1 or 2 times weekly). Check your spam filter or contact me if you have questions or do not receive a confirmation email.
Costco seems to have caught a case of the summers!
Fans, Coolers, sleeping bags and swimsuits are popping up on sale and on the shelves.
A good reminder that it is in fact June folks, and with June comes heat, and with heat comes the fans!
And there's a new fan in town! (I think that's an Eagles song???) Oh no wait, that's "new kid in town". I'm sure the other fans are still talkin' bout it though 'cause it's pretty cool lookin'!
It's that cool Gunmetal grey color, it's made of actual metal so it's got some heft… It feels like a fan that may actually outlive you, and who doesn't want a fan for life??? (haha)
I love a good fan, and the tower fans they sell at Costco are some of my favorite, but look like they may steal the title… Time will tell!
Of course the little mini fan 2-pack is back as well this week. I missed out on these last year… (I think I was waiting for the clearance price to drop and drop and drop and then, poof… Gone!)
I like the idea of these little fans. They fit perfectly under tables or desks, and these ones actually move a fair bit of air. I've found most fans or heaters I've bought at Costco are way better than the alternatives. Those ceramic heat dishes I bought? I did a head-to-head test with a NOMA brand ceramic heater (more expensive as well) and didn't generate half the heat.
Going with the summer theme, the Titan cooler is on sale this week for $8.00 off… Of course it is, because I bought one 2 weeks ago that's why!
I've bought Titan coolers at Costco before, and have loved them. The size of these ones is in the Goldilocks zone… Not too big, not too small… It's got a removable "shelf" at the top so you can keep a few things separated, and the zipperless feature is a nice touch as well for easy access.
It's been getting back to business here for the last week, so we've been scrambling to find time to get outside and keep up on the gardening and make sure the cats are getting lots of attention. Which is easy during the day because they really just want to sit outside and take naps!
Though Ewok has become a little bit more "interested" in flowers and gardening these days.
And that's a good thing because our gardens have started to really pop up in the last couple of days!
We've had a few peonies pop open yesterday and today and have a big one in the front yard that should be exploding soon!
We also started grabbing some of our radishes since they're practically jumping out of the ground now.
And they're delicious! Though the greens are too tough now to eat raw, I read that you can make the tougher radish greens into a delicious pesto. And that sounds delicious as well! You can check out that recipe here at From a Chef's Kitchen
Alright folks, scroll on down and check out the weekend deals. I need to catch up on some sleep and get ready for what promises to be an awesome, unique and very busy weekend. Wish me luck!
Stay safe and stay healthy my Costco family!
As we are all getting back to normal I think it's important to remember that we're not out of the weeds yet, and each province has their own Health recommendations based on the provinces individual risk assessment and I would recommend that you follow the recommendations for your specific province. Information can be found at the following websites.
Newfoundland COVID-19 information
New Brunswick COVID-19 information
Nova Scotia COVID-19 information
So there you go, a little reading material for you.
As always wash your hands with soap and water often, pet cats & tell them they're cute… OK dogs too, they can be kinda cute & funny as well.
G'Night!
Please note:
The price at your local Costco takes precedent (or precedence) over the prices listed on this blog.
Costco liquidation/Manager's Special items (ending in .97) vary from store to store.
An asterisk (*) on the price tag means the item is not being re-ordered.
If there is something you really want, ***double check the expiry date*** as some Costco sales items do end mid-week.
***This is a fan run, independent page with no affiliation or endorsement by Costco Wholesale***
The food brands available can differ from region to region. Pictures are taken at a store in Ontario. Sale items should apply to Costco locations in Ontario, Quebec, New Brunswick, Newfoundland & Nova Scotia, if the item is in stock at your store. There will likely be a few deals not shown here in your store. If this blog has helped you save money, consider sharing www.cocoeast.ca with your friends and family! If you see deals at your store that aren't on this blog, post them in the comments and help spread the money saving love!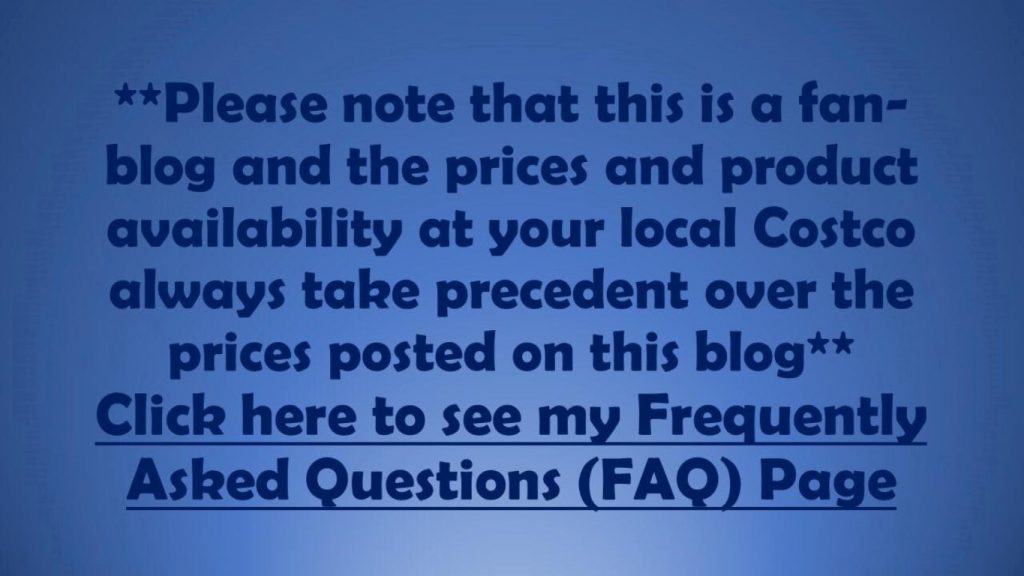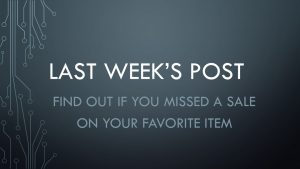 Costco Weekend Update sales