Welcome to the Costco Weekend Update where I'll keep you all in the loop on the awesome sales Costco releases for the Weekend! I'll post them here and on our Facebook page for you to enjoy.
Want to see what might be on sale next week??? Click the picture below to see what was on sale last year at Costco!
NEVER MISS A POST! Join the Costco East Facebook group to get updated whenever I make a new post! https://www.facebook.com/costcoeast/.
ALSO you can come and see my Instagram feed with Pics of my weekly Costco shopping trips, Dexter and Ewok being lazy cats and pictures of things that I have cooked with anything I've purchased at Costco. You can find that here! https://www.instagram.com/costco_east_fan_blog/
Subscribe to website updates by signing up below
and you'll get a confirmation email from "FeedBurner Email Subscriptions". Click the link within it to activate your subscription and you'll be notified by email whenever I post (1 or 2 times weekly). Check your spam filter or contact me if you have questions or do not receive a confirmation email.
Another week in December bites the dust and another weekend is upon us Costco Fanatics.
This weekend just happens to be the last one before Christmas, so it has a bit more weight to it than other weekends.
I could certainly feel that at Costco today, pre-Christmas and Boxing day always are a bit ummmm… Battier than usual???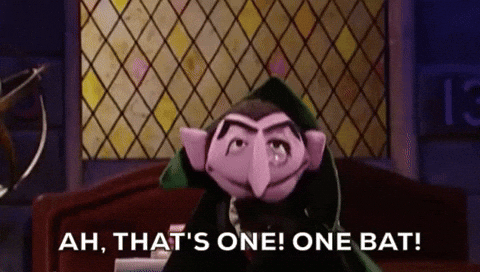 I don't know if that the right term, but the Count has my back. (and there was way more than one "bat" at Costco today)
regardless of that situation, there were certainly a lot of new items and lots of great new sales this weekend at Costco, take a peek at the preview below!
Lot's of items to squeeze into your last minute shopping list as you can see from the preview!
For the music lover, you've got the Beats solo headphones, the Anker soundcore bluetooth speakers or the Turtle beach gaming headphones to satisfy those needs.
The kitchen savvy organizer might prefer something along the lines of this though.
The over & back 2 tier serving set is nice, and it felt pretty sturdy (well the display did) and if you're into making large batches of anything the Cambro containers will be indispensable for you when it come to making soups, stocks, or sauces especially when they need to be blended. That's the kitchen me talking of course, but having sturdy, large containers like this is a must!
If you ever wanted to stock up on batteries, now is the time!
Seems like most of Duracell batteries are on sale right now. Great time to stock up the emergency kits if you haven't already!
I just wonder what needs the "C" and "D" batteries these days… I don't see many Speak & Spell or Speak & Read units out there…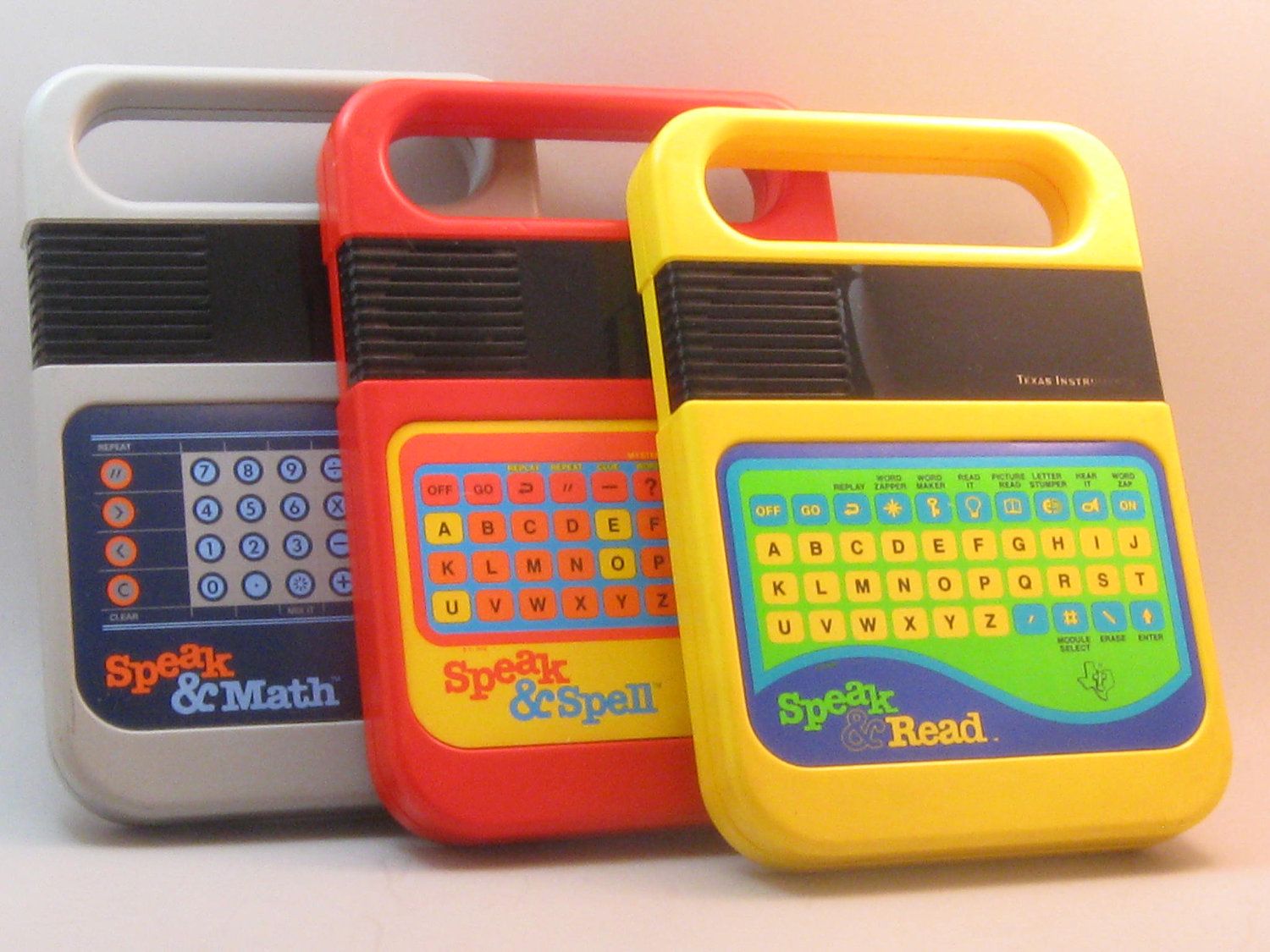 I feel like these were the last things I remember using "C' batteries for…
I could be wrong, it does happen (a lot!) so I wouldn't be surprised.
I also still have my Speak & math and Speak & read (???) "tablets" somewhere around here. I guess these were kind of like the OG tablets weren't they?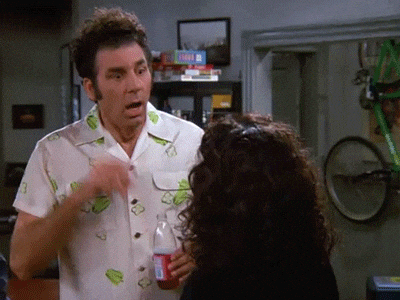 I agree… I don't think I've ever though about it like that but those were the first "tablets"….
Before I go Dexter wants to remind you about social distancing. He says "you gotta stay away from people, like this far!" (I think that's about 6 feet in Cat measurements)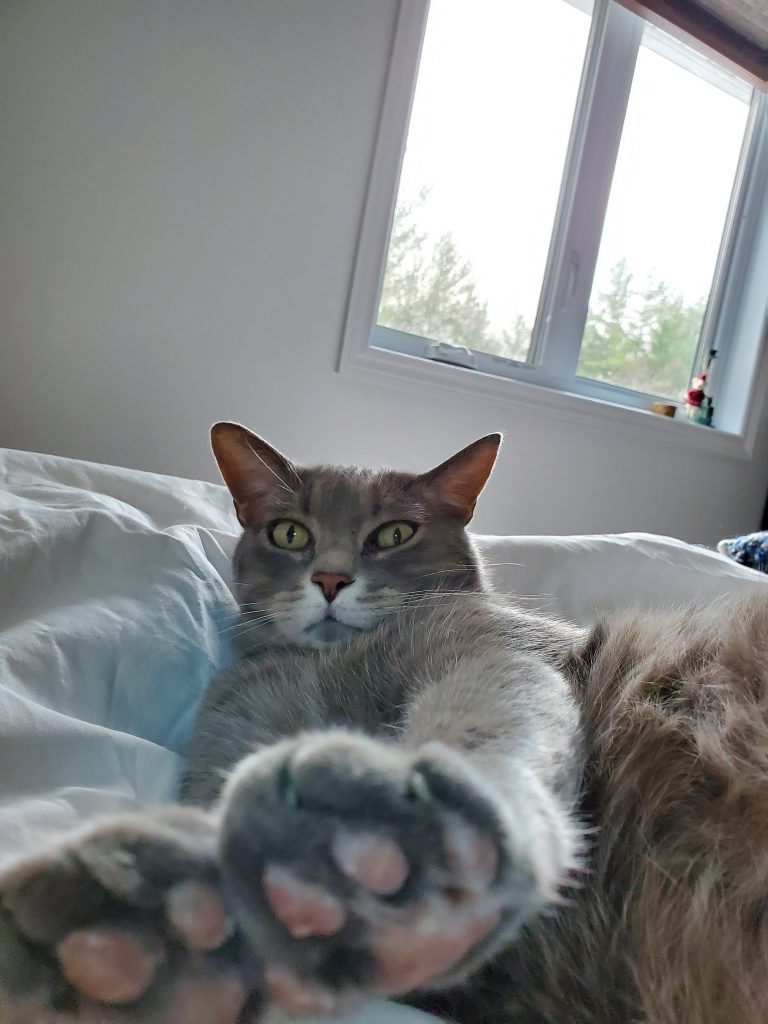 I asked "what if they don't respect social distancing"
His response was, well you can see below.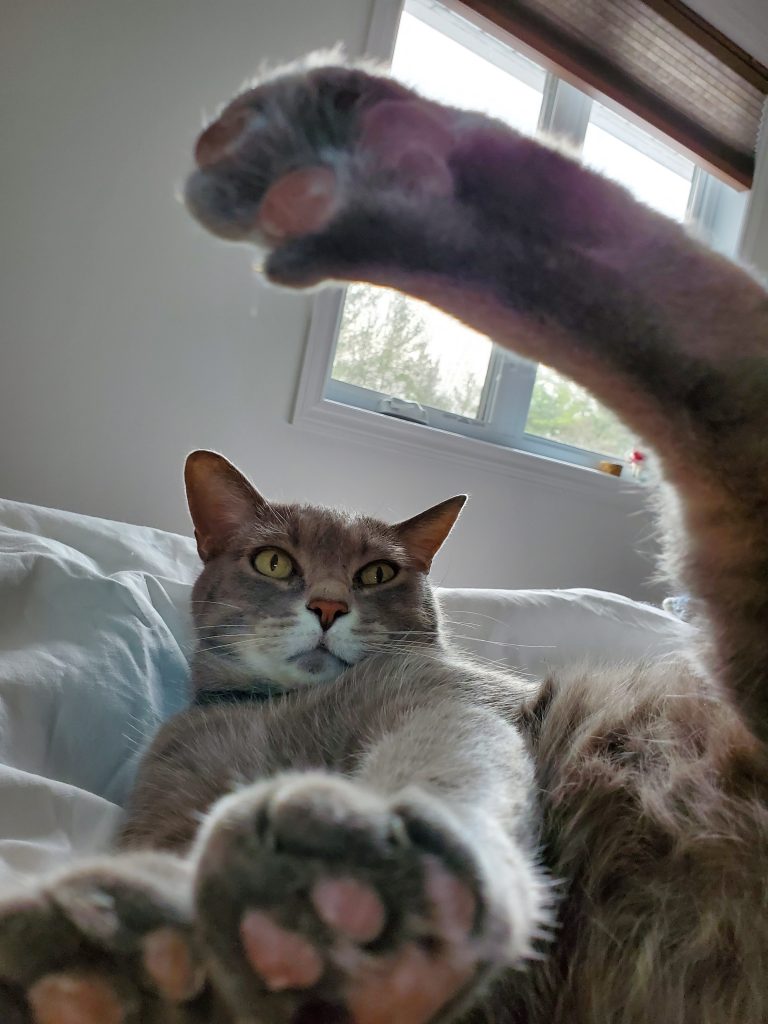 I think he said something like "Well they'll respect my roundhouse kick! KA-POW!!!!"
Thankfully not all of us are as quick to react as Dexter!
Stay safe folks. It may not be a Christmas like we're used to but we can still enjoy every minute of it with our families whether together or apart.
And if you can skate (I can't!) and have access to a rink (we do!) then get out there and do it like these folks!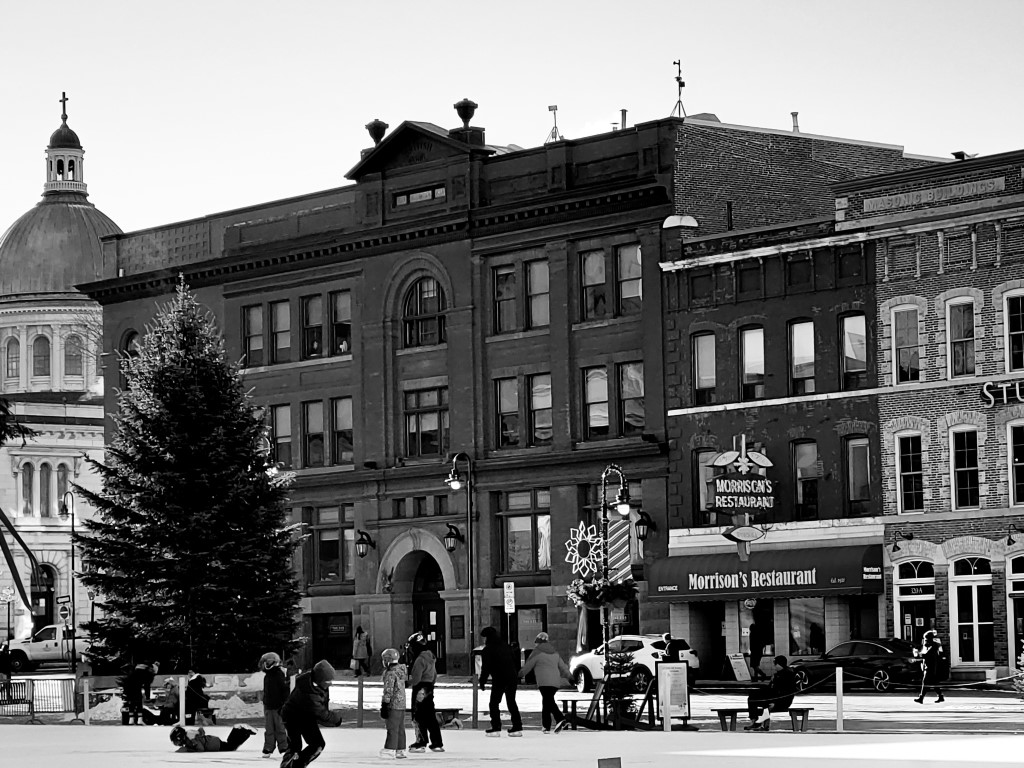 (I think the last time I was on skates was when I was 8??? And it wasn't a good thing)
Anyhow, have a great weekend folks, stay safe and I'll see you soon!
Since we are in the second wave of COVID-19 I think it's important to remember that we're not out of the corona virus weeds yet, and each province has their own Health recommendations based on the provinces individual risk assessment and I would recommend that you follow the recommendations for your specific province. Information can be found at the following websites.
Newfoundland COVID-19 information
New Brunswick COVID-19 information
Nova Scotia COVID-19 information
So there you go, a little reading material for you.
Be kind, be safe and stay healthy!
Please note:
The price at your local Costco takes precedent (or precedence) over the prices listed on this blog.
Costco liquidation/Manager's Special items (ending in .97) vary from store to store.
An asterisk (*) on the price tag means the item is not being re-ordered.
If there is something you really want, ***double check the expiry date*** as some Costco sales items do end mid-week.
***This is a fan run, independent page with no affiliation or endorsement by Costco Wholesale***
The food brands available can differ from region to region. Pictures are taken at a store in Ontario. Sale items should apply to Costco locations in Ontario, Quebec, New Brunswick, Newfoundland & Nova Scotia, if the item is in stock at your store. There will likely be a few deals not shown here in your store. If this blog has helped you save money, consider sharing www.cocoeast.ca with your friends and family! If you see deals at your store that aren't on this blog, post them in the comments and help spread the money saving love!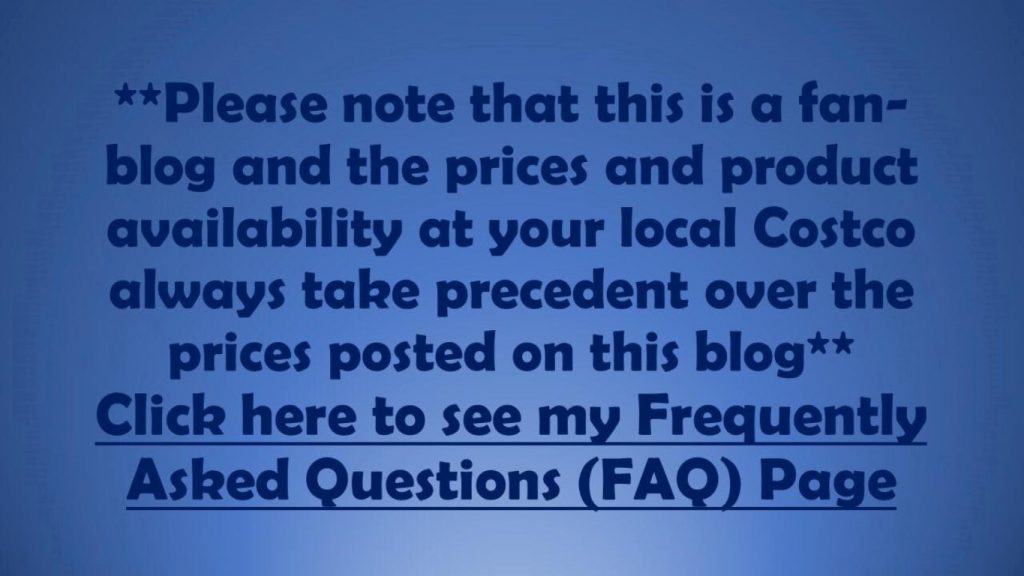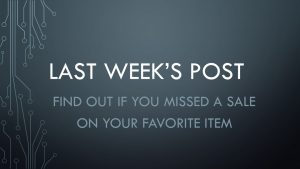 Costco Flyer Sales Dec 7th 2020 – Jan 3rd 2020
Costco Weekend Update sales Dec 18th – 20th 2020