This weeks Costco Treasure hunt post is sponsored by the folks at L'Oreal Paris.
We recently did a review of the Revitalift Triple Power LZR day moisturizer
& 1.5% Pure Hyaluronic Acid serum which are available at Costco Warehouses Canada-wide.
I walk the whole store for you every Monday when Costco Sales and Costco Flyer sales are released for the week, then post them here and on our Facebook page.
Want to see what might be on sale next week??? Click the picture below to see what was on sale last year at Costco!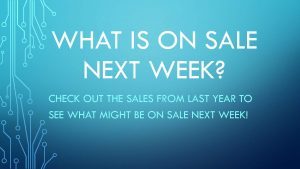 NEVER MISS A POST! Join the Costco East Facebook group to get updated whenever I make a new post! https://www.facebook.com/costcoeast/.
ALSO you can come and see my Instagram feed with Pics of my weekly Costco shopping trips, Dexter and Ewok being lazy cats and pictures of things that I have cooked with anything I've purchased at Costco. You can find that here! https://www.instagram.com/costco_east_fan_blog/
Subscribe to website updates by signing up below
and you'll get a confirmation email from "FeedBurner Email Subscriptions". Click the link within it to activate your subscription and you'll be notified by email whenever I post (1 or 2 times weekly). Check your spam filter or contact me if you have questions or do not receive a confirmation email.
Man has Costco ever got me on the move these days!
Not only were there 235 sales this week, but that's in addition to the 98 Dec 7th -Jan 3rd sales already happening.
I'm not math whiz but I think that's…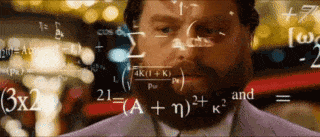 7000???
No, no, no… (Though a yearly total might be close to that!)
333 sales. (There couldn't have been a 2 in there somewhere?! It's my favorite number)
That's a lot of sales to take in folks!
Like the Mott's Clamato 4 pack for $8.99.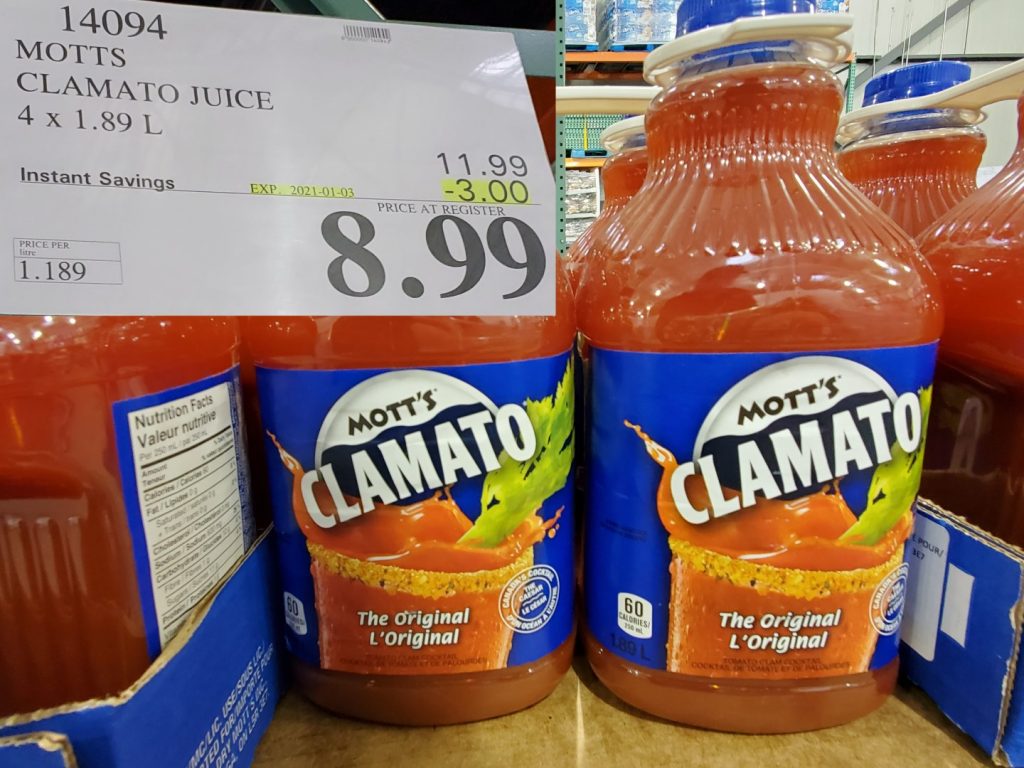 That's a lot of Caesars for sure, but you'd likely not need to buy Clamato juice until next year sometime… Or ever depending on your Caesar consumption!
I enjoy a Sunday Caesar myself, something about it seems right; and man do they every taste good! Just mentioning the name of the drink is enough to make my mouth water, Salt and Vinegar potato chips have the same effect on me for some reason as well…
If Caesars aren't your thing but you like a delicious and hearty pasta (Like Jan in Waterdown and I do!) then this is your time to stock up folks, or at least until the 20th it is.
The Victoria White linen marinara sauce is on sale for $2.50 off at $8.49!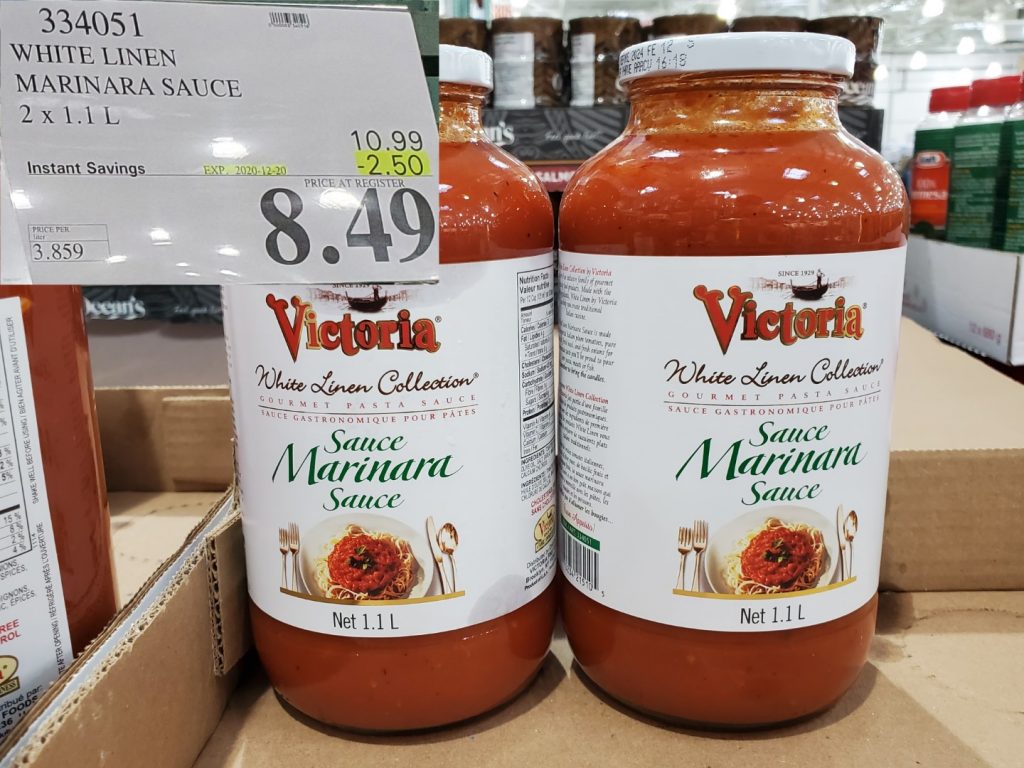 I picked up 2 today, and will grab 2 or 3 more on Friday.
Jan, you'd better get your hubby's shopping list ready! (unless you're getting out to the big "C" these days)
And while I haven't tried this cheese, the Chef at my restaurant is in love with it.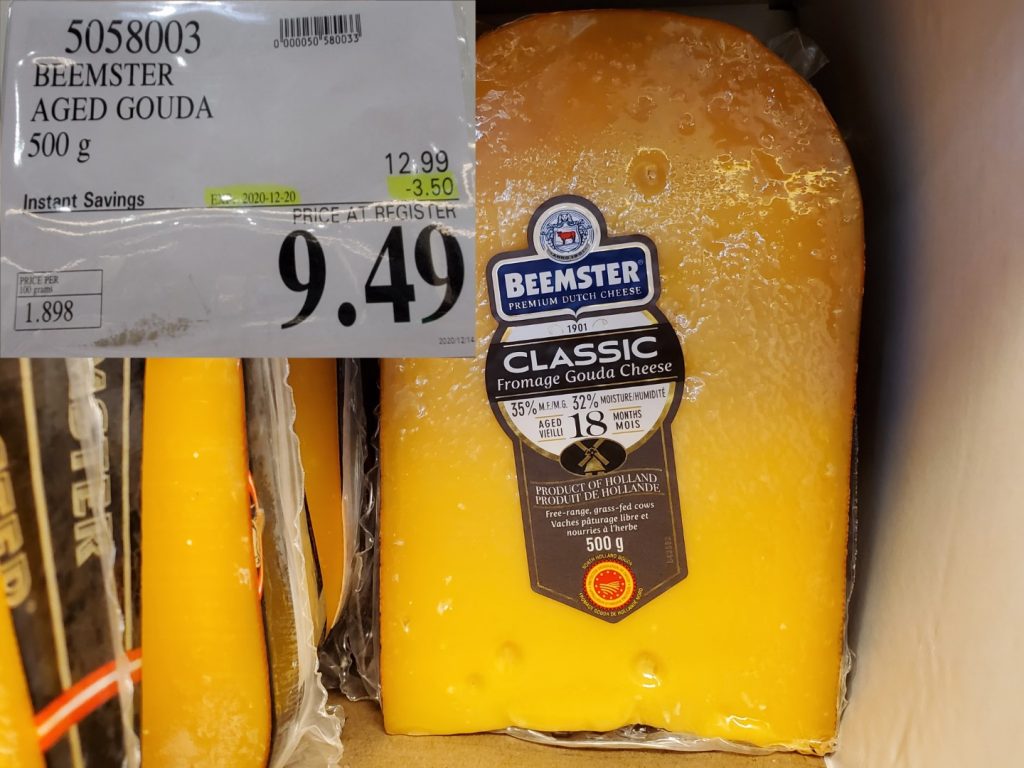 And I trust his opinion! (You should as well) So I think I'll give this Beemster Aged Gouda a shot on Friday.
Of course, who doesn't love Toilet paper?
I wonder if toilet paper will be a popular gift the Christmas? Did some people panic buy so much toilet paper that they'll be looking to give some away?
Well if not, Charmin ultra soft bathroom tissue is on sale for $5.00 off until the 20th.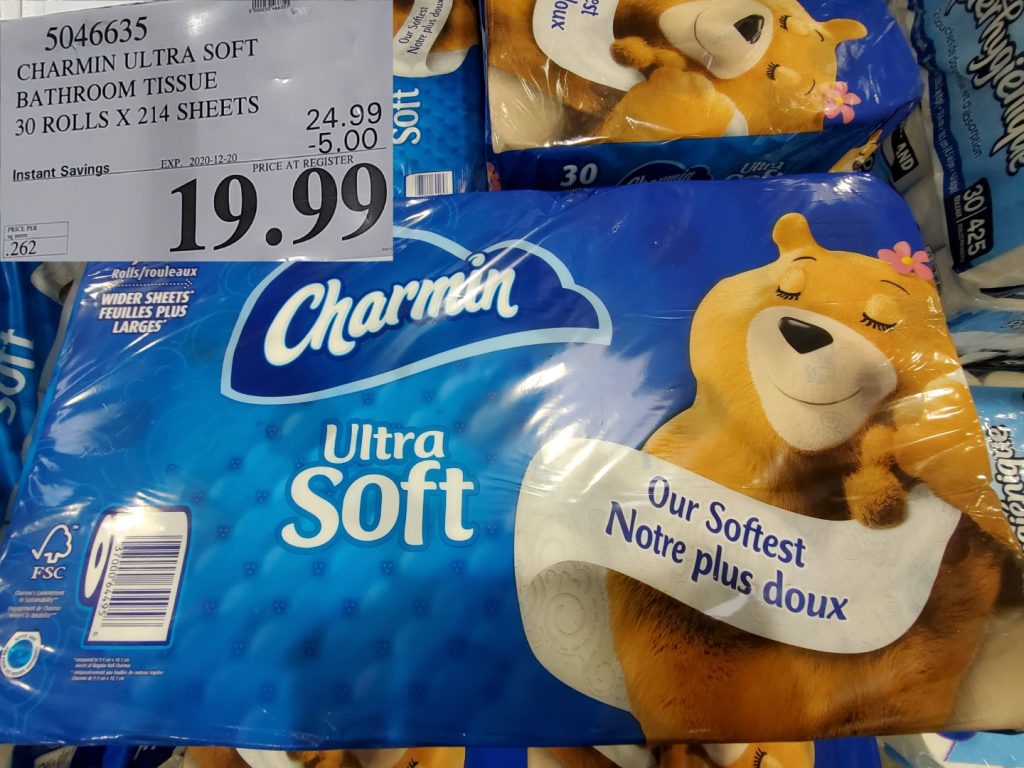 I could probably go on for a while here folks…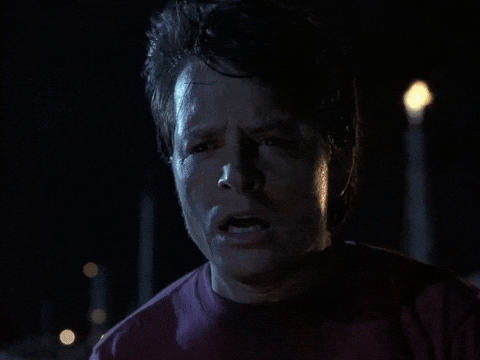 But I think Marty McFly wants me to stop and let you scan quickly through a preview of the sales, so that's what we'll do!
Satisfied Marty???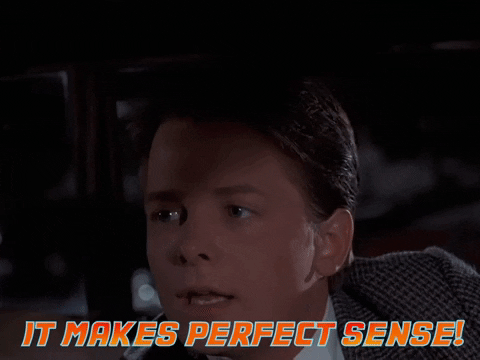 Good, glad we're on the same page!
Speaking of "back in time" I remember seeing some Tramontina enameled cast iron dutch ovens last year I guess???
And guess who made an appearance today folks?
The blue ones are so cool, and they feel so heavy and good quality! This will be the year folks… I won't let them slip through my fingers this time!
I'll say again these feel like they're really good quality and they feel… well they feel like…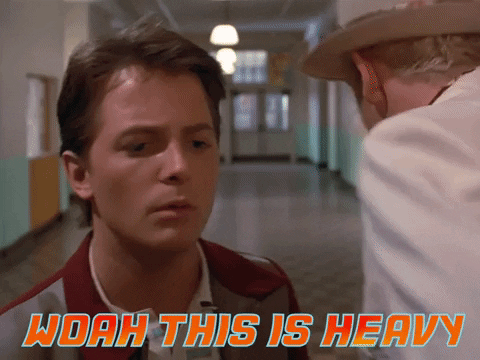 Yes, they feel like "woah this is heavy"
And that's what they should feel like! Heavy duty!!!
Anyhow, I'll stop bombarding you with Back to the Future GIFs and show you a picture of the Christmas tree now that it's up (and Dexter approved)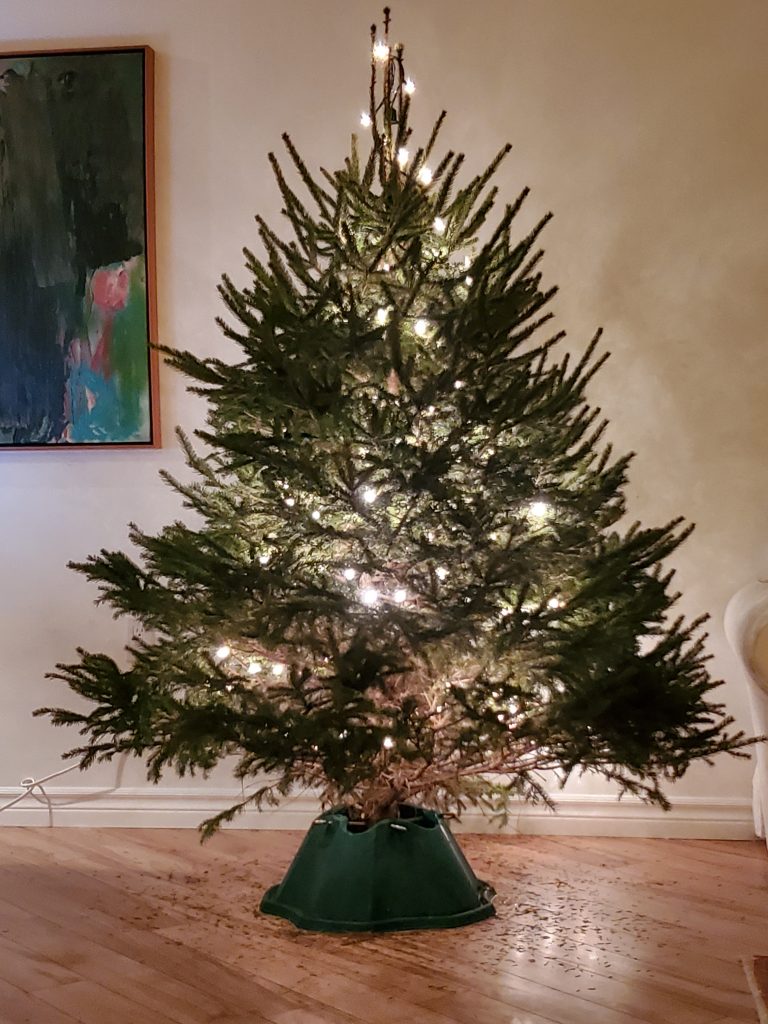 (We had just put the lights on so it was shedding a bunch!)
It's beautiful. Though hard to believe we've been having a hard time finding live Christmas trees right now. It's the new panic shopping trend, No Christmas lights at Rona or Canadian Tire, and no Christmas trees… Anyone else had a hard time finding these items???
I'm gonna stop here as I'm sure you want to see the 333 sales below, so I hope you have a great week!
And to reader Sarah, sorry I forgot to look at the cakes for you today but I will on Friday!
Stay safe folks, and I'll see you all soon!
Since we are in the second wave of COVID-19 I think it's important to remember that we're not out of the corona virus weeds yet, and each province has their own Health recommendations based on the provinces individual risk assessment and I would recommend that you follow the recommendations for your specific province. Information can be found at the following websites.
Newfoundland COVID-19 information
New Brunswick COVID-19 information
Nova Scotia COVID-19 information
So there you go, a little reading material for you.
Be kind, be safe and stay healthy!
Please note:
The price at your local Costco takes precedent (or precedence) over the prices listed on this blog.
Costco liquidation/Manager's Special items (ending in .97) vary from store to store.
An asterisk (*) on the price tag means the item is not being re-ordered.
If there is something you really want, ***double check the expiry date*** as some Costco sales items do end mid-week.
***This is a fan run, independent page with no affiliation or endorsement by Costco Wholesale***
The food brands available can differ from region to region. Pictures are taken at a store in Ontario. Sale items should apply to Costco locations in Ontario, Quebec, New Brunswick, Newfoundland & Nova Scotia, if the item is in stock at your store. There will likely be a few deals not shown here in your store. If this blog has helped you save money, consider sharing www.cocoeast.ca with your friends and family! If you see deals at your store that aren't on this blog, post them in the comments and help spread the money saving love!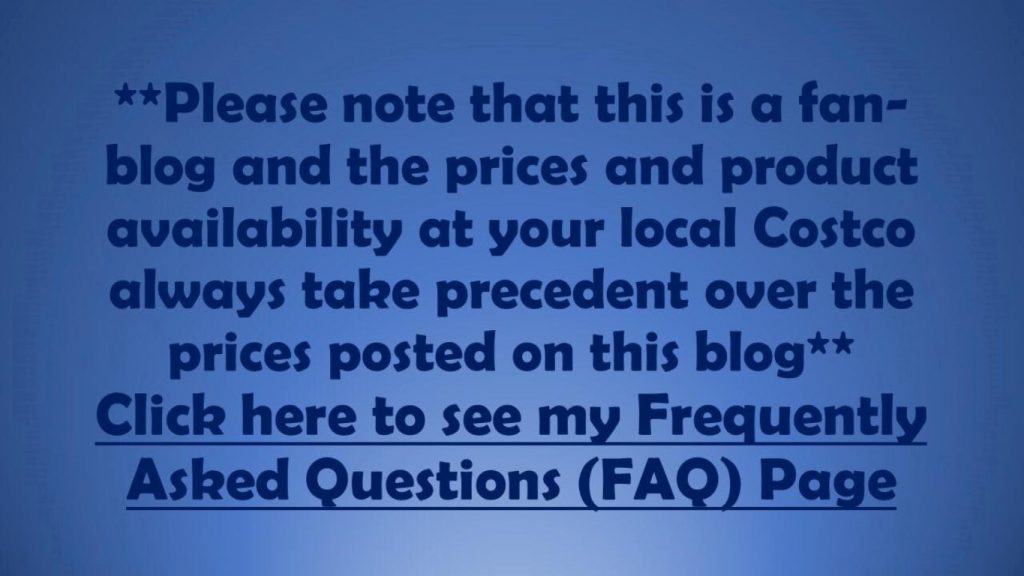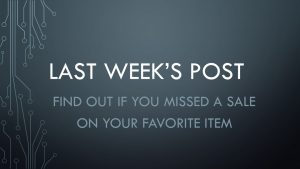 Costco Flyer Sales Dec 7th 2020 – Jan 3rd 2021
Costco Kingston Meat Dept Sales Dec 14th – 20th 2020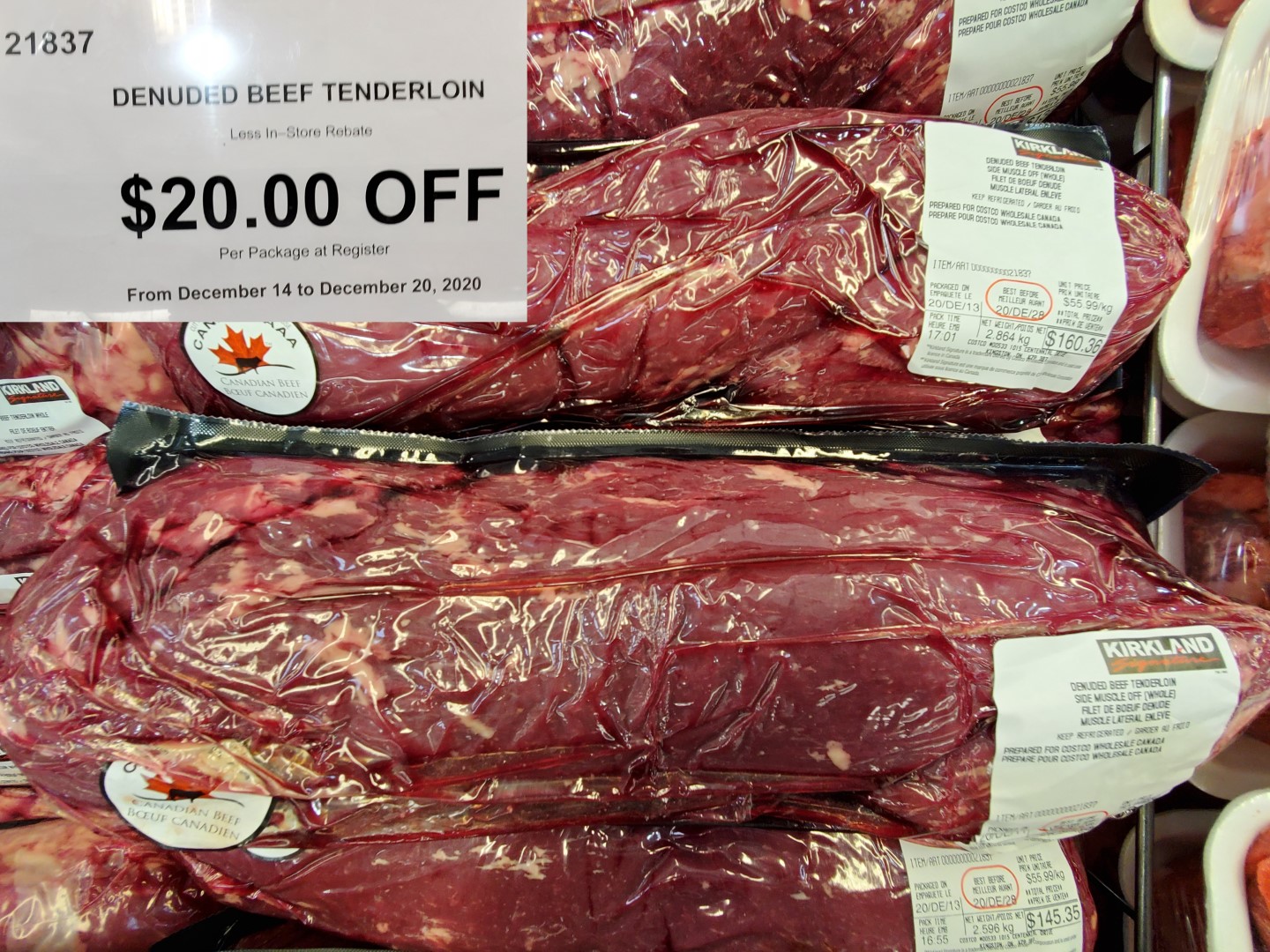 Costco Treasure hunt sales Dec 14th – 20th 2020