Costco Canada Flyer sales & sale Items July 13th – 19th 2020 – Ontario, Quebec & Atlantic Canada
I walk the whole store for you every Monday when Costco Sales and Costco Flyer sales are released for the week, then post them here and on our Facebook page.
Want to see what might be on sale next week??? Click the picture below to see what was on sale last year at Costco!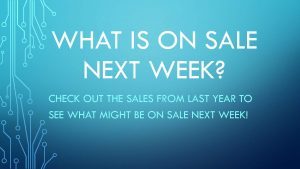 NEVER MISS A POST! Join the Costco East Facebook group to get updated whenever I make a new post! https://www.facebook.com/costcoeast/.
ALSO you can come and see my Instagram feed with Pics of my weekly Costco shopping trips, Dexter and Ewok being lazy cats and pictures of things that I have cooked with anything I've purchased at Costco. You can find that here! https://www.instagram.com/costco_east_fan_blog/
Subscribe to website updates by signing up below
and you'll get a confirmation email from "FeedBurner Email Subscriptions". Click the link within it to activate your subscription and you'll be notified by email whenever I post (1 or 2 times weekly). Check your spam filter or contact me if you have questions or do not receive a confirmation email.
Look sharp Costco friends, 158 sales are on the go!
Also look sharp because I bought a Sabatier knife sharpener today, and gave all the "beauties" a good 20 times over. And so far they are lookin' & cuttin' good!
Has anyone used this kind before? (I've always just used a steel, but figured it'd be a good time to try a new one)
It's got a 3 stage system depending on how dull your blade is, so some of the knives needed the full 3 steps… Not all of them, but some were well overdue for a deep sharpening!
Anyone out there have any knife sharpening tools you're fond of that you'd like to share???
This was pretty straightforward to use, and the results seemed to be pretty straightforward as well. Just line up the heel of the knife, apply light pressure and pull the knife through.
Now if you're using Japanese or European knives there will be a difference in blade angle so… You may need a sharpener that's specific OR there are some that handle both styles.
Right now we only have Henckel knives so this is fine. But one day I will own some sweet, beautiful Japanese steel… I've used a Japanese chef knife once, and it was amazing. It was over a year ago so I don't remember the exact reasons but weight, and the angle of the blade made it feel that much sharper and more accurate. I just remember that the limes cut like butter, and I'll take that any day. (plus some of them are absolutely gorgeous!)
Head over to Knifewear.com to check out some beauties!
Anyhow, sharp knives and sharp sales!
L'oreal intensive moisturizer 2 x 50ml -$10.00 @ 36.99
Crest Gum + sensitivity toothpaste 3 x 110ml -$3.50 @ 13.49
Kirlkand signature razor +14 cartridges -$5.00 @ 19.99
Holista oregano oil 80% 90 soft gels -$5.00 @ 9.99
L'Oreal mens expert 2 in 1 thickening 2 x 828ml  -$4.00 @ 10.99
Pure protein variety pack 18 x 50g -$4.00 @ 15.99
Zico coconut water 6 x 1L -$4.00 @ 14.99
Perrier sparkling water 24 x 500ml -$4.00 @ 15.99
Hard to beat those sales, unlike the heat… Thankfully it finally broke thanks to a bunch of rain over the last few days.
In the mean time (despite the rain, which you can see on the grill)  we've done most of our cooking outside on the new grill, which is working amazing!
Last night was potatoes, grilled veggies & marinated chicken thighs brushed with Diana sauce, or "secret sauce" as my Uncle Bill would call it. I loved grilling with Uncle Bill when I was a kid!
We also had a few more BIG 'OL moth friends arrive and say hello, I'm assuming they wanted to come in and chill out for a bit.
I think this is a good stopping point. It was a busy and hot weekend, and we're beat… So, I guess I'll see you soon folks!
Thank you as always for the comments and the continued support!!!
As we are all getting back to normal (and heading into phase 3, YIKES!!!) I think it's important to remember that we're not out of the weeds yet, and each province has their own Health recommendations based on the provinces individual risk assessment and I would recommend that you follow the recommendations for your specific province. Information can be found at the following websites.
Newfoundland COVID-19 information
New Brunswick COVID-19 information
Nova Scotia COVID-19 information
So there you go, a little reading material for you.
Please note:
The price at your local Costco takes precedent (or precedence) over the prices listed on this blog.
Costco liquidation/Manager's Special items (ending in .97) vary from store to store.
An asterisk (*) on the price tag means the item is not being re-ordered.
If there is something you really want, ***double check the expiry date*** as some Costco sales items do end mid-week.
***This is a fan run, independent page with no affiliation or endorsement by Costco Wholesale***
The food brands available can differ from region to region. Pictures are taken at a store in Ontario. Sale items should apply to Costco locations in Ontario, Quebec, New Brunswick, Newfoundland & Nova Scotia, if the item is in stock at your store. There will likely be a few deals not shown here in your store. If this blog has helped you save money, consider sharing www.cocoeast.ca with your friends and family! If you see deals at your store that aren't on this blog, post them in the comments and help spread the money saving love!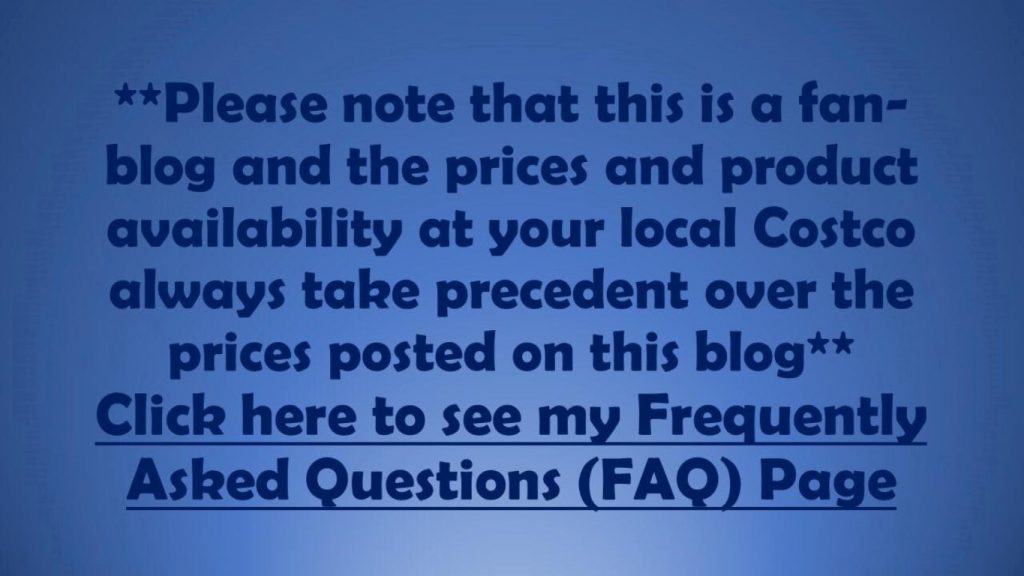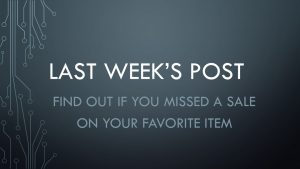 Costco Flyer Sales July 13th – 19th 2020
Costco Kingston Meat Department sales July 13th – 19th 2020
Costco Treasure hunt sales July 13th – 19th 2020