I walk the whole store for you every Monday when Costco Sales and Costco Flyer sales are released for the week, then post them here and on our Facebook page.
Want to see what might be on sale next week??? Click the picture below to see what was on sale last year at Costco!
NEVER MISS A POST! Join the Costco East Facebook group to get updated whenever I make a new post! https://www.facebook.com/costcoeast/.
ALSO you can come and see my Instagram feed with Pics of my weekly Costco shopping trips, Dexter and Ewok being lazy cats and pictures of things that I have cooked with anything I've purchased at Costco. You can find that here! https://www.instagram.com/costco_east_fan_blog/
Subscribe to website updates by signing up below
and you'll get a confirmation email from "FeedBurner Email Subscriptions". Click the link within it to activate your subscription and you'll be notified by email whenever I post (1 or 2 times weekly). Check your spam filter or contact me if you have questions or do not receive a confirmation email.
The weekend has passed in a blur of work, a blast of humidity & heat (to be expected during this part of the summer) and that just about brings us to August.
That means the current month long sales will be ending on Sunday evening, so as I said on the weekend update post– stock up now or wait until the next sale!
Speaking of sales, there are plenty of new goodies to be had this week. 2 bags of the Scotts turf builder lawn food will be on my list for my Friday shop, feed the lawn in August and late October and then have a lush thick green lawn next spring! (If only they made something like that for hair…)
We already have a Crock-Pot, but if we didn't… I'd be grabbing that now because the price is really low!
A few peeks for you.
Premier nutrition protein shake 18 x 325ml -$8.00 @ 28.99
Coca-cola/diet coke 32 x 355ml -$2.50 @ 9.39
Christie Ritz crackers 1.4kg -$2.00 @ 7.99
Crock-Pot slow cooker 7 quart -$7.00 @ 28.99
Scotts turf builder fall lawn food 17.2kg -$10.00 @ 29.99
S.C. & co. skort ladies sizes 4-16 -$4.00 @ 11.99
Beautyrest platinum queen pillow 2 pack -$4.00 @ 13.99
Erie meats chicken nuggets 2kg -$2.00 @ 7.99
It's funny, I remember the Beautyrest pillows were on sale last year around the same time. Well I guess it's not funny, but it just reminded me that we bought new pillows and bedding for the new bed we got for our new house. That was just a hair over a year ago… Crazy!
It's been pretty cool to see all of the seasons and experience the new aspects of our home with each new season. Seeing new plants and flowers pop up that we didn't know were there, adding splashes of color of our own that will come back next year. Cutting down some trees, clearing brush & having bonfires that last 9 hours. Building garden beds. Finally deciding on bar stools and bookshelves (but still not dining room chairs) And painting of course was the first adventure… Who knew there were so many shades of white paint?!
I think I did this in every room and we even added 2 more shades to the mix before deciding on a color… Better safe than sorry!
Anyhow, I'll let you get to the sales because I have to make the bed and get back at 'er tomorrow morning. so…. Sleep well Costco friends and Family & stay safe and healthy!
As we are all getting back to normal I think it's important to remember that we're not out of the weeds yet, and each province has their own Health recommendations based on the provinces individual risk assessment and I would recommend that you follow the recommendations for your specific province. Information can be found at the following websites.
Newfoundland COVID-19 information
New Brunswick COVID-19 information
Nova Scotia COVID-19 information
So there you go, a little reading material for you.
Please note:
The price at your local Costco takes precedent (or precedence) over the prices listed on this blog.
Costco liquidation/Manager's Special items (ending in .97) vary from store to store.
An asterisk (*) on the price tag means the item is not being re-ordered.
If there is something you really want, ***double check the expiry date*** as some Costco sales items do end mid-week.
***This is a fan run, independent page with no affiliation or endorsement by Costco Wholesale***
The food brands available can differ from region to region. Pictures are taken at a store in Ontario. Sale items should apply to Costco locations in Ontario, Quebec, New Brunswick, Newfoundland & Nova Scotia, if the item is in stock at your store. There will likely be a few deals not shown here in your store. If this blog has helped you save money, consider sharing www.cocoeast.ca with your friends and family! If you see deals at your store that aren't on this blog, post them in the comments and help spread the money saving love!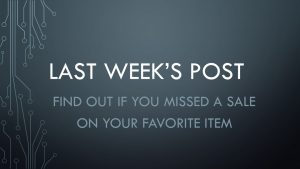 Costco Flyer Sales July 27th – Aug 2nd 2020
Costco Meat Dept. sales July 27th – Aug 2nd 2020
Costco Treasure hunt sales July 27th – Aug 2nd 2020