Costco Canada East Secret Sale Items – Dec 3rd – Dec. 10th 2018 – Ontario, Quebec & Atlantic Canada
I walk the whole store for you every Monday when Costco's Secret Sale items are released for the week, then post them here and on our facebook page.
NEVER MISS A POST! Join the Costco East Facebook group to get updated whenever I make a new post! https://www.facebook.com/costcoeast/.
ALSO you can come and see my Instagram feed with Pics of my weekly Costco shopping trips, Dexter and Ewok being lazy cats and pictures of things that I have cooked with anything I've purchased at Costco. You can find that here! https://www.instagram.com/costco_east_fan_blog/
Subscribe to website updates via email and you'll get a confirmation email from "FeedBurner Email Subscriptions". Click the link within it to activate your subscription and you'll be notified by email whenever I post (1 or 2 times weekly). Check your spam filter or contact me if you have questions or do not receive a confirmation email.
Well, another week in the books and another great Costco Monday shopping adventure. My week was pretty straightforward, which is fine… I'm o.k. with a lack of excitement from time to time.
Lots of great carry-over sales from last week (unfortunately though, not really on T.V.'s or laptops.) but still lots of good stuff, and plenty of new stuff as well. I'll outline some of those below.
Aleve 160 tablets $5.00 off @ 19.99
Cascade platinum dishwasher 92 tabs $5.00 off @ 17.99 (still more of a Finish person, but $5 off is $5 off!)
Palmolive liquid dish soap $2.00 off @ 7.79
Lysol multi-purpose cleasner 4.26L $3.00 off @ 6.99
Rodelle organic baking cocoa 700g $2.00 off @ 7.99 (I can imagine that adding this to cookies, or beef rib marinades would be pretty delicious. Or using it in a Mole sauce? add to a peanut sauce??? That's not a bad call! Strawberries and chocolate go together so why not a strawberry vinaigrette with a dash of this?)
Terra Delyssa infused olive oil $3.50 off @ 12.49 (great gift perhaps, 4 mini infused olive oils? You can't really go wrong with this, even as a gift for yourself!)
Zavida organic whole bean coffee $3.00 off @ 11.99 (not Starbucks, but Id rank this one as a tie for 1st place in coffee from Costco)
Coke (not pictured)/Diet Coke/Ginger Ale $2.80 off @ 8.45
Pepsi/ Diet Pepsi $2.80 off @ 8.47 (to be different than Coke products obviously)
Clementines $1.00 off @ 3.99 (delicious little things, who oesn't love these??? Like mini oranges… mmmm delicious!)
Boursin Cheese $2.00 off @ 5.49 (why would you try and resist how good this cheese is, the Garlic & Herb one specifically. It's ridiculous, though I can't remember how well it freezes… I still have on in my cheese drawer so I didn't get another one, but I may after a bit of research.)
Samsung "55 UHD T.V. $100 off @ 588.99
Essenza bath bombs 3 pk $4.00 off @ 12.99 (if you have a bathtub that is… I don't…)
And the Google Home assistant speaker 2 for 197.98. regular 176.99 for 1 speaker… I think I've said how I feel about those things so I won't repeat myself on that one.
Some meat sales from the Kingston, ON. warehouse
Butter is also still (again, and again and again) $3.99/lb.
I've also added a few new links below. One will take you to the post from the previous week, that way if you want to see what was on sale you can, or if you just loved something I wrote soooo much and wanted to revisit it, you can. (right???)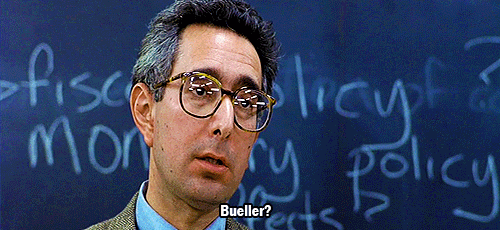 …or not…
The other link will take you to the blog and the sales that were posted for the next week from 1 year ago (time warp anyone?!)
If you've noticed some sales tend to repeat on an annual basis so you may get some insight into what going to happen next week sale wise… Almost like a crystal ball (no guarantees on the accuracy though)
Check those out if you'd like, I'm always trying to find ways to make this blog more informative and more interactive because after all, we spend a lot of time here and I want that to be fun and informative for everyone.
*Bathroom reno update* The walls have had final mud coat added to them , and have been primed. Also the fixtures that we ordered (that were not the ones we ordered) have been re-ordered… A few small errors, but have all been corrected Now all we need is that nagging commitment factor from a few contractors and we'll be set to go, as my partner puts it "we get a new bathroom for Christmas!" I really hope we have one before then!
*Kitty update* …Well no real update here, they're both doing fine. The weather in our neck of the woods has been pretty mild so both Dexter and Ewok have been in and out quite a bit, but give them a few more weeks when the cold weather kicks in and they'll be upset and sleeping most of the days away… Perfect time for some sneaky picture taking!
We haven't picked out our Christmas tree just yet, though I imagine that will happen either tomorrow night or (more likely) Wednesday night. I'm excited though, I really can't wait to get a tree back in here… Can't beat that smell, having a live tree in your living room? Just fills the room with Christmas smells! And the sound of cats trying to bat all the low hanging ornaments off the tree… Gotta watch out for that one, but thankfully neither of them have ever seemed interested in climbing the tree so I'll take that compromise!
A little Ewok hiding behind the tree from last year. He loves to hide and sleep behind the tree, probably because there's a heat register behind that area so it's warm and he has a giant live tree to sleep under. Can't say I blame him!
I'll post more pictures of the tree (when we get it and decorate it) , and the cats of course. Feel free to share pictures of your trees as well if you'd like! or send me pics and I'll post them for everyone to see!!! What do you all think, should we do a post featuring all of your Christmas decorations/Christmas trees? If the overwhelming response is "yes" then I'll post an email address to send them to and we'll get that thing rockin' (around the Christmas tree) I'd love to see some of your decorations! (and cats and dogs as well)
As the bathroom goes, it's been triple primed as of today. So now it at least looks like a normal bathroom. Soon tough, soon… I will give you the finished product, then you and I will be happy!!!!!!!
Soon people, soon…
good night folks, and thank you!
Cheers!
Please note:
The price at your local Costco takes precedent (or precedence) over the prices listed on this blog.
Costco liquidation/Manager's Special items (ending in .97) vary from store to store.
An asterisk (*) on the price tag means the item is not being re-ordered.
If there is something you really want, ***double check the expiry date*** as some Costco sales items do end mid-week.
The food brands available can differ from region to region. Pictures are taken at a store in Ontario. Sale items should apply to Costco locations in Ontario, Quebec, New Brunswick, Newfoundland & Nova Scotia, if the item is in stock at your store. There will likely be a few deals not shown here in your store. If this blog has helped you save money, consider sharing www.cocoeast.ca with your friends and family! If you see deals at your store that aren't on this blog, post them in the comments and help spread the money saving love!