Costco Canada East Secret Sale Items Mar 18th – Mar 25th 2019 – Ontario, Quebec & Atlantic Canada
I walk the whole store for you every Monday when Costco's Secret Sale items are released for the week, then post them here and on our facebook page.
NEVER MISS A POST! Join the Costco East Facebook group to get updated whenever I make a new post! https://www.facebook.com/costcoeast/.
ALSO you can come and see my Instagram feed with Pics of my weekly Costco shopping trips, Dexter and Ewok being lazy cats and pictures of things that I have cooked with anything I've purchased at Costco. You can find that here! https://www.instagram.com/costco_east_fan_blog/
Subscribe to website updates via email and you'll get a confirmation email from "FeedBurner Email Subscriptions". Click the link within it to activate your subscription and you'll be notified by email whenever I post (1 or 2 times weekly). Check your spam filter or contact me if you have questions or do not receive a confirmation email.
Well my fellow Costco fanatics, it's officially still light out after 7 p.m.!!! What's not to love about that?!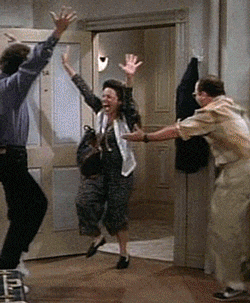 Yes as usual at this time of year, the spring daydreaming begins… Longer days, slightly warmer weather (only slightly, and fleeting at times.) And signs of retailers knowing the seasonal market is upon them. Costco has been pulling their spring/summer line-up out for a bit now, but as of last week they have their flower bulbs out! Just the thought of gardening is exciting, but to see products out is fantastic! I mean… Not to get too far ahead of myself here, it's just bulbs… once garden centers start opening, that's when the real fun begins!… Until then we get to have random snow flurries like this one…
It came out of nowhere, and within 20 minutes was gone and it was sunny out like it never happened… Just a quick little flurry full of big fluffy snowflakes. So pretty. Also something I could've gone for in perhaps November??? We didn't get much of this kind of thing in the early winter and I kind of miss that, I feel like (as a kid) we always had this kind of weather in the early stages of winter, now it seems to go from fall to winter in about 2 seconds. Oh well… I suppose as a crazy person who enjoys all the seasons I just enjoy seeing the last little breaths of a winter that seemed to rush by faster than ever. I'll just have to learn how to slow life down a bit so I can suck every last drop out of spring, challenge accepted! (If anyone has any tips on how to slow life down, please send me any & all information available A.S.A.P.)
Moving on, Here's what I brought home today.
An assortment of essentials and treats! Plus the Live Clean Shampoo/conditioner is on for $9.97, so they won't be restocking it, so we need to buy them all so we don't run out.
As you can see below, Dexter is… Well I don't know if he approves or not, I think he's wondering where his groceries are. Either that or he's wondering why I've stacked all these things against the wall and am taking pictures of them… because he knows what "pictures" are… and what a "cell phone" is… He is a cat after-all…I wonder what the heck he is thinking!?!? (caption that one in the comments for me folks!)
Dexter is probably wondering why I didn't bring him some of these
chicken/pork specials from the Kingston, ON. Costco
Also, follow this link to see some Costco Gas bar prices across Ontario.
https://www.google.com/search?client=firefox-b-d&q=costco+gas+bar+prices+ontario&npsic=0&rflfq=1&rlha=0&rllag=44805310,-77029887,119035&tbm=lcl&ved=2ahUKEwj16YTFucngAhWL54MKHQAODYkQjGp6BAgAEDE&tbs=lrf:!2m1!1e3!3sIAE,lf:1,lf_ui:4&rldoc=1#rlfi=hd:;si:;mv:!1m2!1d48.05495873241673!2d-69.72822285213786!2m2!1d41.850598176457744!2d-86.2077150396378
(Quick update from last weeks post) We absolutely love the pull-out shelf we installed. It really is fantastic and makes a huge difference (silly as that may sound) and I definitely recommend them. Especially if you like to keep your cupboards clean and organized, big help there for sure. Also just great overall for seeing everything you have in there. "no hiding back there you cans of kidney beans!!! Get out here with the Campbell's chicken noodle soup." I don't really know if I actually talk to myself in the kitchen, I suspect only my cats know the answer to that… Just ask Ewok!
Here he is just-a-lickin' his chops as I prepared Thursday nights dinner.
Lemon/cilantro marinated chicken breasts (roasted in parchment paper packets) with Meyer lemon sauteed green beans, sweet potato puree and cilantro chimmichurri.
It was all as delicious as Ewok would have you believe. Cooking the chicken in parchment paper keeps all the steam in so the meat winds up being super juicy and tender, the only advice I have is to cook it just below the recommended 165 degree temp. and then get it under the broiler to give it a little crisp on top, caramelizing some of the juices it cooked in as the package method of cooking doesn't really allow for that. You still get a juicy tender chicken breast, but you get that nice crispiness on the outside. Another thing I've been doing more lately is scoring the chicken before marinating. It allows for a quicker marinade, as the marinade has access to more surface area, but also if you're using a direct heat cooking method (searing, grilling) more surface area is exposed to the heat allowing more flavor to be developed while cooking. (I read it in a cookbook… and have done it, and it's true! here's a link for you on that topic)
I could talk to you (or write to you) for hours about cooking, but I won't for now. I would, However, love to see what you are cookin' up wherever you are! Post your pictures in the comments section so we can all see your delicious meals! I love sharing my ideas (good or bad) with all of you and would love for you to share your delicious ideas as well!
With that I'm going to leave you for the moment. I must finish this all up and make my way to bed as it has been a busy week\weekend (as usual)
Take care folks, and as these two say…
"Zoinks Scoob, we'd like better get outta here man"
"Roh-k Shaggy, rhe-he-he-he-he-he"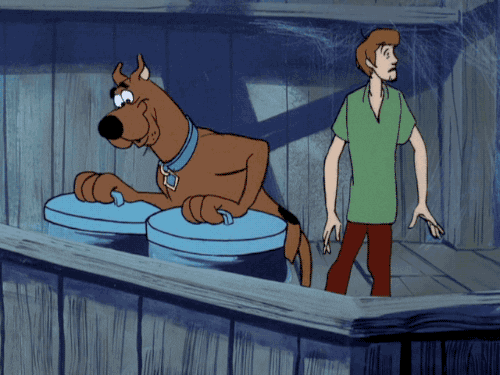 Please note:
The price at your local Costco takes precedent (or precedence) over the prices listed on this blog.
Costco liquidation/Manager's Special items (ending in .97) vary from store to store.
An asterisk (*) on the price tag means the item is not being re-ordered.
If there is something you really want, ***double check the expiry date*** as some Costco sales items do end mid-week.
***This is a fan run, independent page with no affiliation or endorsement by Costco Wholesale***
The food brands available can differ from region to region. Pictures are taken at a store in Ontario. Sale items should apply to Costco locations in Ontario, Quebec, New Brunswick, Newfoundland & Nova Scotia, if the item is in stock at your store. There will likely be a few deals not shown here in your store. If this blog has helped you save money, consider sharing www.cocoeast.ca with your friends and family! If you see deals at your store that aren't on this blog, post them in the comments and help spread the money saving love!