Costco Canada East Secret Sale Items – Jan 14th – Jan 21st 2019!!! – Ontario, Quebec & Atlantic Canada
I walk the whole store for you every Monday when Costco's Secret Sale items are released for the week, then post them here and on our facebook page.
NEVER MISS A POST! Join the Costco East Facebook group to get updated whenever I make a new post! https://www.facebook.com/costcoeast/.
ALSO you can come and see my Instagram feed with Pics of my weekly Costco shopping trips, Dexter and Ewok being lazy cats and pictures of things that I have cooked with anything I've purchased at Costco. You can find that here! https://www.instagram.com/costco_east_fan_blog/
Subscribe to website updates via email and you'll get a confirmation email from "FeedBurner Email Subscriptions". Click the link within it to activate your subscription and you'll be notified by email whenever I post (1 or 2 times weekly). Check your spam filter or contact me if you have questions or do not receive a confirmation email.
**** TO SKIP AHEAD TO THE SALES CLICK THIS LINK ****
Ahhhhh, so nice to finally feel like the normal schedule is back Costco shoppers!
I love the Christmas holidays, and well the last few months of the year in general, but the holidays are just so special and magical… Whats not to like really? Well the only thing I can think of is that I"m a creature of habit and the last few weeks of the year can be stressful and take us out of our routines (OK, that's not a bad thing necessarily but…) I do enjoy working, and I enjoy some of my routines… Knowing when and where I'm gonna have to be for this-or-that. Work schedule back to normal, yup I like that. Back to a regular Costco routine, yes please! It's nice to be doing this from my home again, listening to B-52's debut LP and getting the oven cranked up for roasting potatoes and chicken…Delicious! I'm not meaning to take away from the fun of the holidays, and traveling to see family and the fun that comes out of that. Not at all! Just pointing out that I'm happy to be home and back to work, back to Costco, back to the cats etc… You get it…
So on that note, here's a preview of some of the hot sales goin' on this week!
SALES PREVIEW
Softsoap 2 x 2.56L  11.69 – 3.00 @ 8.69
Persil Proclean laundry detergent 110 load 19.99 – 4.00 @ 15.95
La Olivia E.V.O.O. 1.5 L 14.99 -3.00 @ 11.95
Oceans solid white tuna 15.99 -3.00 @ 12.79
Cavendish fast 'n crispy fries 7.99 – 2.00 @ 5.99
Olivia Yellowfin tuna steaks (6 portions) 16.99 – 4.00 @ 12.99
Pure protein bars 18 x 50g 19.99 -5.00 @ 14.99
Starbucks cafe verona K-cups 54 CT. 39.99 -7.00 @ 32.99
There's also a bunch of Executive member sales happening at the moment, so for you Exec's time to dive in!
Always ultra-tihn overnight pads 76 pk. 15.49 + 3.50 off
Always Dri-Liners long pantiliners 200 pk. 14.49 +3.50 off
Gillette pro-shield razor +9 cartridges 44.99 + 10.00 off
While now a "sale" There's a new soup available at Costco from the Soup Sisters, (I posted a picture of it last week but didn't get around to trying it until Friday) Not just a soup but a "hug in a bowl" (as they say) And I would agree with that after trying the soup. Tasting aside, the company is volunteer driven and is dedicated to providing a helping hand to those less fortunate, take a look at their website if you'd like a bit more info here.  http://www.soupsisters.org/index.php
'Tis indeed the season for delicious hearty soups, and this one certainly falls into that category, rich and warming but not too thick or meaty. More soupy, less stew-y with just enough spice to warm up the taste buds… You know me though, I'm a spicy kind of person so I had to add a few dashes of Tabasco to it, just to brighten it up a little bit and get some more heat. Dunking with buttered bread is a must, or if you're a garlic fanatic (like I am) toast some bread, or buns, and rub some halved garlic cloves on them (while still hot) This will impart that tasty garlic flavor to the toast… I really really love doing this, with soups, chili's, stews or even just on its own… If you haven't tried this and you like garlic, do it immediately! Low maintenance garlic toast… Nothing wrong with that.
Moving backwards now, remember when I was at La Carnitas having tacos last week??? Well here's a few snaps I took of them…
Classic Carne Asada,  a chicken taco, and roasted mushroom. The chicken Taco was good, nice warm flavors but lacked a little punch, I think a little more citrus and spice would've done it. The mushroom taco was really good, full of umami flavors! It had a tamarind reduction as a part of the sauce that gave it even more richness.. and the tortilla held up to the sauce the whole time too! No splitting or falling apart. I must have those tortillas!!! The Carne Asada taco was dynamite… Not too much to detract from the classic grilled steak and white onion combo, but the crispy onions were a welcome texture addition… But man o' man, you just can't beat a classic carne asada taco done right. It's just, well, classic for a reason.
Ok, as awesome as that night was, we had an equally awesome morning/day! (no hangovers first off, that's always good!)
We were staying only about a block from the St. Lawrence market so of course I had to go and have a Pea-meal sandwich for breakfast… Not a question about it, had to happen! We also took in all the glorious fresh produce and meats available, which if I lived nearby I would be here everyday… And likely broke! But jeez, does it all ever look so good!
(Sorry, that's a lot of pictures!)
Ya, I'd be in trouble if I were nearby… Just that sandwich alone would be the end of me! Just add mustard and maybe, maybe hot peppers, that's it! Nothing else! Delicious on its own… Also, are you seeing all of that cheese in there folks?!?! It's an insane amount of cheese to look at, and I'm surprised we didn't walk away with more than the 1 tiny little block we did… I suppose there is always next time, right?
I'll say it again, I had a fantastic time in Toronto, and would do it again… I hope soon! Well, within reason, Toronto isn't cheap so we have to space those trips out a bit.
Ok, I think it's time to wrap this up now, I could (as you know) go on about food for hours so I'll spare you… I also need to get ready for the start of my work week, which is tomorrow… So, I guess I'd better be getting ready for bed.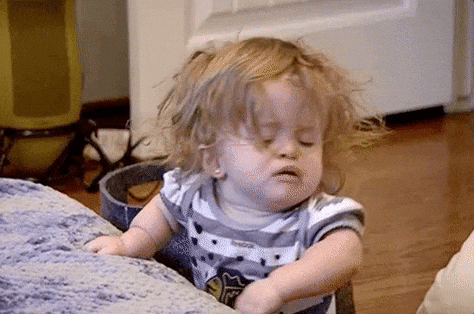 …don't really wanna, but the alarm is going to go off at the same time that it usually does.
Thankfully coffee is a remedy to that! (Starbucks Cafe Verona obviously!)
Thank you folks, see you soon!
Please note:
The price at your local Costco takes precedent (or precedence) over the prices listed on this blog.
Costco liquidation/Manager's Special items (ending in .97) vary from store to store.
An asterisk (*) on the price tag means the item is not being re-ordered.
If there is something you really want, ***double check the expiry date*** as some Costco sales items do end mid-week.
The food brands available can differ from region to region. Pictures are taken at a store in Ontario. Sale items should apply to Costco locations in Ontario, Quebec, New Brunswick, Newfoundland & Nova Scotia, if the item is in stock at your store. There will likely be a few deals not shown here in your store. If this blog has helped you save money, consider sharing www.cocoeast.ca with your friends and family! If you see deals at your store that aren't on this blog, post them in the comments and help spread the money saving love!