Costco Canada East Secret Sale Items – Mar 26th 2018-April 1st 2018 – Ontario, Quebec & Atlantic Canada
I walk the whole store for you every Monday when Costco's Secret Sale items are released for the week, then post them here and on our facebook page.
NEVER MISS A POST! Join the Costco East Facebook group to get updated whenever there is a new post! https://www.facebook.com/costcoeast/.
Subscribe to website updates via email and you'll get a confirmation email from "FeedBurner Email Subscriptions" – click the link within it to activate your subscription and you'll be notified by email whenever we post (1 or 2 times weekly). Check your spam filter or contact us if you have questions or do not receive a confirmation email.
Good lord is it spring yet??? Can it be already?! I feel like I've been daydreaming about it for at least a month and a half… Don't get me wrong I'm one of the few Canadians who perhaps enjoys winter, the snow is pretty, cozy nights by the fire (by that I mean the fireplace channel on the T.V. complete with authentic fire-y crackling sounds no less) with some delicious cocktails, watching the cats shake their paws at the snow covered back deck, shoveling the… hmmmm, right…. 5 months of that and I'm done. Ready for some rain to wash all the dirt away, ready to start gardening, ready to start grilling, ready to start enjoying a post work beverage in the backyard while said grill heats up. Done! Ready! Let's go!
Excited to see more and more of these types of things! While I don't have a green thumb per say I do enjoy gardening. Being outside, organizing the annuals so that some bloom in spring, leading to perennials that bloom in summer and fall (I find that rewarding, knowing that a constant flux of new flowers will appear!) and seeing bulbs out, seeing all kings of summer products out like BBQ's, patio furniture, solar lights, bug zappers (gonna try one of those this year-though I hear lemon grass is a good deterrent for flying, biting pests who shall remain nameless until I curse them all summer) is exciting! Change is afoot! I love the change of seasons, the sights and smells of all 4 of them are pretty awesome – and the smell of spring rain… nothing quite like it. (as long as there isn't too much of it otherwise it winds up in my basement and that smell is… well… there's nothing quite like it.)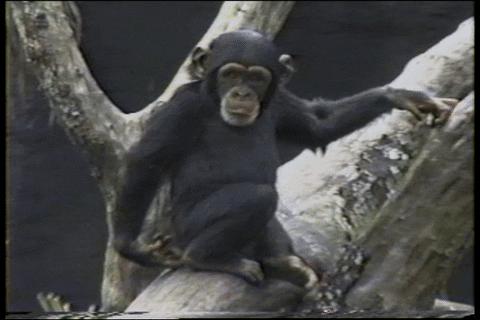 I guess some of us are more sensitive than others…
ya ya ya… on to the good stuff right?
Ziplock bags are up, and as a good bulk shopper I tend to like stocking the freezer with meats when they go on sale, and you need an endless supply of these bags to accommodate that so that's what I do (and did). Though hot Italian sausages weren't on sale I felt a certain craving and decided that now was a good time to acquire several packages of the little devils and use said freezer bags to neatly label and freeze 'em all (except for 3… they were dinner and leftovers for lunch) If you are so inclined and have either patience or decent knife – buying whole chickens, separating them and freezing them is a great way to save some cash and have meat on hand (literally, and…) in the freezer, also you save the bones and you make fresh chicken stock (right???), which is easy as pie and guess what…you can freeze it!!! . https://www.youtube.com/watch?v=GSvzRyu2h5g
I was a cook for years and years so carving up and portioning a chicken isn't too much of an issue for me, and it's really not all that difficult BUT you should have a few things handy for it… be ready to disinfect and clean EVERYTHING in the vicinity, no jokes, cross contamination is a real thing and you don't want to deal with the after effects (no details to follow on that) also prepare your freezer bags FIRST, have them opened and fold them down a bit so they stand up and open, that way you can just kind of place your pieces in them without touching the edges (sound familiar???)
The other incredibly important item here is a SHARP chef knife (8 inches'll do just fine), and (or) a boning knife. I mentioned that briefly last week, and reminded myself of that a few days ago when I got my first quality henkel knife replaced. Yes after over a decade of valiant service the handle had developed a crack from poor care…ahem…from me… whoops. (always dry those little devils after you wash 'em, no excuses, just wash and towel dry immediately and NO dishwashers!!!) However that company is fantastic, the knives have a limited-lifetime warranty on them against that kind of thing, so the guy from the store we bought it from just took our old knife and handed me a brand new one!!! Fantastic, no –  above Fantastic! ok, breathe….breathe…. too much excitement…ok… Lastly (another kitchen habit) always label what you freeze and when it was frozen. No one wants a pork tenderloin that was frozen 3 years ago, or that questionable conglomeration of frozen "chicken" that you aren't sure of which parts are in it and when it was frozen or how…. forget it. Just label it. Pick up a pack of Sharpies and just label and put a date on it, that way when you find the pork tenderloin labelled " Pork tenderloin 04/17/2013″ you can say "oh yeah…. I guess I shouldn't thaw this one, I bet it won't be anywhere near tasty, probably tastes sort of like what cardboard would taste like if you froze it, thawed it & cooked it" just pass and get take-out. (that started with ziplock bags… wow, got out of control quickly)
Breathe right nasal strips are on sale now too, and I have used them before. I had trouble getting decent sleeps a while ago and had a friend recommend I give these a shot. I did notice that they helped a bit, they opened up my nasal passages and I noticed I slept better, (maybe I should try them again) It felt weird on my nose for sure, but once I got over that it was fine.
Wine kits are still on sale, yay! Clamato is on sale, woo-hoo! (who doesn't love a spicy caesar on a weekend morning???) and SODA SODA SODA!!! ya, Coke and Pepsi products are on sale at the moment, so strike now soda lovers!!!
Ok, I think I've said enough for now. I'm excited to get moving into the next season and I hope you are too!
As Easter Weekend is coming up so make sure you check your local warehouse holiday hours carefully!!! There will be closures on good Friday AND Easter Sunday so make sure you plan ahead!!!! click the link to see…
https://www.costco.ca/hours-and-holiday-closures.html
Until next time, Cheers
Please note:
The price at your local Costco takes precedent over the prices listed on this blog.
Costco liquidation/Manager's Special items (ending in .97) vary from store to store.
An asterisk (*) on the price tag means the item is not being re-ordered.
If there is something you really want, ***double check the expiry date*** as some Costco sales items do end mid-week.
The food brands available can differ from region to region. Pictures are taken at a store in Ontario. Sale items should apply to Costco locations in Ontario, Quebec, New Brunswick, Newfoundland & Nova Scotia, if the item is in stock at your store. There will likely be a few deals not shown here in your store. If this blog has helped you save money, consider sharing www.cocoeast.ca with your friends and family! If you see deals at your store that aren't on this blog, post them in the comments and help spread the money saving love!