Costco Canada East Secret Sale Items – April 2nd 2018-April 9th 2018 – Ontario, Quebec & Atlantic Canada
I walk the whole store for you every Monday when Costco's Secret Sale items are released for the week, then post them here and on our facebook page.
NEVER MISS A POST! Join the Costco East Facebook group to get updated whenever there is a new post! https://www.facebook.com/costcoeast/.
Subscribe to website updates via email and you'll get a confirmation email from "FeedBurner Email Subscriptions" – click the link within it to activate your subscription and you'll be notified by email whenever we post (1 or 2 times weekly). Check your spam filter or contact us if you have questions or do not receive a confirmation email.
Annnnnd we're back!
I hope everyone had a fantastic Easter Weekend, ate lots of delicious food, spent some quality time with family, maybe even hunted for a few chocolate eggs???  If you didn't get your chocolate fix in over the holiday fear not! Costco has lots of candy on sale right now so you can make up for lost chocolate egg time with (my favorite) Coffee crisp… yum! They've been my favorite since I was a kid, and when I lived in the states and couldn't get them I would have to basically buy a box to bring home and freeze 'em… yes… I do love those.
I grabbed some of those "the simply bars" instead because well, one can't live on chocolate bars alone. Though my Nana would've told you differently, Kit-Kats and red wine while avoiding vegetables like the plague somehow managed to get her into her 90's so maybe there's something to that. hmm… I just find it's good to have something like that handy for when you hit empty and need something fast. The coconut lemon flavor however is not one I'm sold on completely but, maybe it'll grow on me.
The Pelican Kayaks are on sale for a whopping 75 off! That would seem to be a big one, so if you're the outdoorsy type hurry on in and grab it! I remember kayaking once in when I was in high school and I seem to recall that it was pretty darn fun… though I haven't done it since so… I don't know what to say about that.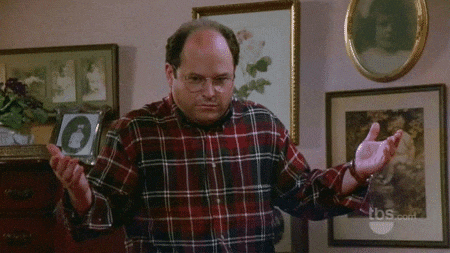 Oceans 6 pack of wild pink salmon is on sale for 10.99 which is great! I still love tuna and salmon sandwiches, you can make 'em as simple or fancy as you like (heck I love putting delicious potato chips on mine, it adds a nice crunchy texture to it and some salty zip!) They also usually are good for a long time so if you have the space to stock up on those, do it! One of these days they'll put those 8 packs of canned beans on sale and I will stock up on those… super garlicy bean salad anyone? Great for warding off vampires and avoiding conversations with pretty much anyone in general. mmmm garlic… I love garlic.
OK well, I think that's all I've got for you this week. I'm sleepy and full, time to watch American Pickers or The Goldbergs until I can't keep the sandbags on my eyes open any longer which- judging by how heavy they feel now- won't take long at all.
Night night!
Please note:
The price at your local Costco takes precedent over the prices listed on this blog.
Costco liquidation/Manager's Special items (ending in .97) vary from store to store.
An asterisk (*) on the price tag means the item is not being re-ordered.
If there is something you really want, ***double check the expiry date*** as some Costco sales items do end mid-week.
The food brands available can differ from region to region. Pictures are taken at a store in Ontario. Sale items should apply to Costco locations in Ontario, Quebec, New Brunswick, Newfoundland & Nova Scotia, if the item is in stock at your store. There will likely be a few deals not shown here in your store. If this blog has helped you save money, consider sharing www.cocoeast.ca with your friends and family! If you see deals at your store that aren't on this blog, post them in the comments and help spread the money saving love!