Costco Canada East Secret Sale Items – Jan 28th – Feb 4th 2019!!! – Ontario, Quebec & Atlantic Canada
I walk the whole store for you every Monday when Costco's Secret Sale items are released for the week, then post them here and on our facebook page.
NEVER MISS A POST! Join the Costco East Facebook group to get updated whenever I make a new post! https://www.facebook.com/costcoeast/.
ALSO you can come and see my Instagram feed with Pics of my weekly Costco shopping trips, Dexter and Ewok being lazy cats and pictures of things that I have cooked with anything I've purchased at Costco. You can find that here! https://www.instagram.com/costco_east_fan_blog/
Subscribe to website updates via email and you'll get a confirmation email from "FeedBurner Email Subscriptions". Click the link within it to activate your subscription and you'll be notified by email whenever I post (1 or 2 times weekly). Check your spam filter or contact me if you have questions or do not receive a confirmation email.
**** TO SKIP AHEAD TO THE SALES CLICK THIS LINK ****
Blah, It would appear my Iron constitution has failed me… I am sick again Costco treasure hunters…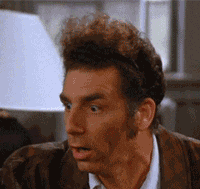 Trust me, I know… That's exactly how I feel! I typically only get sick once a year, so let's hope this is it until 2020! To be fair it's not the worst illness I've had before, I don't even know what to call this one. It's not really a sore throat, not really a cold, not really a sinus infection, not a chest cold yet (please no!!!) So, I guess it's just a jack-of-all-trades kinda thing… A little bit of everything, but not too much of anything (except a pain in the butt!) Oh well, we shall move on…
To more important things like BABY WIPES! A reader was just asking me about these last week and if they were on sale yet or going to be soon, and Costco (as they tend to do) didn't disappoint!
SALES PREVIEW!
Kirkland signature protective underwear for men and women 76/84 CT -10.00 @ 24.99
Finish Max bonus dish detergent 147 tabs -6.00 @ 20.99
Tostitos medium salsa 2 x 1.21L -2.00 @ 6.99
Campbell's chicken broth 6 x 900 -2.00 @ 6.99
Cardinal roadhouse pork back ribs -4.00 @ 9.99
Sunchef grilled chicken wings 2kg  -4.00 @ 15.99
Coca-cola classic/Diet Coke/Ginger ale 32 x 355 -2.80 @ 8.45
M & M's peanut 1.58kg -3.20 @ 10.79
Kirkland signature 18 x 20 cm tencel baby wipes -4.20 @ 18.79
Nexgrill portable gas grill 20,000 BTU -40.00 @ 99.99 (another user was asking about these a while ago too, well… Here they are!)
By the looks of things Costco knows the Super Bowl is approaching… Paper plates, wings, soda, chicken, snack mix, paper towels, stain remover, (that's a post super bowl party thing I think), I'm pretty sure that covers a handful of the basics… Still missing things like Chili & beer but it's a start. I can remember some pretty fun super bowl parties when I lived in the states, people went all out for those days! Big time! I hate to admit it, but I'm not a big football fan (I hope you are all OK with that!) but I still love watching the Super Bowl every year. Cook up some fun snack-y kind of foods, watch the halftime show, it's fun! (plus the outcome is never really a disappointment because I'm not rooting for any team so I really win no matter which team is victorious!)
Crazy to think that by Friday we will be into February already, I mean… I don't want to keep bringing up how much time flies, but holy hell time flies!!!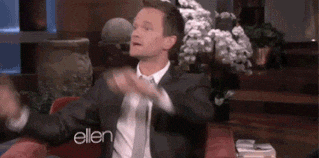 I know I mentioned that probably in August, September a few times in October, likely 3 or 4 in November and probably many more than that as Christmas approached. (thanks for being patient with me!) But it's true! It seems to be rocketing by! I mean, B.B.Q.s have already made their presence known in the aisles again… It's like -30 out right now! I'm not grilling anything outside!!!
That being said, Costco has the right idea… Encourage us to look forward to the spring, and the tasty, tasty grilling that will be a part of many days to come. Until then, we have snow and cold… But I've learned that it's hard to fully appreciate the summer if you don't have the winter… The changing of seasons, it's a good thing! I know I've touched on how much I love cooking in the winter months, all the tasty roasted root vegetables, the rich pastas, the roasted chickens, chilis and stews…. Delicious! All those hearty and warming dishes, I love those! But I also look forward to those tasty, tasty steaks, burgers, grilled peppers and grilled corn… MMMMMM ya!!! Can't wait for those either.
I hadn't tried this oil before but figured for 18.99 for 3L of it that was a great deal…
We had a nice salad dressing with it tonight and while it was likely maksed a bit I think thats a great steal!
I also grabbed some of these today
As much as I try and stay healthy, and take my vitamins, and eat well… Sometimes I don't… So I felt like maybe I needed to get something extra in my diet. I don't know if anyone has tried these before or not but please let me know in the comments if you've tried/liked/or disliked them. I had 1 today, so… No earth shattering differences! What vitamins do you all take? Or what is your go-to for supplements?
I feel like I've been all over the map with vitamins and supplements… Which I think is the opposite of how it should work (I know) but I tend to start taking something and then forget… I guess I need a weekly pill container now, otherwise I'll miss something! Not that I'm popping a bunch of supplements but I have a few go-to's like milk thistle and grape seed extract- maybe this fish oil will help with my memory!
Speaking of memory apparently sleep is good for your memory, and I think I should be headed in that direction. I have the Jim Henson biography too finish reading still (and it's fantastic, by the way!) so I'd best be off.
Enjoy the sales this week folks! I have already. I look forward to reading to your comments as always, and to seeing you next week!
Cheers!
Please note:
The price at your local Costco takes precedent (or precedence) over the prices listed on this blog.
Costco liquidation/Manager's Special items (ending in .97) vary from store to store.
An asterisk (*) on the price tag means the item is not being re-ordered.
If there is something you really want, ***double check the expiry date*** as some Costco sales items do end mid-week.
The food brands available can differ from region to region. Pictures are taken at a store in Ontario. Sale items should apply to Costco locations in Ontario, Quebec, New Brunswick, Newfoundland & Nova Scotia, if the item is in stock at your store. There will likely be a few deals not shown here in your store. If this blog has helped you save money, consider sharing www.cocoeast.ca with your friends and family! If you see deals at your store that aren't on this blog, post them in the comments and help spread the money saving love!