Costco Canada East Secret Sale Items Feb 4th – Feb 11th 2019 – Ontario, Quebec & Atlantic Canada
I walk the whole store for you every Monday when Costco's Secret Sale items are released for the week, then post them here and on our facebook page.
NEVER MISS A POST! Join the Costco East Facebook group to get updated whenever I make a new post! https://www.facebook.com/costcoeast/.
ALSO you can come and see my Instagram feed with Pics of my weekly Costco shopping trips, Dexter and Ewok being lazy cats and pictures of things that I have cooked with anything I've purchased at Costco. You can find that here! https://www.instagram.com/costco_east_fan_blog/
Subscribe to website updates via email and you'll get a confirmation email from "FeedBurner Email Subscriptions". Click the link within it to activate your subscription and you'll be notified by email whenever I post (1 or 2 times weekly). Check your spam filter or contact me if you have questions or do not receive a confirmation email.
**** TO SKIP AHEAD TO THE SALES CLICK THIS LINK ****
Hello and happy Monday Costco shoppers!
Well another week has gone by and with it some crazy weather! I don't know about all of you, but we seemed to get a little of everything… a few really cold days, a few really snowy days, then days like today where it's +2 and feels like March, so bizarre! Oh well, that sums up Canadian winters these days. (Though a lot of that snow would've been appreciated in December, keep that in mind for next year Mother Nature, thanks!)
Ok, ok, ok. Here's a few sales previews for you (hard to pick only a handful this week as there's a TON of great sales on the shelves this week!)
SALES PREVIEW
Huggies natural care plus baby wipes 1152 wipes – 6.50 @ 19.99
Vitamin C + zinc 500 mg 400 chewable tablets – 3.00 @ 11.99
Schick intuition 13 cartridges + razor -6.50 @22.99
Oxi clean max stain remover 5kg -5.00 @ 14.89
Rio Mare tuna in olive oil 4 x 160g -3.00 @ 9.99
Safari friends plush dog toys pack of 3 -3.00 @ 11.99
Starbucks caffe verona whole bean coffee 1.13kg -6.00 @ 19.99
Charmin ultra soft T.P. 30 rolls x 221 sheets -4.60 @ 19.39
Novafoam evancor mattress topper Twin -40 @ 99.99
Novafoam evancor mattress topper Double -40 @ 119.99
Novafoam evancor mattress topper Queen -45 @ 154.99
Novafoam evancor mattress topper King – 45 @ 184.99
Kohler touchless faucet – malleco -60 @ 239.99
Puma low cut socks 8pk. mens sizes 6-12 -4.00 @ 7.49
Also here are some meat sales from the Kingston, ON warehouse. (pay attention to the sales dates here, some end on the 6th and the 10th)
As always if there are specific items you see that pique your interest, make sure you double check the sale end date and it's availability at your local warehouse!!!
Well now that that's out of the way, how are you all doing? What that, me? Oh, well I'm feeling much better thank you!
Thank you all very much for hoping I'd feel better, and thankfully I do. Though not 100 percent yet, as I still sound like I've got a cement block in my sinus cavity, I can however breathe ok so that's been helping with sleep. Hopefully none of you have caught this virus, or whatever it is… Just glad it didn't get any worse! (fingers crossed)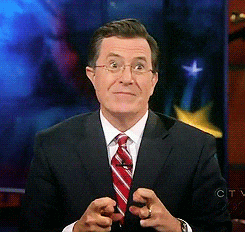 Thank you Stephen Colbert, thank you.
OH, some fun stuff! We finally got a new set of pots & pans (belated Christmas present, thank you baby xoxo) It was pretty hard to choose, so many of them felt like just not great quality and, well, you know me and kitchen things… (at least I assume you know me and kitchen things by now folks!) It took us a little bit to find the right ones, but the Zwilling Henckel set we agreed on is pretty awesome! They feel nice and heavy thanks to the 3-ply stainless steel, the lids are glass and super tight fitting, and the handles don't feel chincy or cheap at all. I can't wait to cook with them!
Quite clearly Ewok approves of both the packaging and the box itself… 2 very important requirements obviously. (Dexter approved as well, he was just more passive in his approval…Sniff the box once or twice and move on, he's not quite as finicky with his cookware I guess)
These wonderful pots and pans however, have presented an issue… (One I brought up months and months ago when I was talking about getting new stuff) The issue being now we must thin out the herd of older stuff to make room for these shiny new treasures, and that my friends is going to be difficult. Do you move out the old classic All clad kitchen skillet to make room for the new shiny Henckel? Age over beauty?? Years of pan frying experience moved out for the new guy??? Which of the small pots get the boot? I mean the pot we've used for rice for the last (almost) 13 years now has direct competition! But it's a classic, it's almost like I'd miss seeing it every time we open the drawer… Am I being a bit dramatic here??? Perhaps, but I still was thinking about this stuff today dramatic or not… It's not like we're throwing any of this away, it's just moving out for a bit that's all.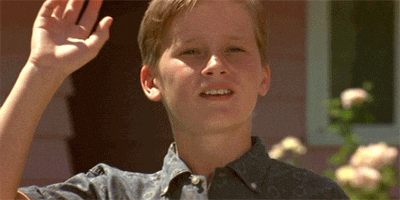 sniff sniff…. Alright then, moving on.
…Or maybe not, it's almost time to get dinner together. Thankfully we have a fridge full of leftover chili that we can heat up (being that it was Superbowl Sunday and all, I figured Chili was a good option.) Not that we are really Football fans by any stretch, but it's always fun to put that game on and watch the spectacle of the halftime show… Which seemed to be pretty boring this year in my opinion, oh well… We got chili out of it! So I think we're gonna do some kind of nacho dish, with chili and a bottle of carmenere (evidently it's a good match, so I suppose we'll find out soon!)
I think that's it for me this week folks, dinner time, and then sleep time because it's back to work tomorrow morning.
I hope you all have a great week, cook lots of great food and get lots of great savings!
Cheers until next week!
Please note:
The price at your local Costco takes precedent (or precedence) over the prices listed on this blog.
Costco liquidation/Manager's Special items (ending in .97) vary from store to store.
An asterisk (*) on the price tag means the item is not being re-ordered.
If there is something you really want, ***double check the expiry date*** as some Costco sales items do end mid-week.
The food brands available can differ from region to region. Pictures are taken at a store in Ontario. Sale items should apply to Costco locations in Ontario, Quebec, New Brunswick, Newfoundland & Nova Scotia, if the item is in stock at your store. There will likely be a few deals not shown here in your store. If this blog has helped you save money, consider sharing www.cocoeast.ca with your friends and family! If you see deals at your store that aren't on this blog, post them in the comments and help spread the money saving love!