***UPDATE*** Nov 26th – Dec. 3rd 2018 – Ontario, Quebec & Atlantic Canada
I walk the whole store for you every Monday when Costco's Secret Sale items are released for the week, then post them here and on our facebook page.
NEVER MISS A POST! Join the Costco East Facebook group to get updated whenever I make a new post! https://www.facebook.com/costcoeast/.
ALSO you can come and see my Instagram feed with Pics of my weekly Costco shopping trips, Dexter and Ewok being lazy cats and pictures of things that I have cooked with anything I've purchased at Costco. You can find that here! https://www.instagram.com/costco_east_fan_blog/
Subscribe to website updates via email and you'll get a confirmation email from "FeedBurner Email Subscriptions". Click the link within it to activate your subscription and you'll be notified by email whenever I post (1 or 2 times weekly). Check your spam filter or contact me if you have questions or do not receive a confirmation email.
Alright, Costco shoppers… I am about to begin the cleansing of sins, I apologize.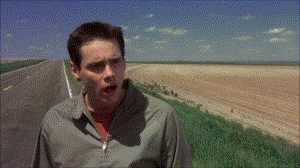 …So I guess I missed about 2 and a half handfuls of sales here folks, about 28 (not the 12 I though I missed yesterday) So I am sorry. But hey, below are the sales I missed! And the one pair of pants that I put the wrong sale tag on (again, whoops)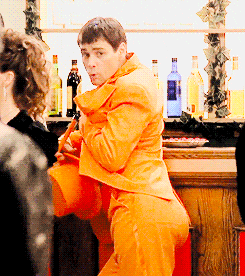 NO NO NO, those are not the pants in question here Jim, these ones are though!
Thanks to a sharp eyed reader (Tanya) for pointing that out to me, and problem resolved!
After work today I went back out to Costco to finish what I had started yesterday and get those last few deals for you… Also picked up some more of that Kirkland signature Terra Di Bari E.V. olive oil while it's still on sale for $10.99. I got some last week and we loved it so better to stock up now while it's on sale than wait and miss out, right?
It was pretty quiet there this evening as well, must've been the weather… kinda snowy and slushy, not too much fun to drive around in.
So that wraps up that whole ordeal, but hey I scored some olive oil out of it so not a total loss… And I love Costco so it's not like I didn't want to go again.
Anyhow the bathroom now has a nice coat of mud on the joints and screws (and areas I messed up, ahem… Oops!) But ya know, 1st time right? Gotta break eggs to make omelettes right? (something like that, haha)
Well I'm going to go and participate in the making of dinner, and hopefully you all have a great week and get your Christmas trees! It'll be December soon… no excuses!
Cheers folks, 'till next week.
Please note:
The price at your local Costco takes precedent (or precedence) over the prices listed on this blog.
Costco liquidation/Manager's Special items (ending in .97) vary from store to store.
An asterisk (*) on the price tag means the item is not being re-ordered.
If there is something you really want, ***double check the expiry date*** as some Costco sales items do end mid-week.
The food brands available can differ from region to region. Pictures are taken at a store in Ontario. Sale items should apply to Costco locations in Ontario, Quebec, New Brunswick, Newfoundland & Nova Scotia, if the item is in stock at your store. There will likely be a few deals not shown here in your store. If this blog has helped you save money, consider sharing www.cocoeast.ca with your friends and family! If you see deals at your store that aren't on this blog, post them in the comments and help spread the money saving love!