Costco Canada East Secret Sale Items – April23rd 2018-April 30th 2018 – Ontario, Quebec & Atlantic Canada
I walk the whole store for you every Monday when Costco's Secret Sale items are released for the week, then post them here and on our facebook page.
NEVER MISS A POST! Join the Costco East Facebook group to get updated whenever there is a new post! https://www.facebook.com/costcoeast/.
Subscribe to website updates via email and you'll get a confirmation email from "FeedBurner Email Subscriptions" – click the link within it to activate your subscription and you'll be notified by email whenever we post (1 or 2 times weekly). Check your spam filter or contact us if you have questions or do not receive a confirmation email.
My heart goes out to everyone affected by the event that occurred in Toronto today. I won't delve any deeper than that but It's hard not to feel emotional watching the news and hearing about what happened… These people were likely on their daily grind, headed to or from work,  going to the bank, heading to the subway, going to see a friend, grab a coffee… who knows? Could've been me. Could've been you. Could have been any of us. Within a second it can all change. So don't stress the little things. Enjoy what you have, and enjoy who you have while you have them!
Ok. Reminded again that I was on a great run with making a smoothie/protein shake every morning (which I didn't just fall off the wagon, but fell off the wagon and then apparently set it on fire) Macrolife Miracle reds superfood powder is on clearance at my location. Thanks for pointing that out Costco… I'll do a better job tomorrow before I go to work and make a smoothie O.K.!?!? Also adding insult to injury are the Kirkland frozen pineapple chunks ($9.49) and natures touch very berry burst ($10.99) right next to the Kirkland Greek yogurt…. I get it… I get it… Those are all ingredients for a what? A Smoothie! Hammer it home Costco… Hammer it home…
Moving on… Simply natural organic basil & tomato pasta sauce is on sale, so quite simply and naturally I bought some. I love pasta. but sometimes you don't have time for the "4 hour pasta sauce extraordinaire", it's just not always do-able… or appreciated by the hungry people waiting to eat it when it's past dinner time… So finding sauces that can fill in some of the flavors in a pinch is just as key as having a bunch of it around (as I said, I love pasta) and heck it keeps for a long time, so why not??? I love some of the pre-made sauces they have at loblaws, like the arrabiata or puttanesca, but when these puppies are on sale for 2 bucks a jar? DONE! My spice cupboard is stocked thanks to bulk barn… I can add flavors, dull sauces be warned. Plus caramelizing onions and tossing in garlic is almost silly easy and adds nearly a metric tonne of flavor to a jar of sauce like that. Toss in some ribbons of fresh basil, shred some parm on top with one of these amazing things. https://www.amazon.ca/Microplane-46020-Premium-Zester-Grater/dp/B00151WA06
Which, by the way- do more than grate cheese…. If you've never had the joy of zesting (kitchen term) an orange, do it now…. it smells like an orange grove was delivered to your immediate area. A fantastic restaurant I worked at had a salad dressing with 10 zested and juiced oranges in it, and when I would make it (on Saturday mornings) by the time I was done I was transported to  Orange county, California driving between Orange groves and the dry desert-y mountains in Tustin. And if you've never Zested a Lime into a freshly made Pico de Gallo well…. Do it now. There is so much flavor hiding in the skins of those citrus-y wonders. HOWEVER… Wash yer fruit before you zest…https://www.buzzfeed.com/katienotopoulos/do-you-rinse-lemons?utm_term=.wx6PWKZD53#.ibyDMwxrBp
Mother Earth organic cider vinegar is up this week as well for $5.49. I do really enjoy the taste of cider vinegar, plus the organic kind has some other benefits (supposedly, but I'm behind it) https://www.swansonvitamins.com/blog/lindsey/apple-cider-vinegar-uses
LED's are still on sale for another week or two, so are some of the fixtures. Again, I'm not a fan of most LED's because of the tone of the light, but alot of recent ones are warmer light tones and you can get a wide spectrum of them so who am I to tell you what lights to use? Just sayin' what I like… And I like a light that lasts a long time! I've got a bulb in my basement (in Dexter's lair, my cat-not the cartoon) thats been there for 5 years now… never replaced… I'm more than ok with that.
Lots of these Executive members savings popping up this week, must be a new thing! I am not an executive member but feel like maybe I should be… Anyone have that level of membership and reaping the benefits? is it worth it? Or what level of spending do you have to have to make it worthwhile??? So many questions Costco…So many questions…. 4 questions… I guess that's not really that many is it?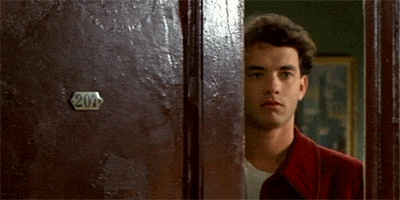 Nope….
Please note:
The price at your local Costco takes precedent over the prices listed on this blog.
Costco liquidation/Manager's Special items (ending in .97) vary from store to store.
An asterisk (*) on the price tag means the item is not being re-ordered.
If there is something you really want, ***double check the expiry date*** as some Costco sales items do end mid-week.
The food brands available can differ from region to region. Pictures are taken at a store in Ontario. Sale items should apply to Costco locations in Ontario, Quebec, New Brunswick, Newfoundland & Nova Scotia, if the item is in stock at your store. There will likely be a few deals not shown here in your store. If this blog has helped you save money, consider sharing www.cocoeast.ca with your friends and family! If you see deals at your store that aren't on this blog, post them in the comments and help spread the money saving love!