Costco Canada East Secret Sale Items Apr 14th – Apr 21st 2019 – Ontario, Quebec & Atlantic Canada
I walk the whole store for you every Monday when Costco's Secret Sale items are released for the week, then post them here and on our facebook page.
NEVER MISS A POST! Join the Costco East Facebook group to get updated whenever I make a new post! https://www.facebook.com/costcoeast/.
ALSO you can come and see my Instagram feed with Pics of my weekly Costco shopping trips, Dexter and Ewok being lazy cats and pictures of things that I have cooked with anything I've purchased at Costco. You can find that here! https://www.instagram.com/costco_east_fan_blog/
Subscribe to website updates via email and you'll get a confirmation email from "FeedBurner Email Subscriptions". Click the link within it to activate your subscription and you'll be notified by email whenever I post (1 or 2 times weekly). Check your spam filter or contact me if you have questions or do not receive a confirmation email.
Wait, what?!?! Huggies Diapers are on sale at Costco again???
Yes apparently they are, and this caught me totally by surprise folks… So there ya go, even I can be caught unaware. Though I gotta say not too often, with Costco at least…
So yes Huggies little movers, and little snugglers are all on sale again this week so take advantage of this sale as I don't think they'll wind up on sale again for a bit (just a guess, 2 big diaper sales in a short period of time likely means not gonna happen again soon.)
So, Diapers aside… How's everyone's spring going so far? I feel like for me it's been a whirlwind, training new staff at work to get ready for the summer madness at work has been great so far but a reminder that crazy times are ahead, much like the patio being set-up (though no one really sits on it yet) it serves as a reminder… hot summer days are not too far away!
As you all know lately I've been caught up in making hot sauces, and I've recently been making Kim-chi as well (again) just small batches at this point, but my god they don't last long!!! So here's a 7 picture ride along for how I spent the later part of my day… (with no added commentary to add to the mystery of what is actually happening)
Viola…Kimchi!!! A small batch…. that will likely last less than a week.
I guess I"m gonna have to bump that up a bit… Thankfully I've been writing my recipes down lately so I'll know what I need to add/subtract from the next batch. I've been so bad about writing down what I'm cooking, I should have been keeping track for years, making my own family cookbook… Does anyone out there have a family cookbook/binder that's been passed down though the family?
I need to start my own, and I have! I feel like that is a lost art, the home cookbook.. Does your family have a little notebook that's been passed down?  I know I have some from my Gramma Wood somewhere in my paperwork that contain a few gems, I should dig those out soon I think.
I'm gonna break from that train of thought and head into a local Costco sale.
Natrel Salted/Unsalted Butter is on sale for $1.00 off, so I grabbed a few of those babies. Butter is never on sale so if you can, grab it and stock up!!!
I'm going to leave you with that, as you can see I've been busy today with kimchi (which is very time consuming) but I also need to get ready to start my work week tomorrow sooooo… time to think about sleep???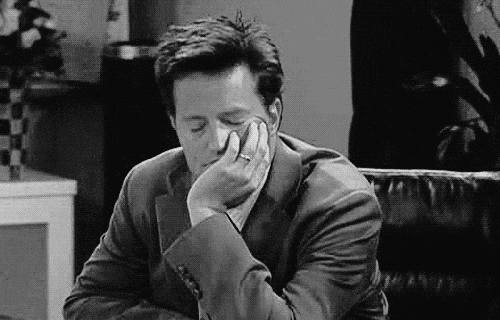 Basically whats happening here right now…
Time for that… but on a pillow I think.
Good night, and happy shopping.
Please note:
The price at your local Costco takes precedent (or precedence) over the prices listed on this blog.
Costco liquidation/Manager's Special items (ending in .97) vary from store to store.
An asterisk (*) on the price tag means the item is not being re-ordered.
If there is something you really want, ***double check the expiry date*** as some Costco sales items do end mid-week.
***This is a fan run, independent page with no affiliation or endorsement by Costco Wholesale***
The food brands available can differ from region to region. Pictures are taken at a store in Ontario. Sale items should apply to Costco locations in Ontario, Quebec, New Brunswick, Newfoundland & Nova Scotia, if the item is in stock at your store. There will likely be a few deals not shown here in your store. If this blog has helped you save money, consider sharing www.cocoeast.ca with your friends and family! If you see deals at your store that aren't on this blog, post them in the comments and help spread the money saving love!