Costco Canada East Secret Sale Items – Aug 13th – Aug 20th – Ontario, Quebec & Atlantic Canada
I walk the whole store for you every Monday when Costco's Secret Sale items are released for the week, then post them here and on our facebook page.
NEVER MISS A POST! Join the Costco East Facebook group to get updated whenever I make a new post! https://www.facebook.com/costcoeast/.
Subscribe to website updates via email and you'll get a confirmation email from "FeedBurner Email Subscriptions". Click the link within it to activate your subscription and you'll be notified by email whenever I post (1 or 2 times weekly). Check your spam filter or contact me if you have questions or do not receive a confirmation email.
**** TO SKIP AHEAD TO THE SALES CLICK THIS LINK ****
Greeting everyone! I hope everyone's week was good, mine was great but then again how could it not be when I'm greeted by this when I come home???
Such a funny guy, I guess he's happy to be outside rolling around on the grass while it's still so hot. I guess if I had a fur coat on 24/7 I'd be excited about cooling down any way possible. He could also be happy because Whiskas dry cat food is on sale for 21.99 for the 11 kg and the 12.6 kg bags which is a really good deal, if you have multiple cats and means of storing the rest than you'll likely not need to buy any more until it goes on sale again!… or if you felt generous you could buy a bag and donate it to your local humane society or a local vet.  I only thought about that once I was home and now feel guilty so I'll likely be back to Costco on Thursday afternoon.
It would appear that some more seasonal items have arrived, a small selection of kids Halloween costumes are on the floor now (complimenting the snowsuits) I'm sure more will arrive in the coming weeks but it's still fun to see the Halloween goods appearing (as we know I love Halloween- I've warned you about that) Still kind of hard to imagine the fall approaching with the heat being as it has been, but I will welcome it with open arms. If all this talk of fall and Halloween is giving you a headache guess what? You're in luck because the Advil 280 pack is on sale for $4.00 off @ 15.99… not too shabby!
Pearl organic Safflower oil is on sale for $2.00 off at $5.99 for 1 litre, which is pretty cheap for a cooking oil and evidently is slightly better for you than Canola oil. It contains more beneficial fats and has a higher smoke point which means when you cook with it you're less likely to burn it destroying the good fats and creating free-radicals that are bad for you… No one wants a radical to be free, keep them locked up. (stupid joke) Anyhow I was reading some good info on it here- check it out here (https://www.healthline.com/health/safflower-oil-healthy-cooking-oil#benefits) if you feel like some extra reading material. We have discussed several times around our house the need to use healthier and better quality oils in our cooking and salad dressings, so I always enjoy doing some extra research when it comes to that. I mean everything in moderation, no need to throw away the canola oil, but having a variety of oils for different uses ain't a bad idea… Plus who doesn't love some simple pasta with lots of Extra Virgin Olive Oil in it??? a few fried onions, some chopped local garlic and little cherry tomatoes, maybe a few capers and green olives for some salty bite? Add some crushed chilies on top with some freshly grated Parmesan or a few chunks of feta?…mmmmm Delightful!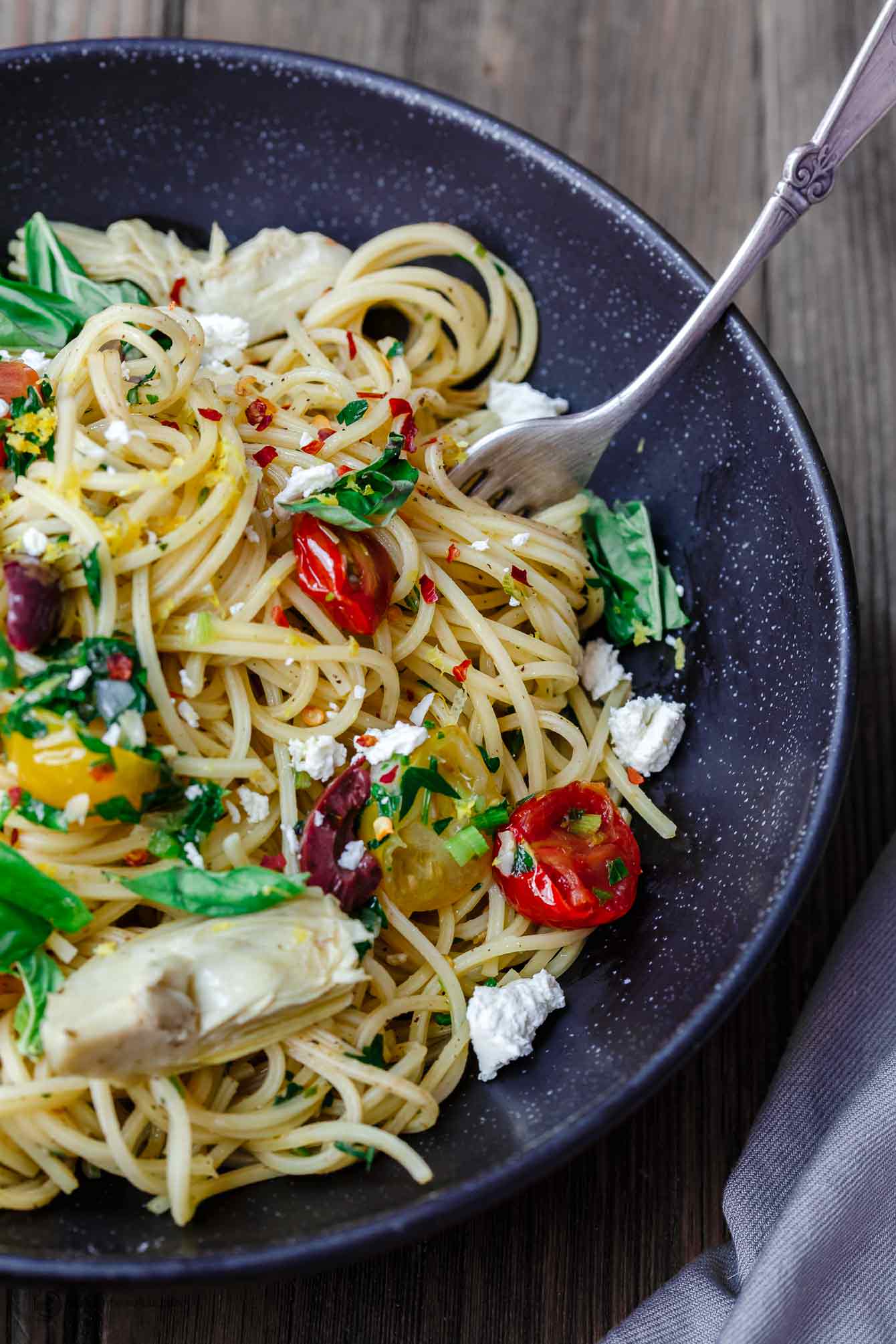 I kinda want that now except we've kinda already decided on Veggie burgers and roasted mini potatoes with salad. (The Dr.Praegers kind from Costco naturally, we just ran out a few days ago so I restocked us today)… Plus we just had that a few days ago so ya know, variety is good.
I picked up some of those praeventia cookies today as well since they were on sale for $7.79, figured I'd give them a try as I walk by them every week and think "how can these cookies be healthy for you and not taste like a chunk of cardboard???" well so far I'm impressed. I mean I only had 1 little package on the drive home, though I probably would've eaten a few more handfuls if they were within arms reach (I strategically placed them well out of arms reach to avoid that situation) Maybe I'll do a write up on them a little later in the week if I get around to it. The bottom line here is that 1 package tasted good so I'll try another and see if it's as good or I was just needing food at that moment.
Kirkland brand men's dress shirts are on clearance this week, 6.97 for a dress shirt… That is less expensive than a used dress shirt… And the colors aren't bad either!
There's also a bunch of fall/winter jackets on the floor now too, not on sale but not bad prices either, and while they probably won't be your main winter coat  (depending on where you live and how crazy your winters are… usually we don't get much below -25 and usually not for extended periods of time) they seem like they would be good transitional jackets/vests. I'll try and get more pictures of them as they appear on the floor and obviously when or if they go on sale.
Those google home assistant things are still on sale (and I actually got the prices on them this week, what do you know!) …I don't know about those things… Much like I don't know about Siri or Cortana ( the P.C. and Apple assistants) I mean I guess it's kinda cool in the sense that you would feel like Jean Luc Pickard in Star Trek asking the Computer what time it is, or what the weather is, or to read you a recipe, but after I heard about the ones that just randomly started laughing unprompted….Nope! Maybe once they work out all the kinks and I can link it to a coffee machine so I can say "Computah, Coffee" (or Earl Grey tea in Capt. Pickard's case)
But I certainly don't want my weird little computer assistant to start creepily laughing at me, or randomly recording or streaming something…Nope, nope, nope. (but hey that's just me)
Oh right, I almost forgot, Lodge Cast Iron cookware… (yes I love it) there is a 5 piece set at Costco for 114.99, 2 skillets 1 griddle and a dutch oven… That's a great deal, and for cookware that will last longer than you will (if cared for properly) it's well worth it provided you have the space to store them, which I don't… I still have yet to organize the pots and pans we have, so until that happens- no more room.
O.K. I think I've gone on long enough here, get yourself on to the sales and enjoy! I'm going to get some potatoes prepped for roasting with some onions and garlic in my cast iron skillet.
As always thank you for reading, thank you for your support and have a great week! I'll be seeing you soon, who knows you may be walking by me one of these days while I'm shopping.
Cheers!
Please note:
The price at your local Costco takes precedent over the prices listed on this blog.
Costco liquidation/Manager's Special items (ending in .97) vary from store to store.
An asterisk (*) on the price tag means the item is not being re-ordered.
If there is something you really want, ***double check the expiry date*** as some Costco sales items do end mid-week.
The food brands available can differ from region to region. Pictures are taken at a store in Ontario. Sale items should apply to Costco locations in Ontario, Quebec, New Brunswick, Newfoundland & Nova Scotia, if the item is in stock at your store. There will likely be a few deals not shown here in your store. If this blog has helped you save money, consider sharing www.cocoeast.ca with your friends and family! If you see deals at your store that aren't on this blog, post them in the comments and help spread the money saving love!