Costco Canada East July 5th Update
I walk the whole store for you every Monday when Costco Secret Sale items are released for the week, then post them here and on our Facebook page.
NEVER MISS A POST! Join the Costco East Facebook group to get updated whenever I make a new post! https://www.facebook.com/costcoeast/.
ALSO you can come and see my Instagram feed with Pics of my weekly Costco shopping trips, Dexter and Ewok being lazy cats and pictures of things that I have cooked with anything I've purchased at Costco. You can find that here! https://www.instagram.com/costco_east_fan_blog/
Subscribe to website updates via email and you'll get a confirmation email from "FeedBurner Email Subscriptions". Click the link within it to activate your subscription and you'll be notified by email whenever I post (1 or 2 times weekly). Check your spam filter or contact me if you have questions or do not receive a confirmation email.
Hello and happy Friday everyone!
I hope everybody has had a great week, maybe some time to recover from the weekend? I've had some, but not too much yet as the week has been filled with work; but that's OK as it's a reprieve from the insane heat and humidity we've gotten these last few days.
So I had someone tell me that Kirkland Signature Infant formula was on sale mid-week and only on until Sunday, I figured that as I had the afternoon off and didn't work 'till 4pm I'd have time to swing by my Costco and enjoy some of that sweet A.C. they have pumping in that warehouse and see what I could see… Turns out, they were right!

Great deal, but a short one; so try and make it out quick if you need these products as I don't remember when they were on sale last.
I popped over to the meat dept. to see what was happening over there and there were a few sales that caught my eye…
I mean it's summertime, who doesn't want a burger on the grill? I'm also regretting not buying that Quinoa salad 'cause it looked pretty good… Only problem is my partner has a gluten intolerance and that salad had wheat in it so I'd be flying solo on that salad.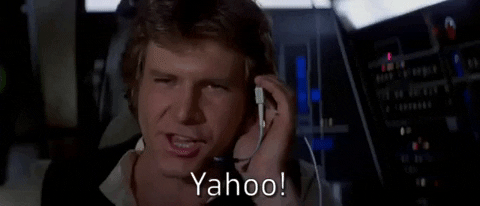 Ya I don't know Han… I don't think Quinoa salad is that much fun, I mean I'm sure it could be… Maybe I just haven't had the right salads???
…Anyways, got a little off topic there.
I also wanted to say CONGRATULATIONS to all the winners of the L'Oreal Extraordinary oils shampoo & conditioner facebook contest!
Cynthia 'Johnston' McGowan
Treena French
Jen Arbuckle
Heather Brant
Diane Da Silva
Congratulations to you, and thank you for everyone who took the time to enter!
Ok, I'm cutting it close here; I need to get ready for work!
I hope you all have a great weekend and for those of you in Southeastern Ontario enjoy the sweltering heat… Bleh, so much humidity!
Adios Amigos!
Please note:
The price at your local Costco takes precedent (or precedence) over the prices listed on this blog.
Costco liquidation/Manager's Special items (ending in .97) vary from store to store.
An asterisk (*) on the price tag means the item is not being re-ordered.
If there is something you really want, ***double check the expiry date*** as some Costco sales items do end mid-week.
***This is a fan run, independent page with no affiliation or endorsement by Costco Wholesale***
The food brands available can differ from region to region. Pictures are taken at a store in Ontario. Sale items should apply to Costco locations in Ontario, Quebec, New Brunswick, Newfoundland & Nova Scotia, if the item is in stock at your store. There will likely be a few deals not shown here in your store. If this blog has helped you save money, consider sharing www.cocoeast.ca with your friends and family! If you see deals at your store that aren't on this blog, post them in the comments and help spread the money saving love!