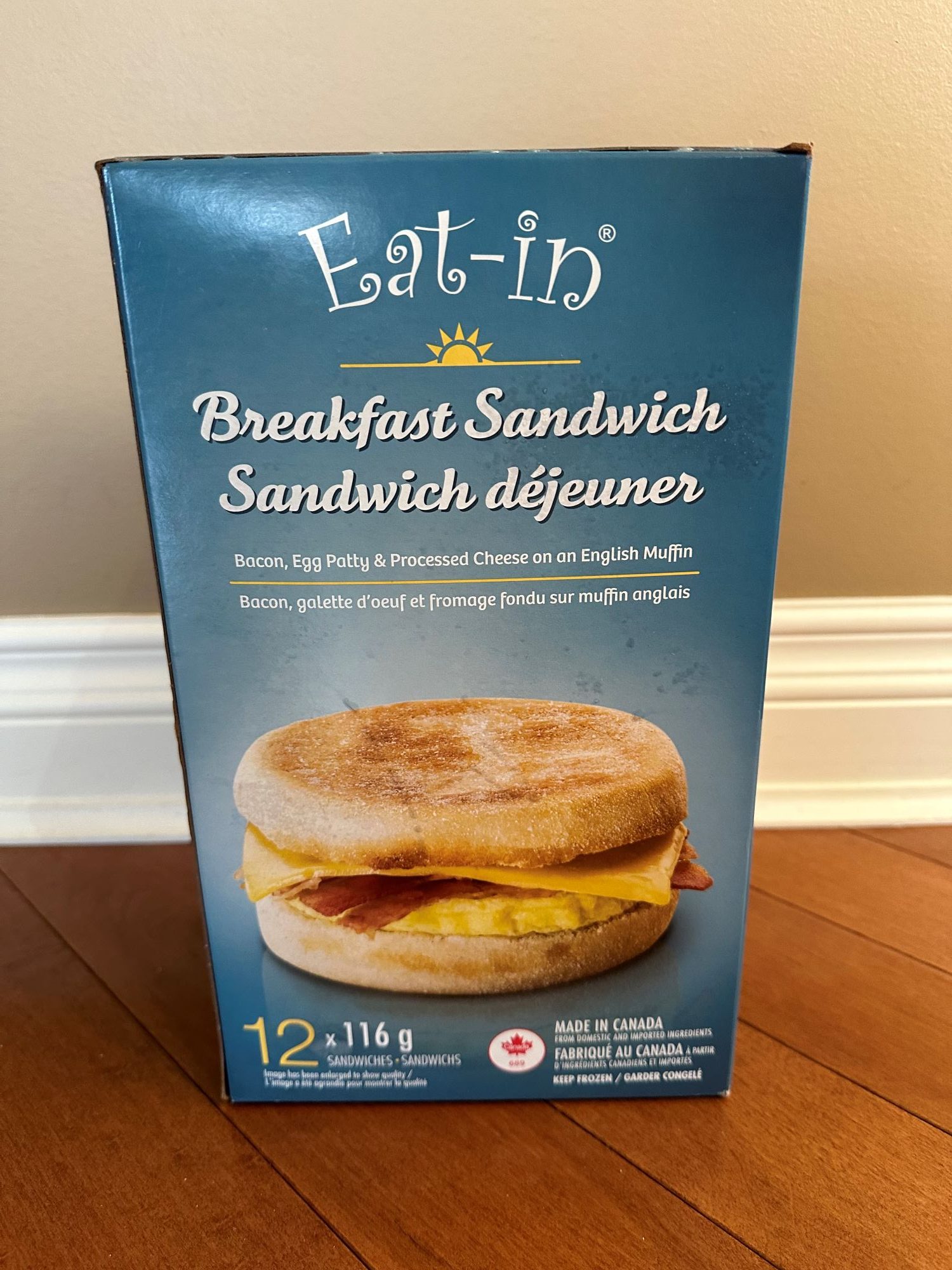 If you like my reviews for Costco food products, the best thing that you can follow me on Instagram or Facebook and tell your friends about my blog Costcuisine, where I review new Costco food products each week! You can also check out my YouTube channel, where I do video reviews!
On my last Costco trip I saw these Eat In Breakfast Sandwiches and they looked tasty and convenient so I wanted to give them a try!
The box has 12 breakfast sandwiches in it and I paid $21.89 for the box, which isn't cheap. You're for sure paying for the convenience and the fact these have a similar taste to fast food breakfast.
The breakfast sandwiches need to be kept frozen and the best before date is eight months from when I purchased them. The sandwiches are microwaveable and done in just a minute and thirty seconds in the microwave. Each sandwich is individually packaged so they're easy to pack in your lunch or work bag.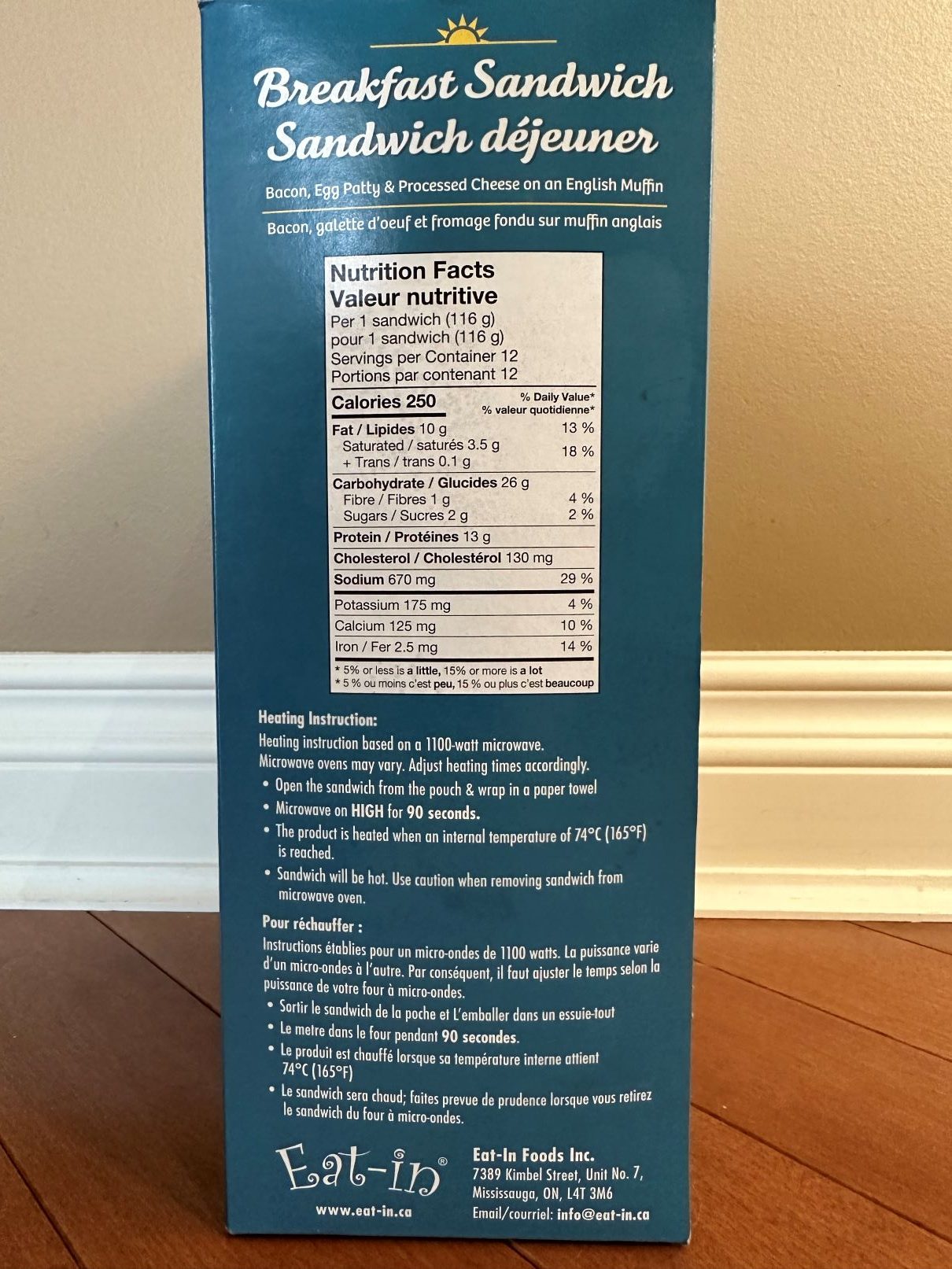 One breakfast sandwich has 250 calories, 10 grams of fat, 26 grams of carbohydrates, one gram of fibre, two grams of sugar, 13 grams of protein and 670 milligrams of sodium. That's a lot of sodium and you can definitely taste the salt.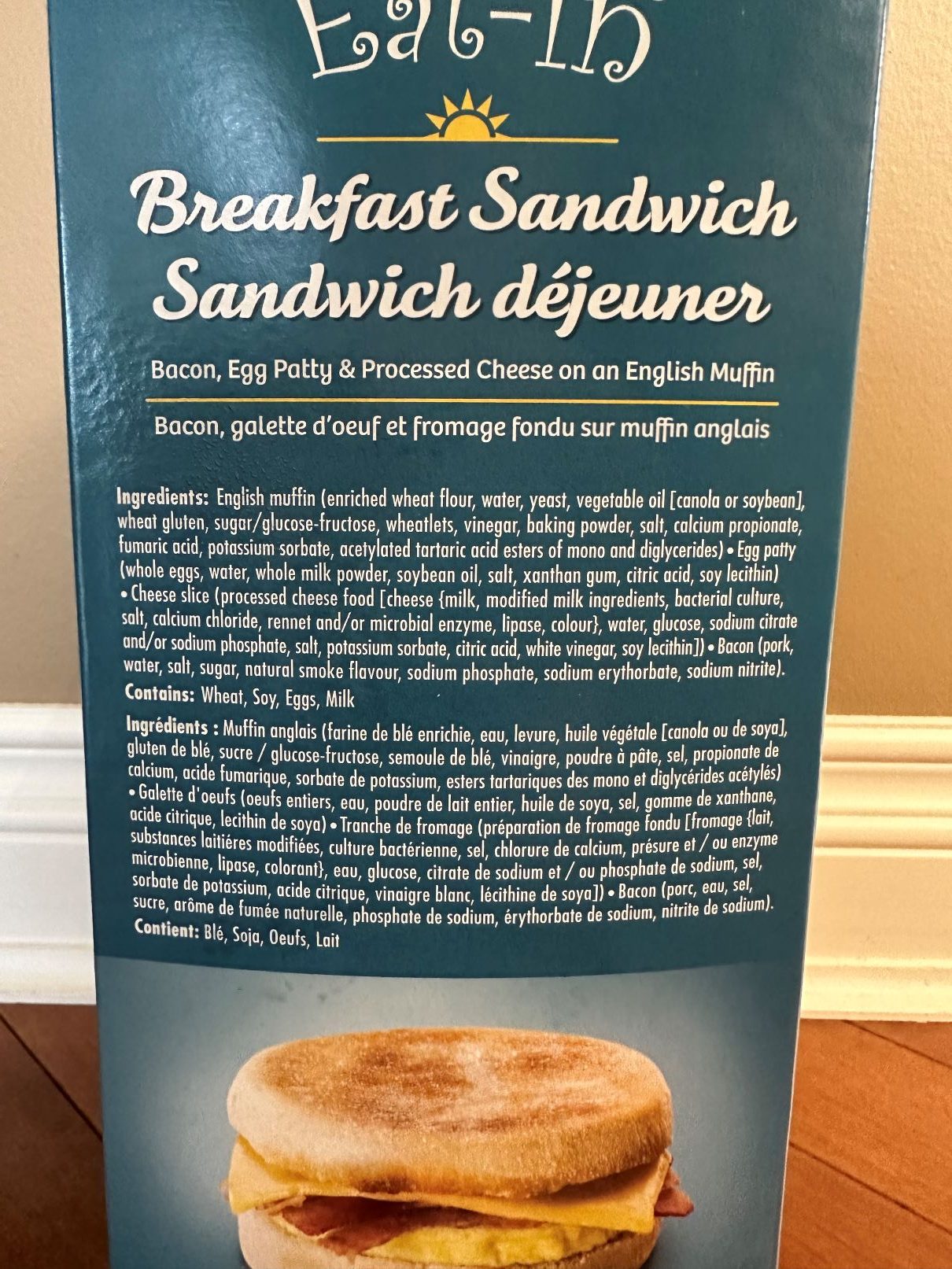 The ingredients list has pretty much what I expected to see. Lots of unhealthy ingredients like processed cheese, canola oil, soybean oil and others. The sandwiches contain wheat, eggs, milk and soy.
At first bite I thought these taste identical to an Egg McMuffin, the bacon tastes more like ham to me than bacon but it's very similar to the bacon you get from fast food restaurants. The cheese tastes super processed just like the cheese on an Egg McMuffin and the egg patty is similar too. One thing I don't like is how chewy the English muffin is. This is what differs from the fast food version, the English muffin is super chewy and tough which I don't like. Overall these are definitely yummy and processed tasting but they're not the healthiest breakfast so I see them as more of a treat.
Cost: 5/10
Convenience: 10/10
Nutrition: 1/10
Taste: 7.5/10