***PRODUCT ADVISORY NOTICE***
Costco Irish Rover Dog Advent Calendar 2021
*

*
*
*
Hello and happy Sunday to you all!
As I'm sure most of you have seen, and read at various site the Costco Irish Rover Advent Calendar for 2021 (item #2462182) has been placed on product advisory, which is basically a recall. This means that you are advised to stop using the product, and return it to Costco for a full refund.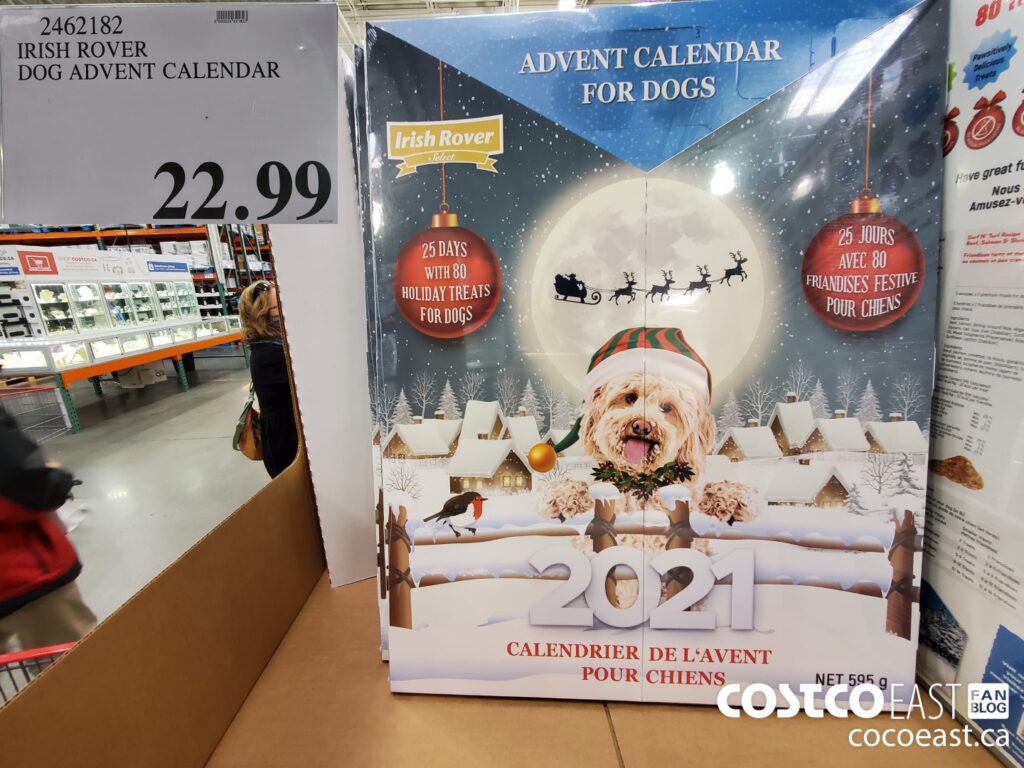 From what I've read there is a bit of confusion regarding this one. It's not listed on the Costco.ca website as a "recall" but when I called this evening to check on that item number the employee knew exactly what I was calling about and told me that, yes it was being recalled. So, if you have one of these, bring it back, don't give your Doggie the Dec 12th treat & get you money back.
Costco has been using the term "Product Advisory" which is why this information has not been posted on the Costco Recall and Product Notices page.
It looks like this afternoon, they confirmed the recall on Facebook through the following post: https://www.facebook.com/CostcoCanada/posts/4605597489518680

Be careful and take care of your doggies folks!
I think it's important to remember that we're not out of the corona virus weeds yet, and each province has their own Health recommendations based on the provinces individual risk assessment and I would recommend that you follow the recommendations for your specific province. Information can be found at the following websites.
Newfoundland COVID-19 information
New Brunswick COVID-19 information
Nova Scotia COVID-19 information
Go here for the latest Costco Coronavirus updates: https://www.costco.ca/coronavirus-response.html
So there you go, a little reading material for you.
Be kind, be safe and stay healthy!
Please note:
The price at your local Costco takes precedent (or precedence) over the prices listed on this blog.
Costco liquidation/Manager's Special items (ending in .97) vary from store to store.
An asterisk (*) on the price tag means the item is not being re-ordered.
If there is something you really want, ***double check the expiry date*** as some Costco sales items do end mid-week.
***This is a fan run, independent page with no affiliation or endorsement by Costco Wholesale***