Welcome to the Costco Weekend Sales Update where I'll keep you in the loop on all the awesome sales Costco releases for the Weekend! I'll post them here and on our Facebook page for you to enjoy.
*
*
*
If you'd like to skip ahead to the comments section, click here!
*
Jan in Waterdown, you were the only one to "name that Marx Brothers movie and provide a quote" (though admitting cheating) but I gotta say the "sanity clause" quote is one of my favorites, as is that entire contract reading/tearing apart scene… So thank you for putting that one out there!
It's been a busy/chaotic week, and Costco was just as busy/chaotic today. (As I'm sure it will continue to be for the next few weeks.) So make sure you bring your patience with you, try to give people their space and don't reach in over their shoulders to grab a piece of cheese… The cheese ain't going nowhere folks, just wait a minute.
What will be going somewhere though is the Kenneth Cole Boot show, so if you see something you like there make sure you grab 'em while you can.
*
Certainly nice looking boots, I could see myself in a few of those… Though maybe not winter boots.
Here's a few sales to check out folks.
Christie Brown arrowroot biscuits 1.4kg -$2.20 @ $8.69
Listerine pocket paks 15 packs of 24 -$4.00 @ $15.99
Olay Peptide24 collagen cream 2 x 50ml -$10.00 @ $44.99
Olivia Butterfly Shrimp 500g -$3.00 @ $9.99
Wetskins jacket ladies S-XXL -$20.00 @ $39.99
Turtle beach recon 200 headset black -$20.00 @ $49.99
*
As you continue to scroll down and see all the other sales, and new items you'll see that Costco is certainly stocked and ready for the Christmas shoppers
You'll find the Bose Soundlink mini II is on sale for $30.00 off @ $199.99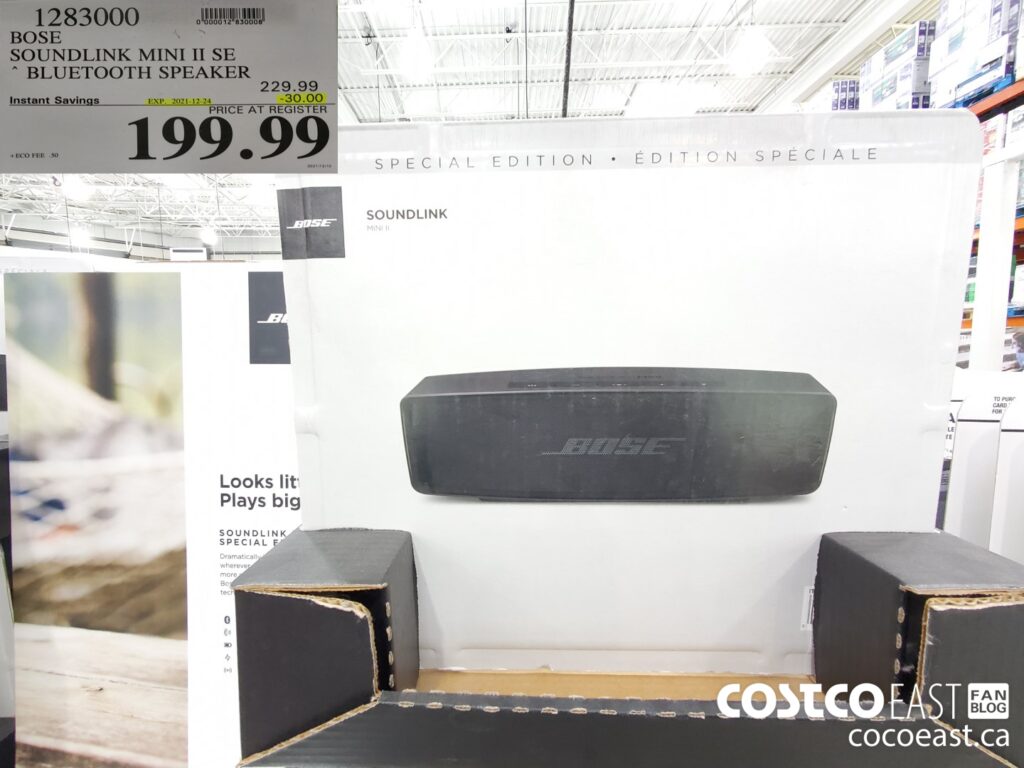 You know I love me a Bose speaker!
The Hot wheels Mario Kart track set ($79.99) looks like fun… Certainly something that would've been on my list!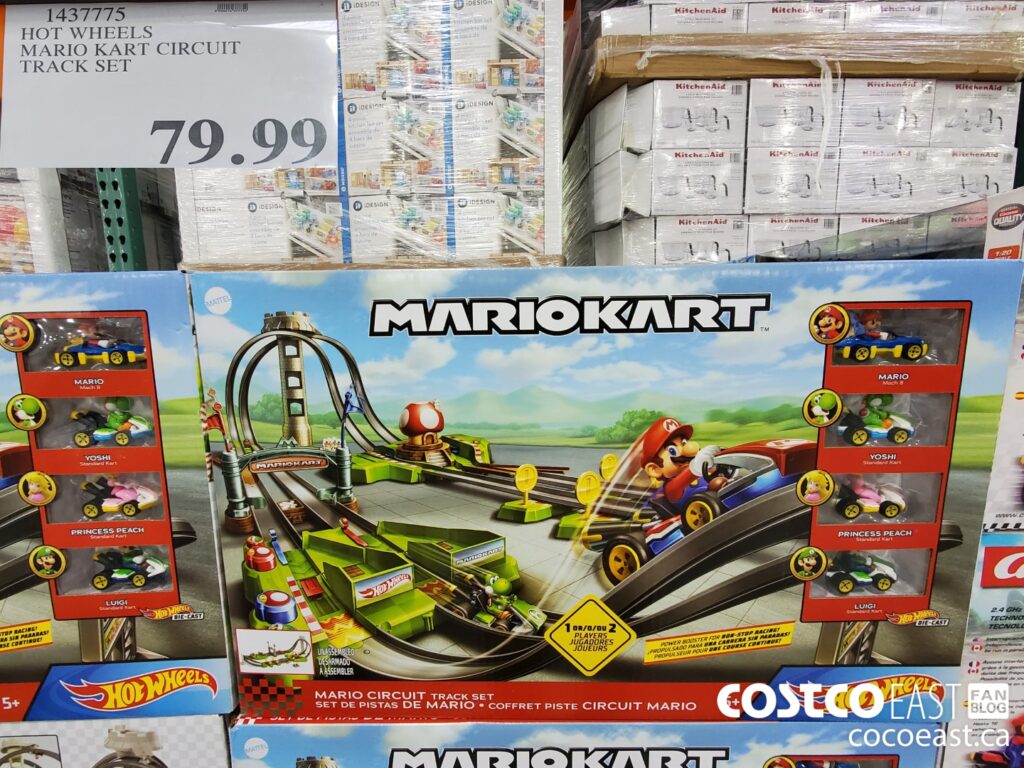 And how about the Power Drive R/C rock climber Bronco?!?!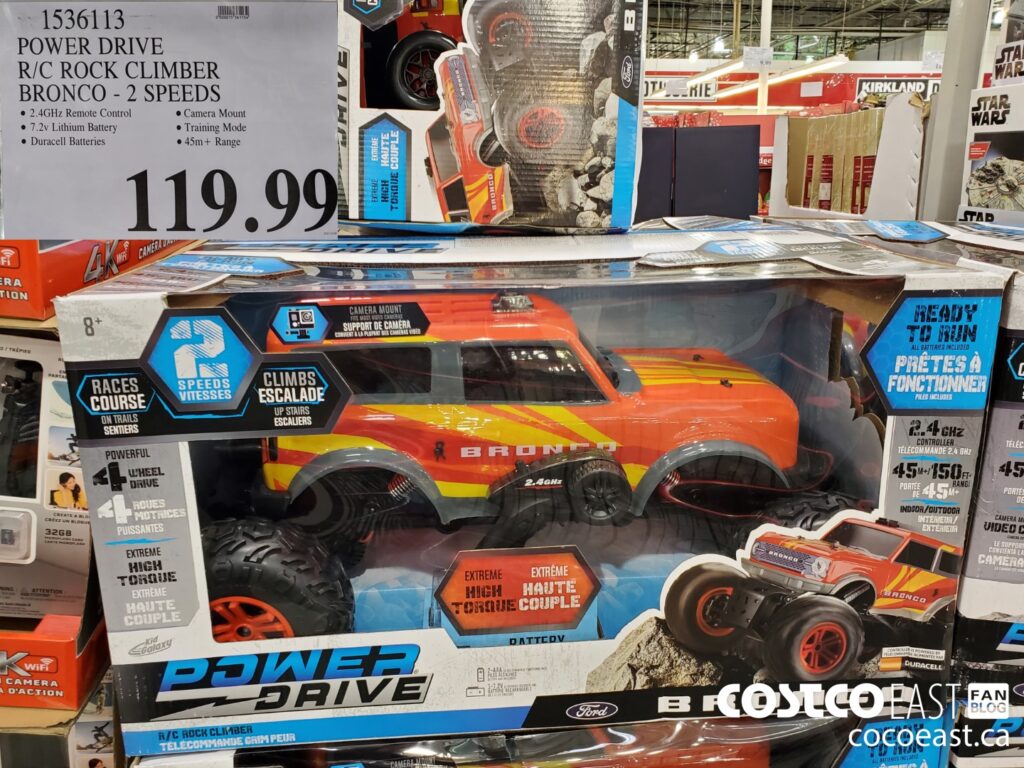 That thing is huge!!! Absolutely would have been on my list as a kid, 100 percent!
You know who's list it isn't on? Grumpy cat Dexter's list.
|I'm pretty sure that would scare the heck outta him and it's probably loud too…He doesn't like loud things…
I'll leave you with that folks. Have a great night/day, stay safe and as always…
"Stay Calm and Costco on!"
*
*
I think it's important to remember that we're not out of the corona virus weeds yet, and each province has their own Health recommendations based on the provinces individual risk assessment and I would recommend that you follow the recommendations for your specific province. Information can be found at the following websites.
Newfoundland COVID-19 information
New Brunswick COVID-19 information
Nova Scotia COVID-19 information
Go here for the latest Costco Coronavirus updates: https://www.costco.ca/coronavirus-response.html
So there you go, a little reading material for you.
Be kind, be safe and stay healthy!
Please note:
The price at your local Costco takes precedent (or precedence) over the prices listed on this blog.
Costco liquidation/Manager's Special items (ending in .97) vary from store to store.
An asterisk (*) on the price tag means the item is not being re-ordered.
If there is something you really want, ***double check the expiry date*** as some Costco sales items do end mid-week.
***This is a fan run, independent page with no affiliation or endorsement by Costco Wholesale***
Costco Weekend Update sales Dec 10th – 12th 2021