I walk the whole store for you every Monday when Costco Sale items and Costco Flyer sales are released for the week, then post them here and on our Facebook page.
*
*
*
If you'd like to skip ahead to the comments section, click here!
Welcome to the Costco Monday Treasure hunt ladies and gentlemen!
It is a remarkable 2 weeks away from Christmas, and Costco has ramped up the sales from 200 last week to 246 (give or take) this week!
Of course with more sales come more and more people, and less and less personal space. Needless to say it took me quite a bit longer to get in and out than usual today, and my patience was tested…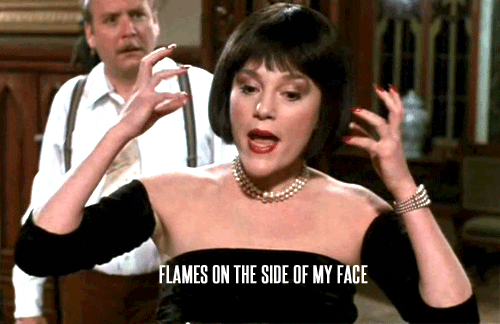 As usual there were some folks who just walk right by me, almost reach right through me as though I were never there, like Mr. Cellophane. (Chicago, anyone???) Of course, I wound up sort of "Costco shopping buddies" with these two walking behind & around them for about 4 aisles before I decided to choose a different path and bid them adieu. After all I had better things to focus on, such as the small sample of the sales below!
Klipsch wireless subwoofer R-125Wi -$50.00 @ $349.99
Sandisk USB drive 3.0 pack of 3 64GB each -$4.00 @ $25.99
Columbia leather wallet -$5.00 @ $14.99
Carole Hochman robe ladies sizes S- XL -$5.00 @ $14.99
Hershey Reese thins 680g -$3.00 @ $9.99
Collier's Welsh cheddar 400g -$2.00 @ $7.99
Pepsi & Diet Pepsi 355ml -$2.70 @ $9.99
Tim Hortons original blend coffee 1.36 kg -$4.00 @ $14.99
Lundberg wild brown rice 1.8kg -$3.50 @ $9.99
Glysomed hand cream 2 x 250ml + 50 ML -$3.00 @ $11.89
This is just a small sample as I said there are about 246-ish sales this week. Some of them do end mid-week though, so please check the expiration dates carefully folks!
Among the deals this week Gylsomed hand cream is on sale for $3.00 off @ $11.89 for the 2 x 250ml + 50ml pack.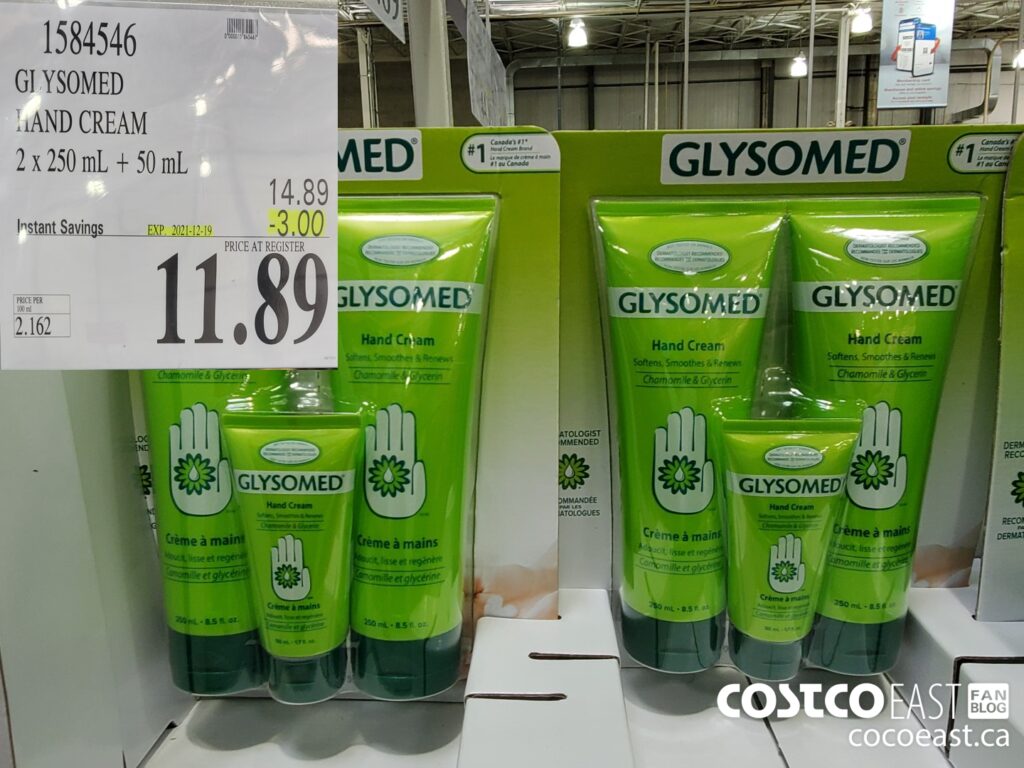 I don't know about you, but around this time of year my hands turn into dried up, itchy uncomfortable appendages. So having a good moisturizer is imperative… Add in all the sanitizing that needs to be done these days, plus the added wear and tear at the restaurant, well I think you get the idea.
Speaking of the restaurant I work in, you can purchase 2 x $50.00 Gift cards to the Black Dog Hospitality group on sale right now for $69.99.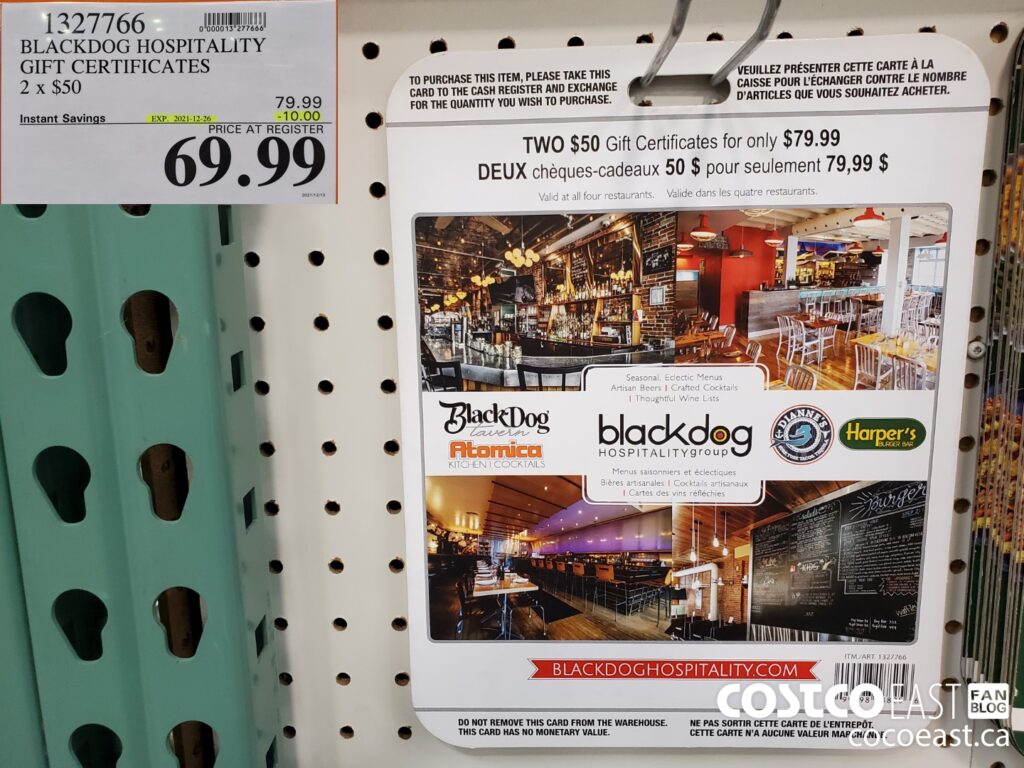 I do indeed work at one of these restaurants folks, (Top right) and I think it's pretty awesome that my local warehouse supports local business. I'm sure your local warehouses also have some gift cards available for smaller businesses as well, and I'd love to have you comment with which ones they are so we can all help support them!
I've gotta ask folks, what is the Cricut Maker?
It's on sale for $50.00 off @ $349.99, which is awesome but perhaps some of you would like to shed some light on it for me and everyone else please!
I do know what a Sub-woofer is and I'm pretty sure the Klipsch R-12Wsi wireless sub-woofer delivers the woofs!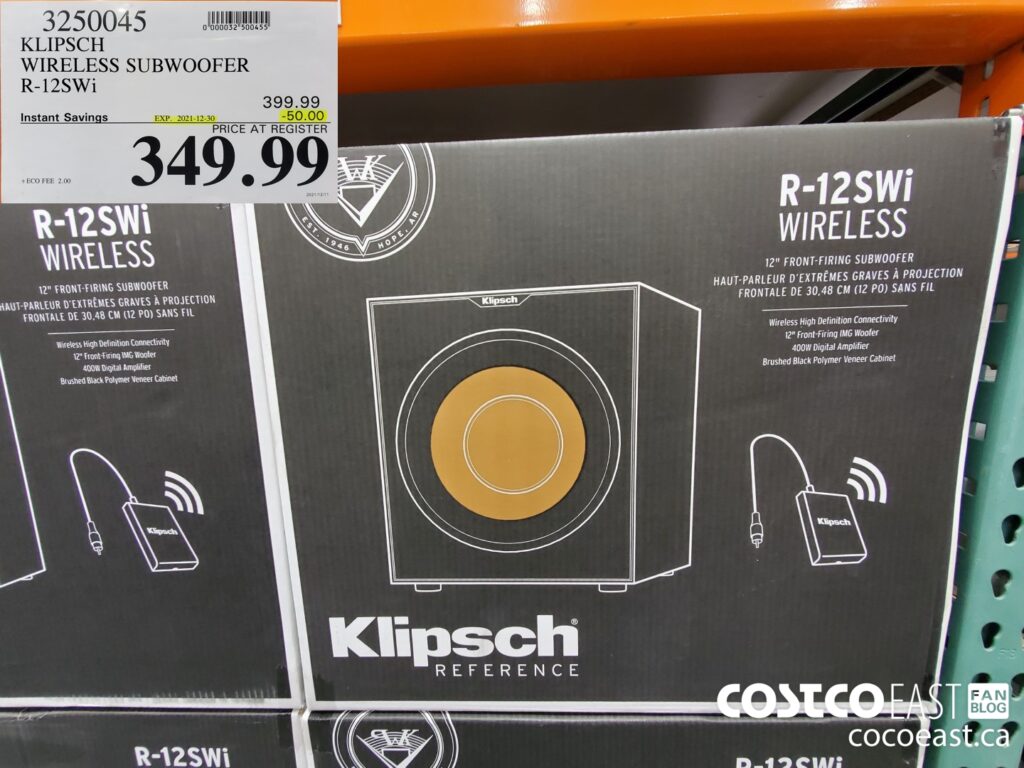 And at $50.00 off, you're saving a few woofs ya know? Now I've messed up the whole measurement of woofs by referring to 2 different things as woofs… Too many woofs I guess?!
I'm all woofed out I think… So I'll let the Dogs out, 'er I mean the sales out…Isn't that how it goes?
"Who let the sales out? Deal, Deal, deal deal!" In an alternate universe that song exists folks, you know it does.
Ok, it's time for me to go. Enjoy, and I'll see you all soon Stay safe!
P.S. Jan in Waterdown I hope you grabbed some of those Marx Bros. movies and enjoyed them! I'd be hard pressed to pick a favorite, though Duck soup, Night at the Opera and Day at the races would be the top 3 in no particular order!
I think it's important to remember that we're not out of the corona virus weeds yet, and each province has their own Health recommendations based on the provinces individual risk assessment and I would recommend that you follow the recommendations for your specific province. Information can be found at the following websites.
Newfoundland COVID-19 information
New Brunswick COVID-19 information
Nova Scotia COVID-19 information
Go here for the latest Costco Coronavirus updates: https://www.costco.ca/coronavirus-response.html
So there you go, a little reading material for you.
Be kind, be safe and stay healthy!
Please note:
The price at your local Costco takes precedent (or precedence) over the prices listed on this blog.
Costco liquidation/Manager's Special items (ending in .97) vary from store to store.
An asterisk (*) on the price tag means the item is not being re-ordered.
If there is something you really want, ***double check the expiry date*** as some Costco sales items do end mid-week.
***This is a fan run, independent page with no affiliation or endorsement by Costco Wholesale***
Costco Flyer Sales Dec 6th 2021 – Jan 2nd 2022
Costco Treasure hunt sales Dec 13th – 20th 2021 2021