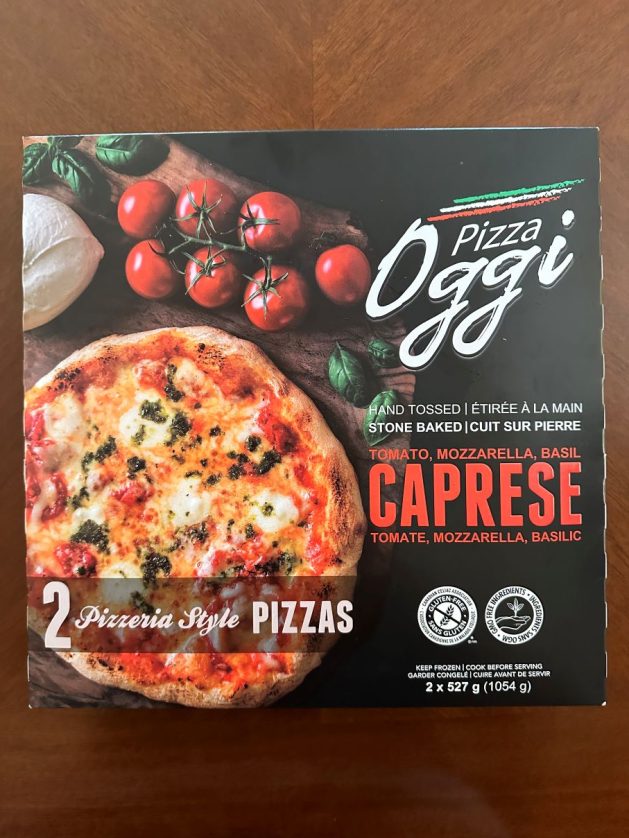 If you like my reviews for Costco food products, the best thing is that you can follow me on Instagram or Facebook and tell your friends about my blog Costcuisine, where I review new Costco food products each week! You can also check out my YouTube channel, where I do video reviews!
I needed a quick dinner the last time I was at Costco so I picked up this Oggi Caprese Frozen Pizza.
The box comes with two frozen pizzas and I paid $14.99 Canadian for the two pizzas, which isn't cheap for frozen pizza in my opinion!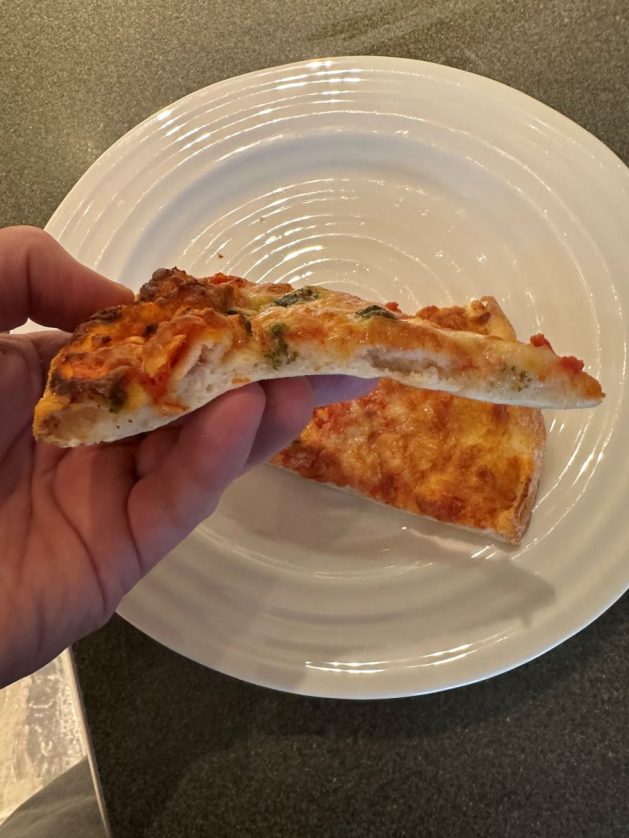 The pizza needs to be kept frozen and it's done in the oven in just 18 to 20 minutes. This pizza can be jazzed up with a few additional ingredients or consumed as is! It's gluten-free so if you have a gluten-free family member or friend this is a safe option to serve them.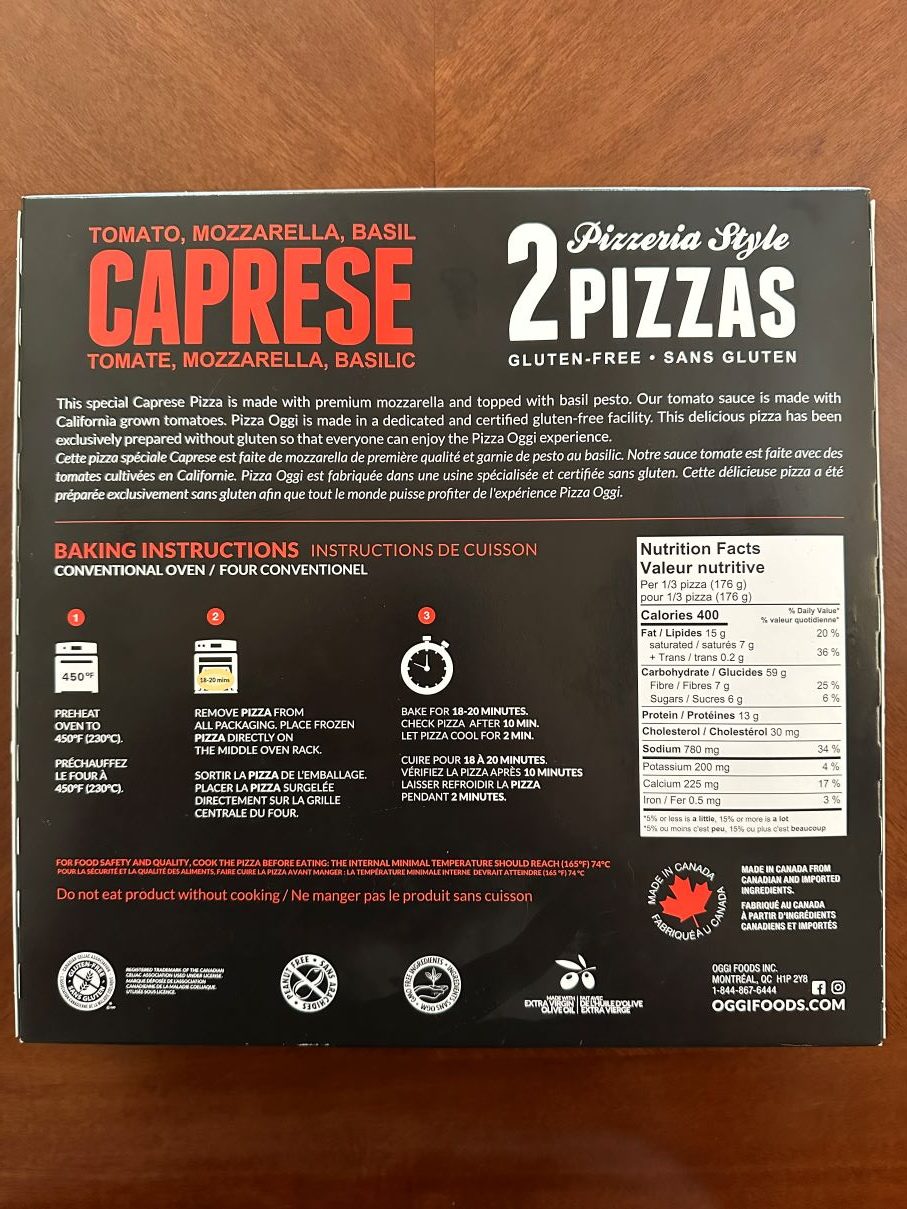 1/3 of the pizza has 400 calories, 15 grams of fat, 59 grams of carbohydrates, seven grams of fiber, six grams of sugar, 13 grams of protein and 780 milligrams of sodium. A third of the pizza may seem like a lot but it's really not a ton. I don't ever expect pizza to be low in calories, fat, sodium or carbohydrates so I'm not at all surprised by the nutrition facts. I like that the pizza is made with extra virgin olive oil!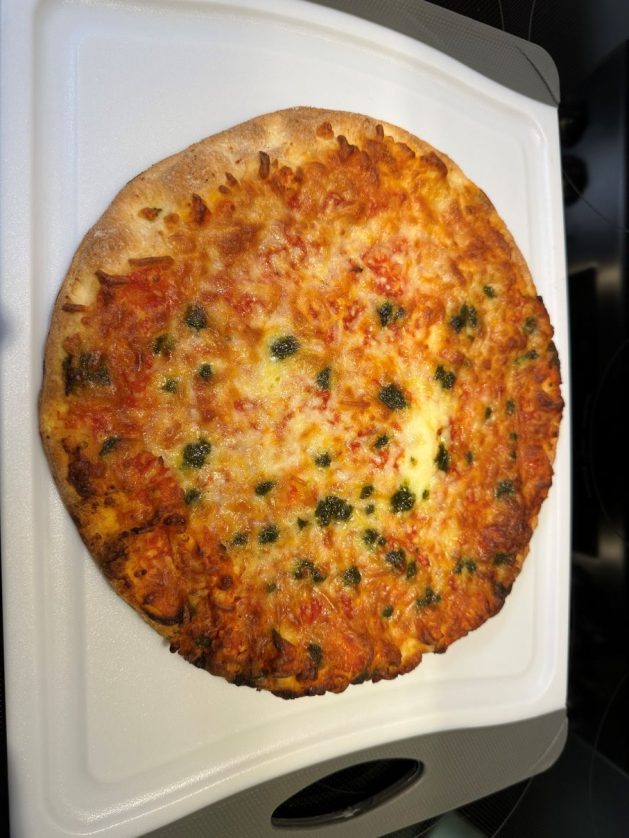 This pizza is tasty. I cooked mine for 20 minutes and it wasn't as crunchy as I would have liked but I still ate it and liked it. I think I'd add additional ingredients next time, there aren't a ton of toppings and the ones that are there are kind of distributed unevenly. This means some bites have lots of flavor and other bites are kind of bland. I like the pesto and bocconcini cheese, I just wish there was more of it. The crust stands out as one of the best parts, it doesn't take gluten-free at all and is really tasty in my opinion.
Cost: 6/10
Convenience: 9/10
Nutrition: 2/10
Taste: 7/10