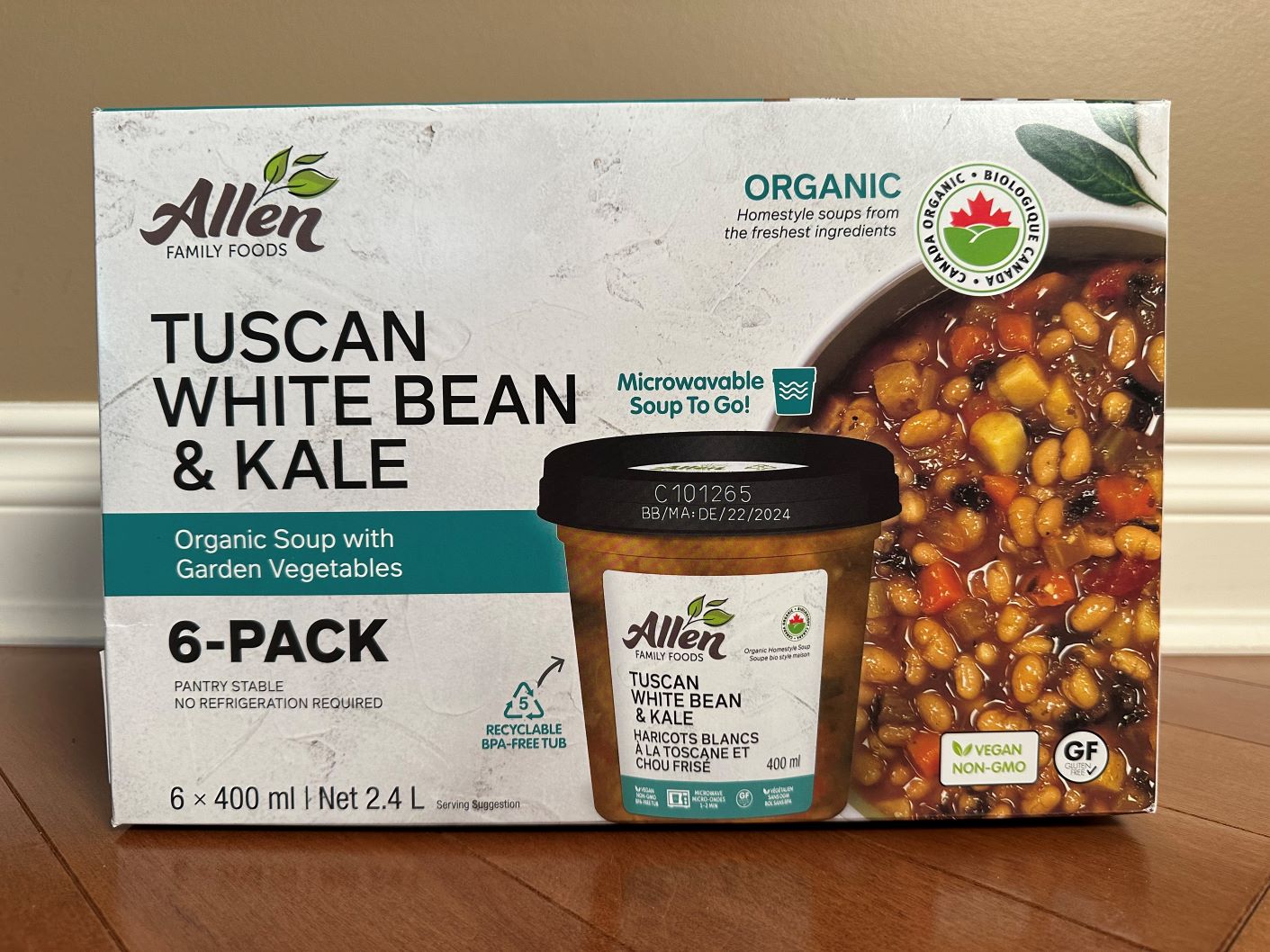 If you like my reviews for Costco food products, the best thing is that you can follow me on Instagram or Facebook and tell your friends about my blog Costcuisine, where I review new Costco food products each week! You can also check out my YouTube channel, where I do video reviews!
It's officially soup season so I bought this organic Allen soup from Costco to try. It looks healthy and convenient so I thought it would make a great lunch.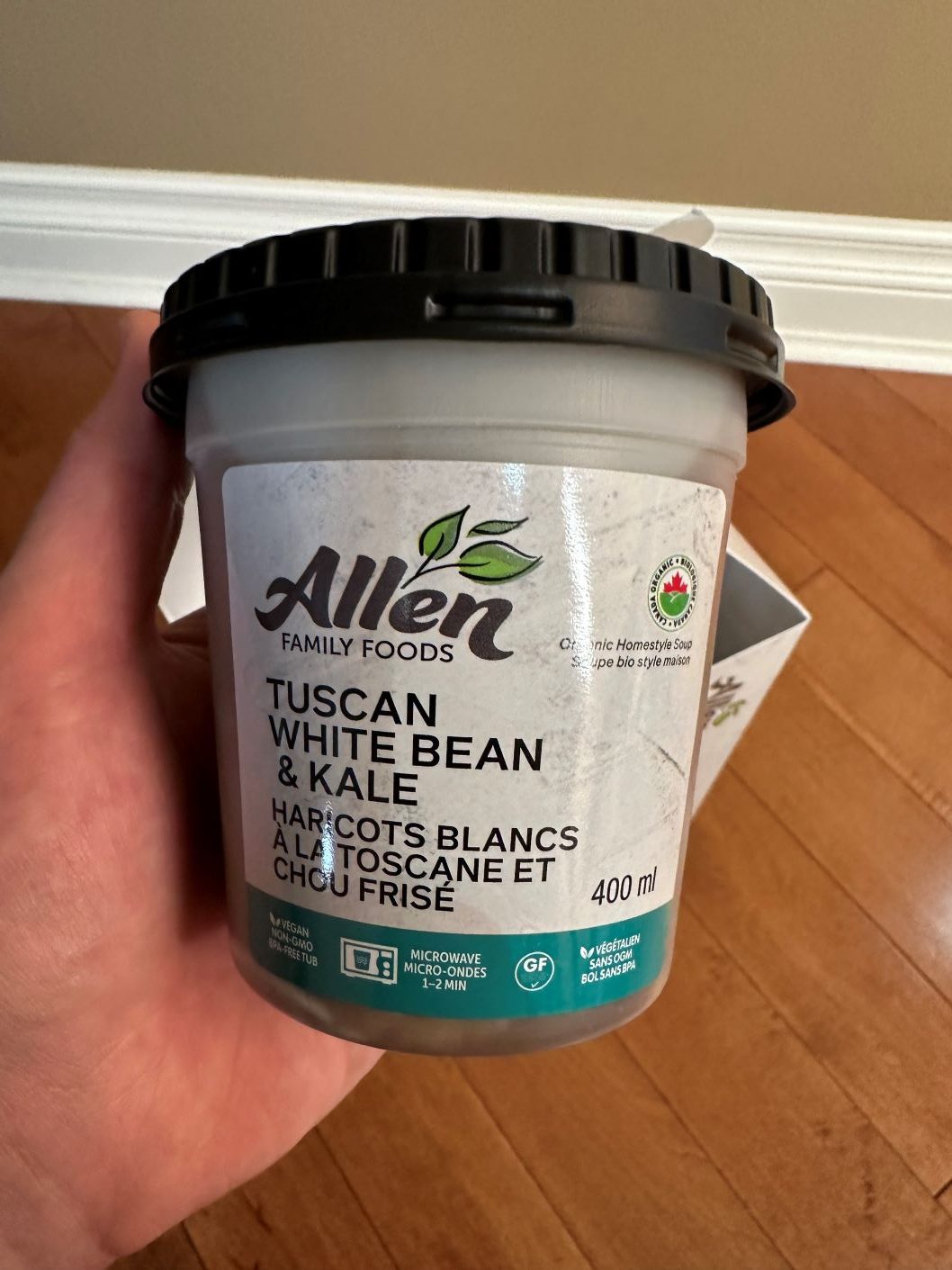 The box comes with six 400 ml plastic containers of soup and I paid $11.99 on sale. That's three dollars off the regular $14.99 price tag. This isn't exactly cheap but nothing is these days.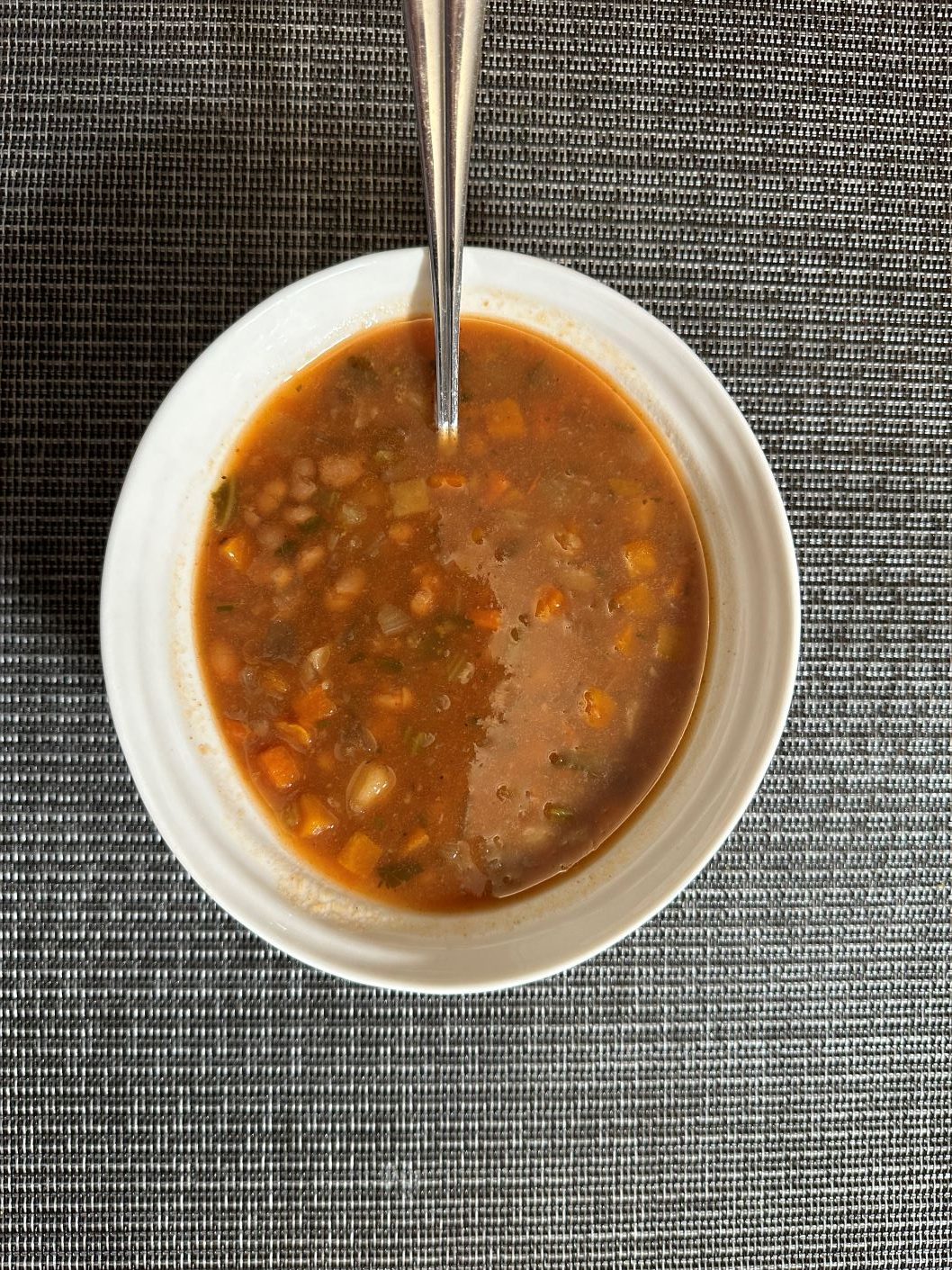 Each soup is packaged in a plastic microwaveable container, sealed with a plastic film lid and then has another lid on top. You can easily pop one of these in your work bag or pack in your kid's lunch for school. If you're not going to eat all the soup in one sitting you can simply pour a bit into a bowl and store the rest in the refrigerator for lunch tomorrow. The best-before date on the soup is almost 14 months from when I purchased it.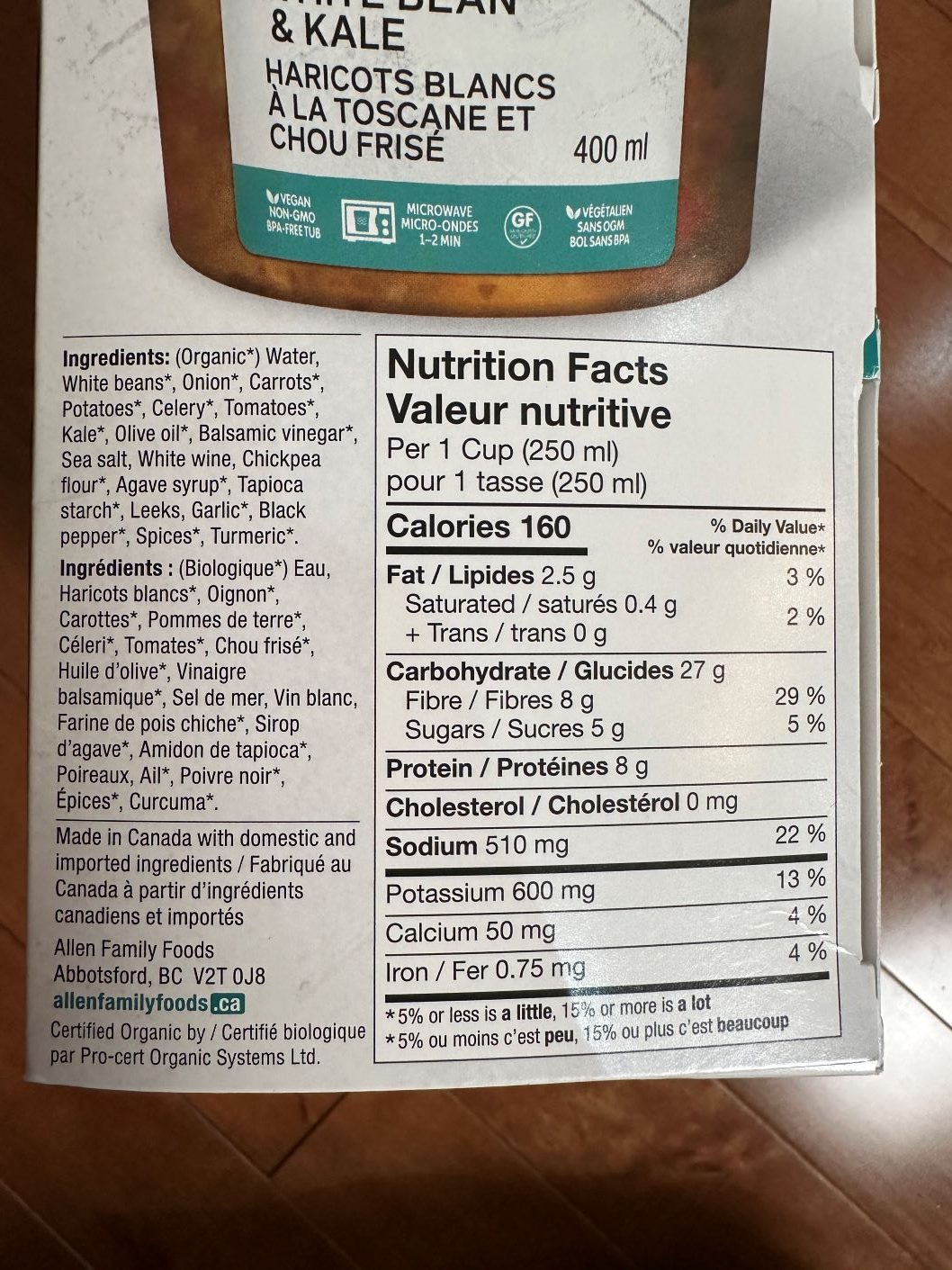 One cup of soup contains 160 calories, two and a half grams of fat, 27 grams of carbohydrates, eight grams of fibre, five grams of sugar, eight grams of protein and 510 milligrams of sodium. Keep in mind that one cup isn't the whole container of soup! There's a ton of fiber in the soup and it's vegan, gluten-free, dairy-free, Non-GMO and full of healthy ingredients.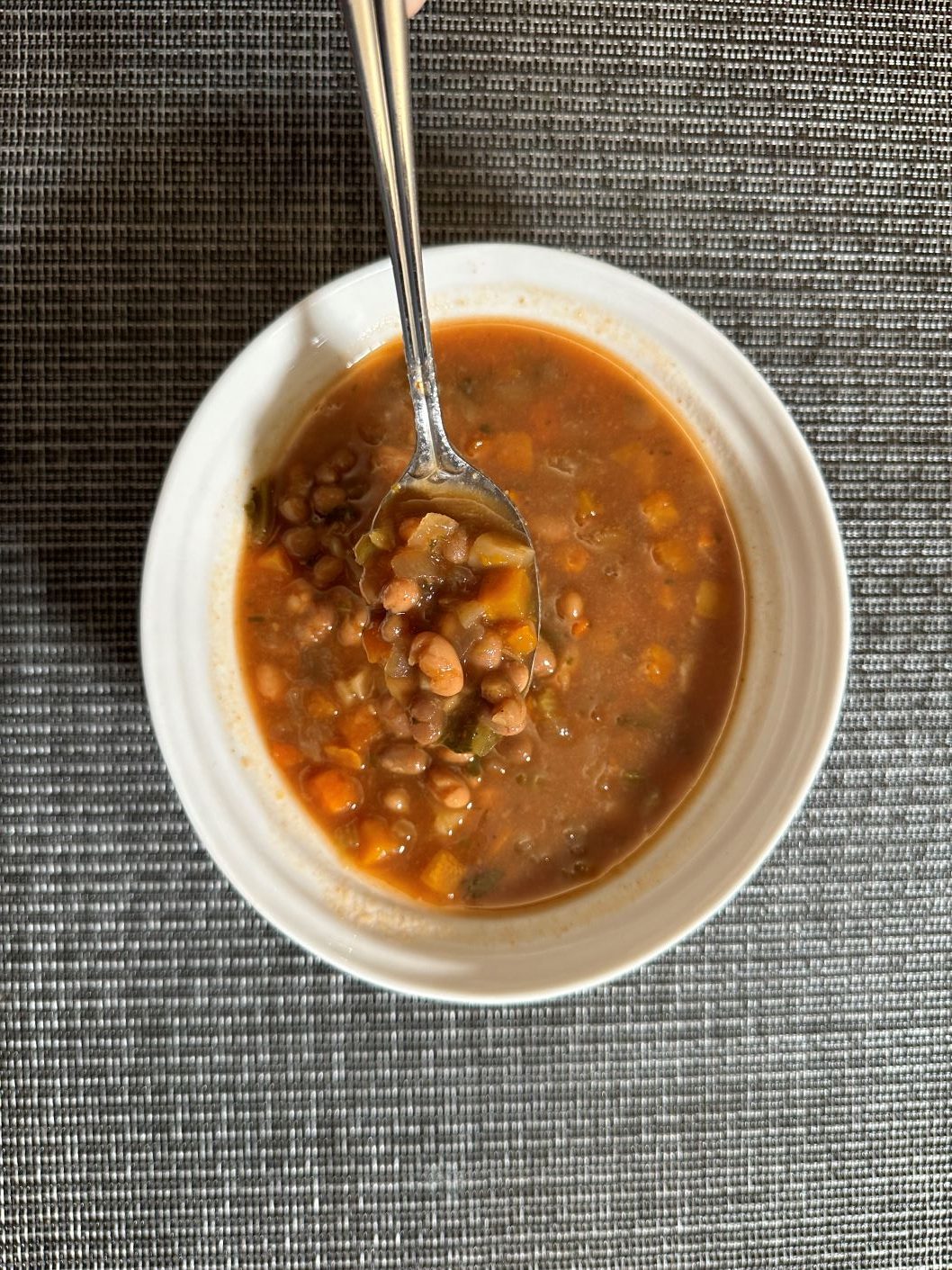 I can't say I like this soup that much it has a weird, sweet taste, I was hoping for less sweet and more savory. It's not very salty and I noticed a bit of a black licorice flavor, which I'm guessing is from one of the spices used. It's definitely a hearty soup, it's absolutely full of beans. I almost felt like I was eating a can of beans! There isn't much kale, only a few small pieces in an entire container. The broth is also quite thick, which can be good if you're looking for a filling soup! Overall it's a very nourishing soup, I just wish it was a bit less sweet.
Cost: 7/10
Convenience: 10/10
Nutrition: 8.5/10
Taste: 6/10