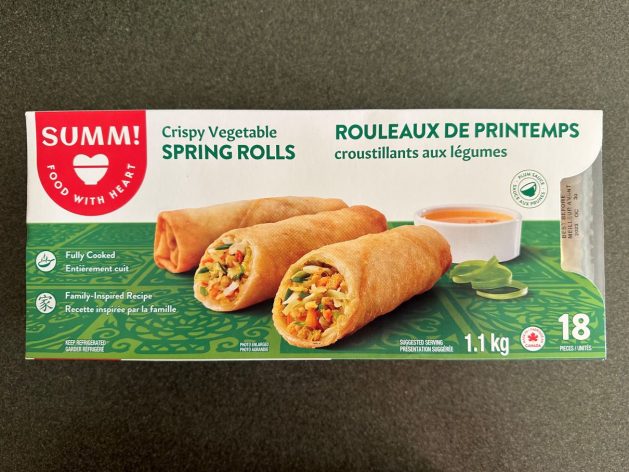 If you like my reviews for Costco food products, the best thing is that you can follow me on Instagram or Facebook and tell your friends about my blog Costcuisine, where I review new Costco food products each week! You can also check out my YouTube channel, where I do video reviews!
We went to Costco on Thursday to pick up a bunch of new bakery items and while we were there I got these Summ! Crispy Vegetable Spring Rolls as a quick appetizer before our dinner.
The box has two packages of 9 spring rolls. Each package of spring rolls comes with a sauce packet. I paid $10.49 for the pack which isn't bad. Spring rolls at our local takeout restaurant cost $6.99 for four.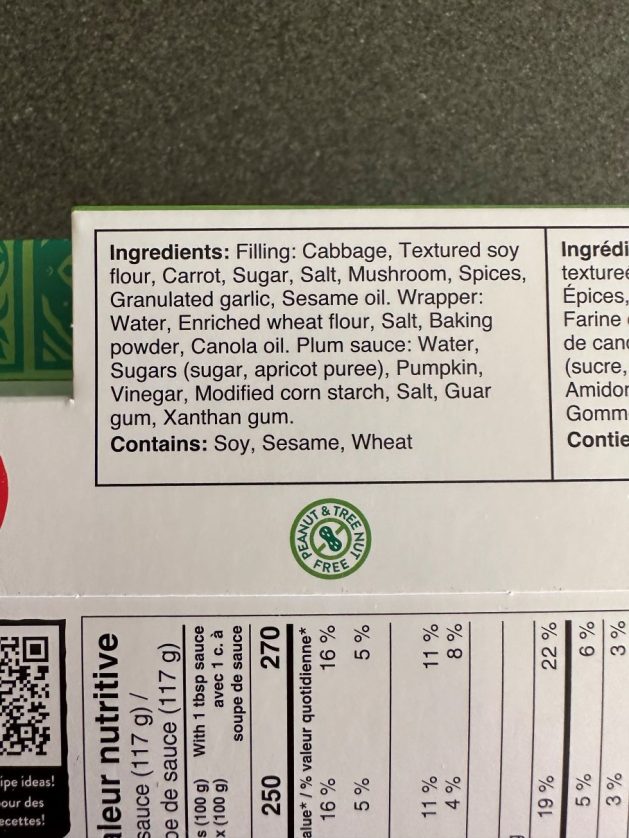 The spring roll package has instructions for an oven method or air fryer method. I used the oven method and my spring rolls came out pretty crispy. Not totally crispy but definitely crispy enough. I have an air fryer and next time I'll cook them in that and see if that makes them any crispier. The spring rolls are refrigerated and the best-before-date is about Twsix weeks from when I purchased them. These make an awesome appetizer or side and I think kids and adults will enjoy them equally. I appreciate that there's sauce included because I haven't been keeping plum sauce in my fridge lately!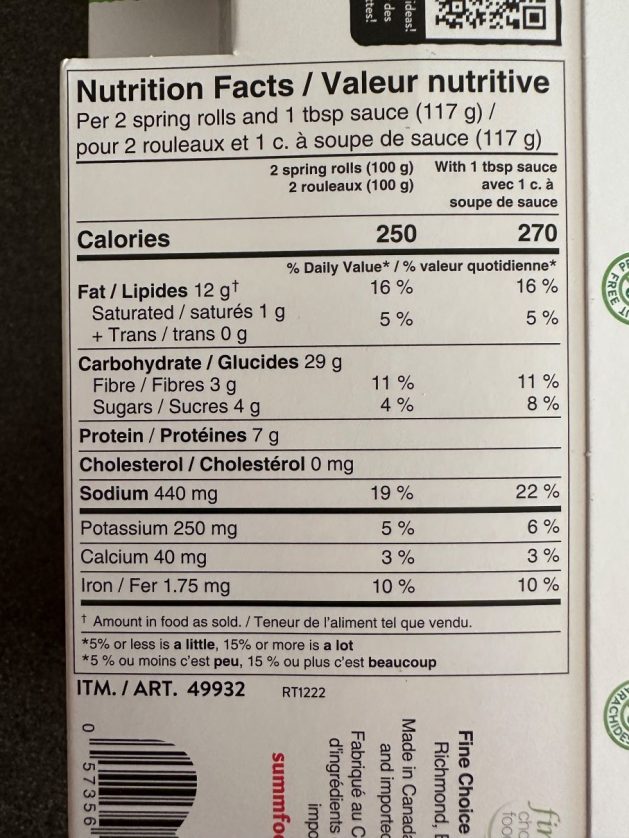 Two spring rolls have with one tablespoon of sauce have 270 calories, 12 grams of fat, 29 grams of carbohydrates, three grams of fibre, four grams of sugar, seven grams of protein and 440 milligrams of sodium. The ingredients list seems pretty typical for a spring roll. They contain soy, wheat and sesame. One interesting bit of information is that the plum sauce doesn't actually contain any plum! It's apricot puree.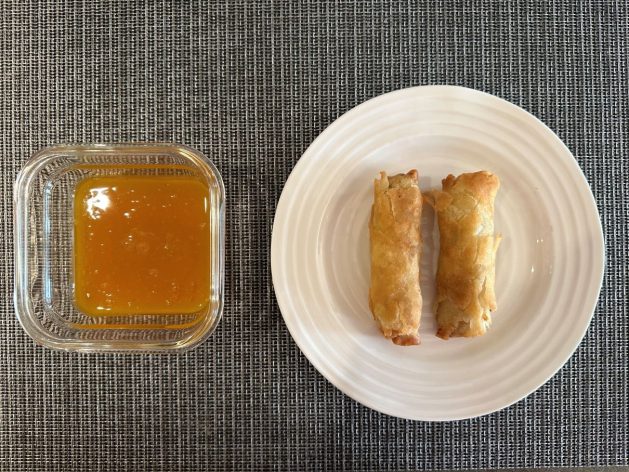 If you're dipping these in plum sauce I find that's kind of the star of the show. It's a very sweet sauce and overpowers the natural flavors of the veggie filling. The sauce pairs well with the saltiness of spring rolls but to really taste the flavors of the veggies and spices I had to try these without plum sauce. There's a hint of ginger and a slight hint of heat in the filling. The veggies are cabbage, mushroom and carrots and those are the veggies I taste. You can also taste the salt and sesame oil. The wrapper is flaky, crispy and golden brown. These aren't the best spring rolls I've had but they're definitely tasty enough for me to eat two or three.
Cost: 8/10
Convenience: 9/10
Nutrition: 1/10
Taste: 7/10