I walk the whole store for you every Monday when Costco Sale items and Costco Flyer sales are released for the week, then post them here and on our Facebook page.
Location: KINGSTON, ON.
***This is a fan-run, independent page with no affiliation or endorsement by Costco Wholesale***
Please note: The price at your local Costco takes precedent (or precedence) over the prices listed on this blog. Costco liquidation/Manager's Special items (ending in .97) vary from store to store. An asterisk (*) on the price tag means the item is not being re-ordered.
If there is something you really want, ***double-check the expiry date*** as some Costco sales items do end mid-week.
If you'd like to skip ahead to the comments section, click here!
First off congratulations to Kristi-Anna Beaudry for being selected as the winner for last weeks draw! Make sure you send me a message so I can get your prize mailed off to you!
CONTEST TIME!!! This week I'm again going to be giving away a $50.00 Costco Cash Card! Keep reading to find out how to enter!
Well a brand new set of flyer sales started today, so let's dive into some of the goodies you may find in the aisles!
First off, of course, is that Huggies diapers & Pull-ups plus are on sale for $11.00 & $10.00 off, so a great time to stock up!
Neocitran cold & sinus night, and Buckleys cough & congestion are on sale for $4.50 & $4.00 off. I have a sense that it'll probably be not a great cold and flu season, so it might be a good idea to have some of these in the medicine cabinet just in case! (Just don't be a hoarder, you probably don't need like, 10 boxes of them!)
On that same note, Vicks early defence nasal spray is on sale for $4.00 off. Might be worth adding that to your arsenal as well!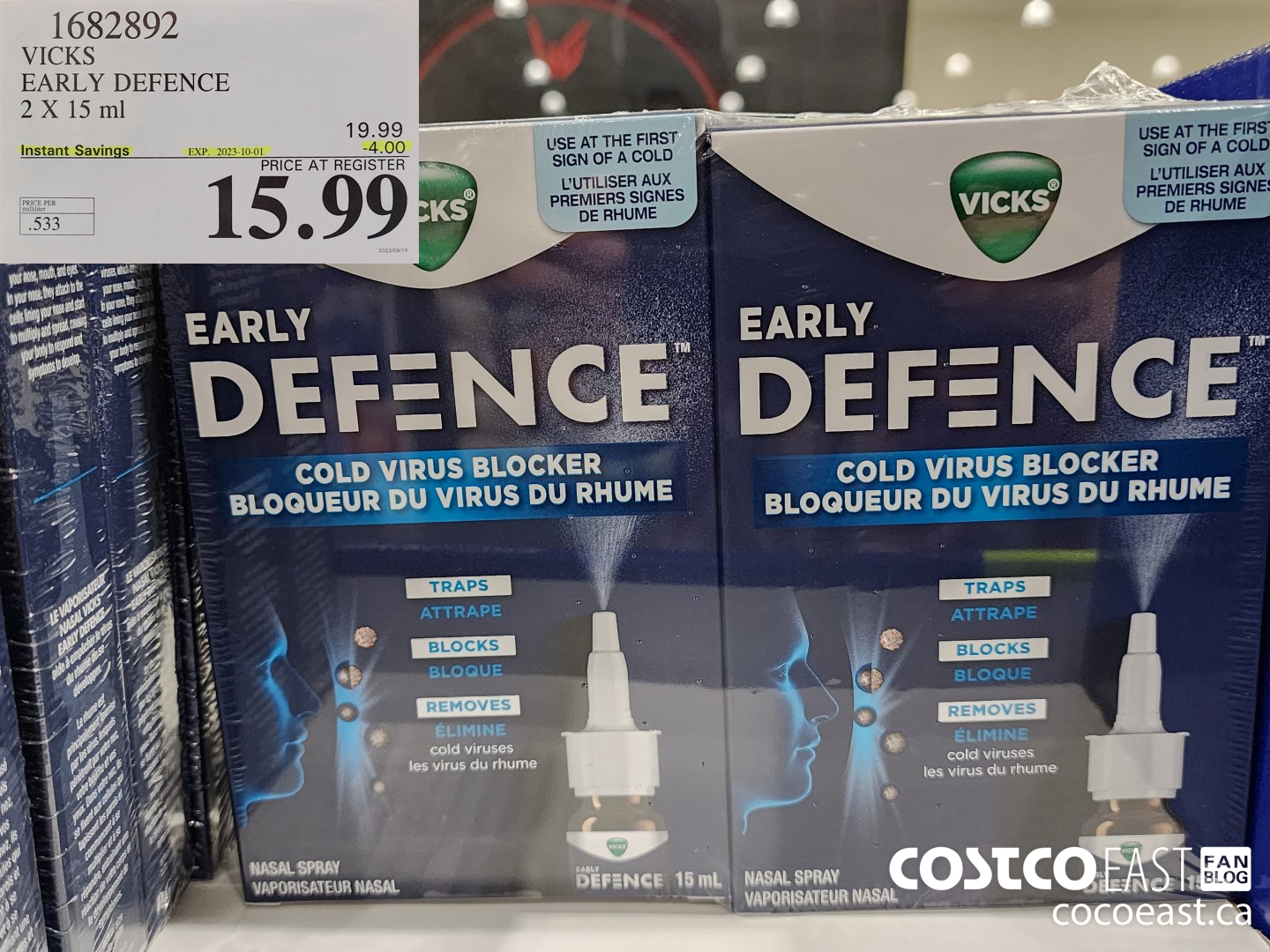 I've seen these striped bowls for a few months now, and they are pretty cool/retro looking.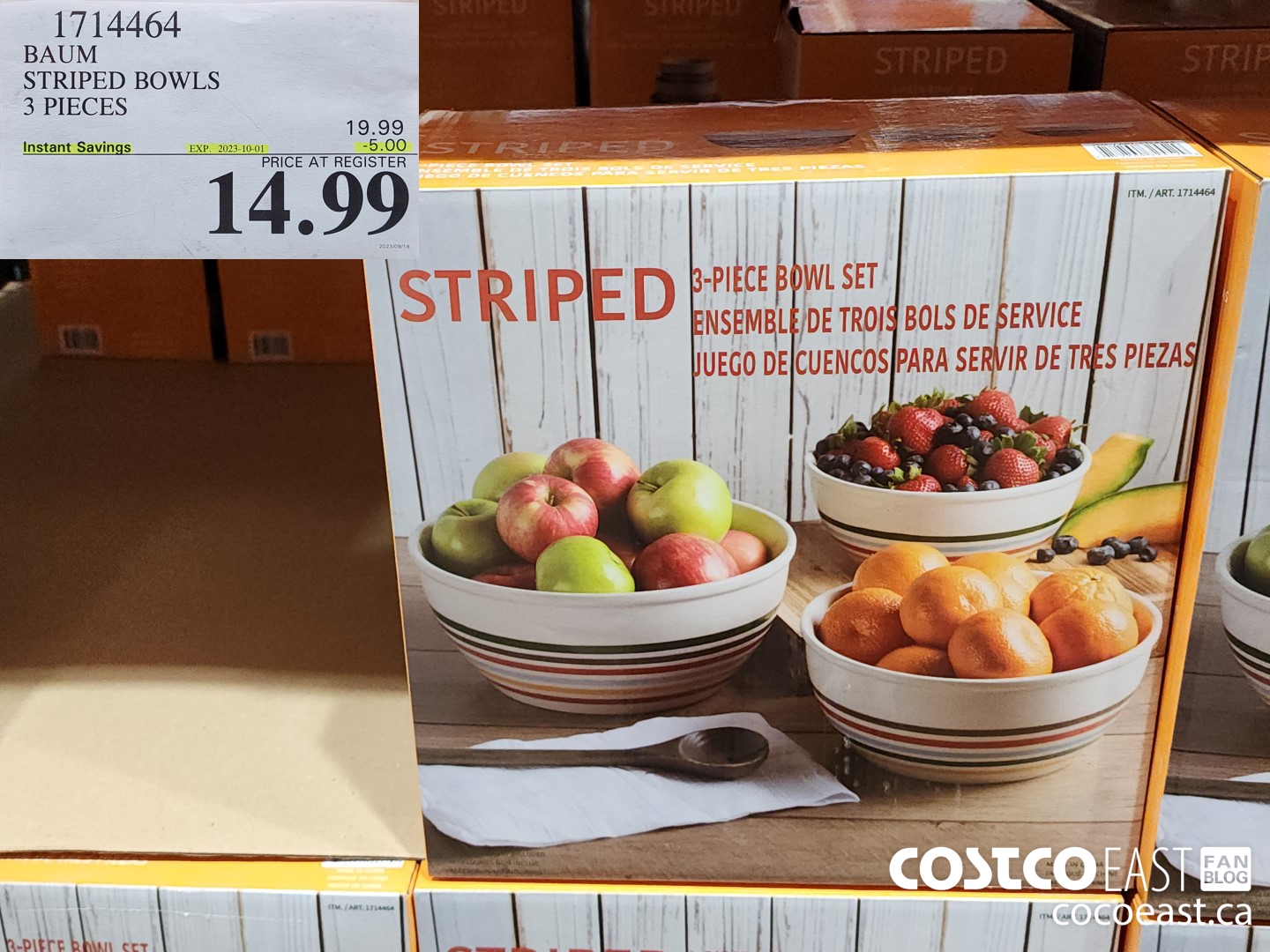 They've got a little bit of heft to them as well, which I like. Some plates and bowls just feel a little too thin or brittle, like they might break if you wash them too vigorously…
That Molinaros BBQ chicken pizza is on sale, and I can never resist a tasty looking pizza. Anyone tried this yet and think it's worthwhile?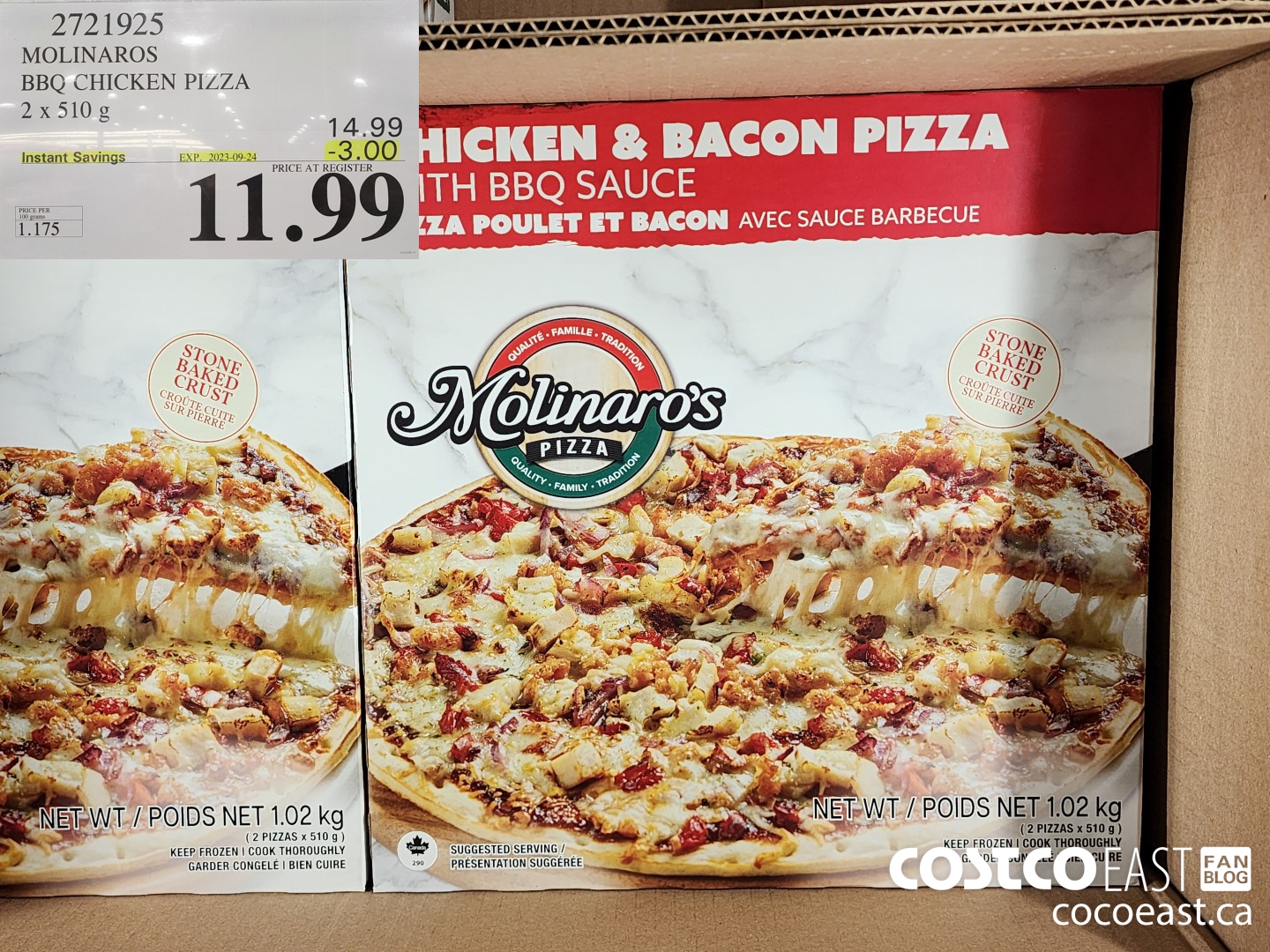 Well, we're back to the Barrie area Tuesday, but had a nice weekend back home. Ewok and Dexter were certainly happy to see us! (Of course Dexter just wanted to get right outside! Very flattering pose buddy!)
I hope you enjoy your next couple of days, and as always I'll be seeing you again soon!
Cheers!
!!!CONTEST TIME!!! THIS WEEK WE'RE GIVING AWAY 1 X $50 COSTCO CASH CARD!!!
In order to enter, once the Facebook and Instagram Posts are up, click on the links below and comment with your favourite Fall activity! I'll pick a random winner on Sunday the 24th and announce it on next week's Treasure hunt post.
Good luck everyone!
Don't forget to check in with Rhonda over at the Costco Quebec Fan Blog and see what fun sales are happening there!
Costco Flyer Sales Sept 18th – Oct 1st 2023

Costco Treasure hunt sales Sept 18th – 24th 2023