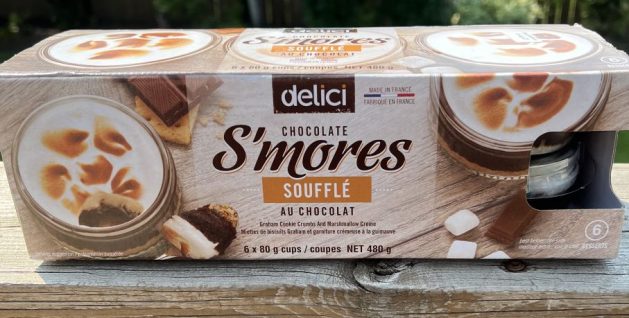 If you like my reviews for Costco food products, the best thing is that you can follow me on Instagram or Facebook and tell your friends about my blog Costcuisine, where I review new Costco food products each week! You can also check out my YouTube channel, where I do video reviews!
We were having some friends over for a barbecue and I needed a last-minute quick dessert. I saw these s'mores souffle desserts at Costco and thought they'd be very fitting for a summer get-together!
I paid $14.99 Canadian for the box of six little glass jars of dessert. I reused the glass jars and find they do just find in the dishwasher! I like them for little servings of yogurt or ice cream.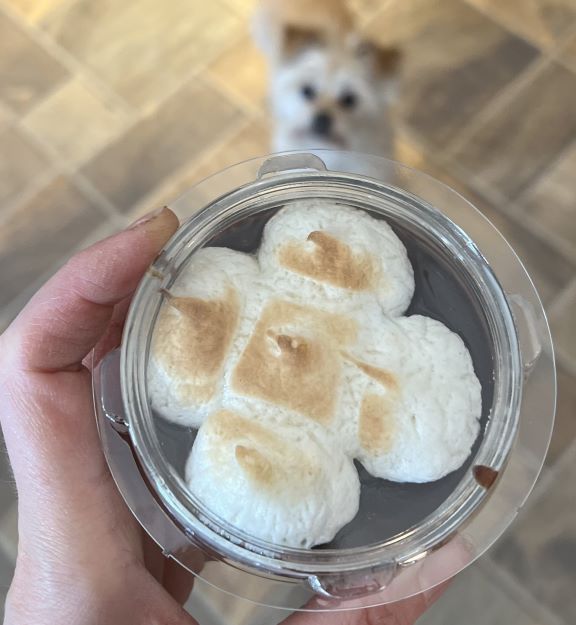 The glass jars come with a plastic top that's easily removed. I recommend storing the box upright at all times. To heat the s'mores desserts you simply microwave them for 30 seconds. Any longer than 30 seconds and the marshmallow topping will explode/seep over the sides. The best-before date listed on the box is a month from when I purchased it. These make a unique dessert that I think both kids and adults find fun!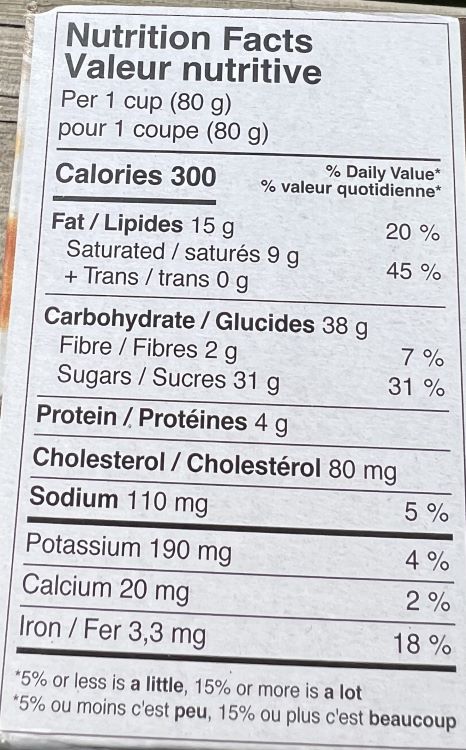 One container has 300 calories, 15 grams of fat, 38 grams of carbohydrates, two grams of fibre, 31 grams of sugar, four grams of protein and 110 milligrams of sodium. These are obviously high in sugar, calories and fat but not as high as I expected based on how rich they taste. They're not a big dessert though. One thing to note is that the gelatin used for the marshmallow is made from beef. These desserts contain eggs, wheat, milk and may contain soy, hazelnuts, pistachios and almonds.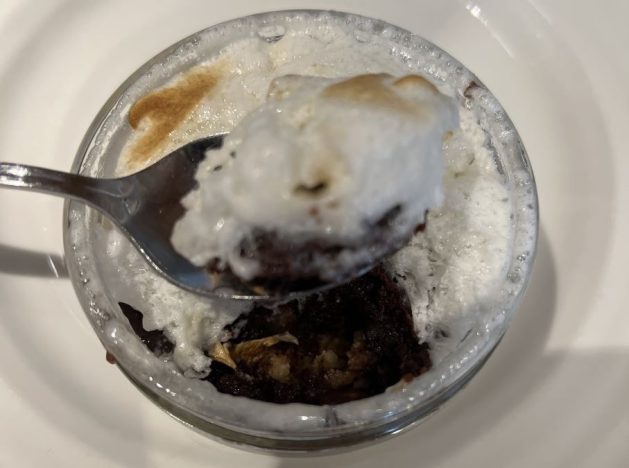 Wow these are rich! I love rich desserts but I'm glad they're not huge because I could barely finish my serving. The marshmallow on top appears toasted but it's not otherwise they have everything a campfire s'more has. Graham crackers, chocolate and marshmallow. An actual s'more made over a fire is much less rich and sweet compared to this dessert. A bite or two tastes amazing but if you're not into heavy, rich desserts you will probably find these too much.
Cost: 7/10
Convenience: 10/10
Nutrition: 0/10
Taste: 7.5/10