If you like my reviews for Costco food products, the best thing is that you can follow me on Instagram or Facebook and tell your friends about my blog Costcuisine, where I review new Costco food products each week! You can also check out my YouTube channel, where I do video reviews!
We love burgers but we usually only barbecue them in the summer so I've been trying to get my burger fix in before the summer season is over. I picked up these Roadhouse Bacon Cheddar Burgers on my most recent trip to Costco last week.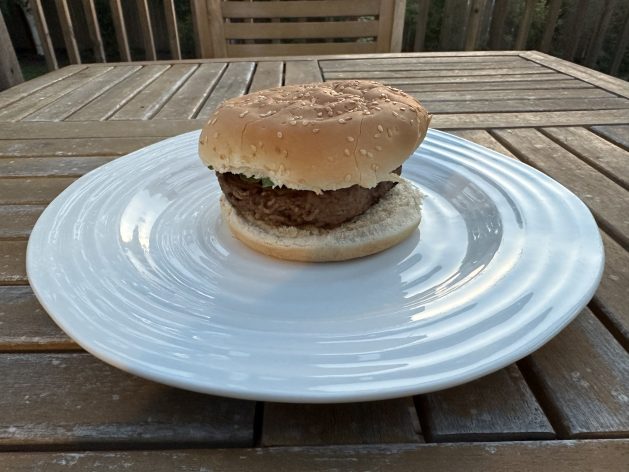 I paid $25.99 Canadian for the box of 12 burgers, which is a bit more expensive than just plain burgers at Costco but I think that's because these are stuffed.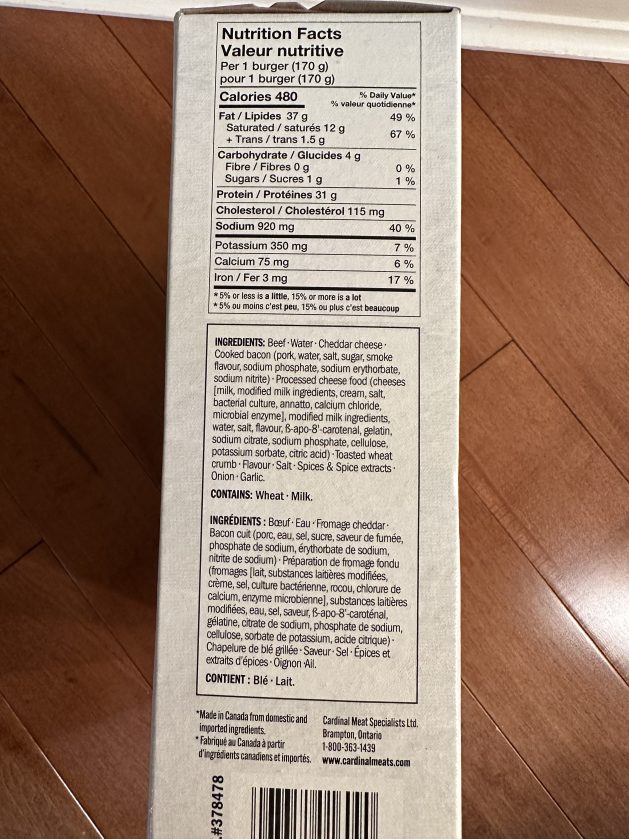 The burgers come ready to pop on the grill. They need to be stored frozen and the best before date is nine months from when I purchased them. I think both kids and adults will enjoy these! They'd be great for a barbecue get-together or to bring camping.
One burger contains 480 calories, 37 grams of fat, four grams of carbohydrates, zero grams of fibre, one gram of sugar, 31 grams of protein and 920 milligrams of sodium. That's quite a bit of sodium! My husband likes to have double burgers so if you're like him that's over 1800 milligrams of sodium! The calories and fat aren't also low but that's kind of to be expected for a bacon cheddar burger. The burgers contain wheat and milk.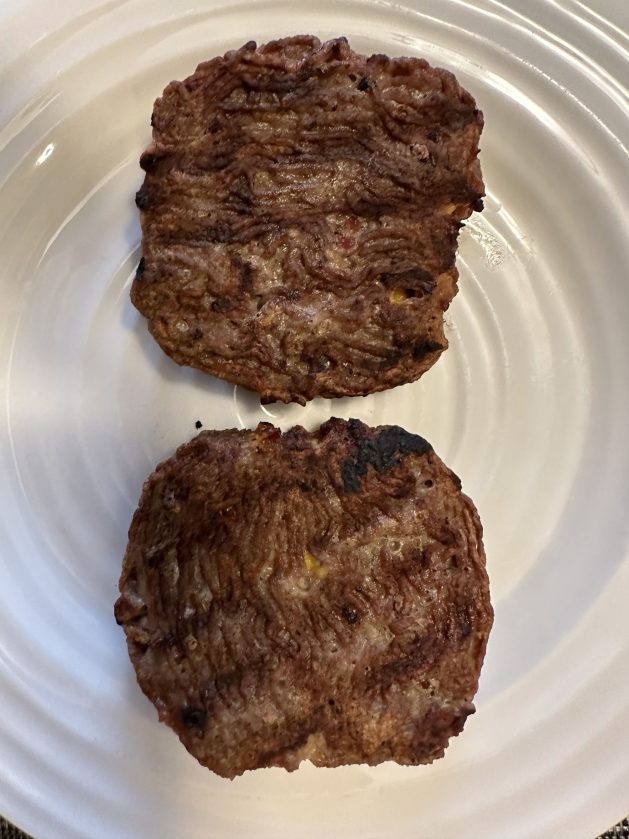 I must admit I kind of got turned off by the appearance of the burgers. The ground beef is very stringy looking which for whatever reason just doesn't seem as appetizing to me. They're tasty though and do taste like a bacon cheeseburger. There could be more filling in my opinion, the filling is just in the middle and doesn't spread out to the sides. They're saltier and greasier than a regular burger but are also more flavorful. The quality of the beef seems good, there aren't any hard chunks or gristle.
Cost: 7.5/10
Convenience: 8/10
Nutrition: 2/10 (Points for protein).
Taste: 8/10