Natalie Reviews: Olivia Marinated butterfly Shrimp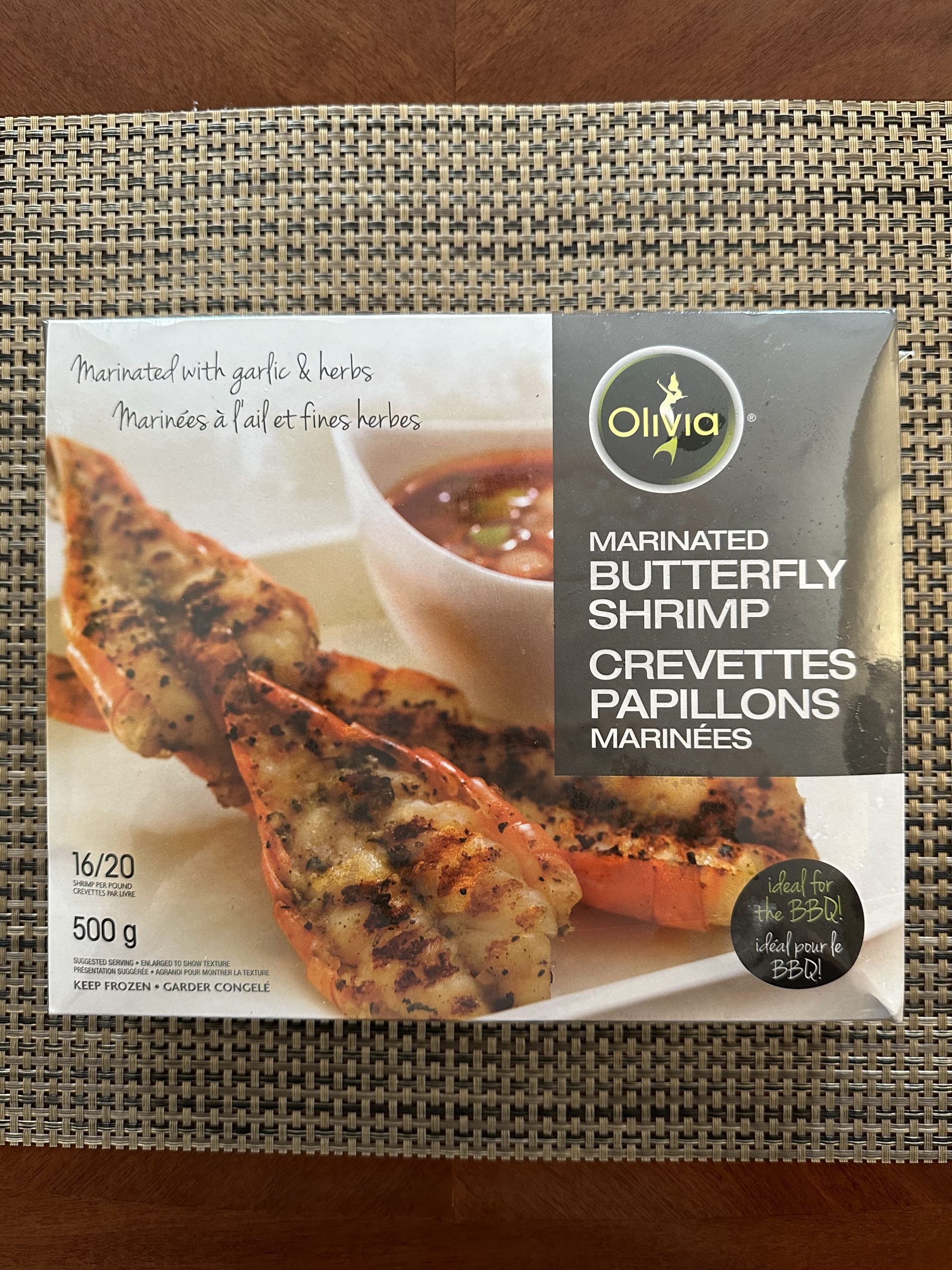 If you like my reviews for Costco food products, the best thing that you can do is follow me on Instagram or Facebook and tell your friends about my blog Costcuisine, where I review new Costco food products each week! You can also check out my YouTube channel, where I do video reviews!
Happy Sunday! Today I'm reviewing the Olivia Butterfly Shrimp from the Costco freezer section.
There are 16 to 20 shrimp in the 500 gram box and I paid $12.99 Canadian which I think is actually very reasonable, there aren't a ton of shrimp and they are humungous but they're a nice appetizer!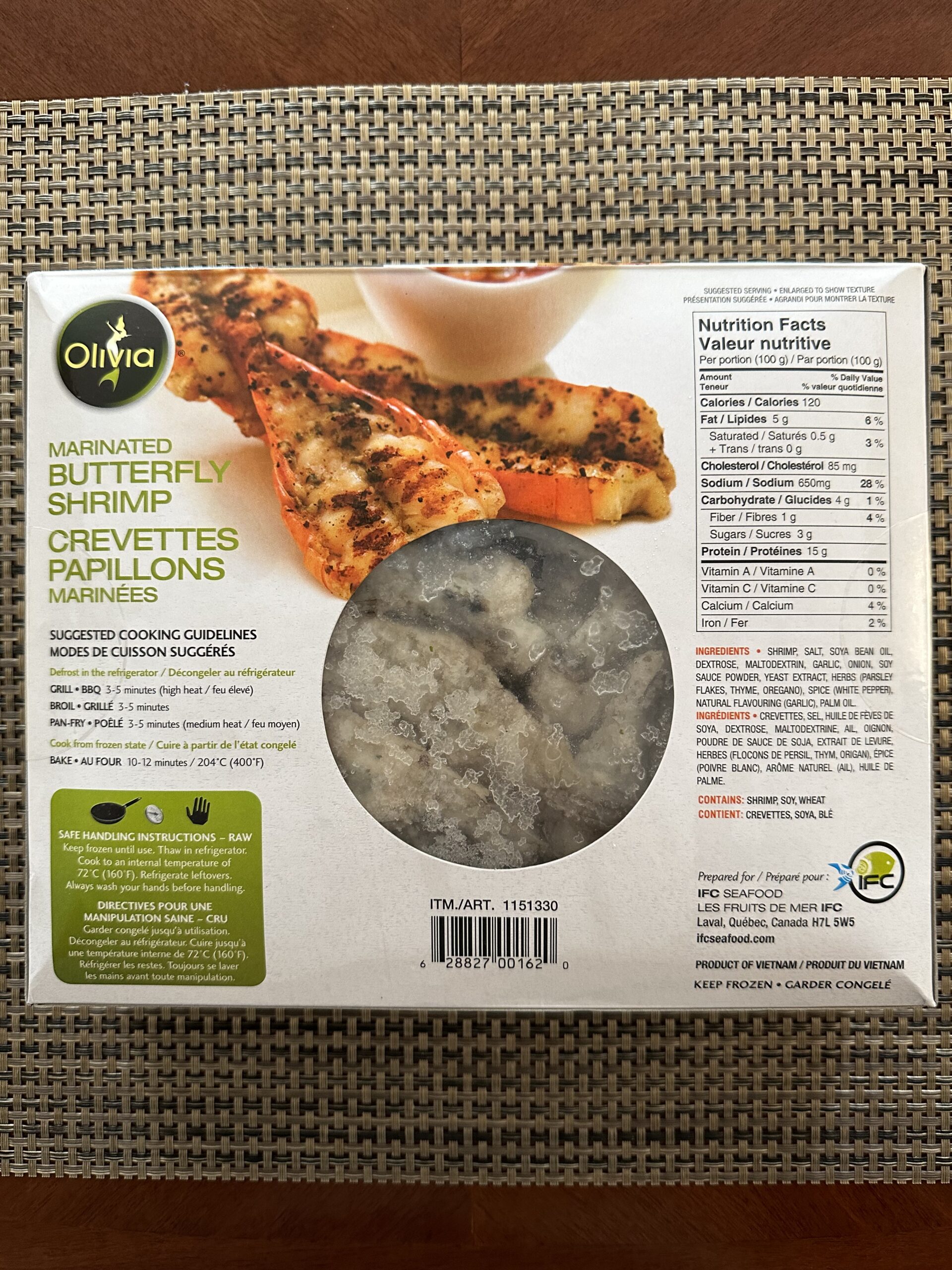 The shrimp come frozen and the best before date is about two years from the date they were produced. The shrimp are from Vietnam. The shrimp are raw and there are four different cooking methods listed, we baked ours in the oven and they turned out great. I think these work well as an appetizer or even as a side with steak!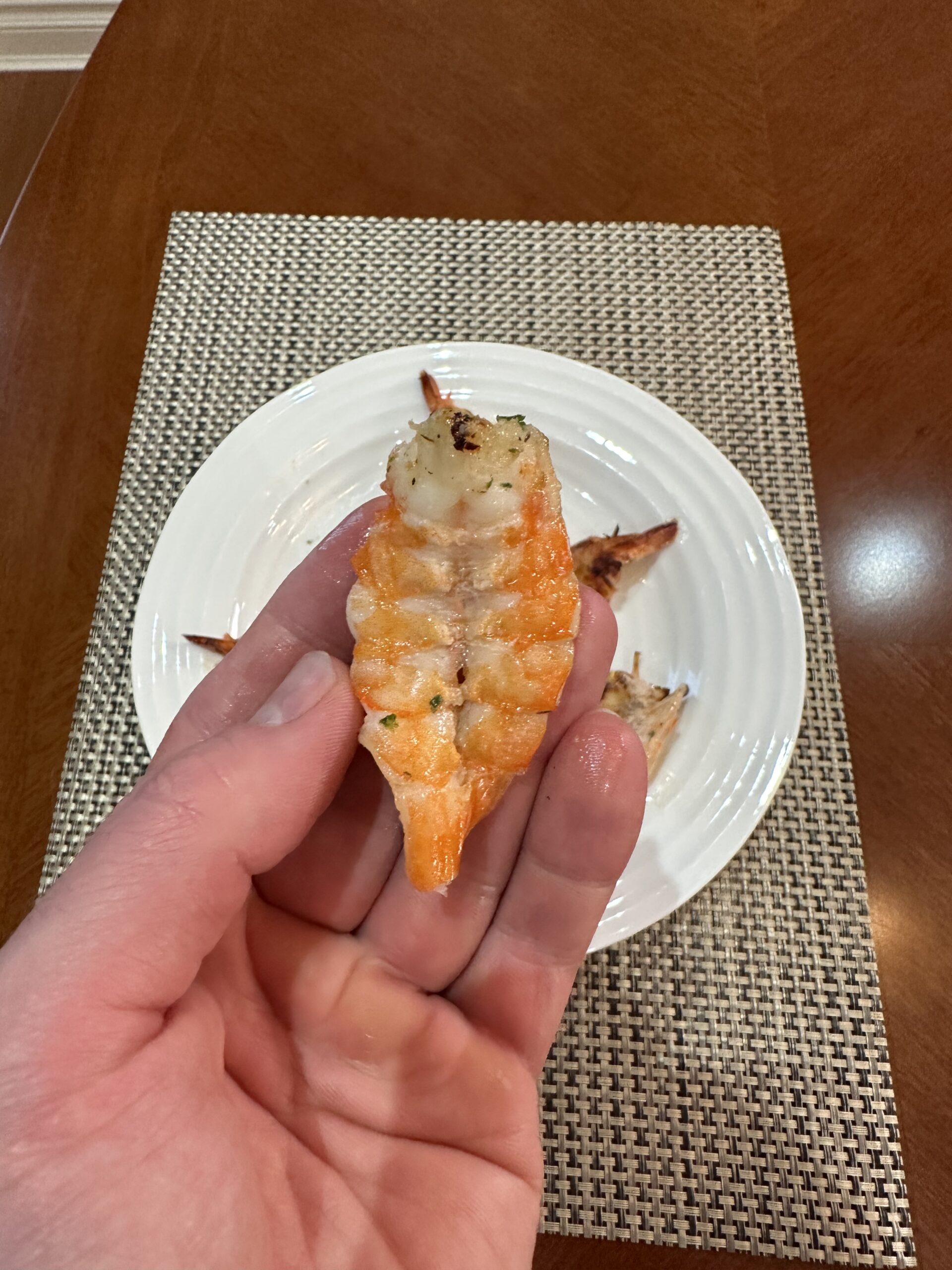 I'm a bit disappointed these contain wheat because I like buying appetizers that I can serve to gluten-free family members and friends! I don't see any wheat listed on the ingredients but I think that's because it's in the yeast extract. A 100 gram portion which is more than one shrimp is 120 calories, five grams of fat, 650 milligrams of sodium, four grams of carbohydrates, one gram of fibre, three grams of sugar and 15 grams of protein. I wish they used different oil or real butter for the shrimp as I'm not a fan of soya bean oil or palm oil.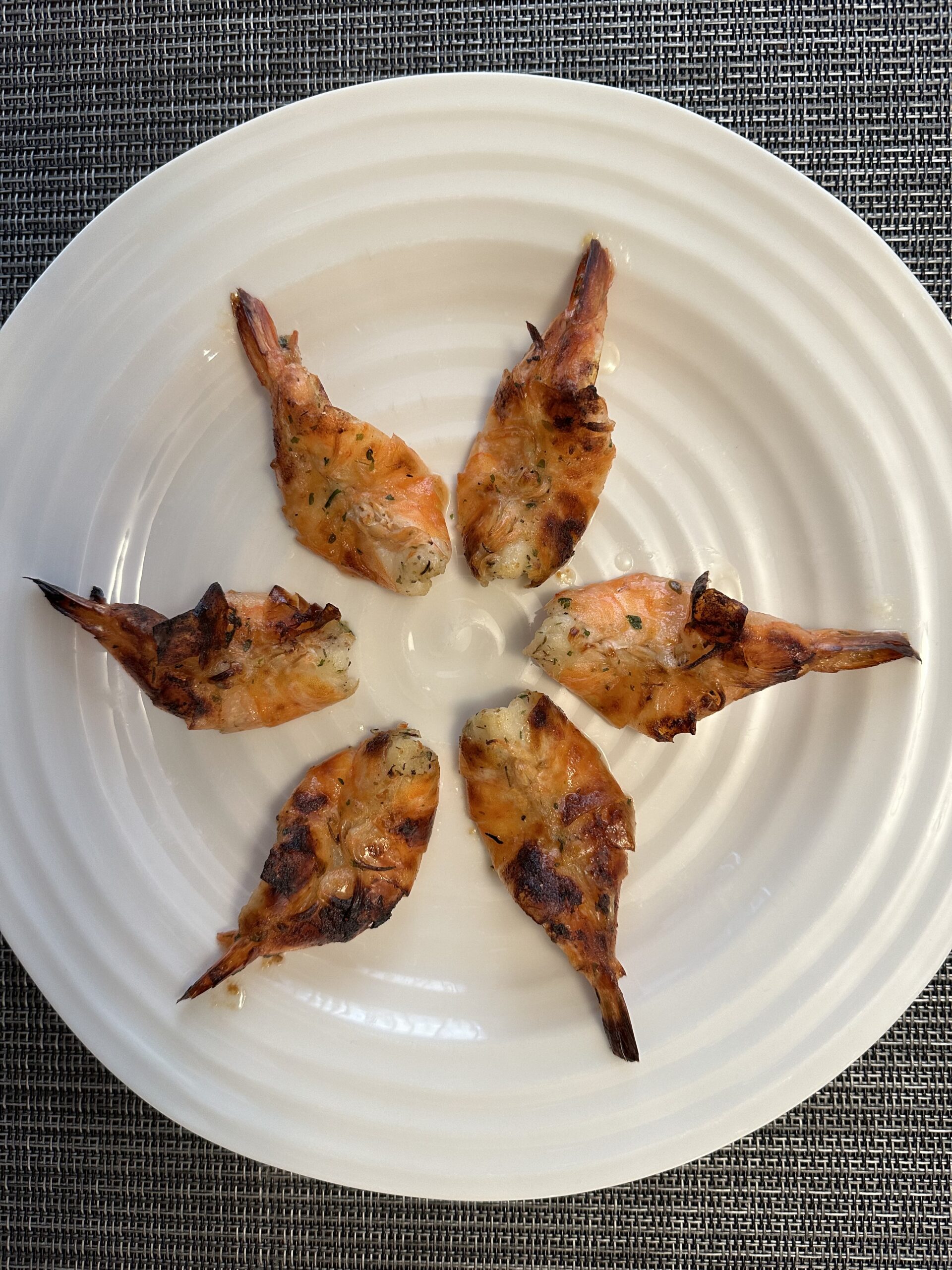 These shrimp are great if you like shrimp, they're very oily and garlicky and have a hint of sweetness to them but taste delicious. My mother in law was a huge fan when we served them to her. The texture of the shrimp is nice, not mushy and firm. One thing I don't love is the shell is still on the shrimp and my husband actually ended up eating a giant bite of shell because he didn't know! So you do have to remove the shell. I most definitely recommend these as a party appetizer.
Cost: 8/10
Convenience: 9/10
Nutrition: 7/10
Taste: 8.5/10