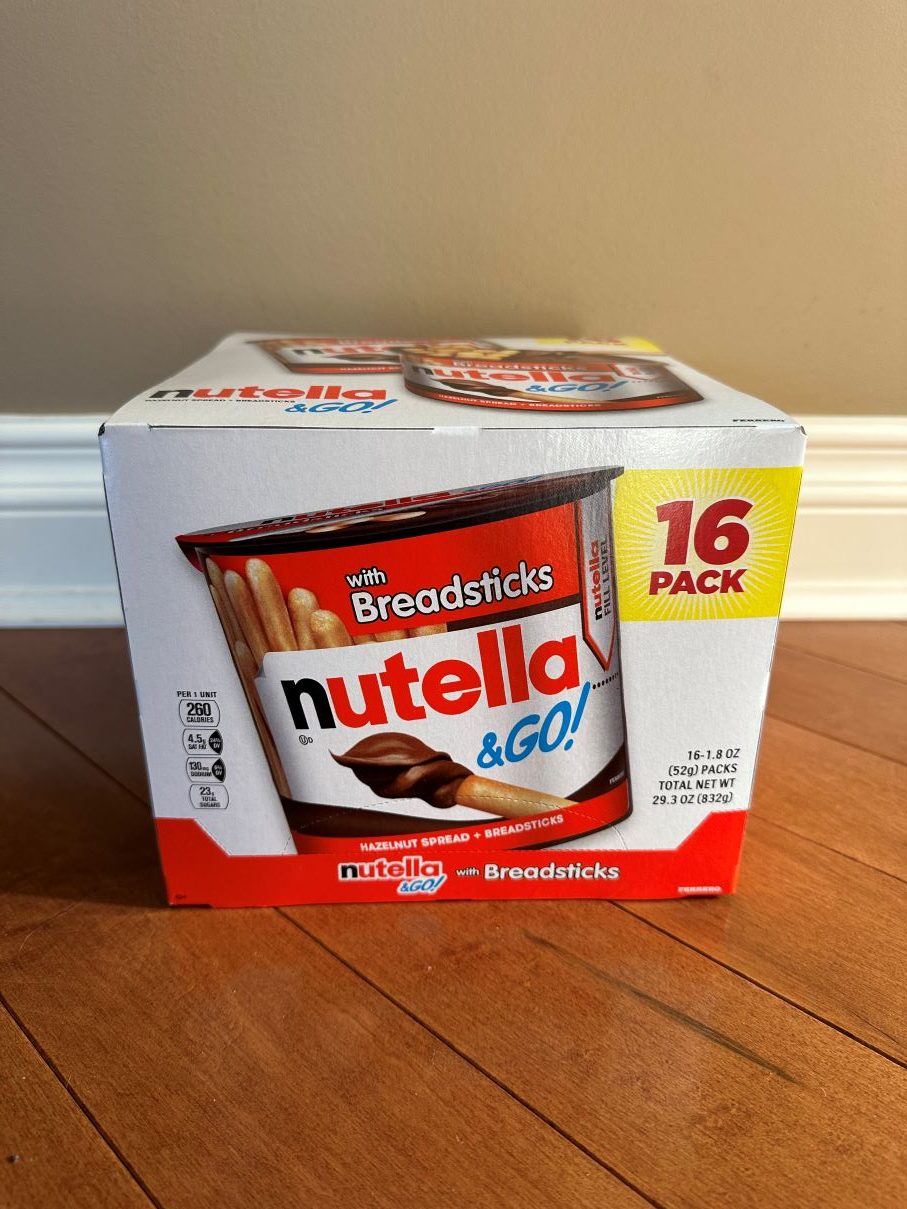 If you like my reviews for Costco food products, the best thing that you can follow me on Instagram or Facebook and tell your friends aI bout my blog Costcuisine, where I review new Costco food products each week! You can also check out my YouTube channel, where I do video reviews!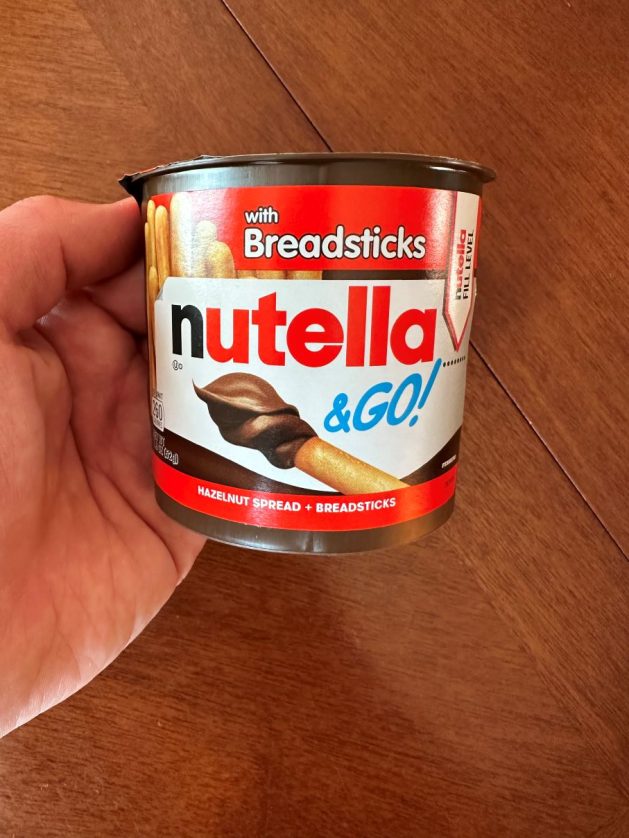 My neighbours were outside enjoying these Nutella & Go Breadsticks outside one day when we stopped to talk to them and I've never tried them so when I saw the box at Costco I decided to pick them up to review.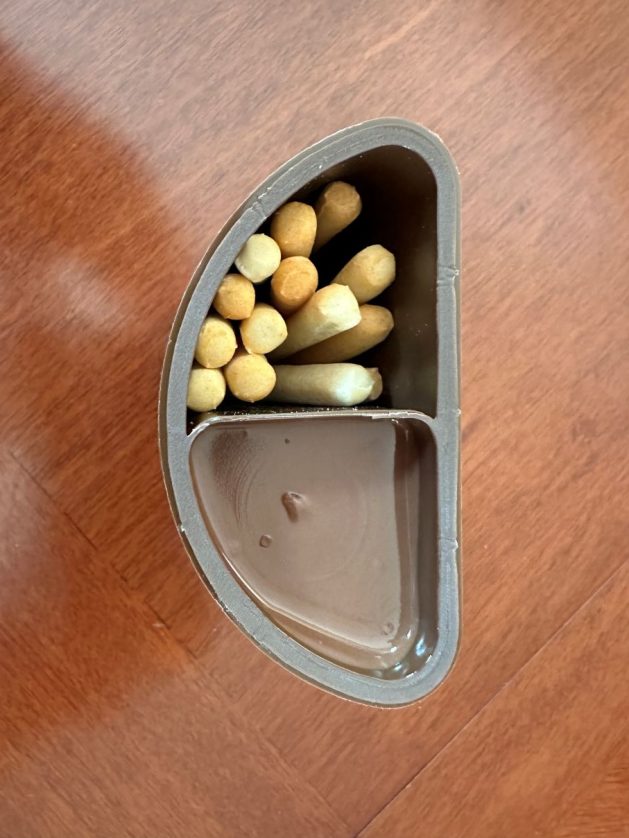 I paid $14.99 Canadian for the box of 16 packs. Each pack has about 14 breadsticks a generous amounts of Nutella for dipping. I think the price is kind of high for what you actually get but I suspect you're mainly paying for the packaging.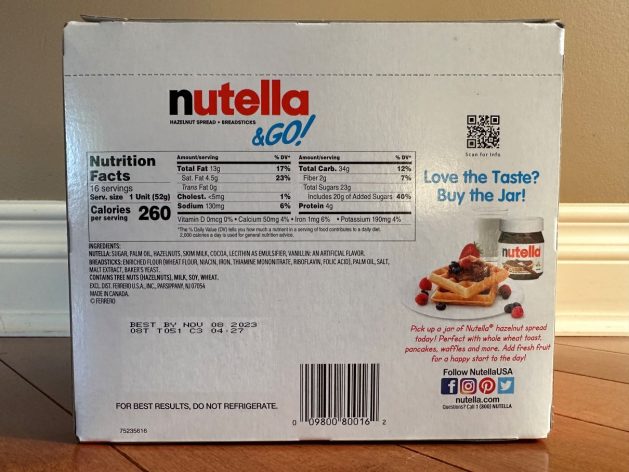 Nutella may seem like a healthy snack or breakfast option because it's made from hazelnuts but it's not healthy at all. It's definitely a treat in our house, we sometimes have it on pancakes or waffles or I'll use it in baking but that's about it. One package of breadsticks and Nutella contains 260 calories, 13 grams of fat, 130 milligrams of sodium, 34 grams of carbohydrates, two grams of fibre, 23 grams of sugar and four grams of protein. The first two ingredients are sugar and palm oil which is not ideal.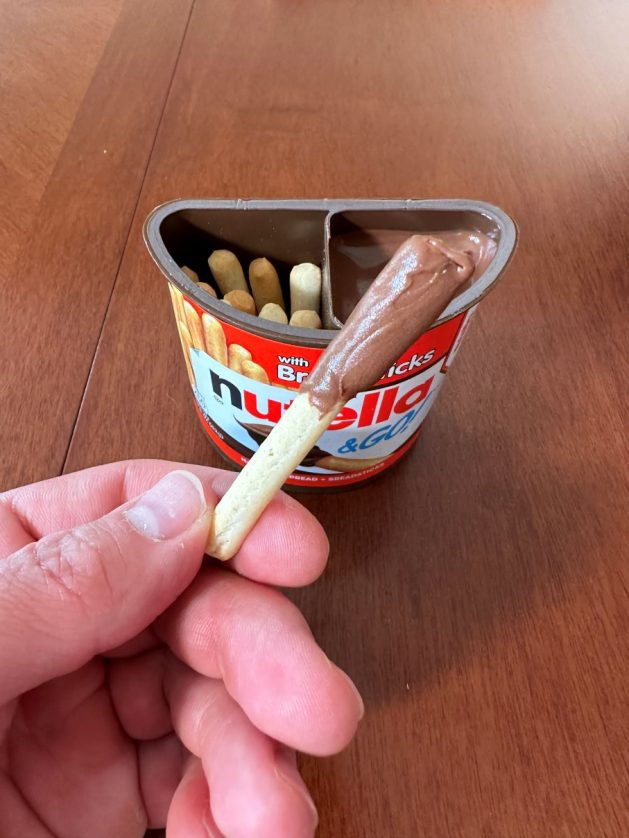 I already know what Nutella tastes like so I mainly wanted to know how the breadsticks are and how the combination of breadsticks and Nutella tastes. I find the breadsticks unfortunately break apart easily when dipping them in the Nutella. The flavor of the breadsticks is nothing special, they're pretty bland. That's okay though because the Nutella overpowers the flavor anyways. If you've never tried Nutella before it's a sweet, creamy, chocolate hazelnut spread. There's more than enough Nutella for the amount of breadsticks and the texture of the Nutella is perfect for dipping, not too thick. The combination of breadsticks and Nutella is actually pretty addictive, they taste like a chocolate hazelnut covered biscuit. I think kids would absolutely love these in their lunches or as a treat.
'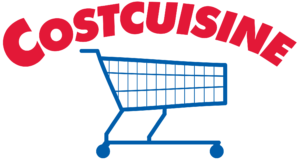 For for more reviews check out my blog Costcuisine!