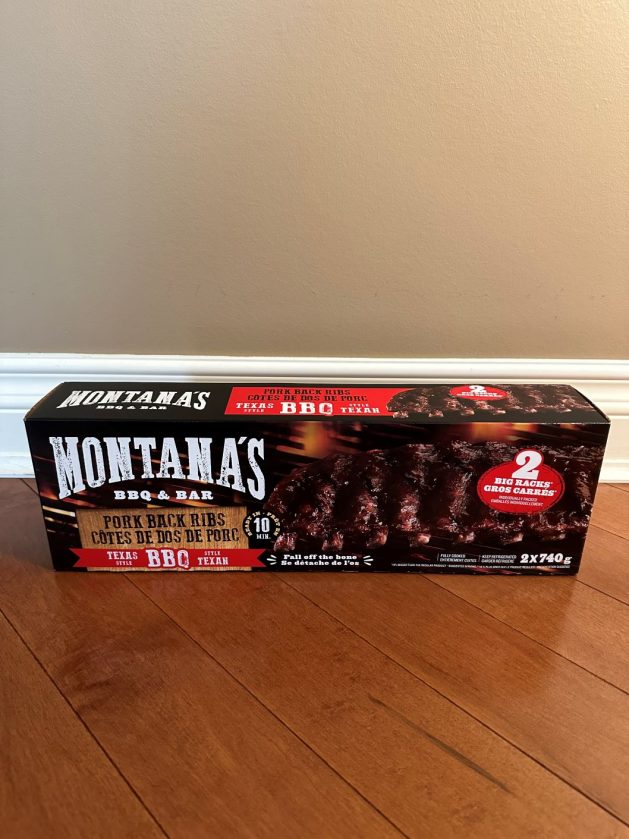 If you like my reviews for Costco food products, the best thing is that you can follow me on Instagram or Facebook and tell your friends about my blog Costcuisine, where I review new Costco food products each week! You can also check out my YouTube channel, where I do video reviews!
We're in the middle of barbecue season and we like to take full advantage of it in our home! I picked up these Montana's ribs during my latest trip to Costco because I've seen them there for a really long time but I've never tried them.
The pack comes with two 740 gram racks of ribs and I paid $19.99 Canadian for them which is cheaper than paying for them in the actual restaurant.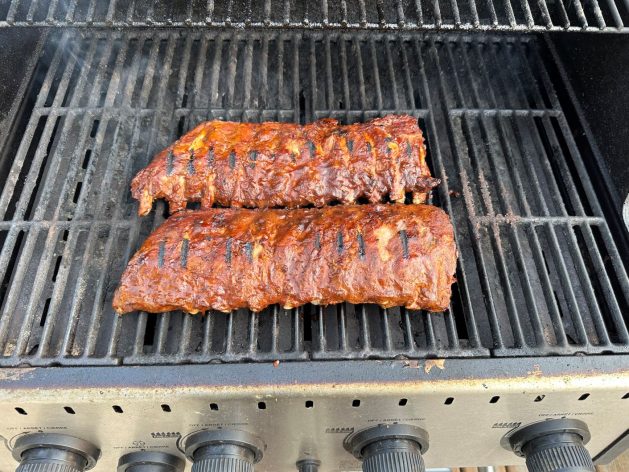 The ribs are really easy to make and there are two cooking methods listed. You can barbecue them or cook them in the oven. We decided to barbecue them but we'd easily be able to cook them in the oven if it were the winter. The box states they don't recommend microwaving the ribs and they should be thawed prior to cooking. The best-before date on the ribs is about five months from when we purchased them. We served the ribs with mashed potatoes and salad but they'd also go great with corn on the cob, potato salad, baked beans and cornbread!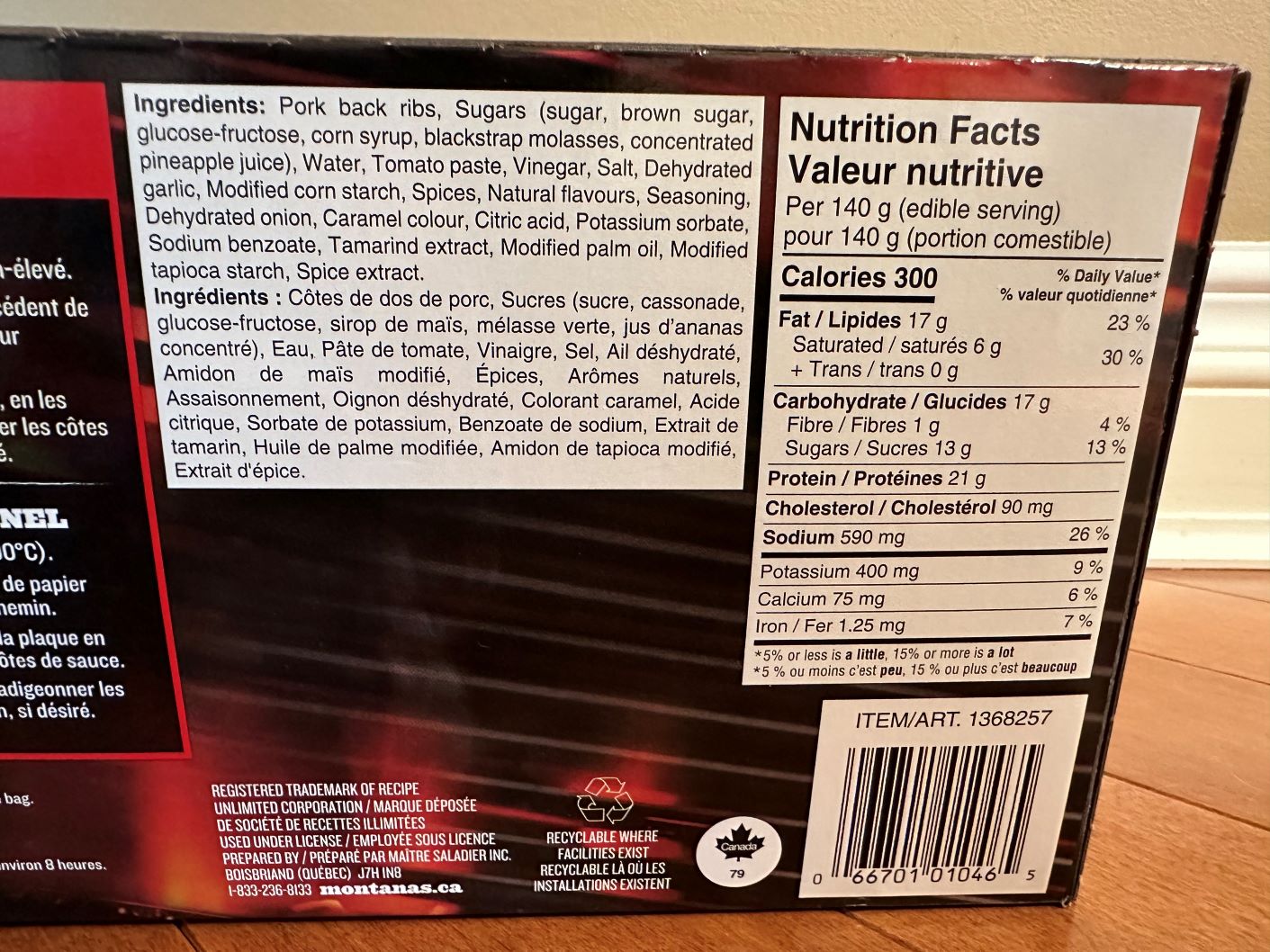 In a 140-gram serving (not including bones), there are 300 calories, 17 grams of fat, 17 grams of carbohydrates, one gram of fibre, 13 grams of sugar, 21 grams of protein and 590 milligrams of sodium. Many people will eat much more than 140 grams considering one rack is 740 grams. Obviously making your own ribs and barbecue sauce at home will eliminate some unnecessary unhealthy ingredients like modified palm oil.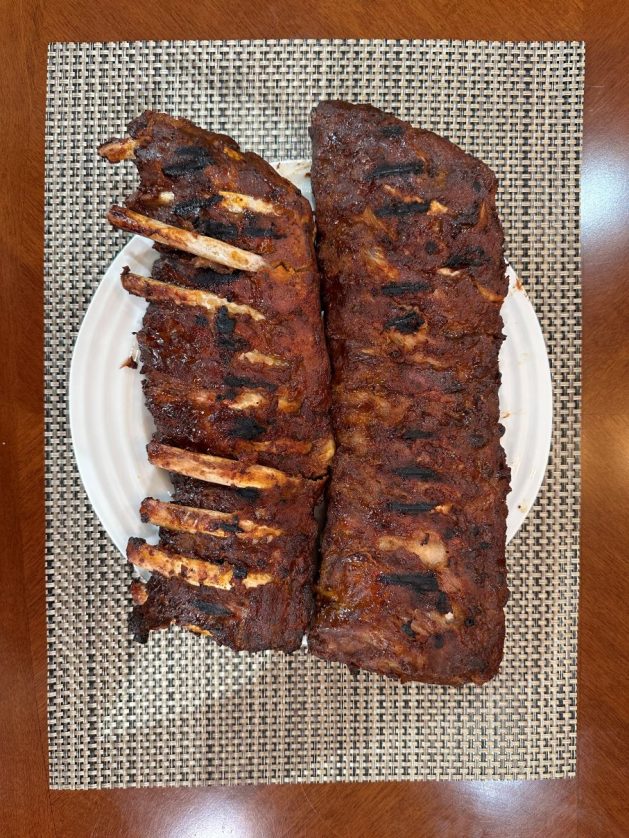 I grilled the ribs on medium heat for 12 minutes, flipping them halfway through. Initially, I contemplated cooking them a bit longer, but they were already falling off the bone perfectly at the 12-minute mark! There's an abundance of extra basting sauce available if desired. Although I had saved a generous amount, the ribs turned out so saucy that the additional sauce was unnecessary! The standout feature of these ribs is their incredible tenderness. They effortlessly separate from the bone. The flavor profile is pleasant, showcasing a robust yet mildly understated barbecue sauce taste. I noticed a slight greasiness in the ribs but overall thought the ribs were pretty good, not the best I've had but pretty good.
Cost: 7.5/10
Convenience: 10/10
Nutrition: 2/10
Taste: 7.5/10