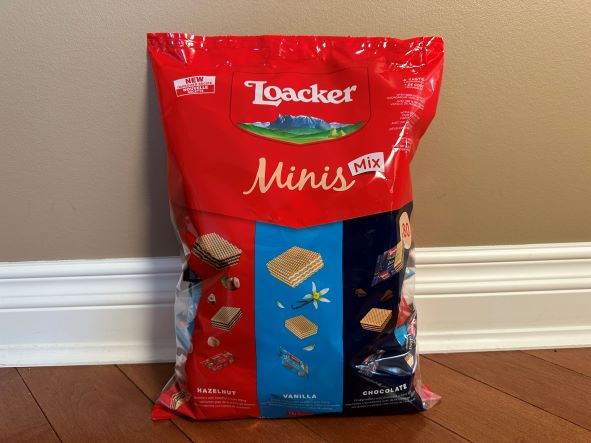 If you like my reviews for Costco food products, the best thing that you can follow me on Instagram or Facebook and tell your friends about my blog Costcuisine, where I review new Costco food products each week! You can also check out my YouTube channel, where I do video reviews!
I always think that treats from Europe are going to taste better than anything we can buy here so I picked up these Loacker Minis made in Italy during my last Costco trip.
The bag comes with 80 individually packaged wafer treats and I paid $15.99. This isn't too unreasonable for a European sweet treat! The price is similar to a box of 80 mini chocolate bars.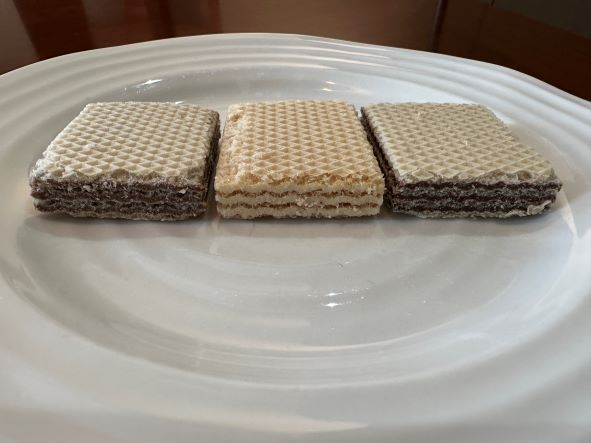 Each wafer is individually packaged and there are three different flavors in the bag, hazelnut, vanilla and chocolate. The wafers contain hazelnuts and may contain peanuts and almonds so aren't school safe unfortunately. The individual packaging makes them perfect to pack in a work lunch, have in a candy dish or store in your glove box for a quick snack if you're feeling peckish.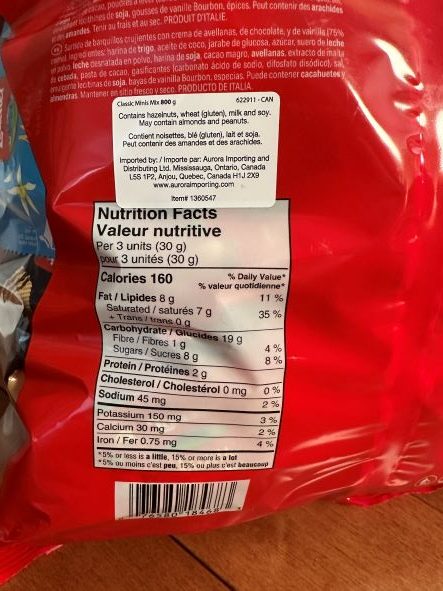 Three bars have 160 calories, eight grams of fat, 19 grams of carbohydrates, one gram of fibre, eight grams of sugar, two grams of protein and 45 milligrams of sodium. I like how there's not a ton of sugar in these but that doesn't make them healthy!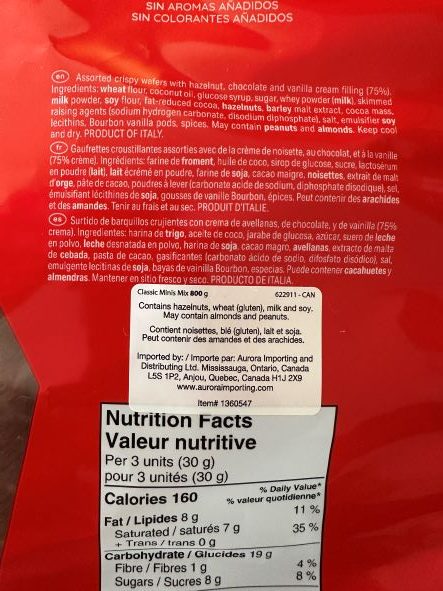 The wafers contain hazelnuts, wheat, milk and soy so are not gluten-free or dairy-free. Basically none of the ingredients are "healthy" so these definitely belong in the treat category!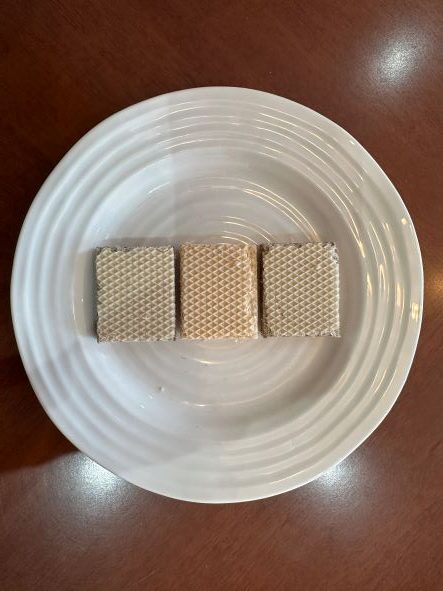 I tried all three kinds and my favorite is the vanilla although they're all pretty tasty! They're very, very light, crispy and a little on the dry side. They also aren't overly sweet. The hazelnut one has a distinct hazelnut taste that reminds me of the inside of the Ferrero Rocher with the crispness of the wafer combined with the hazelnut filling. Chocolate is also good but I like the simplicity of the vanilla best. Vanilla bean is also my favorite kind of ice cream so that gives you an idea of how I like the simple things! If you like the cheap wafer cookies from the grocery store these are similar but a bit elevated. However, I wouldn't jump at the chance to buy these again, they're good but not amazing.
Cost: 7/10
Convenience: 10/10
Nutrition: 0/10
Taste: 7.5/10