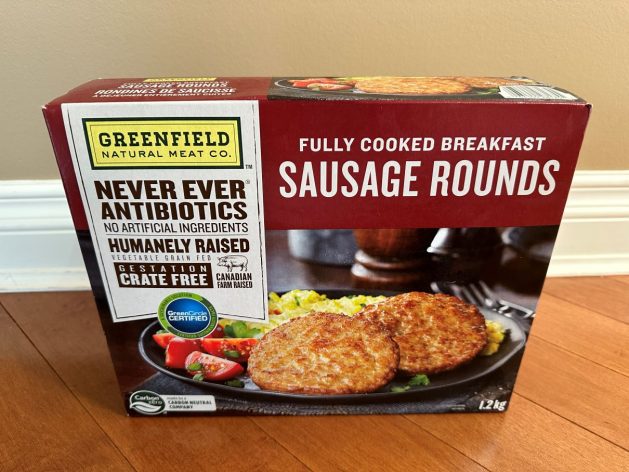 If you like my reviews for Costco food products, the best thing is that you can follow me on Instagram or Facebook and tell your friends about my blog Costcuisine, where I review new Costco food products each week! You can also check out my YouTube channel, where I do video reviews!
I've seen these breakfast sausage rounds at my Costco for such a long time but have never picked them up to review until now!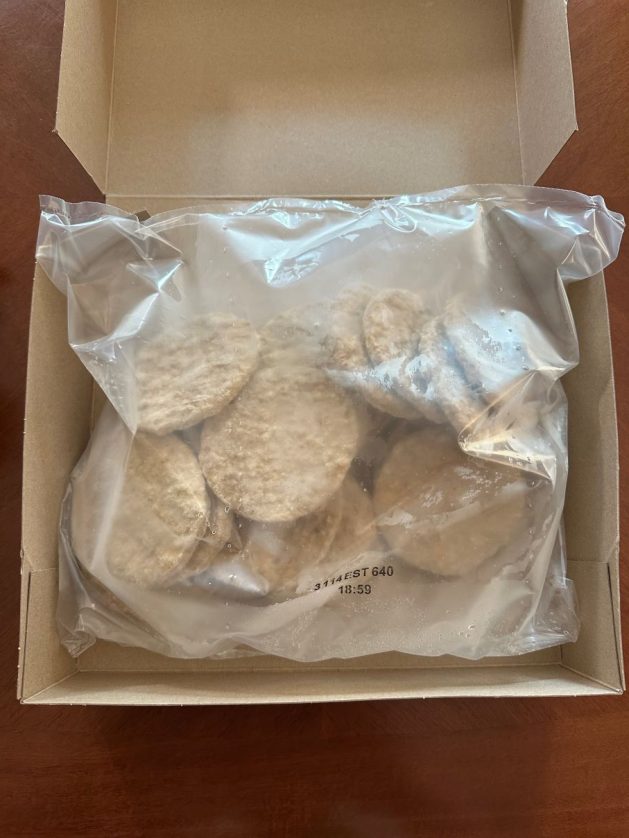 I paid $16.99 Canadian for the 1.2-kilogram box, which isn't bad, there's quite a few sausages in the box!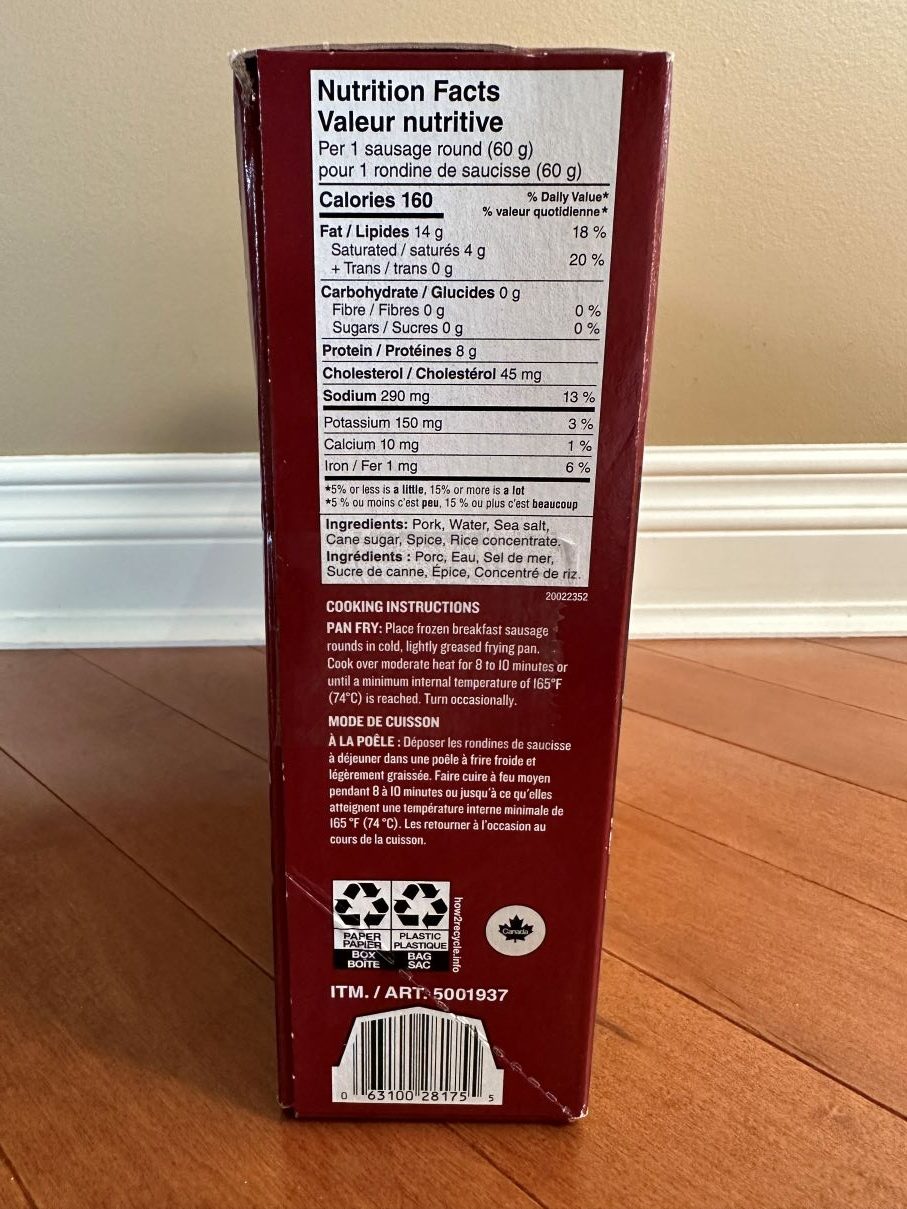 The rounds need to be kept frozen and the best-before date is about 7 months from when I purchased them. To cook the sausages place them in a frying pan with a bit of oil and cook them for about 8 to 10 minutes until the internal temperature reaches 165 degrees Fahrenheit. These are great as a side with pancakes or waffles or can be cut up and put in a breakfast casserole or egg dish, they're also perfect to make homemade breakfast sandwiches.
There is 160 calories, 14 grams of fat, zero grams of carbohydrates, zero grams of fibre, zero grams of sugar, eight grams of protein and 290 milligrams. The sodium isn't as high as I expected. They're not low in calories or fat which I kind of already suspected based on the taste. The ingredients list is short and sweet with pork being the main ingredient. They're gluten-free and the pork is Canadian farm-raised without the use of antibiotics.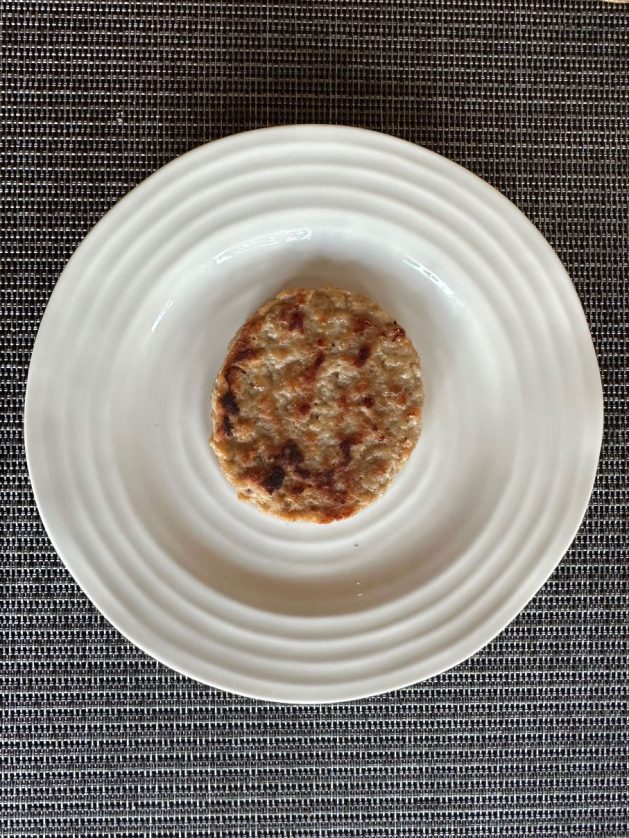 These taste exactly like a typical breakfast sausage, they're very salty and flavorful (from all the salt). The texture is a bit chewy but not rubbery and there are no hard or fatty bits in the rounds I tried. They're definitely a bit greasy but it leaves you wanting more like a lot of salty greasy foods food. I like the taste but try not to eat too much of things like this.
Cost: 7/10
Convenience: 8.5/10
Nutrition: 3/10
Taste: 8/10