I walk the whole store for you every Monday when Costco Sale items and Costco Flyer sales are released for the week, then post them here and on our Facebook page.
***This is a fan-run, independent page with no affiliation or endorsement by Costco Wholesale***
Please note: The price at your local Costco takes precedent (or precedence) over the prices listed on this blog. Costco liquidation/Manager's Special items (ending in .97) vary from store to store. An asterisk (*) on the price tag means the item is not being re-ordered.
If there is something you really want, ***double-check the expiry date*** as some Costco sales items do end mid-week.
If you'd like to skip ahead to the comments section, click here!
Happy Monday everyone!
There's 254 sales to check out this week, so I was kept pretty busy in the aisles today. (thankfully it was reasonable quiet for a Monday morning!)
If you're looking for a new phone this Samsung Galaxy S21 might be of interest.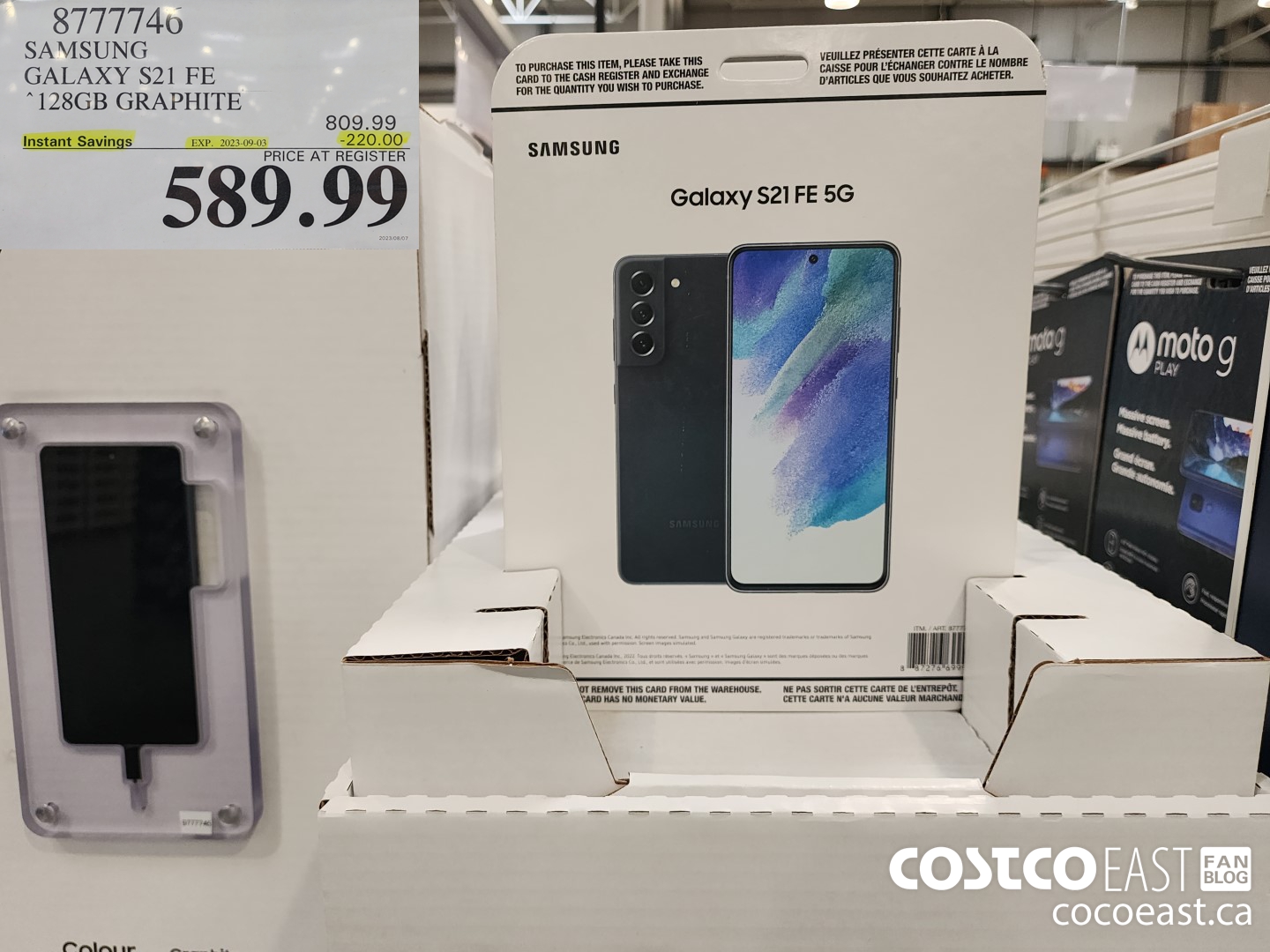 At $220.00 off that's a great deal, and the fact that you don't need to change your plan is a huge bonus! (I wish this was on sale when I needed a new phone last year!)
With how much rain we've been sporadically having this year, it's probably not a bad idea to have an extra umbrella either on you, or in you car all the time! This little Shedrain umbrella is nice and compact, and probably a good addition to your car emergency kit.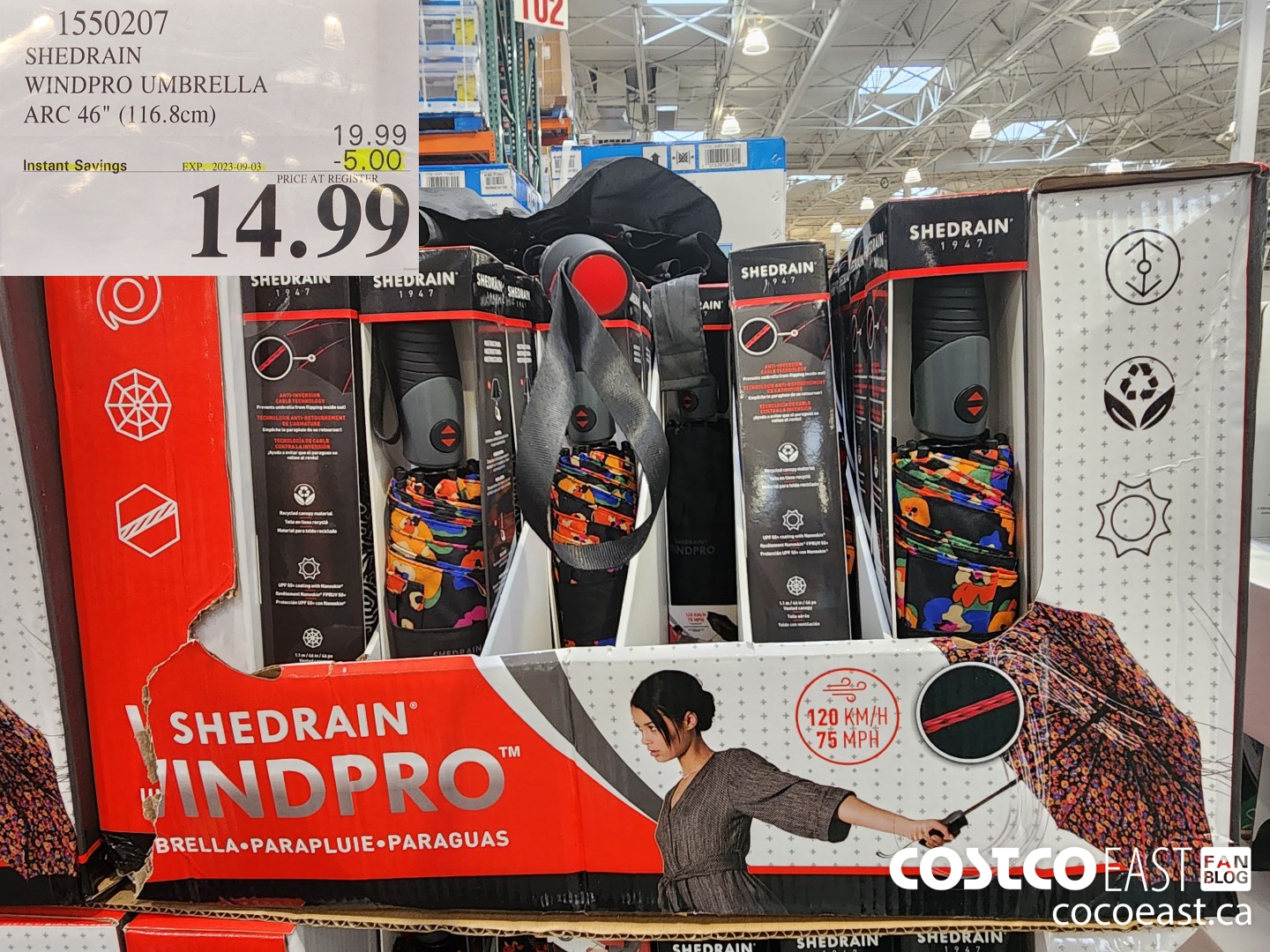 We are getting closer to fall and winter (as much as I hate to say it, it's true!) so it's a good time to check your furnace filters, and grab some when they go on sale so you're set for the next 3 seasons. Perfect timing for this sale then, right?!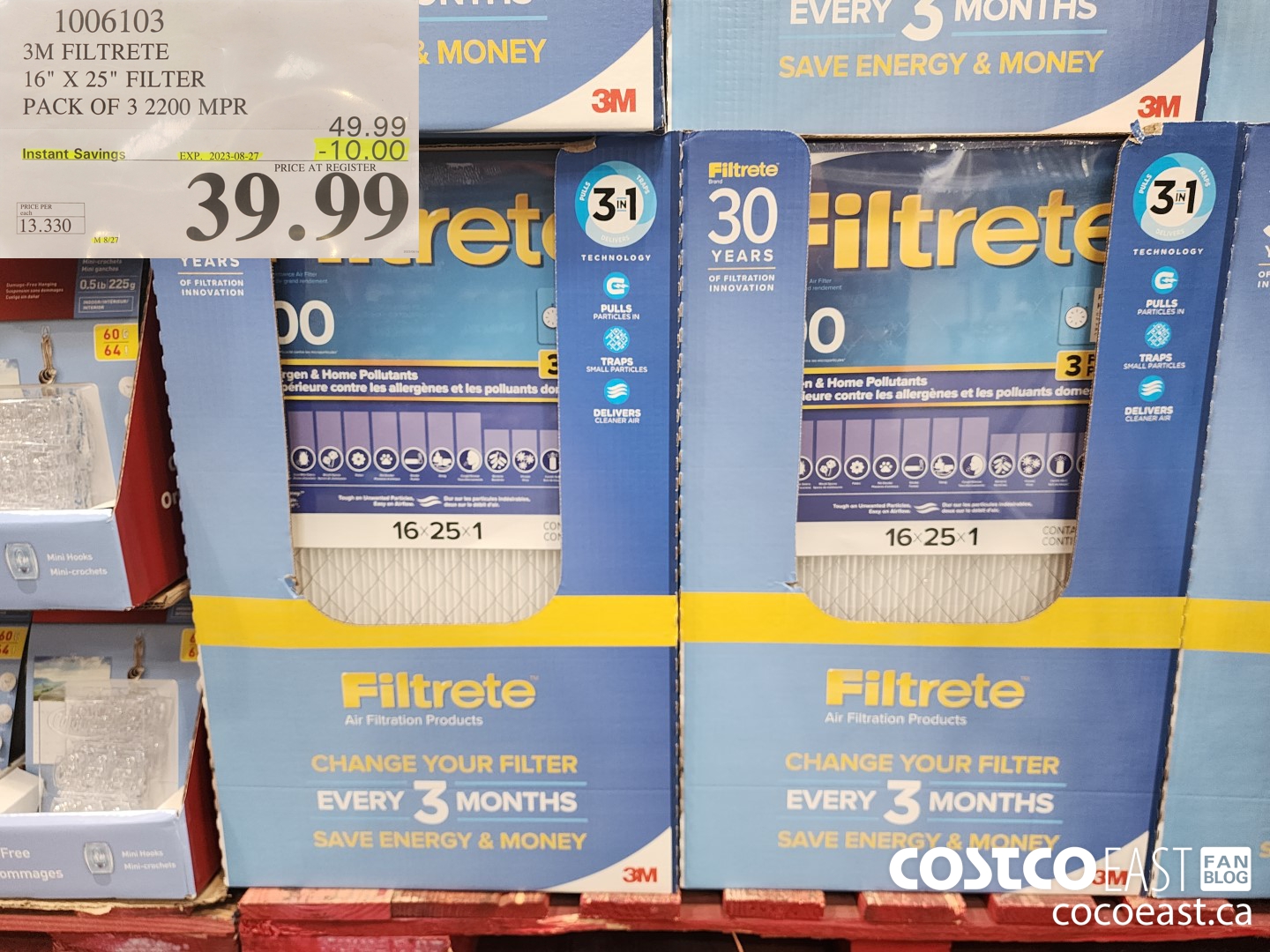 I should probably go and check my stock now…
While summer may be creeping to a close there's plenty of great deals in the seasonal aisles, lots of clearance items to snap up when they hit their lowest prices! Just remember clearance items could be different in your local warehouse, so make sure you call and check prices and availability if you see something you really want!
It is pretty tempting to think of grabbing a little pool to cool off in for $9.97… I mean it says it's a little over 8 ft. so that's just enough for one or 2 people to have a little refresh after a few hours of cutting the lawn! And those Lagostina BBQ baskets are good year round, and $14.97? Sign me up!
With the seasonal change coming it's also a good time to keep an eye on clothes sales. You may want to outfit your kids with a new Eddie Bauer reversible jacket for back to school…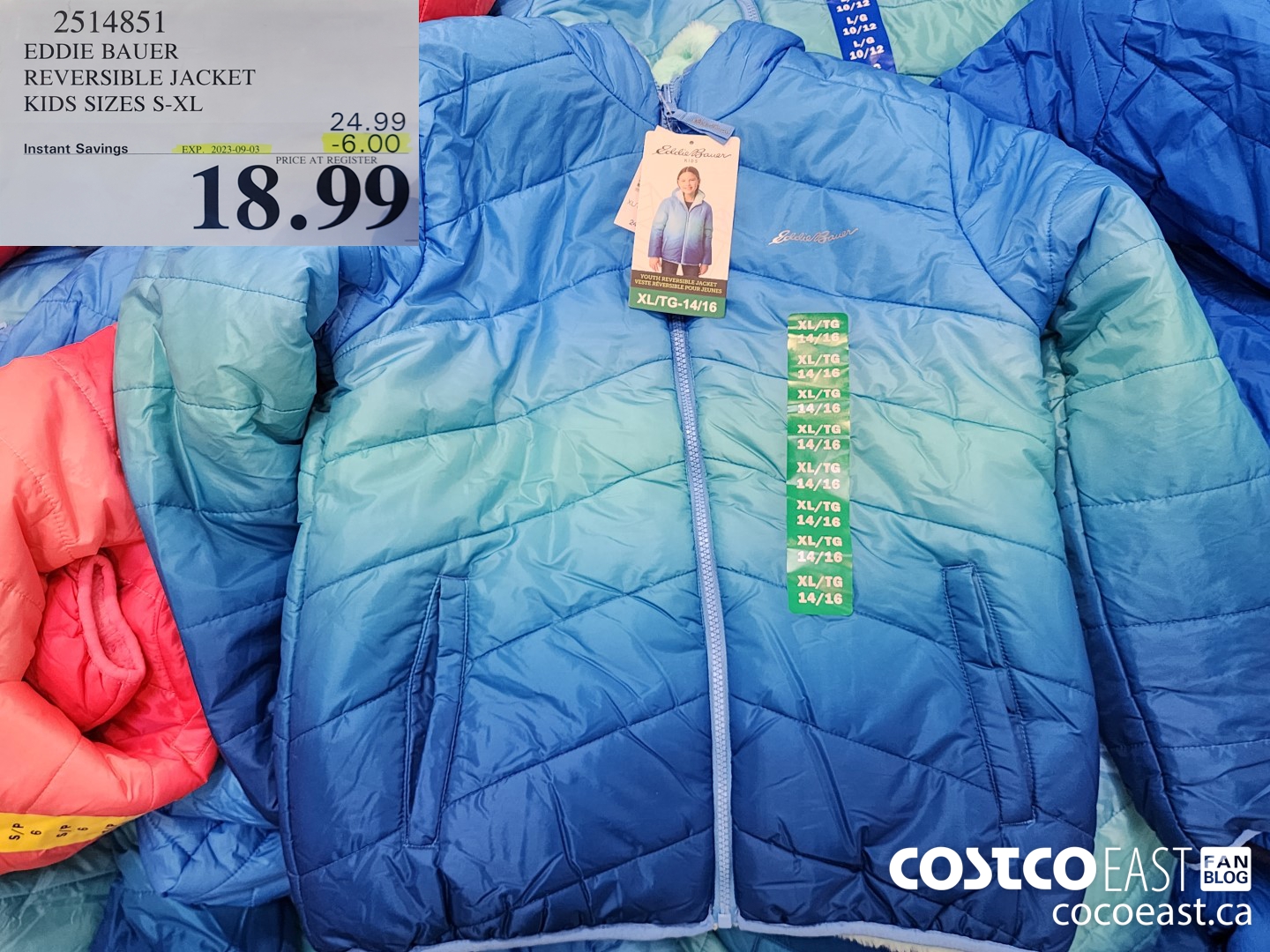 Or maybe a new fleece lined hoodie to keep cozy in during the chilly fall nights.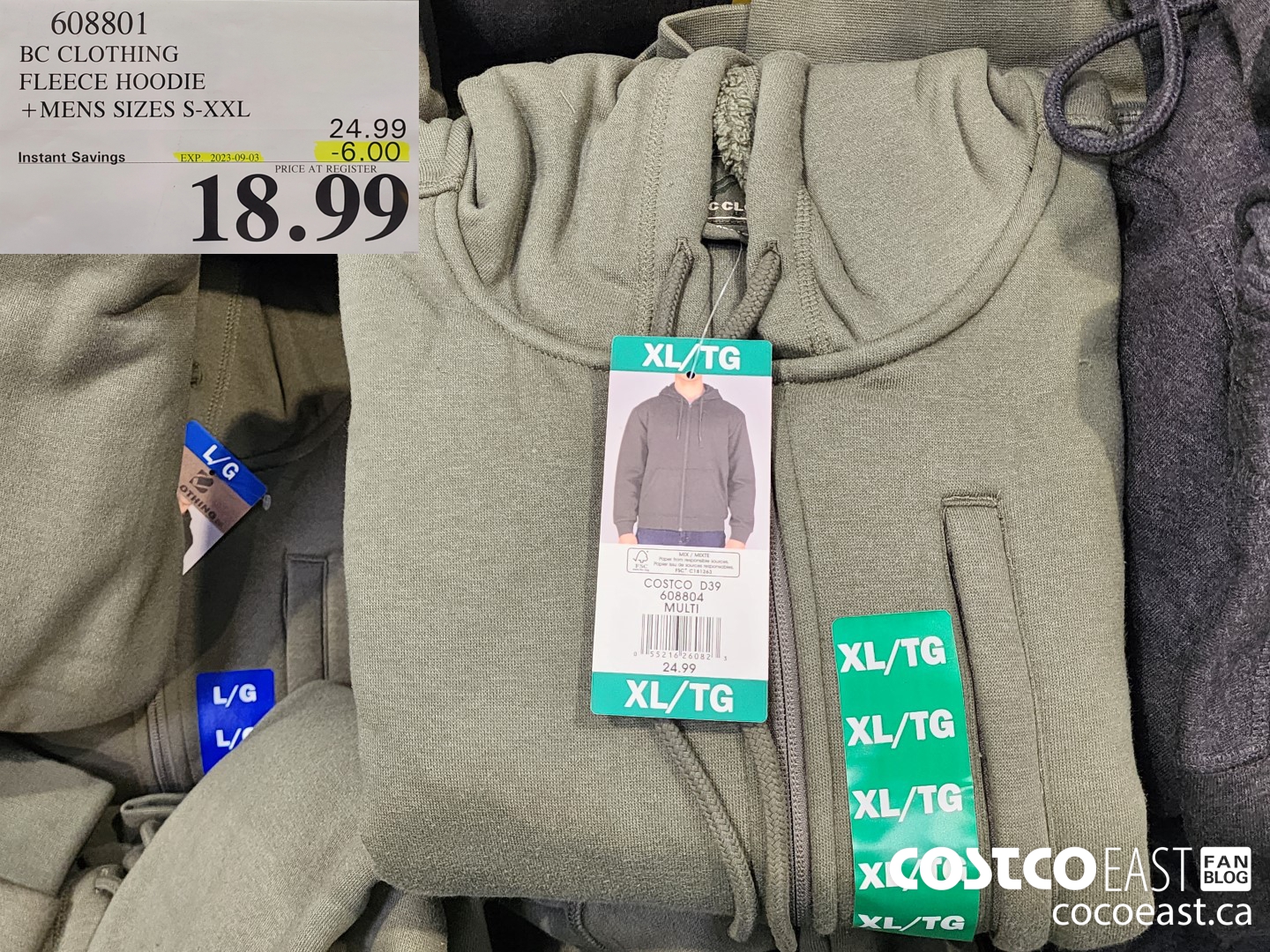 With that, I'll let you go and explore the 250+ sales below.
I'm gonna go and find a kitty to cozy up to…
Enjoy folks, and I'll be seeing you all real soon. Cheers!
Don't forget to check in with Rhonda over at the Costco Quebec Fan Blog and see what fun sales are happening there!
Costco Flyer Sales Aug 7th – Sept 3rd 2023

Costco Treasure hunt sales Aug 14th – 20th 2023