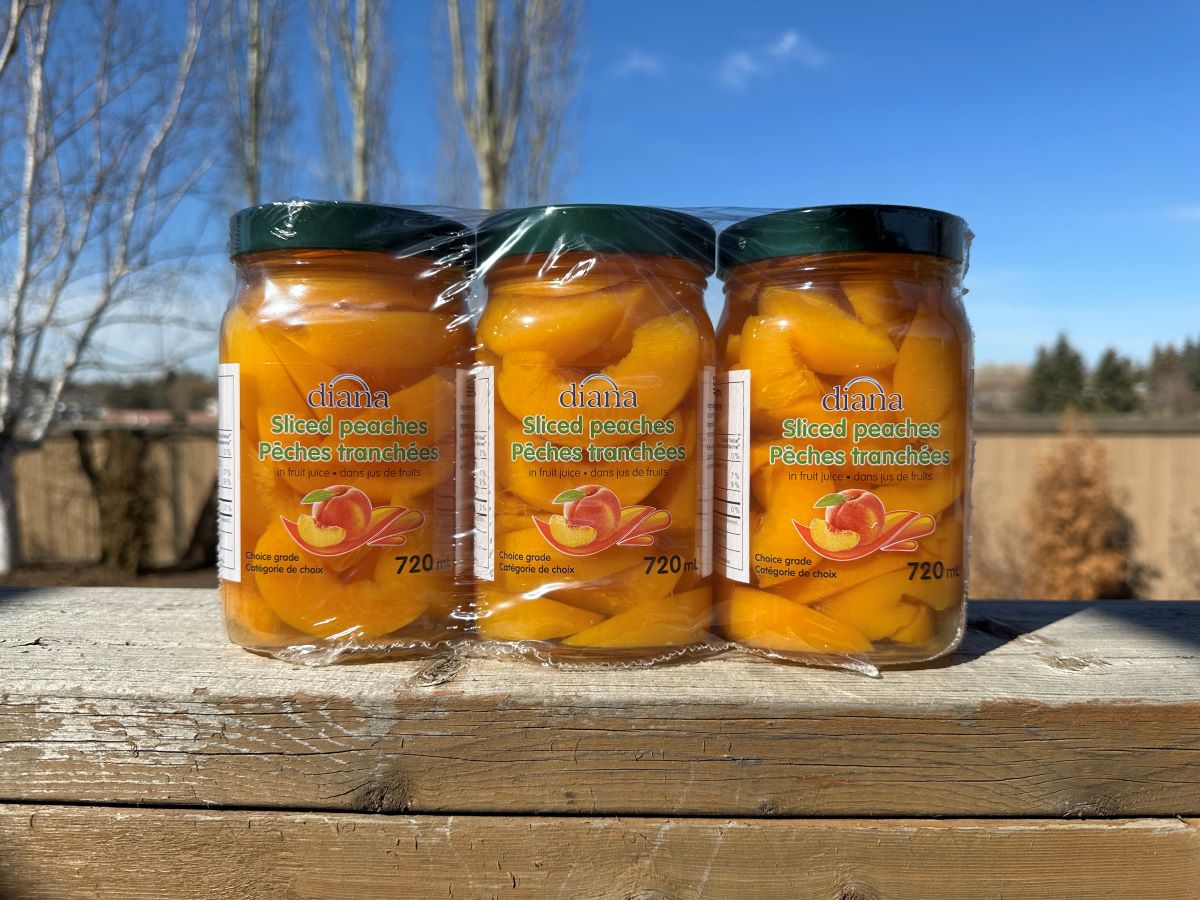 If you like my reviews for Costco food products, the best thing that you can follow me on Instagram or Facebook and tell your friends about my blog Costcuisine, where I review new Costco food products each week! You can also check out my YouTube channel, where I do video reviews!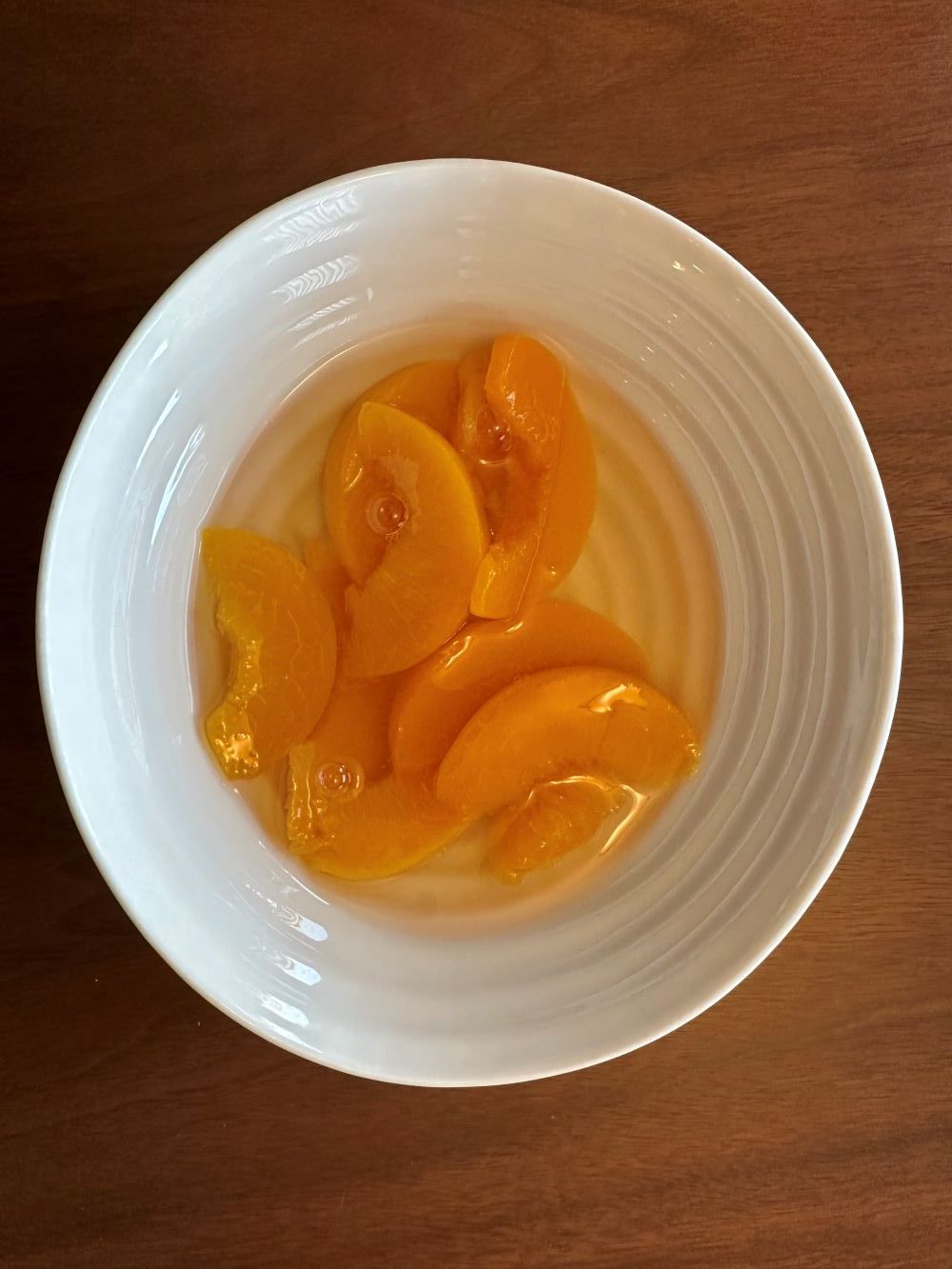 I went on my first solo trip to Costco yesterday and it was very busy but I loved being able to take my time and buy lots of new food to review! One of the items I saw that I picked up was these Diana Sliced Peaches. I used to love peaches as a kid and my nine month old daughter is currently loving fruit so I bought these for her to try too!
The price is right for these peaches! You get three 720 mL jars for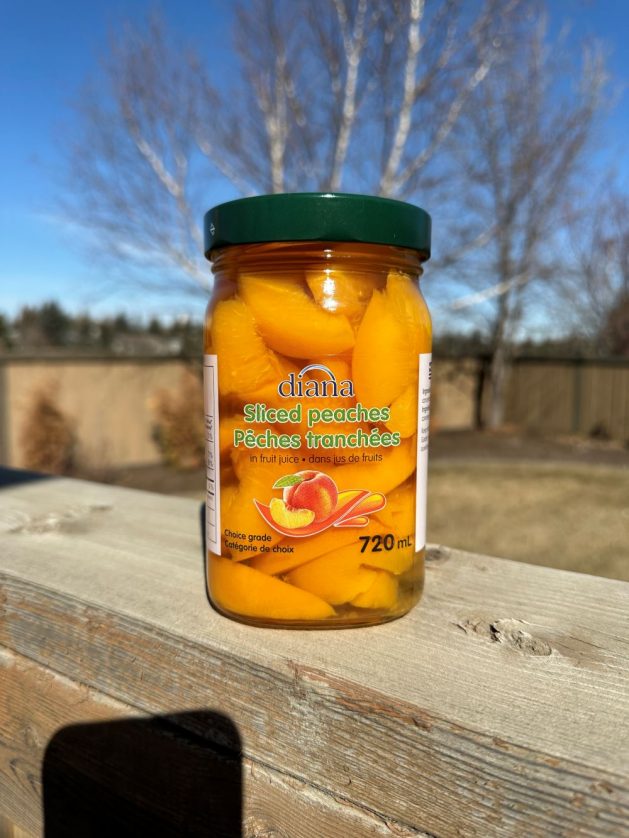 The best before date on the jars is two and a half years from when we purchased them so my husband joked we can use these if there's an apocalypse. The peaches are a product of Greece and imported by a company from Quebec. There are many ways to use jarred peaches other than just eating them on their own. You can put them in a smoothie, on oatmeal, in a cobbler or crisp, to make salsa or in a pie.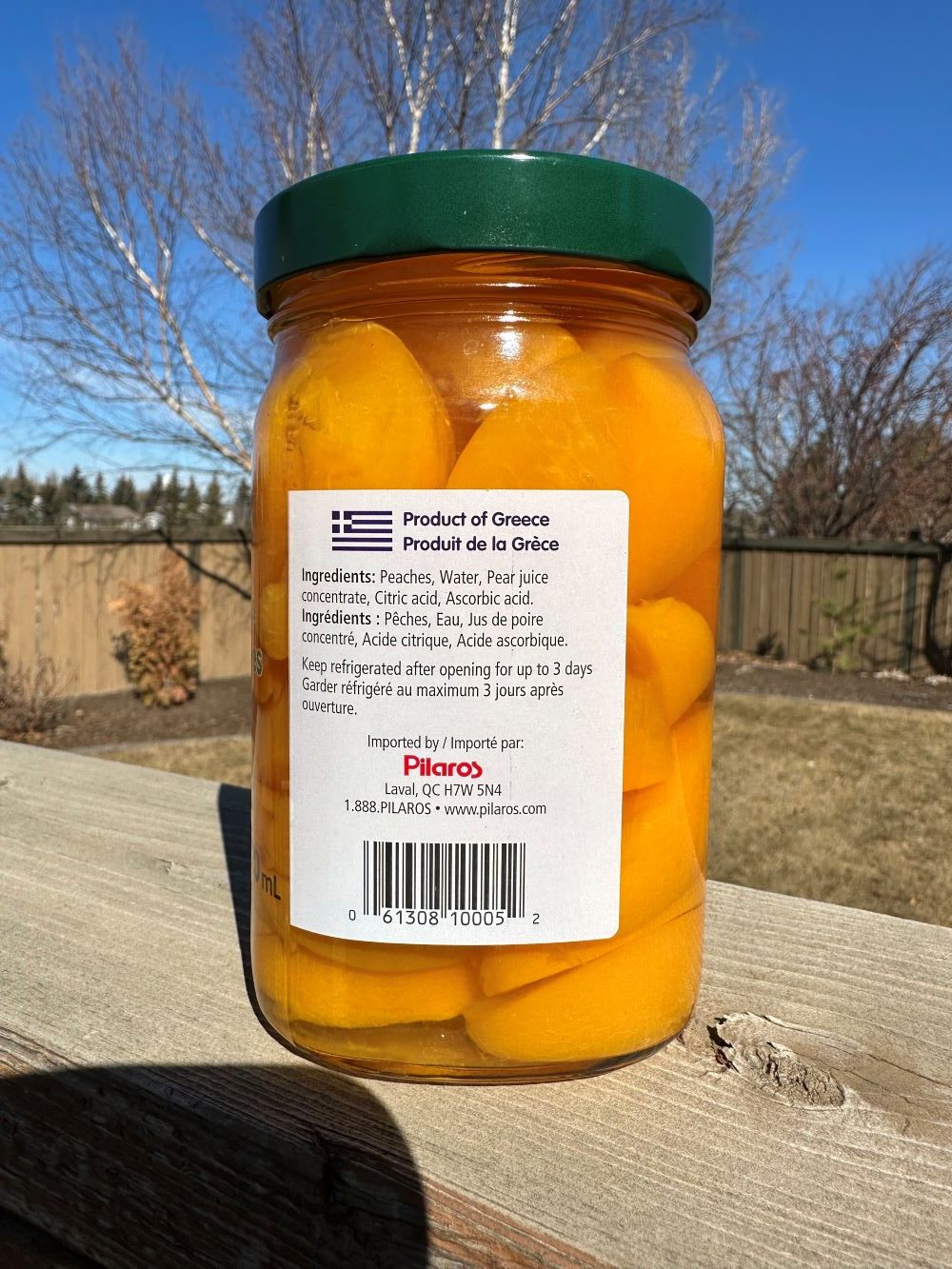 These jarred peaches don't have added sugar and are packed in pear juice. A 2/3 cup serving has 50 calories, zero grams of fat, 11 grams of carbohydrates, two grams of fibre and nine grams of sugar and one gram of protein. I like that they don't have added sugar because after a rinse off I can serve these to my daughter.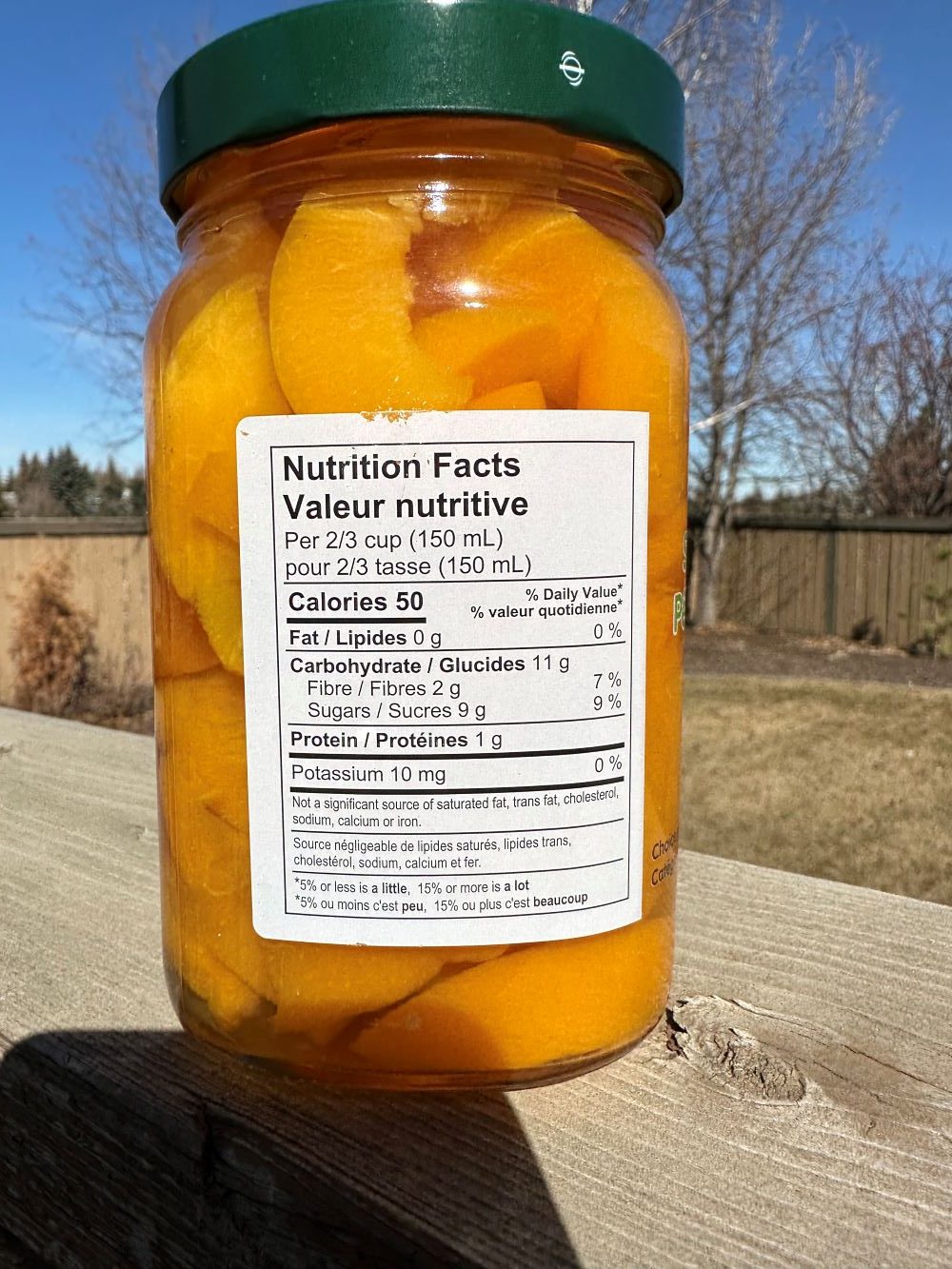 I'm actually glad I bought these. They're really nice tasting, they're not sweet and taste very fresh and delicious! They're nice and juicy and soft but not soggy. I'm reminded just how much I like peaches by eating these. We know it can be hard to find good peaches and they're not always in season so these are a great option for peach lovers. I think both adults and kids will love these.
I have tried and reviewed the Del Destino jarred Mango Slices from Costco before and they tasted like peaches to me rather than mango slices. If I were looking to buy jarred fruit I'd definitely buy these again rather than the mango slices.
Cost: 8/10
Convenience: 10/10
Nutrition: 10/10
Taste: 8.5/10