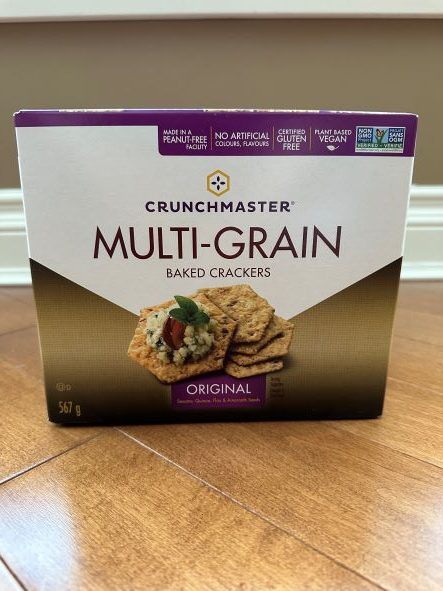 If you like my reviews for Costco food products, the best thing that you can do is follow me on Instagram or Facebook and tell your friends about my blog Costcuisine, where I review new Costco food products each week! You can also check out my YouTube channel, where I do video reviews!
I paid $10.99 Canadian for the 567 gram box of crackers that has two bags of crackers in it.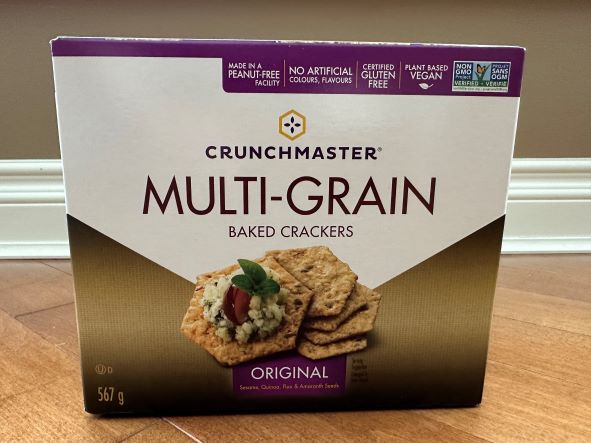 The bags aren't resealable so when I opened my bag I popped it into a large Ziploc with an elastic band around the bag. The best before date is 10 months from the date I purchased the crackers. These crackers are super versatile. I love them alone but they'd be great with cheese, on a charcuterie board, or with various dips. I served them with the Fontaine Sante Spinach Dip and that was a great combination.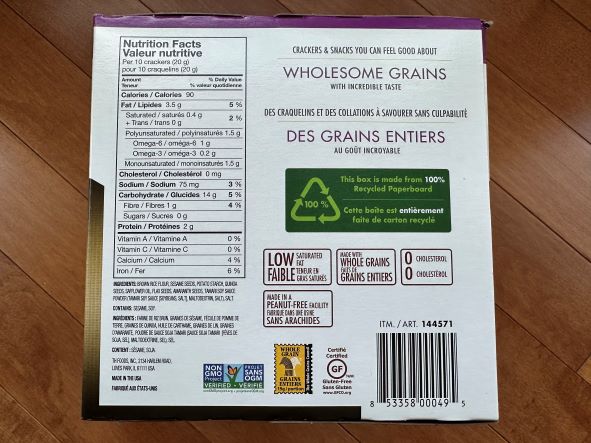 The crackers are gluten-free, vegan, peanut-free and have no artificial colours or flavours. 10 crackers have 90 calories, three and a half grams of fat, 75 milligrams of sodium, 14 grams of carbohydrates, one gram of fibre, zero grams of sugar and two grams of protein. They contain soy and sesame.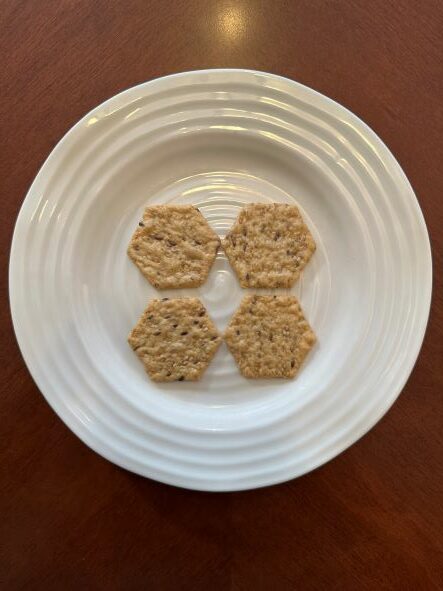 These may be my new favorite cracker from Costco. I'll warn you, even on their own they're addictive! The flavor is salty goodness with a hint of sesame and the texture is crisp and crunchy. I did not expect at all to like these as much as I do, I honestly thought they looked pretty boring. I will definitely buy these again, they're simple but tasty and versatile.
Cost: 7.5/10
Convenience: 10/10
Nutrition: 8.5/10
Taste: 9/10