I walk the whole store for you every Monday when Costco Sale items and Costco Flyer sales are released for the week, then post them here and on our Facebook page.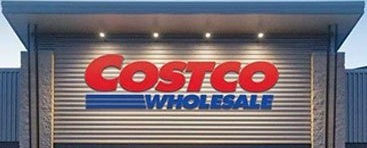 ***This is a fan run, independent page with no affiliation or endorsement by Costco Wholesale***
Please note: The price at your local Costco takes precedent (or precedence) over the prices listed on this blog. Costco liquidation/Manager's Special items (ending in .97) vary from store to store. An asterisk (*) on the price tag means the item is not being re-ordered.
If there is something you really want, ***double check the expiry date*** as some Costco sales items do end mid-week.
If you'd like to skip ahead to the comments section, click here!
Hey there folks, welcome back!
Taralyn, I had a look at the pricing for the platters for you, looks like you've got 3 choices for a Croissant, Shrimp or a meat & cheese platter and they're all $49.99.
You'll need to fill out the form in the bakery dept. and a staff member told me they'll need at least 48 hours notice to get it ready for you. I'm not sure if you can order over the phone though, so you may want to give them a call and ask. (Kingston warehouse (613) 549-2527)
Jan you're right about the Technoflex garden edging, it feels nice and heavy and when I was finally thinking of grabbing some last year they only had 1 or 2 left. I won't be holding out for that long this year!
I seem to remember lots of people were looking for the Tommy Bahama backpack beach chair last year, but no one could find them. Well folks, here they are for $49.99. Get 'em while they're hot!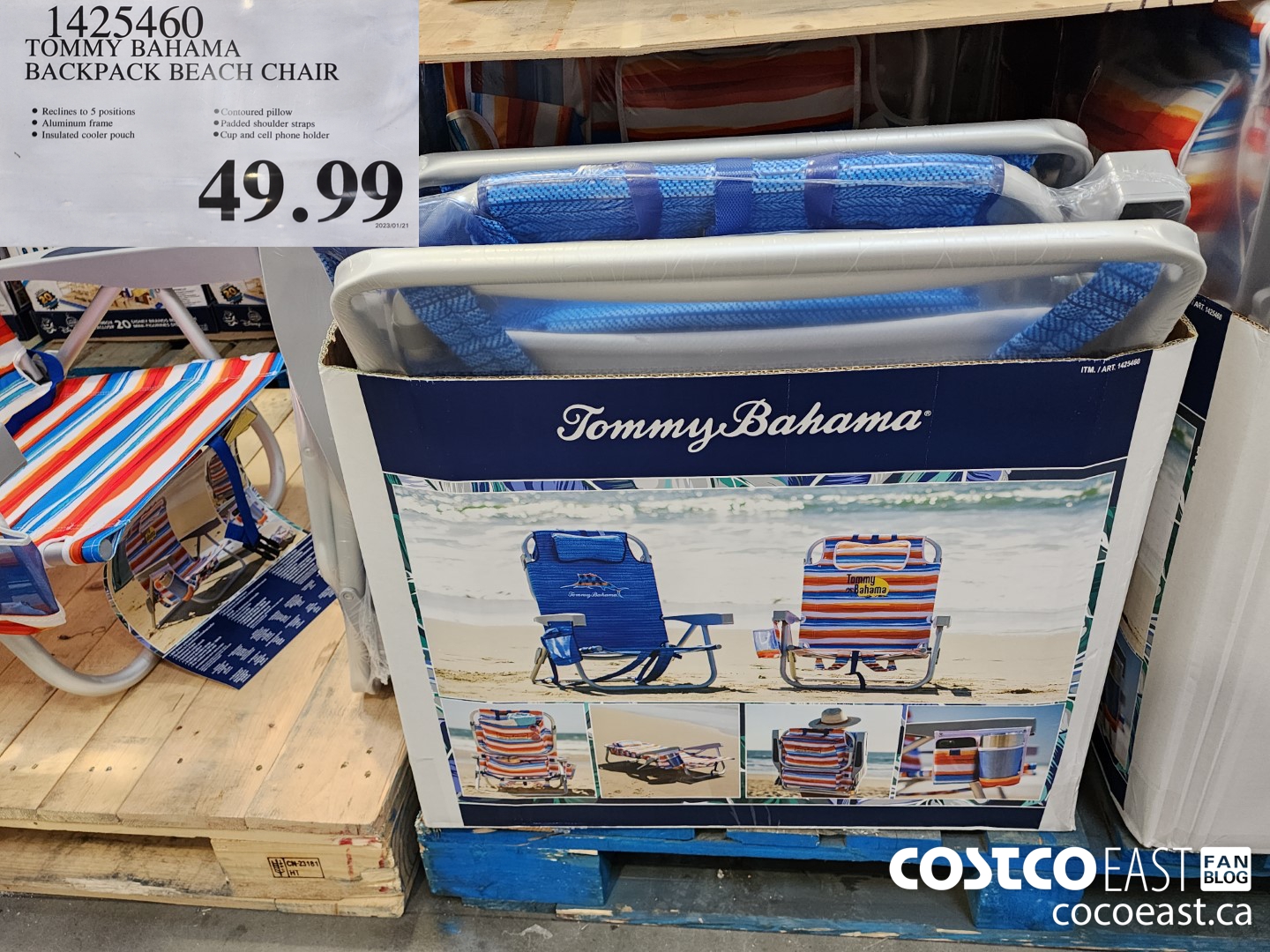 I've been meaning to (and keep forgetting…) pick up some frozen fish from Costco, we really enjoyed the Haddock fillets in the past and am kind of curious if anyone has tried the Olivia Mahi-Mahi? I know it's a little bit meatier than Haddock, but closer to a tuna steak, or swordfish???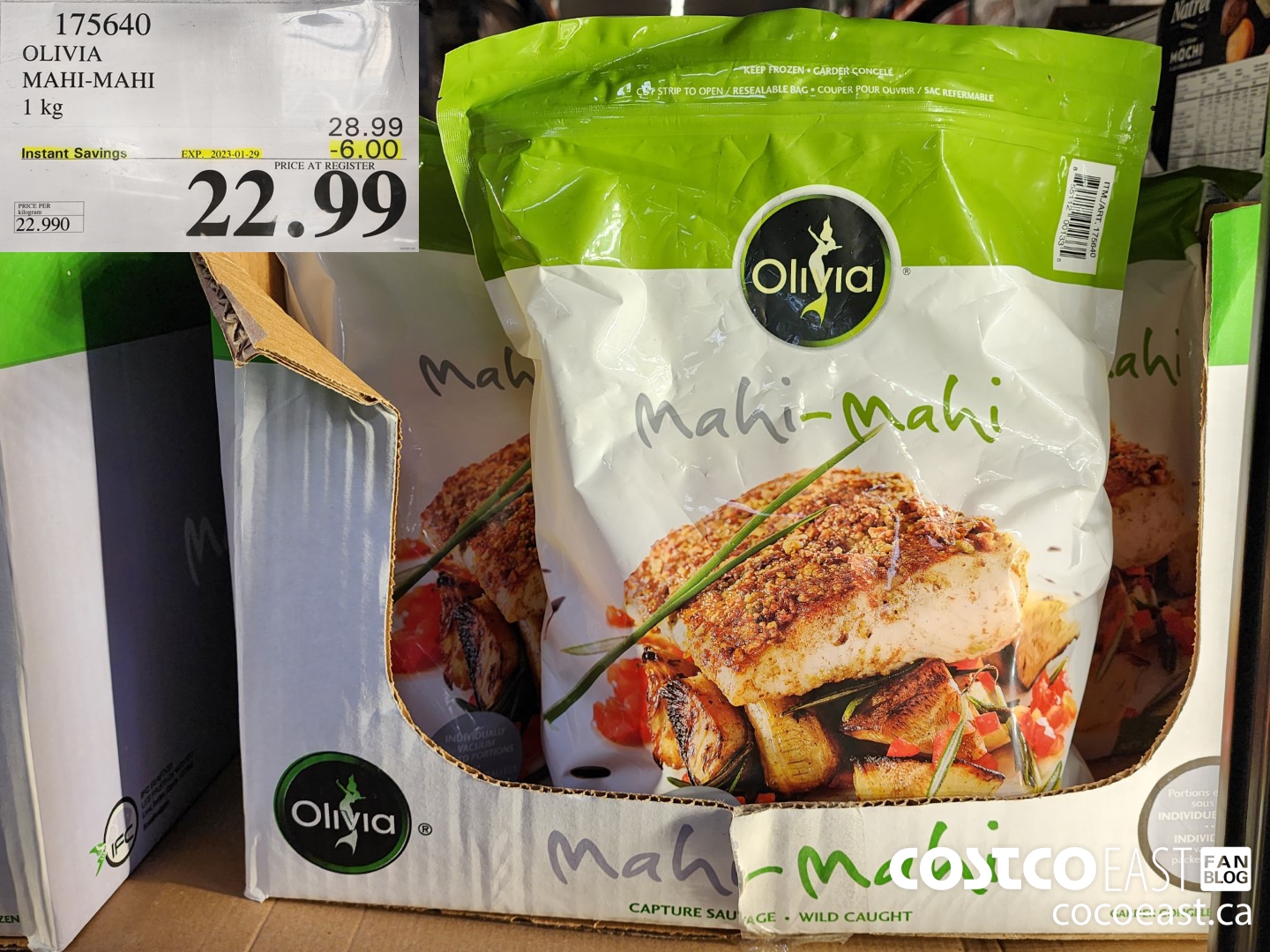 I picked up some of these 3M broom grippers today, very exciting I know!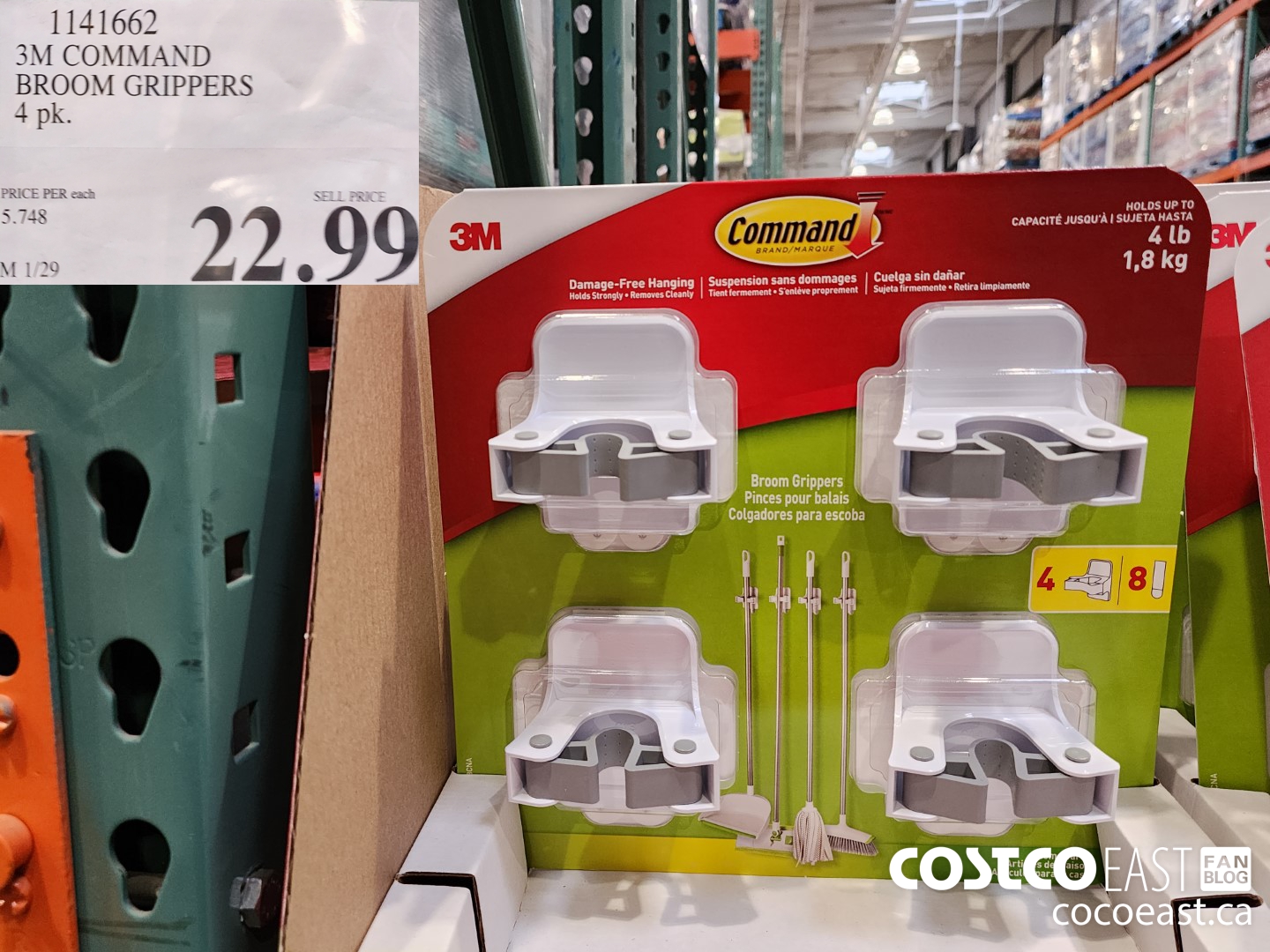 I'm going to put these up in our laundry room so we can keep our brooms and mops off the floor, obviously.
So in saying that, I'm going to go and do that… And then clean the kitty litter, so much fun!
Have a great night folks, enjoy the sales and I'll see you on Wednesday!
Don't forget to check in with Rhonda over at the Costco Quebec Fan Blog and see what fun sales are happening there!
Costco Flyer Sales Jan 1st 2023 – Jan 29th 2023

Costco Treasure hunt sales Jan 23rd – 29th 2023