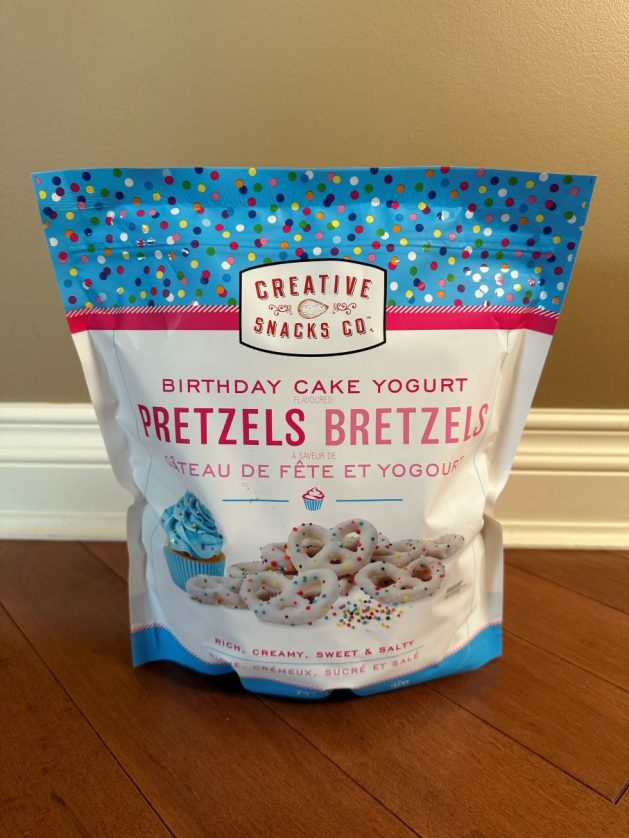 If you like my reviews for Costco food products, the best thing is that you can follow me on Instagram or Facebook and tell your friends about my blog Costcuisine, where I review new Costco food products each week! You can also check out my YouTube channel, where I do video reviews!
Who can resist picking up a fun product like these Birthday Cake Yogurt Pretzels from Creative Snacks? That's what I'm reviewing today!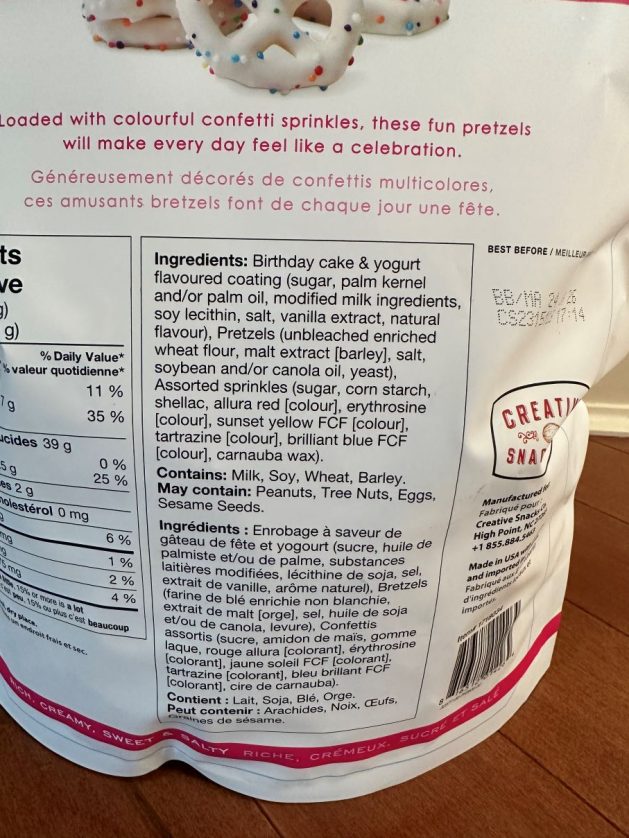 I paid $10.99 Canadian for the 737-gram bag at Costco. Although this might seem expensive for a bag of pretzels, this is a similar price to a lot of the other snack items at Costco.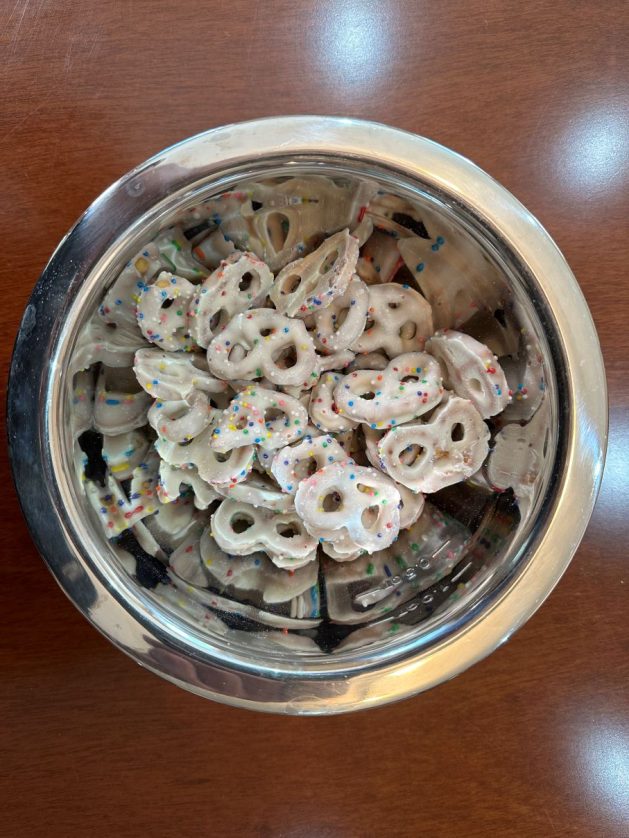 The best-before date is seven months from when I purchased the bag and the bag reseals. I'm happy to report most of the pretzels in my bag are intact and there are only a few broken ones. None are crushed into crumbs though! I think kids would really love these and all the adults that I know like them too. They're kind of a fun, unique snack that you could replicate at home but it's much easier to buy them!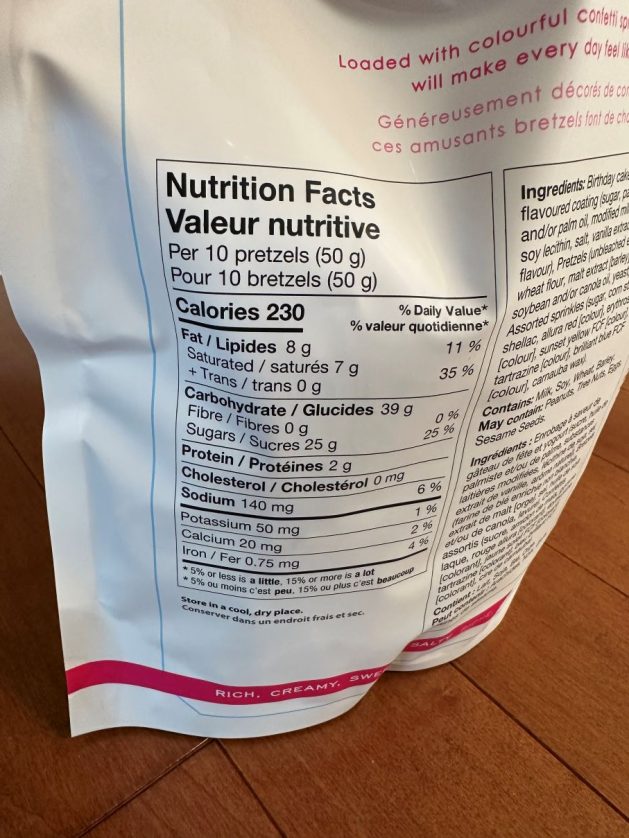 For 10 pretzels there are 230 calories, eight grams of fat, 39 grams of carbohydrates, zero grams of fibre, 39 grams of carbohydrates, 25 grams of sugar, two grams of protein and 140 milligrams of sodium. It's really easy to eat more than 10 pretzels so if you're watching your sugar and carb intake, try to be mindful of your portion size.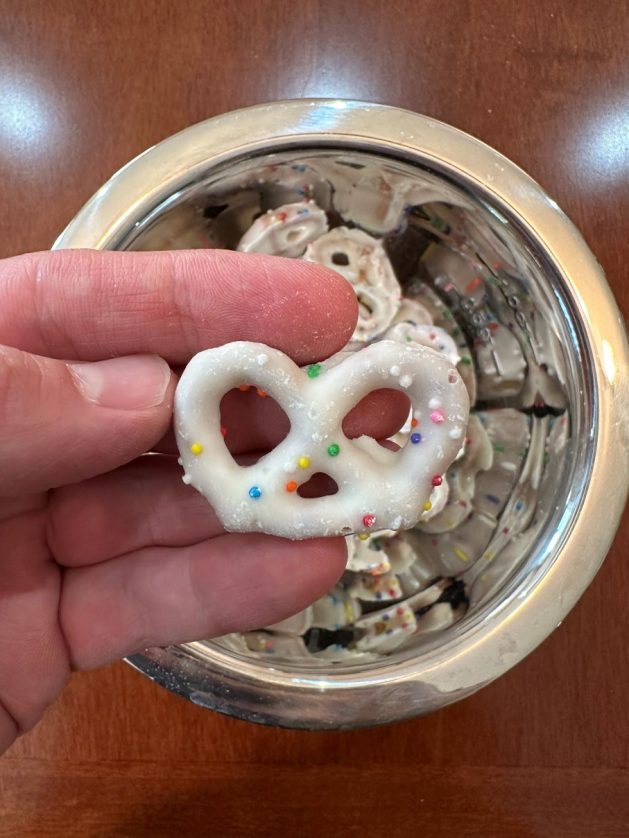 I like these, I'm surprised I do because I usually find anything with birthday cake flavor a bit too artificial for my taste. I never would have guessed the combination of birthday cake and pretzel would go well together but it does. They're not super, super sweet which is a good thing. The sprinkles add a little bit of colour and a tiny bit of additional crunchy texture.
Cost: 6.5/10
Convenience: 10/10
Nutrition: 0/10
Taste: 8/10