I walk the whole store for you every Monday when Costco Sale items and Costco Flyer sales are released for the week, then post them here and on our Facebook page.
***This is a fan-run, independent page with no affiliation or endorsement by Costco Wholesale***
Please note: The price at your local Costco takes precedent (or precedence) over the prices listed on this blog. Costco liquidation/Manager's Special items (ending in .97) vary from store to store. An asterisk (*) on the price tag means the item is not being re-ordered.
If there is something you really want, ***double-check the expiry date*** as some Costco sales items do end mid-week.
If you'd like to skip ahead to the comments section, click here!
Hey there folks, welcome back!
It's not very often that I walk down the aisles and something catches my eye and makes me stop in my tracks to check out. But this one did!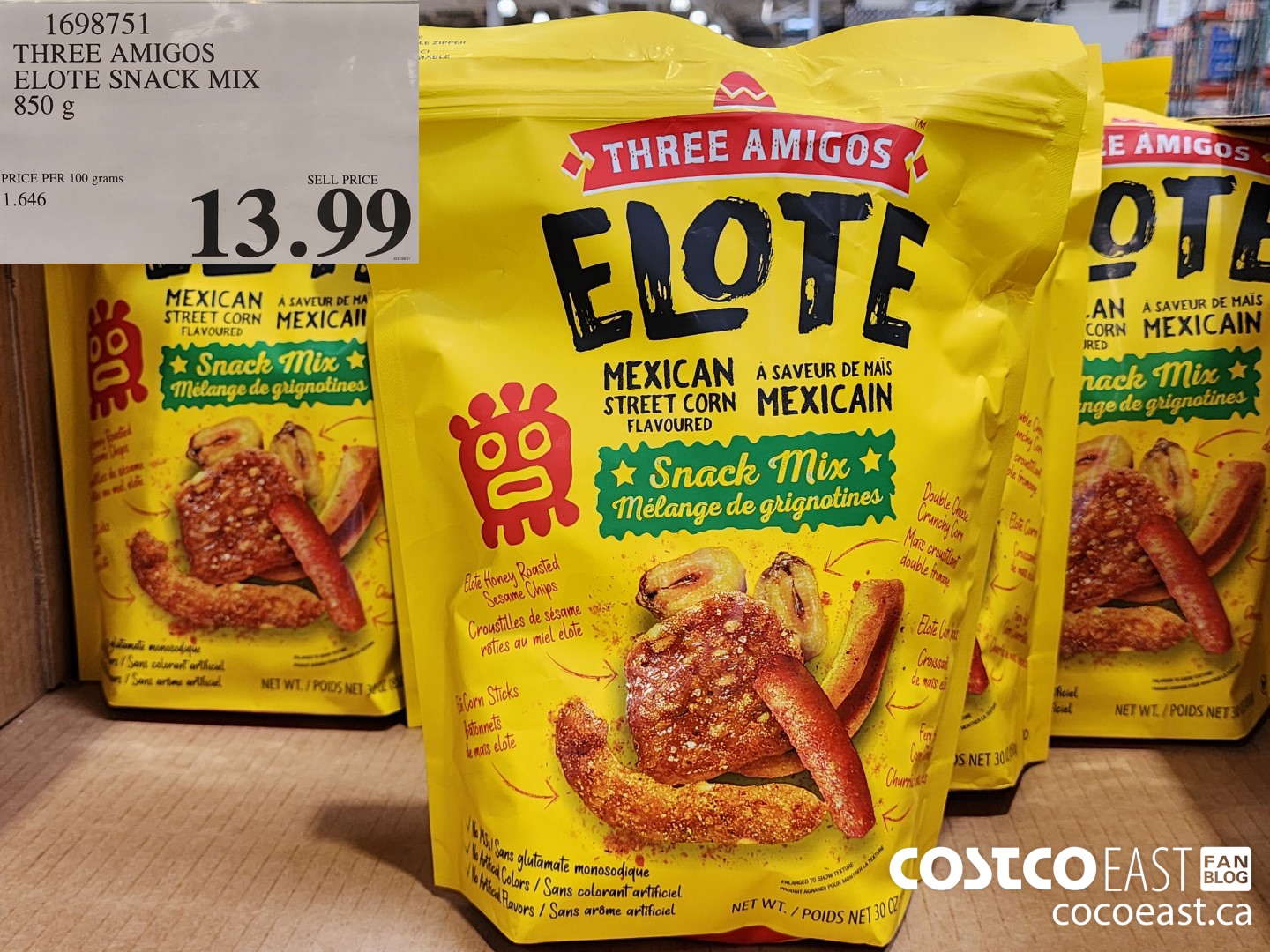 (Also the name of one of my favourite cook books "Elote", and one of my favourite movies "Three Amigos!)
I waited to get home before diving into it, and I love it! I mean it's like a party mix of any kind I suppose, but it's got a bit more of a Mexican "flare" to it with the corn (Elote) and churros bits. It's got some sweet, salty, spicy and savoury… All the "S" words! I could have stood there and devoured the entire bag, thankfully I was able to walk away from it. My only problem with it is that it's not 100% gluten free because of the sesame crisps… Guess that means I will have to eat the entire bag on my own!
Anyhow, on to the sales!
Ziploc large freezer bags and the variety packs are on sale for $4.50 and $3.50 off.
The large freezer bags we're always my favourite. They're big enough for almost anything, but not so big that they're cumbersome.
Swiss Chalet Chicken pot pies are on sale for $4.50 off. Add a little bit of (or a lot of, in my case!) "Chalet" dipping sauce to this and you've got a quick and delicious meal!
I've kind of had my eye on the Greenfield pork sausage rounds for a while… I don't eat big breakfast too often, but every now and then on a Sunday morning you need some scrambled eggs, hash browns, (or potato pancakes!) and bacon or sausages! I haven't tried these before, but it's kind of tempting to give 'em a shot… What do you all think? Have any of you tried these and like, or dislike them???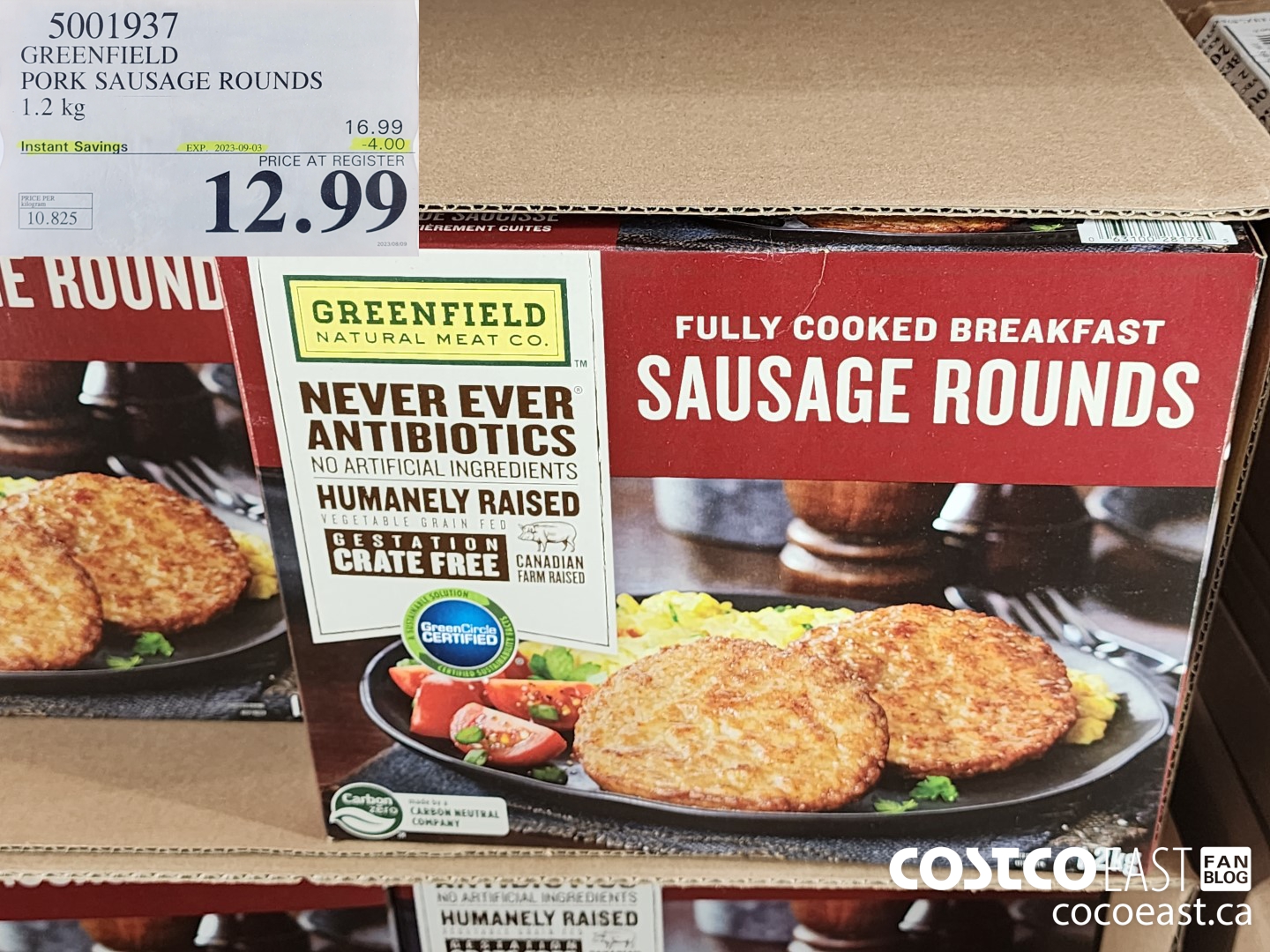 Another big-ish sale I saw was the Children's Advil for $3.50 off!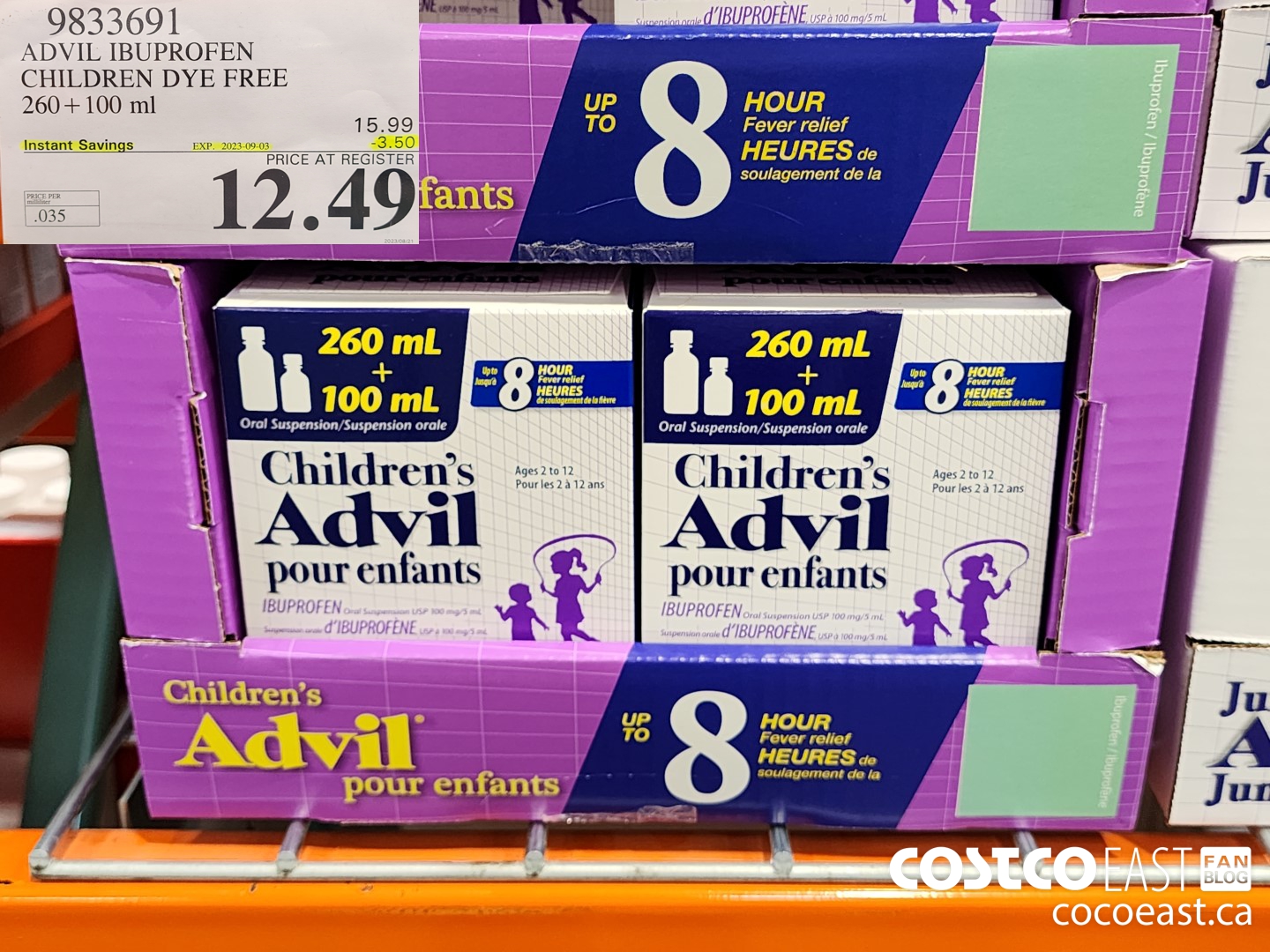 These were in short supply not too long ago, so you may want to pick one up on your next visit!
It's now time for you to go forth and explore that aisles folks! There's 262 items to check out below, so grab a cup of coffee and your shopping list and get browsing!
Cheers!
Don't forget to check in with Rhonda over at the Costco Quebec Fan Blog and see what fun sales are happening there!
Costco Flyer Sales Aug 7th – Sept 3rd 2023

Costco Treasure hunt sales Aug 21st – 27th 2023