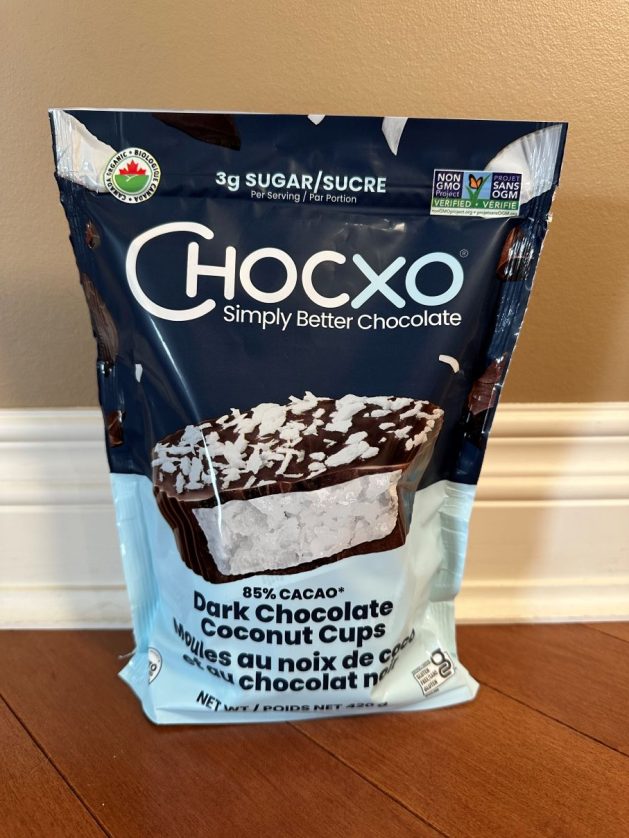 If you like my reviews for Costco food products, the best thing is that you can follow me on Instagram or Facebook and tell your friends about my blog Costcuisine, where I review new Costco food products each week! You can also check out my YouTube channel, where I do video reviews!
I'm always interested in trying the low-sugar snacks that Costco carries so when I saw these Choc Xo Dark Chocolate Coconut Cups I picked them up to review.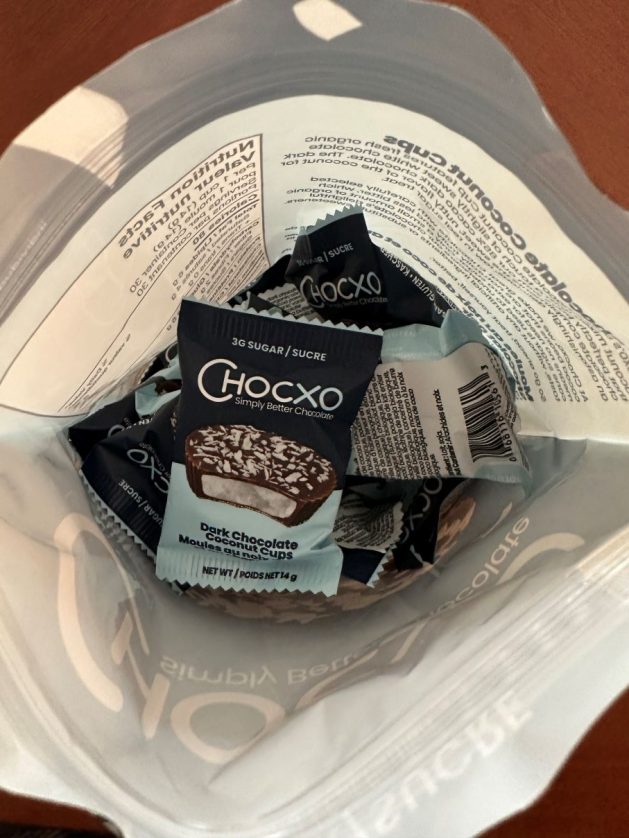 I paid $9.99 for the 420-gram bag of coconut cups that were on sale for three dollars off the regular price of $12.99.
I like that each coconut cup is individually packaged because I can easily pop a few in my desk at work, purse or lunch. The bag reseals and the best-before date is 11 months from when I purchased them. I find it off that the bag says to refrigerate the cups after purchasing because they're not refrigerated at Costco and the expiry date is almost a year away. I totally missed this and didn't put them in my refrigerator until after I opened the bag. They still taste fine.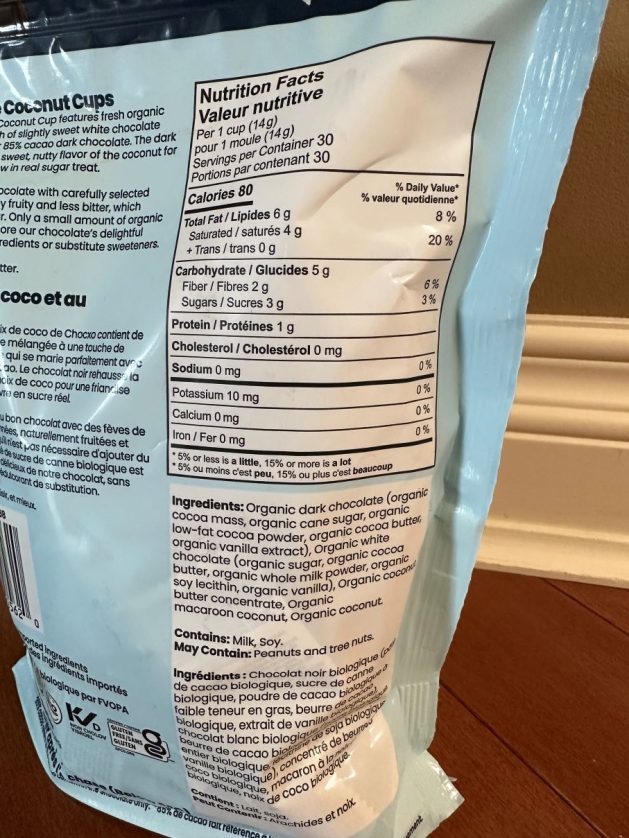 There are 80 calories, six grams of fat, five grams of carbohydrates, two grams of fibre, three grams of sugar, one gram of protein and zero milligrams of sodium in each cup. There's a very similar product from Costco called the Unreal Dark Chocolate Coconut Minis and one major difference is that these have dairy in them and the Unreal ones do not, so they're suitable for vegans which is a negative for the CHOCXO in my opinion. The cups contain milk, soy and may contain peanuts and tree nuts. They're keto, gluten-free, Non-GMO and organic but one cup isn't really that big for 80 calories and six grams of fat.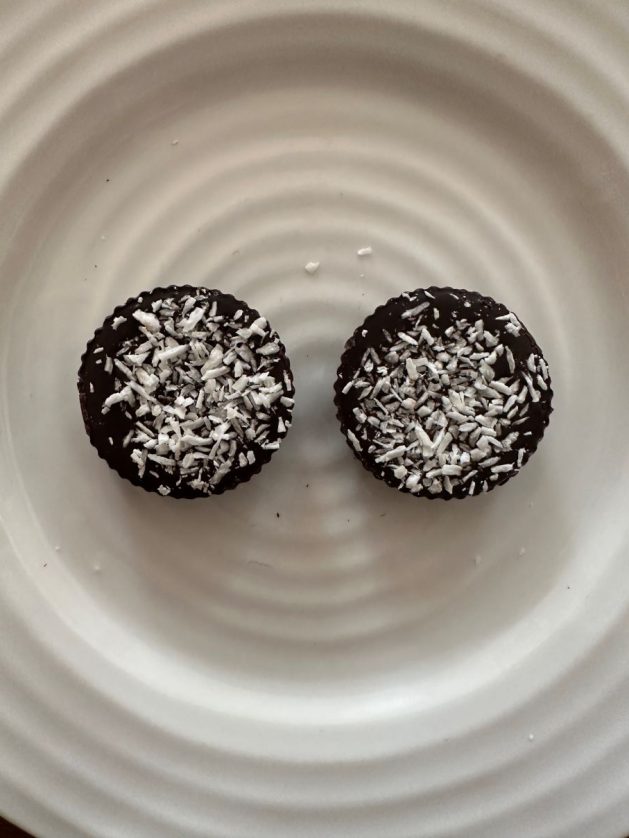 These taste a lot more like chocolate than they do coconut, they have a strong dark chocolate flavor and are decently sweet. They're pretty good for a keto product. The coconut flavor is pretty subtle and seems to add texture rather than flavor. They're a bit sweeter and have a stronger chocolate flavor than the Unreal Coconut Minis so it just depends on what you're looking for.
Cost: 8/10
Convenience: 10/10
Nutrition: 3/10
Taste: 7.5/10