I walk the whole store for you every Monday when Costco Sale items and Costco Flyer sales are released for the week, then post them here and on our Facebook page.
Location: Barrie, ON.
***This is a fan-run, independent page with no affiliation or endorsement by Costco Wholesale***
Please note: The price at your local Costco takes precedent (or precedence) over the prices listed on this blog. Costco liquidation/Manager's Special items (ending in .97) vary from store to store. An asterisk (*) on the price tag means the item is not being re-ordered.
If there is something you really want, ***double-check the expiry date*** as some Costco sales items do end mid-week.
If you'd like to skip ahead to the comments section, click here!
"sigh" Well I guess my "vacation" had to come to an end at some point, right? I had time to do one more shop at the Barrie, ON. warehouse this morning, but then we had to hit the road shortly after and head back home. It's always nice to be back home, and both Ewok and Dexter were (and are) very happy to see us!
Anyhow, I was happy to see two items I'd been eyeballing for a while have dropped in price… One to an almost "why didn't I buy it" degree… And I'm sure you'll agree with me.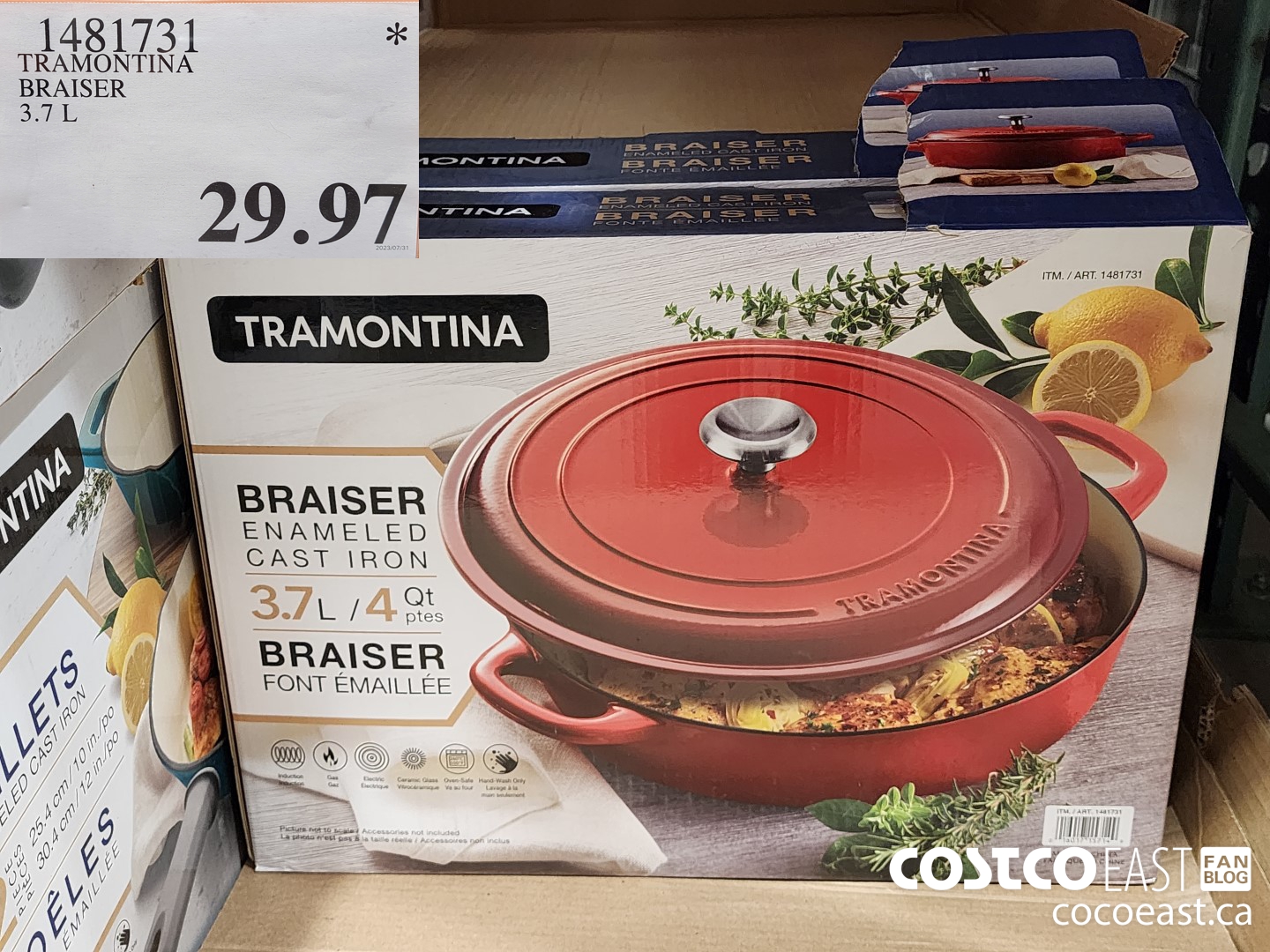 It's hard to justify not grabbing this, I mean $29.97 for an enamelled cast iron pan like this is just crazy!
The other one was the Bodum 12 cup French press coffee make dropping 10 dollars down to $19.97.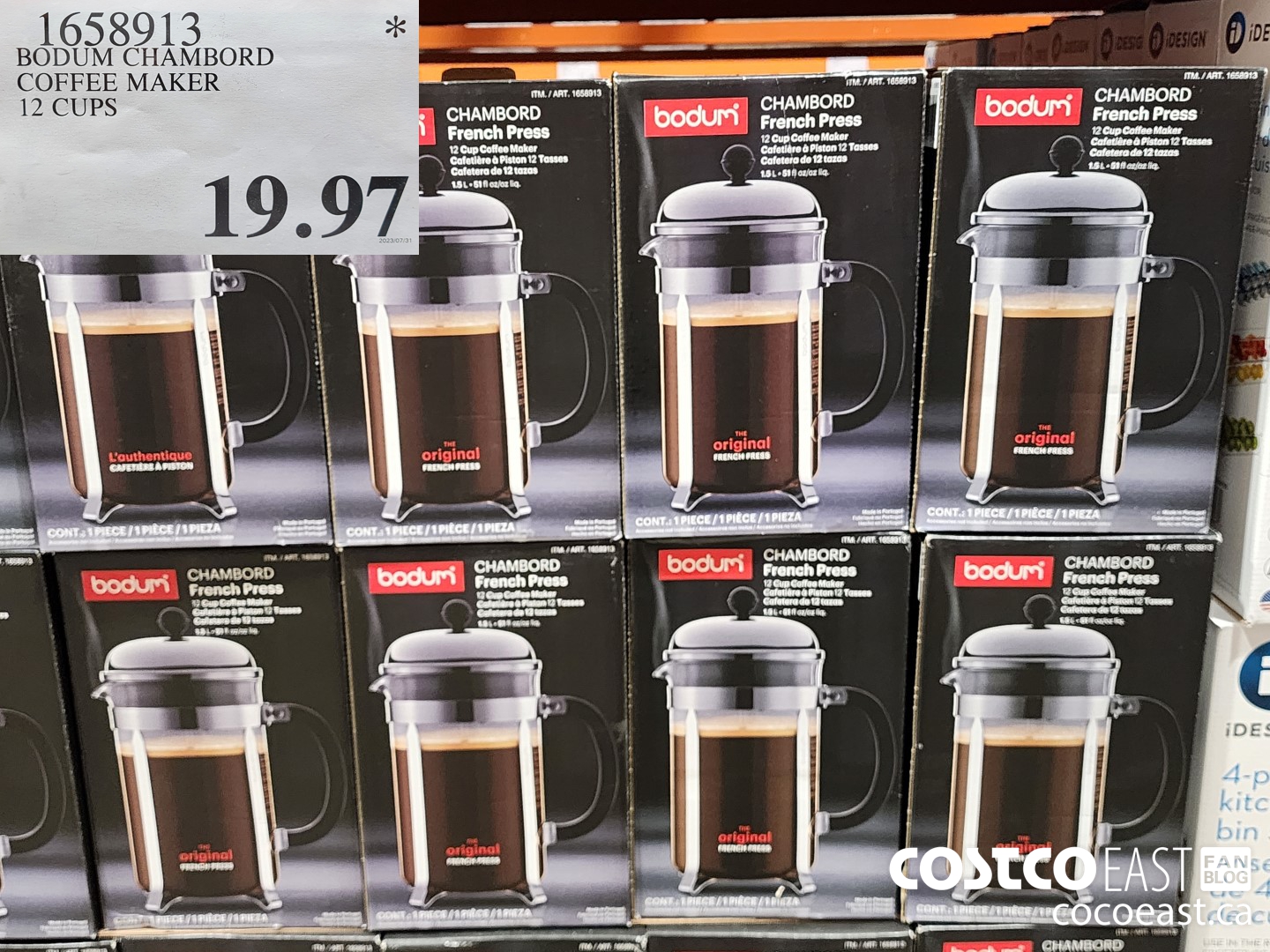 I probably should have grabbed one of these. There really isn't a french press quite as reliable and sturdy as Bodum, it's just a little bit too big for the 2 of us… I may change my mind though, as you know my will power is weak in Costco.
It also is the time of year when the seasonal aisles are going to start to turn-over to the next season, and you all know the next big season is Halloween & Costco in Barrie had their first one out today!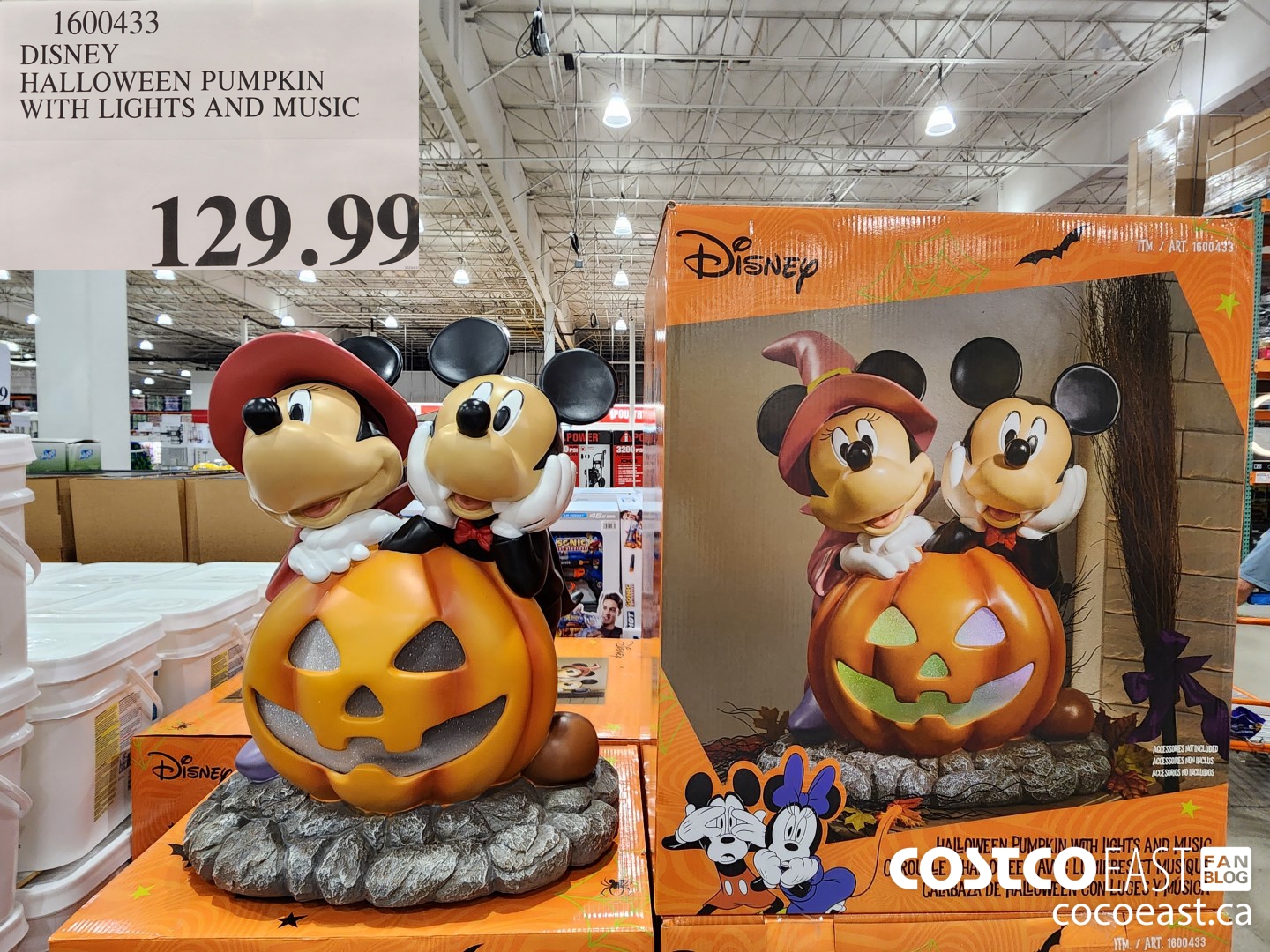 I'm all for this season, as you all know, and the "Disney's Halloween Treat" was one of my favourite Halloween specials to watch as a kid (and still presently) so I say bring it on!
I'm not gonna lie folks, I'm exhausted! We got back home late and just finished unpacking and settling back in. So with that being said, I'll let you browse the virtual aisles on your own.
Have a great time wandering the aisles, and as always I'll see you soon.
Cheers!
Don't forget to check in with Rhonda over at the Costco Quebec Fan Blog and see what fun sales are happening there!
Costco Flyer Sales July 24th – Aug 6th 2023
Costco Treasure hunt sales July 31st – Aug 6th 2023