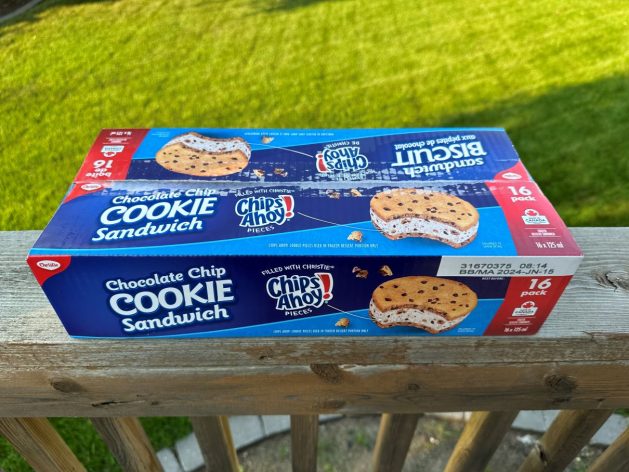 If you like my reviews for Costco food products, the best thing is that you can follow me on Instagram or Facebook and tell your friends about my blog Costcuisine, where I review new Costco food products each week! You can also check out my YouTube channel, where I do video reviews!
Summer is wrapping up so I have to squeeze in one last frozen treat review! Today I'm reviewing the frozen Costco Chips Ahoy Chocolate Cookie Sandwich.
The box comes with 16 individually wrapped ice cream sandwiches and I paid $18.99 Canadian. Each sandwich is a decent size but they're definitely more expensive than popsicles or more basic frozen treats. However, if you purchase an ice cream sandwich individually at a convenience store you're usually looking at two to three dollars for one.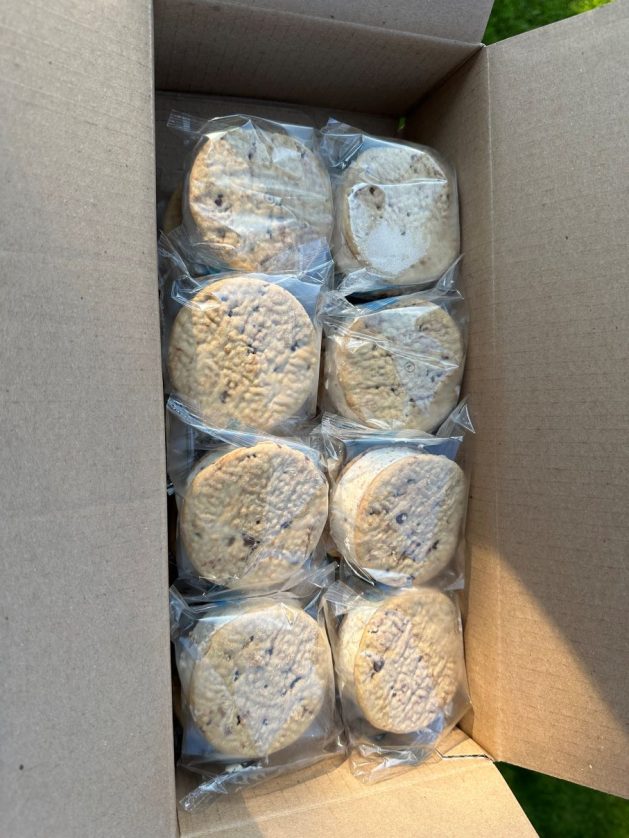 The sandwiches need to be kept frozen and are individually packaged. The best-before date is just under a year from when we purchased them. I think kids would absolutely love these and they're a perfect back-to-school treat. They'd also be great if you're hosting a birthday party or end-of-summer barbecue!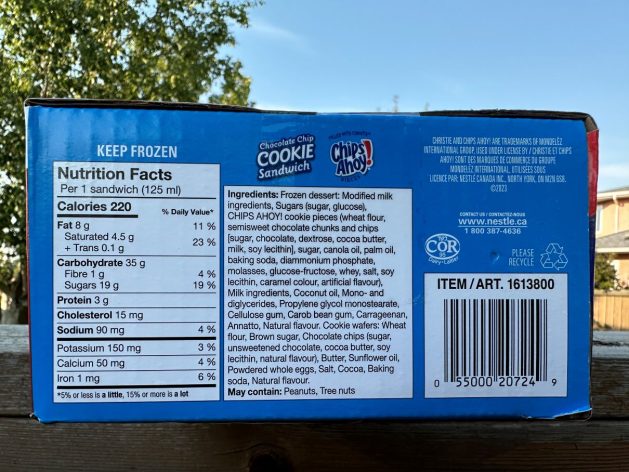 One sandwich has 220 calories, eight grams of fat, 35 grams of carbohydrates, one gram of fibre, three grams of protein, 90 milligrams of sodium and 19 grams of sugar. The amount of sugar isn't per sandwich isn't as high as I expected considering some small yogurt cups have 10 or more grams per cup. These obviously aren't healthy and the ingredients list definitely makes me cringe and want to make my own similar ice cream sandwiches from scratch.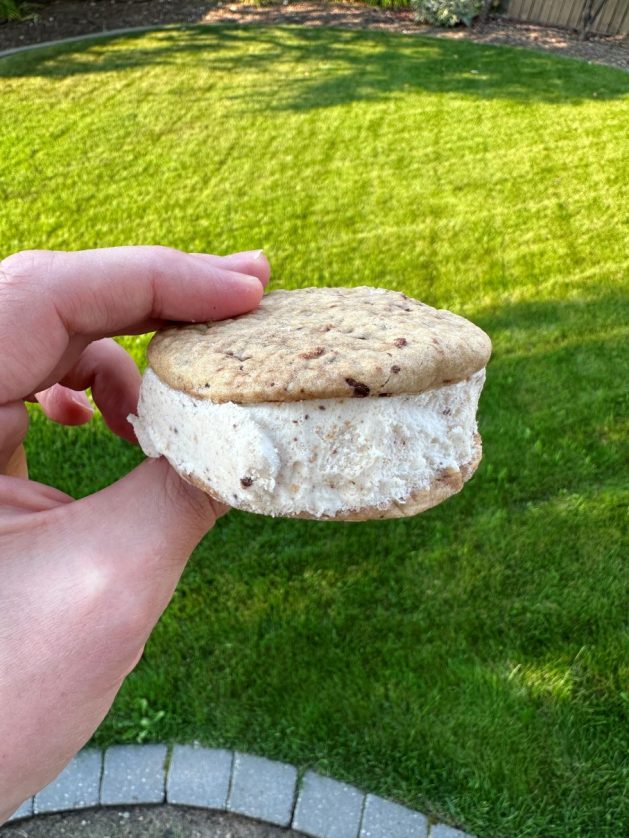 I had one of these before eating dinner so my review might be slightly biased but I really liked it! The cookies are soft and chewy with a perfect amount of chocolate chips, they taste like a soft version of Chips Ahoy. The ice cream is a sweet and creamy vanilla with little pieces of cookie mixed into it. I was planning to take only a few bites but ended up devouring the whole sandwich. If you like the Christie Oreo Ice Cream Sandwiches these are kind of similar.
Cost: 6/10
Convenience: 10/10
Nutrition: 0/10
Taste: 8/10