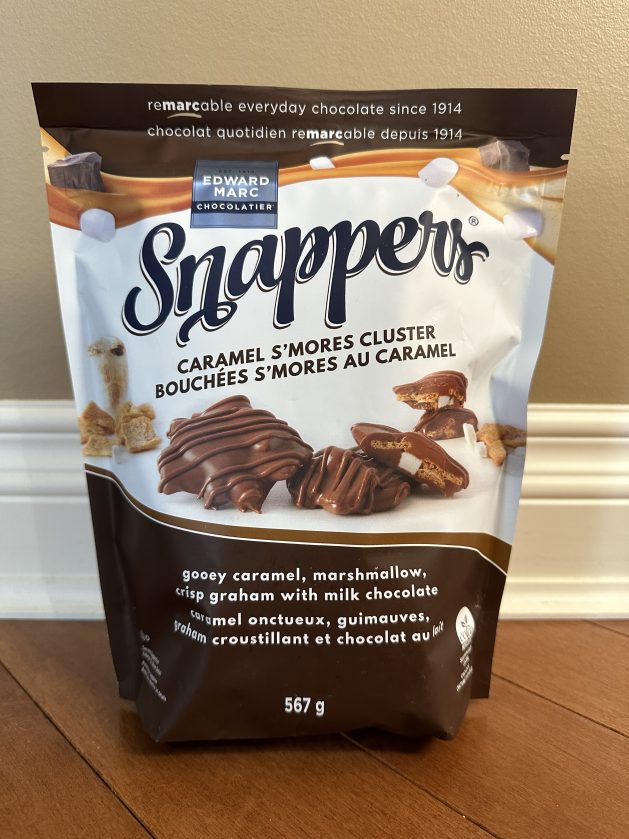 If you like my reviews for Costco food products, the best thing is that you can follow me on Instagram or Facebook and tell your friends about my blog Costcuisine, where I review new Costco food products each week! You can also check out my YouTube channel, where I do video reviews!
We were going on a road trip and wanted a few snacks so we bought these Caramel S'mores Clusters Snappers from Costco on our most recent Costco shopping trip.
The 567-gram bag costs $13.99 Canadian which after trying these I feel is really reasonable.
The bag reseals which helped keep them from spilling all over the car and also keeps them fresh. The best-before date is 13 months from when I purchased them. These are great for camping, car trips, beach days or just to have as a snack at home. I think kids would like them and all three adults we were with really enjoyed them!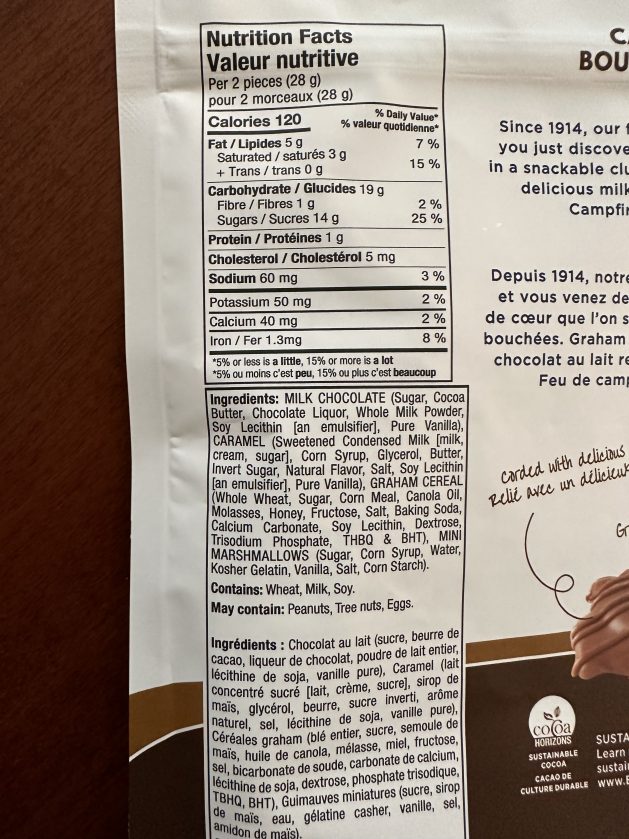 Two Snappers have 120 calories, five grams of fat, 19 grams of carbohydrates, one gram of fibre, 14 grams of sugar, one gram of protein and 60 milligrams of sodium.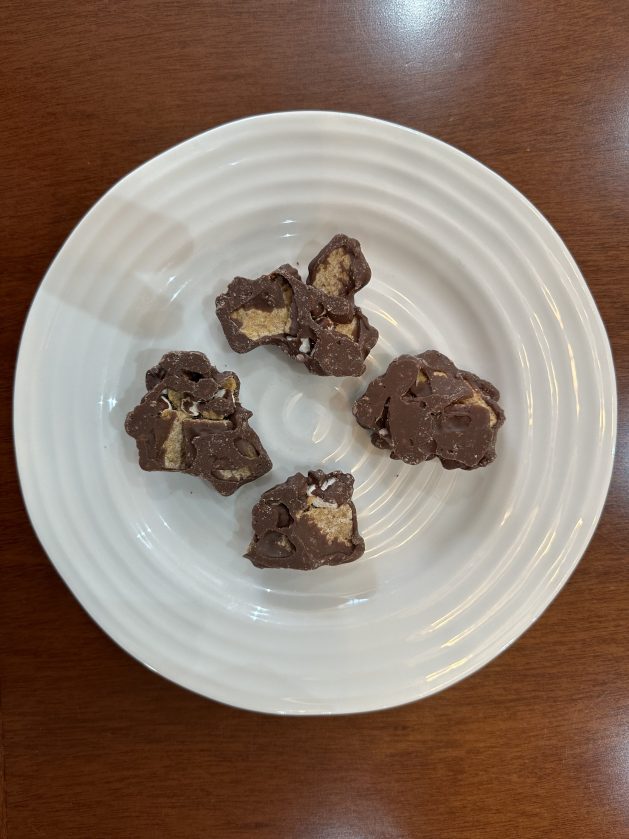 I prefer these over the Sea Salt Caramel Snappers. Probably because I generally like the taste of milk chocolate more than dark chocolate. The flavor of the graham crackers, caramel and chocolate are noticeable and the chocolate is the main flavor. The marshmallow flavor isn't quite as noticeable and the marshmallows are more hard than soft. I really like the texture of these Snappers, they're crunchy and chewy. The chocolate seems to be pretty good quality as well. The bag didn't last long
Cost: 8/10
Convenience: 10/10
Nutrition: 0/10
Taste: 9/10