Welcome to the Costco Weekend Sales Update where I'll keep you in the loop on the awesome sales & new items Costco releases for the Weekend!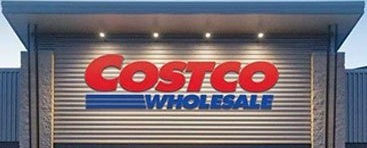 ***This is a fan-run, independent page with no affiliation or endorsement by Costco Wholesale***
Please note:
The price at your local Costco takes precedent (or precedence) over the prices listed on this blog.
Costco liquidation/Manager's Special items (ending in .97) vary from store to store.
An asterisk (*) on the price tag means the item is not being re-ordered.
If there is something you really want, ***double-check the expiry date*** as some Costco sales items do end mid-week.
If you'd like to skip ahead to the comments section, click here!
Happy Canada Day weekend everyone!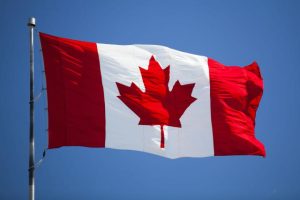 Seeing as Costco will be closed tomorrow, it was suitably chaotic today! I made it out in one piece, though the parking lot was something else…
Anyhow, if you're looking to hit the lake for the long weekend you'll want to make sure you've got your PFD's with you!
I'm assuming the men's were on sale as well, but the sign was nowhere to be found!
You could always go crazy and make a huge floating charcuterie board on the Big Joe reversible pool float, and then float on by and grab a snack while relaxing on your Aqua luxury pool recliner!
You'd probably have to fend off some curious & hungry birds, but that sounds like some pretty fun snacking!
I tend to run hot most of the time, especially sleeping in the summer, so anything to help cool me down I'm interested in. That's why these Sealy Frost mattress pads caught my attention.
If they make any little bit of a difference, I'm in! Anyone have any feedback???
Speaking of staying cool and refreshed, have you ever tried taking grapes and freezing them? They are a delicious cold snack, or a great substitute for ice cubes in your favourite beverage! (Sangria perhaps???) Grab a pack of the red seedless grapes while they're on sale for $3.00 off and give it a try!
Saying the word "Sangria" reminds me that I've gotta get ready for work! This is one of our busiest weekends of the year and I'll be closing the restaurant and then opening it tomorrow morning, so I've gotta get my wits about me! (Also be ready to make dozens of pitchers of Sangria!)
So I will say have a fun & safe Canada Day weekend. Stay cool & hydrated, and take a look at how cute Ewok is!
That is all folks. Have a great weekend, see you soon!
Don't forget to check in with Rhonda over at the Costco Quebec Fan Blog and see what fun sales are happening there!
Costco Flyer Sales June 26th – July 23rd 2023


Costco weekend sales June 30th – July 2nd 2023