Welcome to the Costco Weekend Sales Update where I'll keep you all in the loop on the awesome sales Costco releases for the Weekend! I'll post them here and on our Facebook page for you to enjoy.
Welcome to the weekend update folks!
As most of you saw from my recent post Costco has released it's sales flyer for the month of May, which is awesome because their weekend sales have become a little thin during the "essentail goods only" period of time. There are still new items coming in though, so that's a good thing.
*
This will also be your last chance to stock up on all the April sales that expire May 2nd, so might not be a bad idea to scan through the flyer today and take note of any favorites, such as…
Duracell batteries $6.00 off @ $21.99
Sabatasso's gluten free pizza $3.00 off @ $10.99
Tetley Orange pekoe tea $2.50 off @ $8.49
I'm sure you may have some other favorites as well. (the Sabatasso's pizza is one on ours)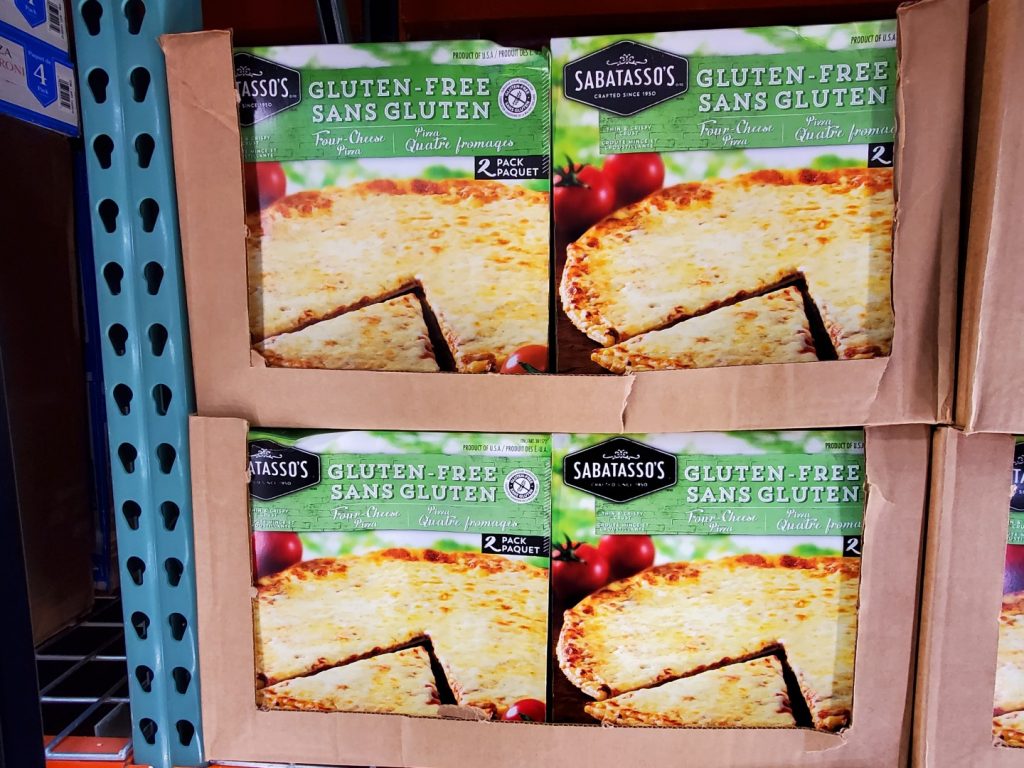 So scroll through an make your list folks!
This is going to be a very brief weekend update as it is my partners birthday today so most of the day has been scrambling around to get things set up.
One thing I didn't have to worry about were the decorations as a some "cows" and a big 'ol sign were planted in our front yard, and it couldn't have been more awesome.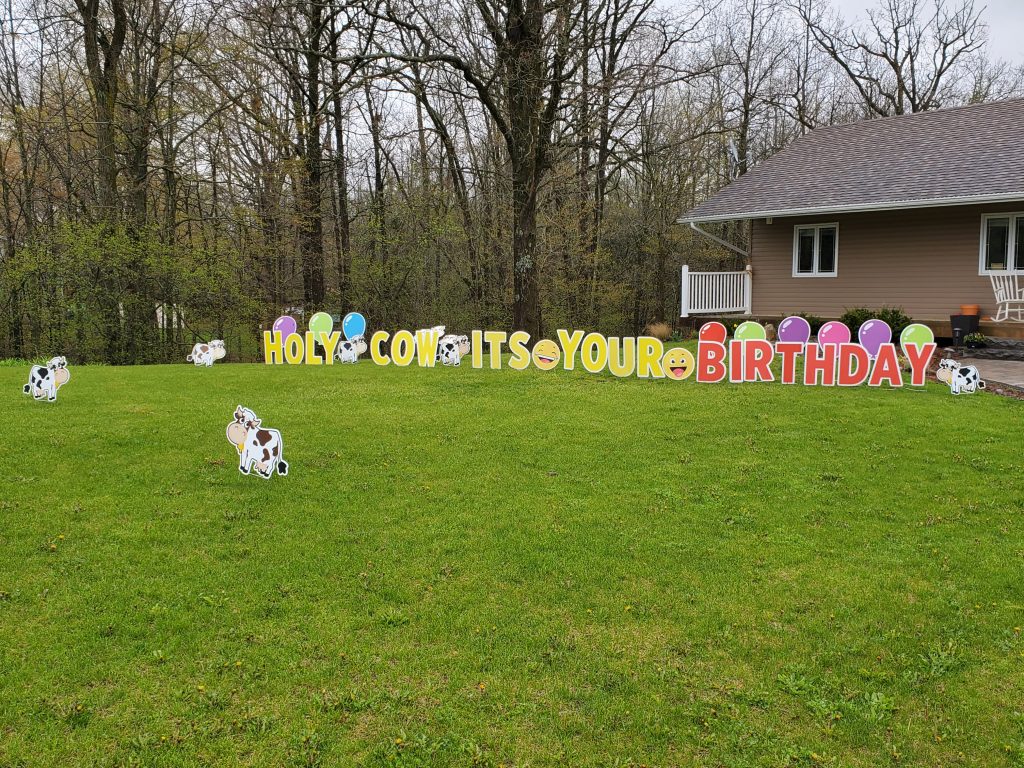 I mean short of having some cows roaming about it was pretty sweet. That would have left more of a mess though.
And now, I'll bow out.
Stay calm and Costco On.
*
Here's some great news for those of you who are 60 & above and looking to get your first dose of a COVID-19 vaccine! You're able to book an appointment now to get it at select Costco pharmacies! (Click this link to go to the booking page)
Since we are in the third wave of COVID-19 I think it's important to remember that we're not out of the corona virus weeds yet, and each province has their own Health recommendations based on the provinces individual risk assessment and I would recommend that you follow the recommendations for your specific province. Information can be found at the following websites.
Newfoundland COVID-19 information
New Brunswick COVID-19 information
Nova Scotia COVID-19 information
Go here for the latest Costco Coronavirus updates: https://www.costco.ca/coronavirus-response.html
So there you go, a little reading material for you.
Be kind, be safe and stay healthy!
Please note:
The price at your local Costco takes precedent (or precedence) over the prices listed on this blog.
Costco liquidation/Manager's Special items (ending in .97) vary from store to store.
An asterisk (*) on the price tag means the item is not being re-ordered.
If there is something you really want, ***double check the expiry date*** as some Costco sales items do end mid-week.
***This is a fan run, independent page with no affiliation or endorsement by Costco Wholesale***
Costco Flyer Sales
Costco Weekend Update sales