The Costco East & West Fan Blogs have partnered with L'Oréal Paris to help them promote the Dream Lengths Shampoo, Conditioner & refill pouch which are available at Costco Warehouses Canada-wide.

This is a paid promotion, and all opinions are my own, my partners opinion, and the opinions of Co-workers who happen to be excellent testers. With that being said, I would never promote a product that I didn't sample and believe in.

***Read to the end of this review to find out how you can win 1 of 3 $50 Costco Cash cards!***
So, on that note a big thanks to everyone who takes the time to read this and thank you to my reviewers!
L'Oréal Paris Hair Expertise Dream Lengths Shampoo & Conditioner
It's been a long 20 months folks, perhaps you haven't been back to a salon yet and you've got some long hair too? If that's the case, it could probably use some love, and that would be where L'Oreal Paris Hair Expertise Dream Lengths Shampoo & Conditioner comes into play!
The Dream Lengths Shampoo and Conditioner contains Vegetal Keratin, Castor oil & B vitamins. And what do all those do for you, your hair and scalp?
Shampoos with keratin provide an extra layer of protection and conditioning your hair may need if it's been damaged by treatment or product buildup. Keratin also works to replenish the hair during specific seasons (winter) and conditions when it's prone to be extra dry. (The more brittle parts usually hang out at the bottom, so make sure you don't miss the pieces that might need it most, the last 3cm!)
Castor oil, (known as Ricinus communis) is nutrient-rich vegetable oil from castor beans. Down to a molecular level, castor oil is a long-chained fatty acid. Fatty acids provide essential proteins and nutrients to hair follicles and prevent hair follicle inflammation.
And B vitamins are well known to keep your hair and scalp healthy & strong.
In a nutshell L'Oreal Paris Hair Expertise Dream Lengths Shampoo and Conditioner are packed with vitamins, minerals, and oils to help repair, nourish and strengthen your lovely, long locks. (Especially if they haven't been given much love lately)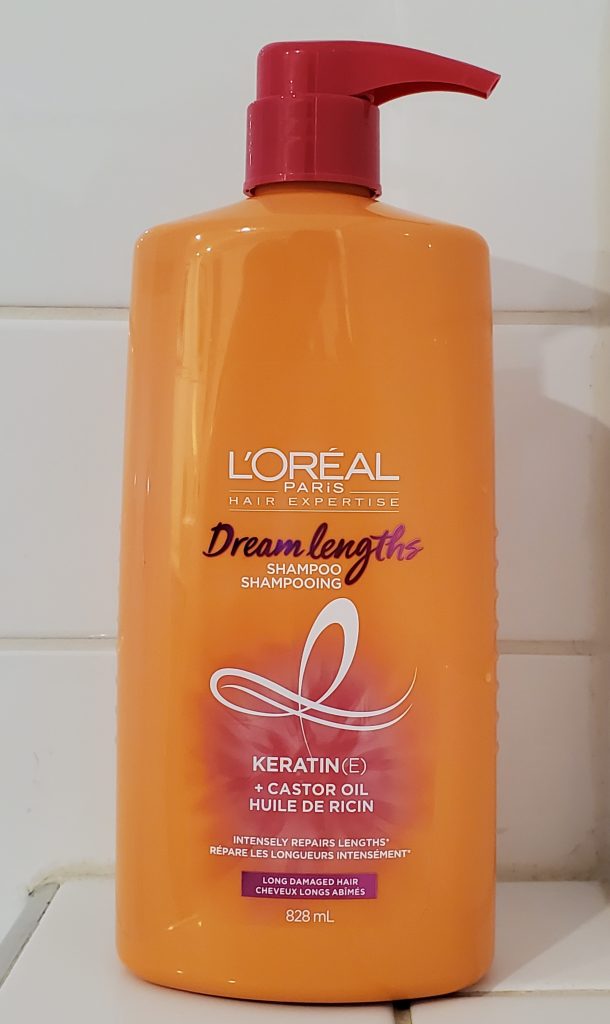 The Dream Lengths Shampoo has a nice classic scent, with a little hint of sweetness to it that lingered with me throughout the day. It worked into a big, rich lather with minimal effort covering my hair in a restorative "floof". It rinsed out easily and as an added benefit I noticed way less hair fall that I normally get, that's a big added benefit for me!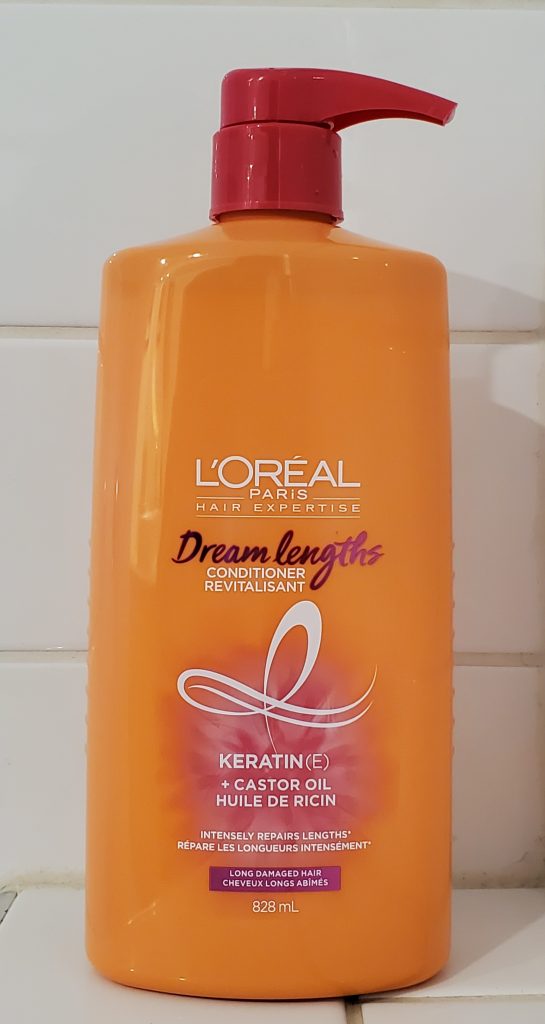 The Conditioner felt nice and smooth as I worked it through my hair and scalp, and after a few minutes it rinsed out well, leaving my hair feeling soft, smooth and hydrated. After drying, it didn't feel heavy or weighed down but had a nice shine and bounce to it, and it actually felt healthier.
Here's what a few of my faithful reviewers had this to say about The Dream Lengths Combo.
"Smell is 10/10 Leaves my hair feeling very soft and clean. I usually use Olaplex which is very expensive and comes in very small bottles where this stuff comes in massive bottles for half the price. It lathers nicely, and you don't need a lot of product either so it will last a really long time!"
"I have long fine hair that is prone to breakage if I'm not careful when styling, so I really liked how manageable L'Oreal's Dream Lengths Shampoo and Conditioner combo made my hair. It was smooth, lightweight, and easy to style while still being strong and shiny. If you have long fine hair and need a shampoo and conditioner combo that strengthens your hair as you attempt to grow it out, I would recommend this combo from L'Oreal."
What more could you ask for? L'Oreal Paris has once again given us 2 more amazing tools to aid us in our hair strengthening and growing goals, and who doesn't have #HairGoals right?
Thank you L'Oreal for allowing us to review the Hair Expertise Dream Lengths shampoo & Conditioner and thank you for reading folks!
These great products are available at Costco warehouses Canada wide for $17.99 for the 828 ml. Shampoo, Conditioner + refill pouch trio.
COSTCO $50 CASH CARD CONTEST INFORMATION
L'Oréal has provided 3 $50 Costco cash cards for us to give away! We will be holding a contest on Facebook and Instagram all you have to do is to comment on that L'Oréal Dream Lengths Shampoo & Conditioner review post and comment with your Hair goals. You can go directly to the posts here: FACEBOOK POST!!! & INSTAGRAM!!!
No purchase necessary. Contest ends Saturday Nov 6th, 2021 at 11:59 pm (ET). Open to Residents of Canada, 18+.

Conditions apply. 1 entry/person. Correct answer to math skill-testing question required. Contest is not sponsored by Instagram® / Facebook®. Winner will be announced via Facebook on Monday, Nov 8th, 2021 at 9:00 PM (ET). Winners will be contacted no later than Monday, Nov 8th, 2021 at 9:00 PM (ET) to claim prizes.
*Thank you so much for reading this review! Entries for the contest must be entered on Facebook or Instagram (links are provided in the post). Unfortunately, comments on this blog post will not be considered a valid entry! Good Luck Everyone!*
***This is a fan run, independent page with no affiliation or endorsement by Costco Wholesale***
Thank you for reading folks and thank you L'Oreal Paris for inviting us to test and review these products!