Welcome to the Costco Weekend Sales Update where I'll keep you in the loop on all the awesome sales Costco releases for the Weekend! I'll post them here and on our Facebook page for you to enjoy.
*
*
*
If you'd like to skip ahead to the comments section, click here!
Hello everybody and welcome to another Costco Weekend update!
Lots of new items are hitting the shelves these days, such as the Staub braise and grill 2 piece cast iron grill set for $239.99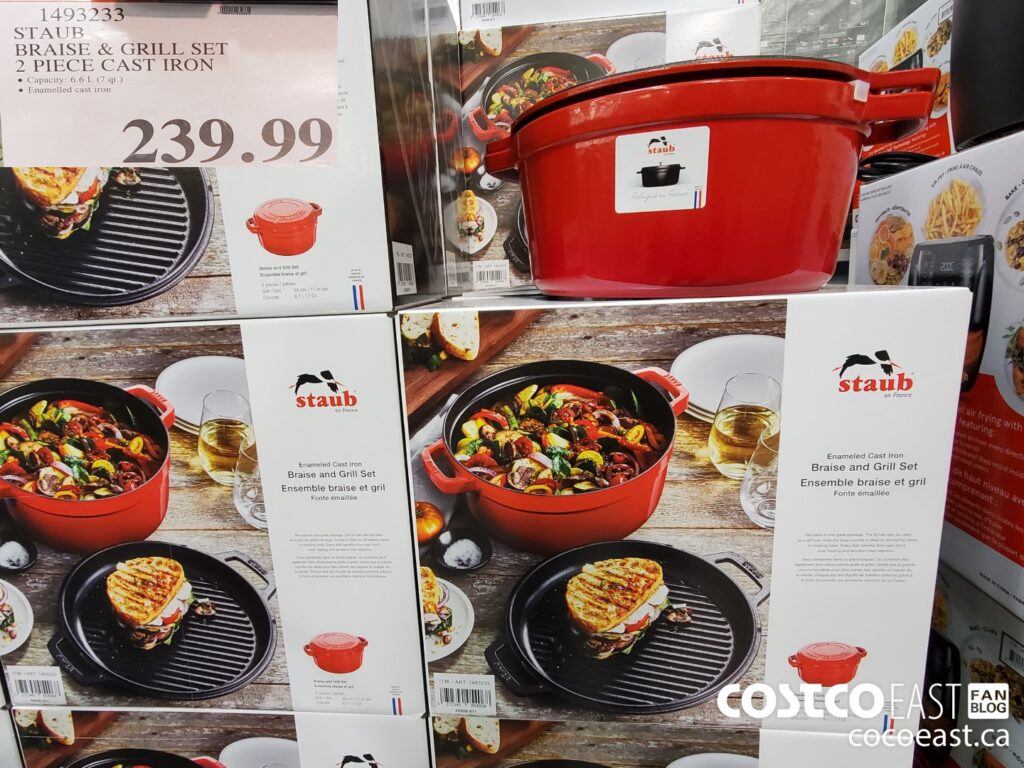 While you all know I like my Le Creuset these looked might fine and were certainly heavy. I enjoy those cast iron griddles too, perfect for cast iron steak cooking!
The Irish Rover Dog Advent calendar is here for $22.99, a cause for K-9 excitement!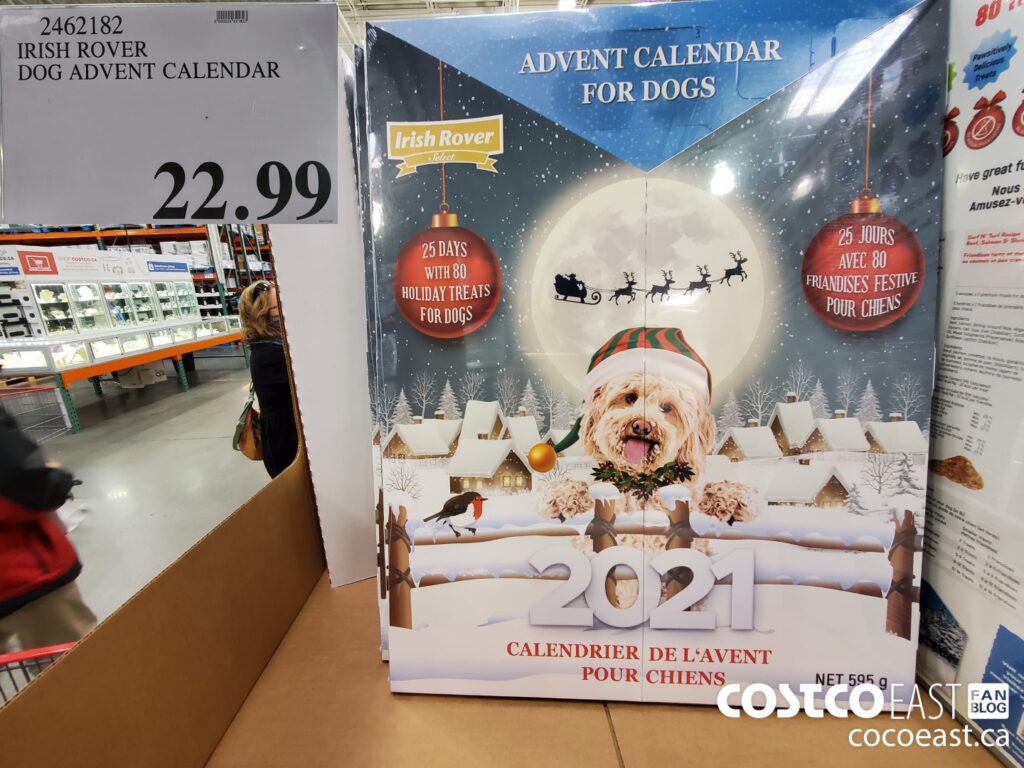 Bosch's 91 piece mixed drill bit set looked pretty good too for $44.99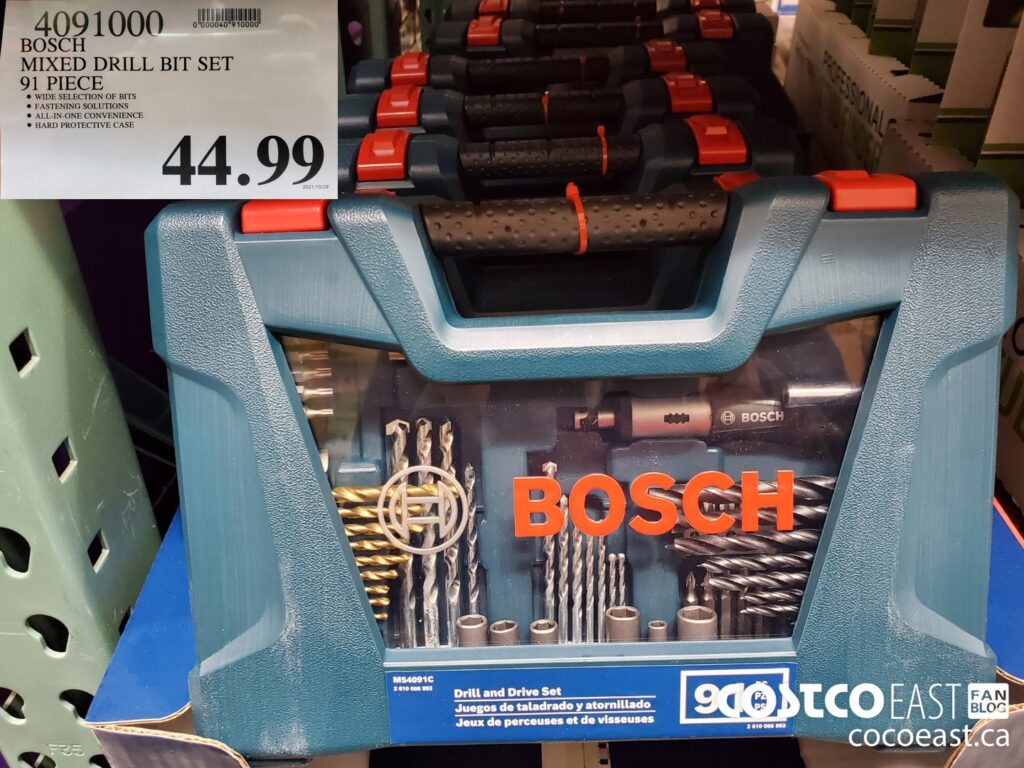 While I don't need drill bits, I love looking at those sets for some reason… I don't know why?!
Cat jump starter & compressor 1200 AMP is back on the shelves at $129.99
If you remember last year I bought a Type S battery booster when my battery was all wonky, and while that little guy is nice to have just in case, this one has a great deal more features on it and could certainly come in handy in an emergency situation. Boost you car, fill your tires, charge your phone and it has AC power on it as well.
Of course as soon as I post about all the bedding and linens the Sealy Posturepedic Mattress Pads all go on sale.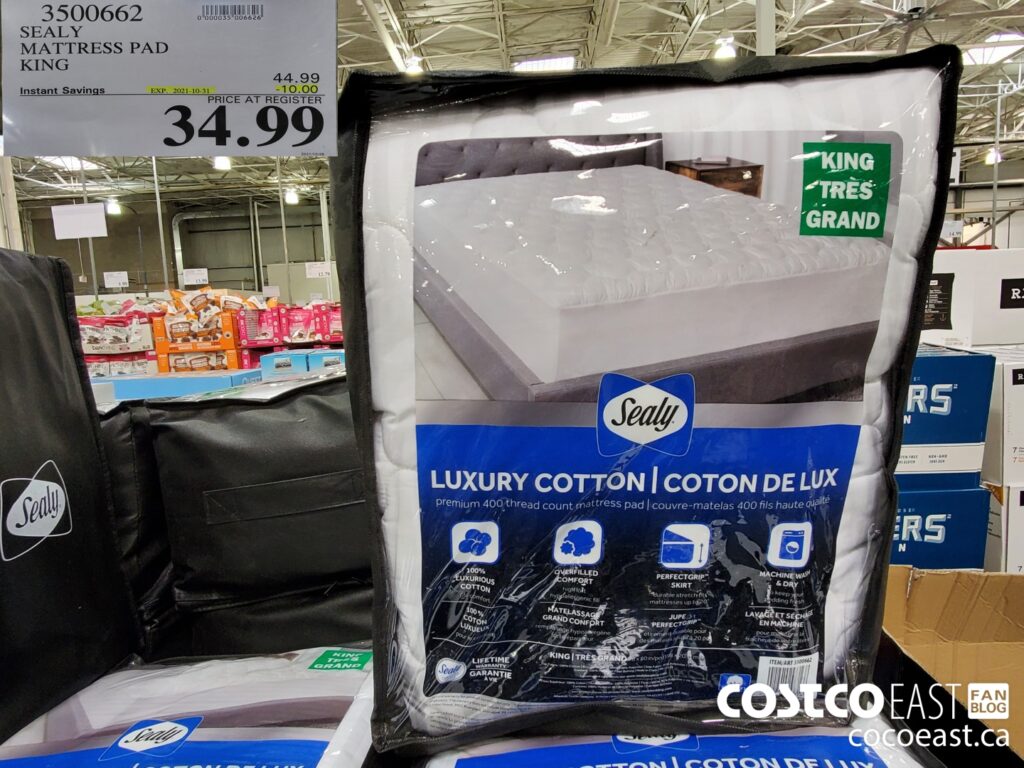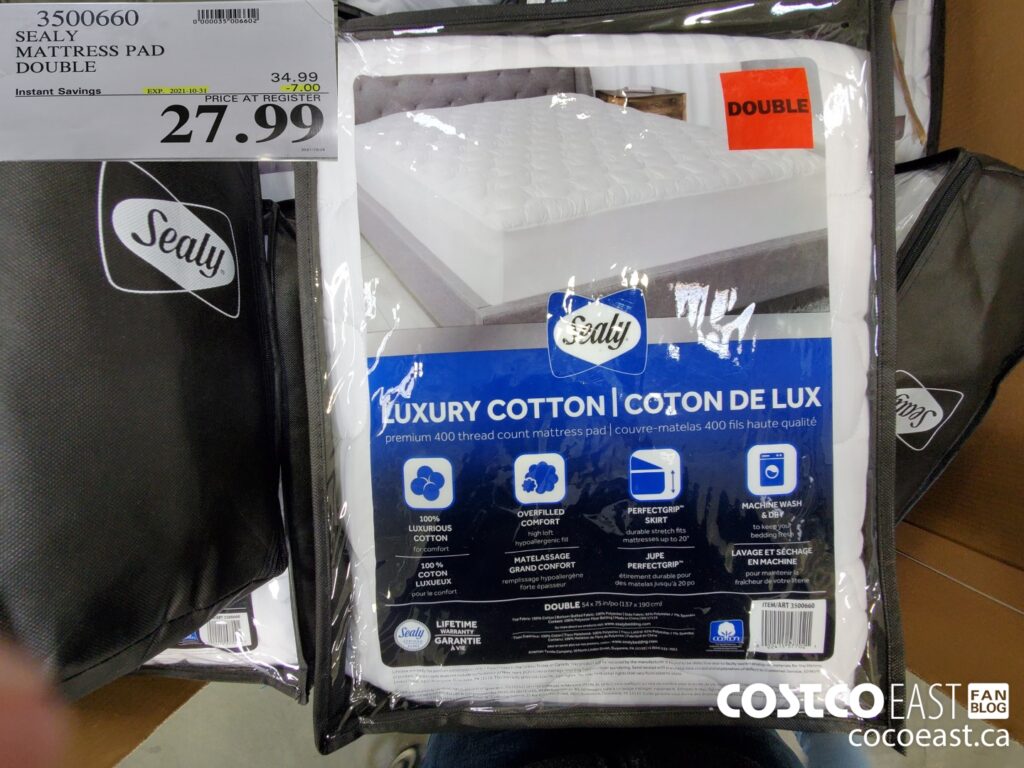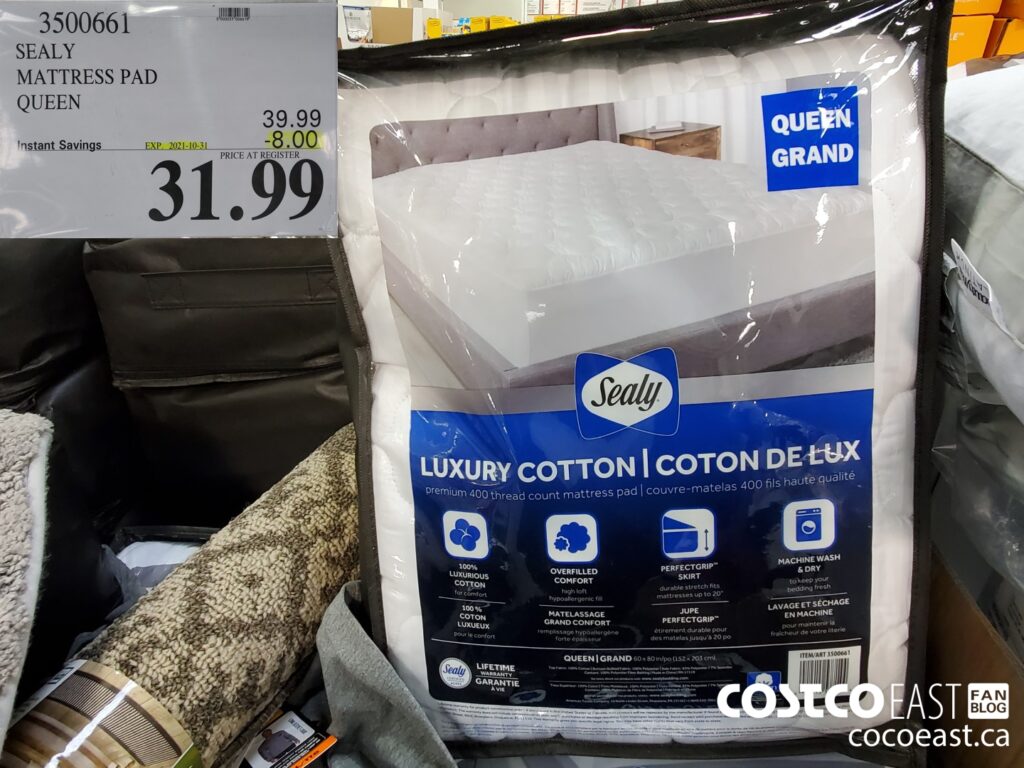 Pampers Aqua Pure Baby Wipes are on sale until the end of the weekend for $6.00 off at $20.99, so now would be a good time to stock up!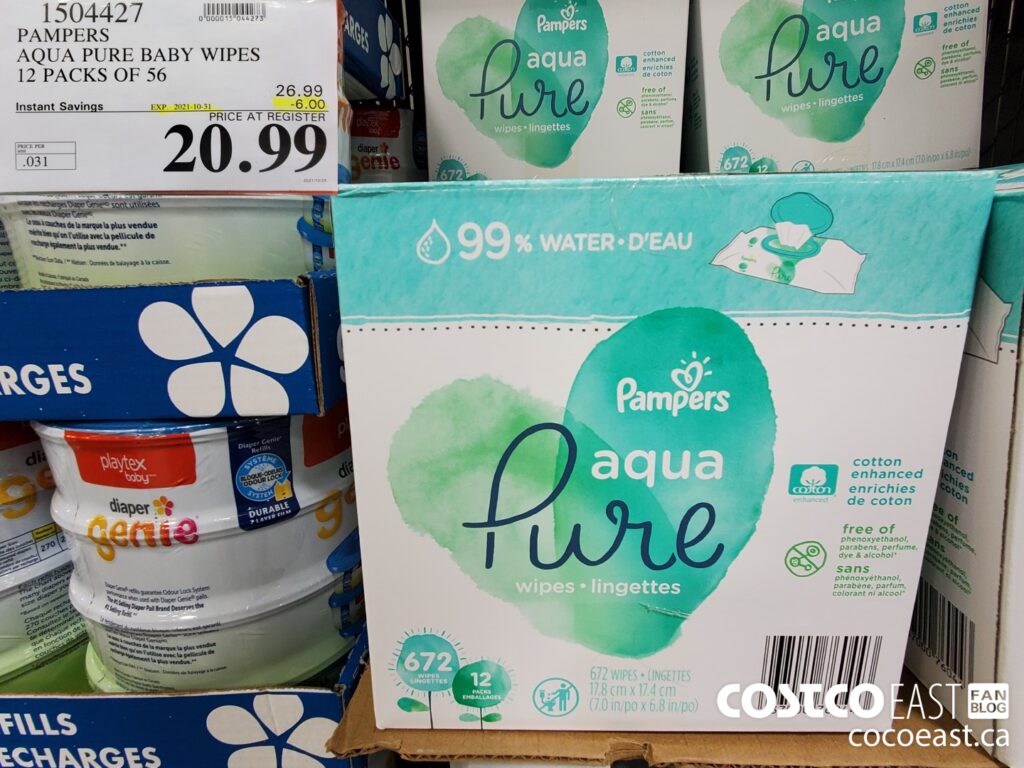 Here's a few more sales to check out this weekend.
Vicks Vapo rub 2 x 115ml -$3.00 @ $9.99
Post Honey Bunches of Oats 1.4kg -$2.00 @ $6.99
Sweetarts 1.35 kg -$5.00 @ $9.99
Hurley Sleep Pants kids sizes 5/6 – 14/16 -$4.00 @ $9.99
Acer Chromebook 13.5″ touchscreen Laptop -$140.00 @ $649.99
*
That pretty well wraps all that up.
Hopefully you all have some fun Halloween plans for the weekend??? I feel like (as usual) this season crept up on us pretty fast so I didn't get as much Halloween decorations up as usual, but my partner did go out and pick up some snazzy Costume accessories for the kitties… They were not impressed by this, Dexter did not want to hold still with that hat on.
Ewok was having no part of the hat, but he seemed to be "OK" with putting the bow tie on.
But then Dexter got jealous because Ewok looked so fancy, so he asked to try it on too.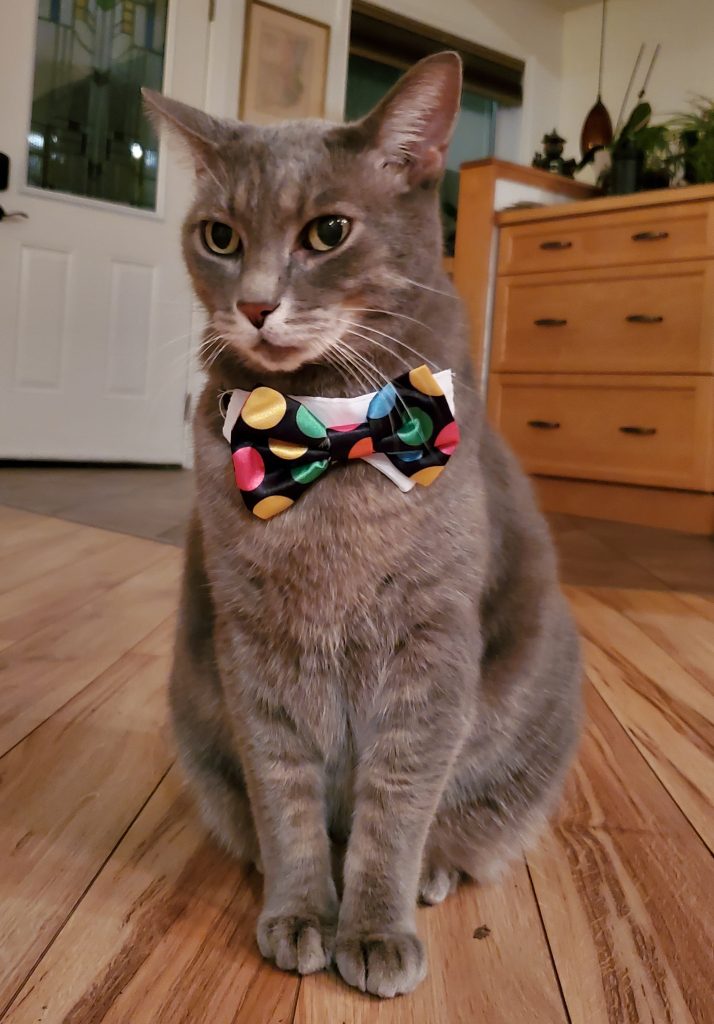 I gotta say I think Dexter looks pretty snazzy with that on. I will also say that that was probably picture 25 out of 40 since he wouldn't sit still, but it was his first time with a tie on so you can't blame him too much.
The more serious question now is, who wore it better???
That is the question I'll leave you with today folks. Choose, but choose wisely...
Cheers folks!
*
As we're easing into Fall 2021 and the potential 4th wave of COVID-19 I think it's important to remember that we're not out of the corona virus weeds yet, and each province has their own Health recommendations based on the provinces individual risk assessment and I would recommend that you follow the recommendations for your specific province. Information can be found at the following websites.
Newfoundland COVID-19 information
New Brunswick COVID-19 information
Nova Scotia COVID-19 information
Go here for the latest Costco Coronavirus updates: https://www.costco.ca/coronavirus-response.html
So there you go, a little reading material for you.
Be kind, be safe and stay healthy!
Please note:
The price at your local Costco takes precedent (or precedence) over the prices listed on this blog.
Costco liquidation/Manager's Special items (ending in .97) vary from store to store.
An asterisk (*) on the price tag means the item is not being re-ordered.
If there is something you really want, ***double check the expiry date*** as some Costco sales items do end mid-week.
***This is a fan run, independent page with no affiliation or endorsement by Costco Wholesale***
Costco Weekend Update sales xx - xx 2021