This Costco Treasure Hunt Post is sponsored by the fine folks at L'Oreal Paris, who asked us to review their Dream Lengths Shampoo, Conditioner & refill pouch now available at Costco Warehouses Canada-wide. You can read the review and learn how you can win one of 3 x $50 Costco cash cards by following this link to my review!
I walk the whole store for you every Monday when Costco Sale items and Costco Flyer sales are released for the week, then post them here and on our Facebook page.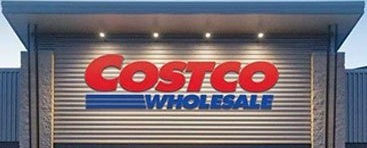 If you'd like to skip ahead to the comments section, click here!
Welcome to the first November Costco Treasure Hunt ladies and gentlemen!
Hopefully you all had spook-tacular Halloween nights full of ghoulish (or cute) children seeking tricks or treats? We went downtown to visit my Mom and Sister and pass out candy (we don't get any kids out here) and it was a success! (Plus my sister did a great job decorating)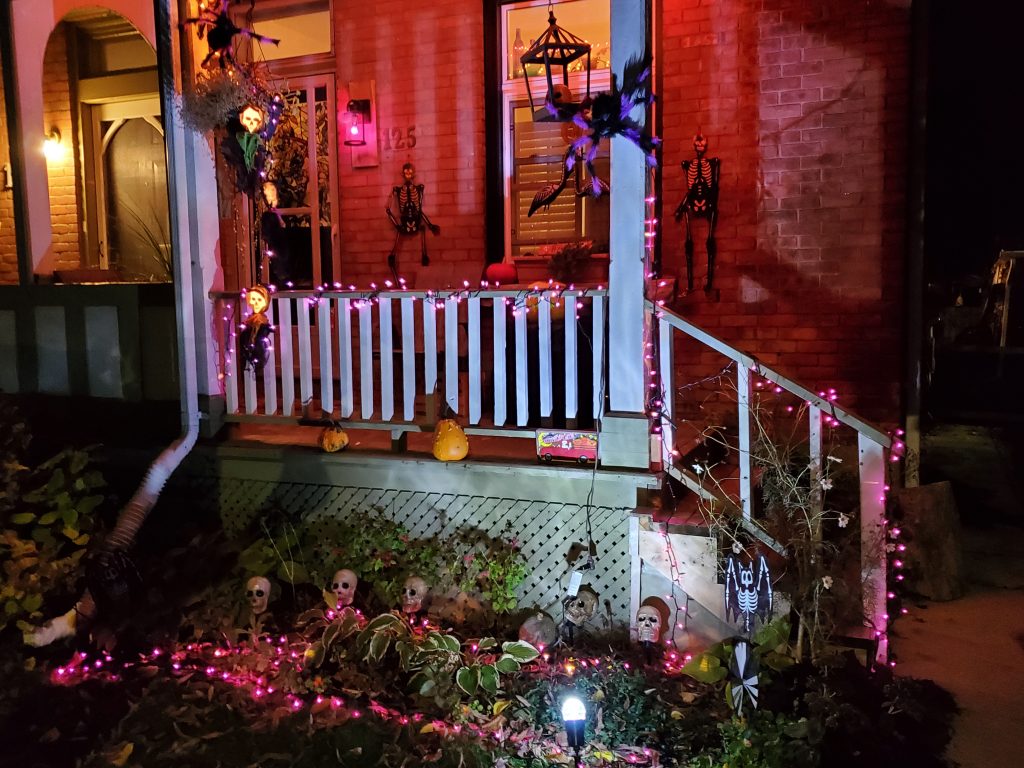 There were lot's of great costumes out there. But Ewok and Dexter took the cake I think, and so did you!
In the vote for "Who wore it better" you decided that…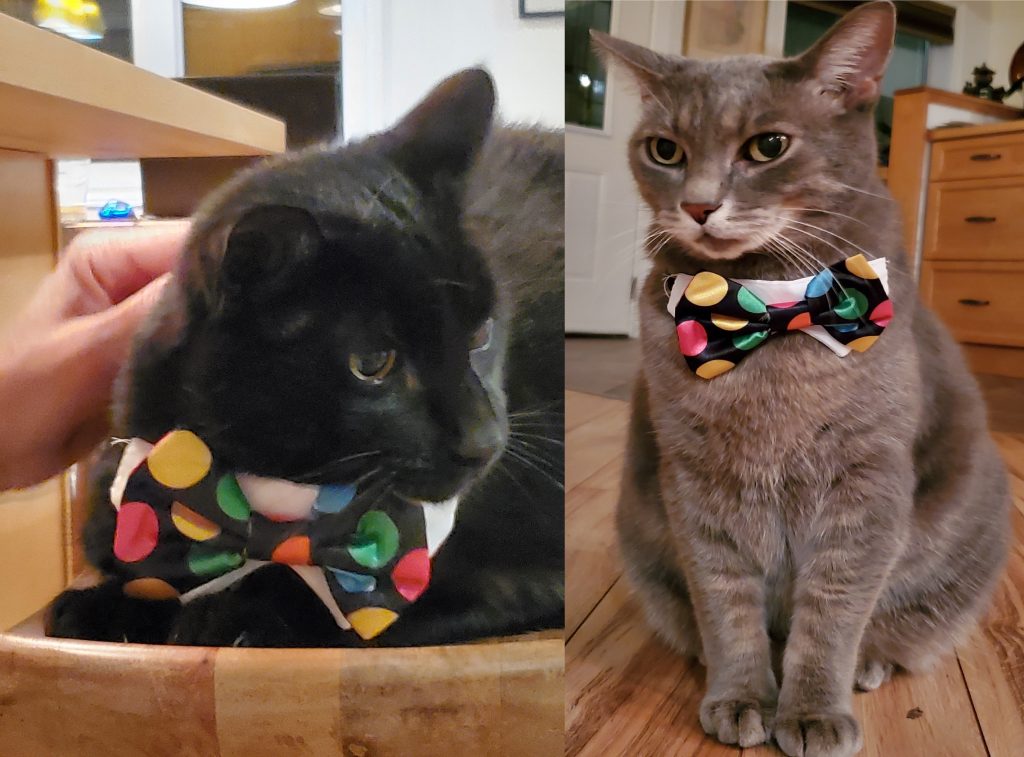 It was Dexter who wore it better!
Just in case that's too small to read, Dexter pulled in 55% of the votes (69 votes) with Ewok trailing with 45% (56 votes) Ahhh fun times putting costumes on the kitties…
In other fun times here's a few sales to look at!
Quaker instant oatmeal 60 pouches -$3.00 @ $10.99
Artika Sunray -$20.00 @ $59.99
Duracell "9V" batteries pack of 8 -$5.00 @ $14.99
Stonecast shirt +mens sizes M-XXL -$5.00 @ $14.99
Silks pantyhose 6 PK + ladies sizes A-E -$4.00 @ $13.99
RX bar protein bars 14 x 52g -$5.00 @ $18.99
Motts Clamato 4 x 1.89L -$3.00 @ $8.39
Norwegian Fjord smokes salmon 550g -$4.00 @ $15.99
Erie Meats chicken nuggets 2kg -$2.00 @ $7.99
I do love the Norwegian Fjord smoked salmon and it being on sale is a bonus.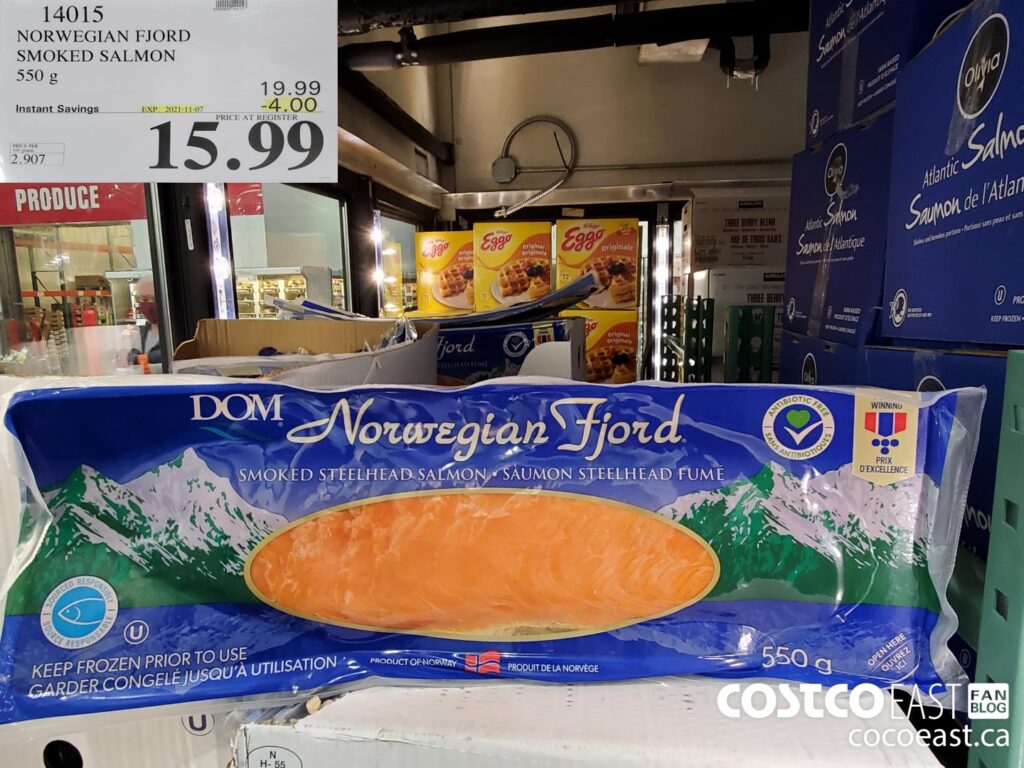 The only problem for me is that I can't thaw that much smoked salmon and eat it all before it goes bad. Perfect for a gathering though!
I decided to give the DOM reserve smoked Atlantic salmon 10 x 75g a try since it's individual portions.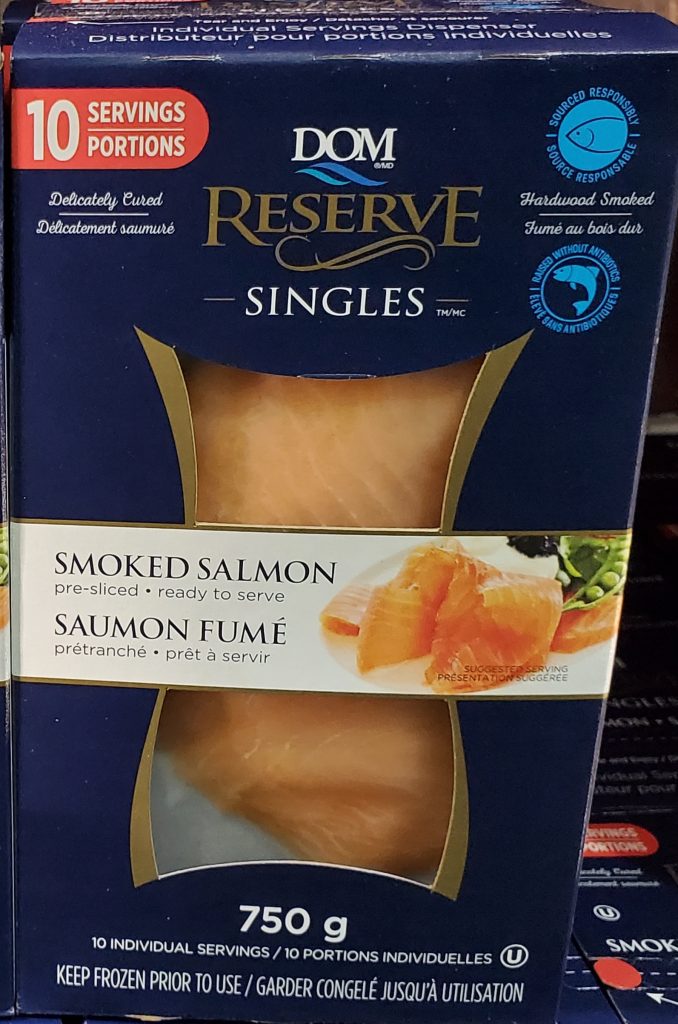 At $24.99 it is a bit more expensive, but I can thaw individual portions of it at a time when I want them and not have to worry about food waste. So I'll let you know how that tastes this week folks!
The RX bar protein bars are on sale again for $5.00 off @ $18.99.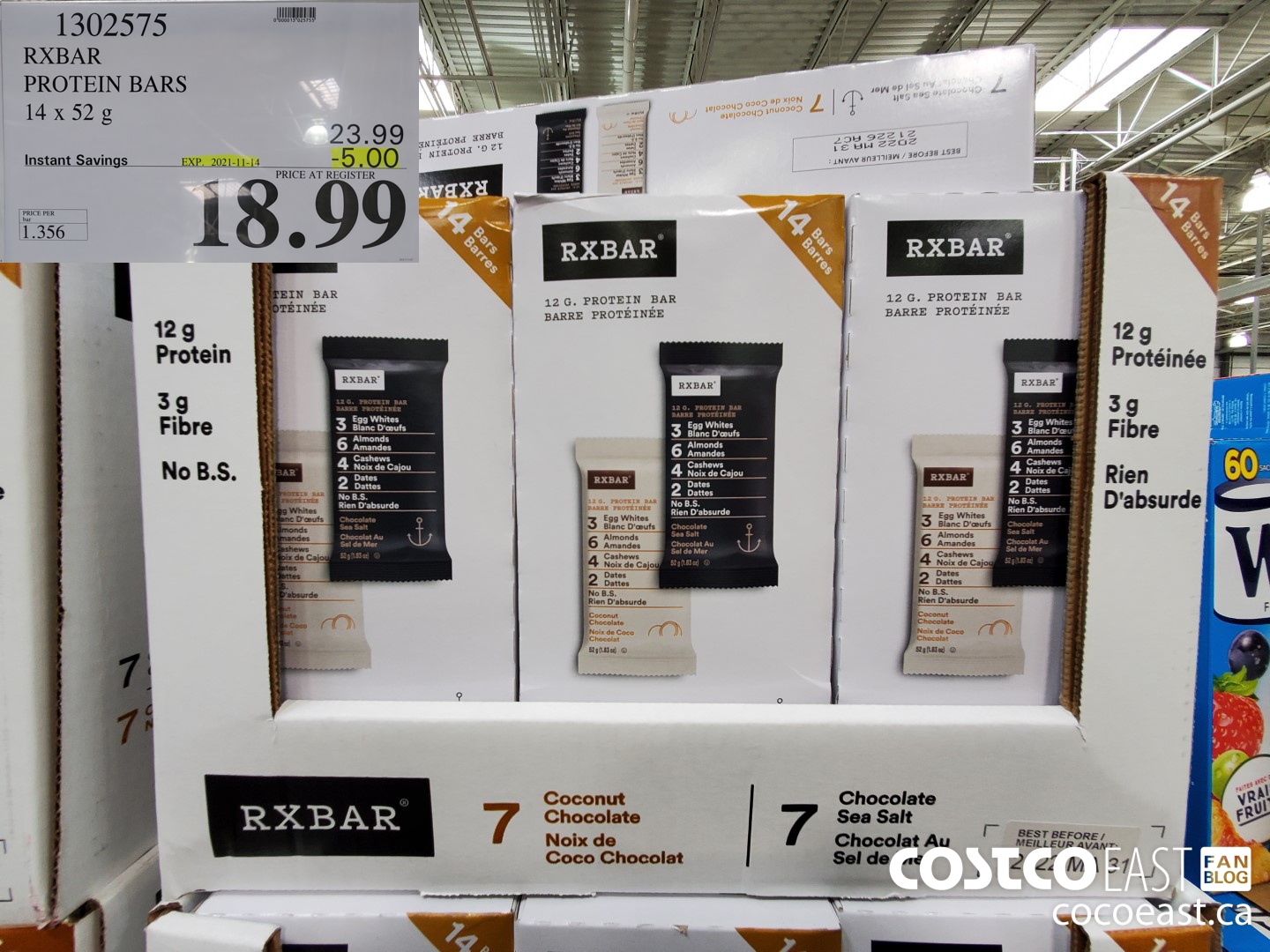 I like protein bars and like most things it's good to switch it up once and a while, so while I'm hooked on the Clif bar builders protein at the moment I think I'll switch it up for a bit and pick up a box of these. Anyone out there have any favorite protein bars or shakes I should try??? (Doesn't have to be available at Costco either)
Cheese variety boxes seem to be becoming more popular these days and there's nothing wrong with that, and this Taste of Canada cheese box looks like it would a perfect addition to any charcuterie board at any party!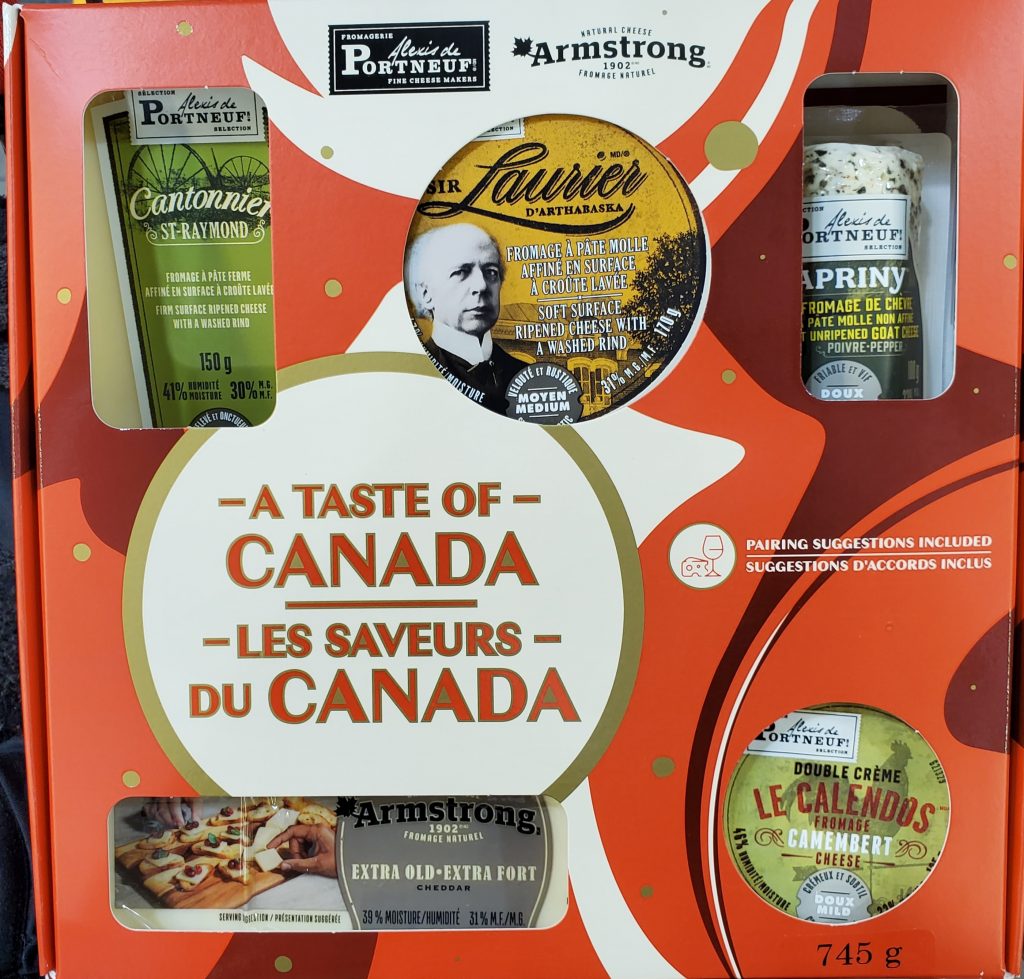 At $19.99 it's a steal too. Pair that with some cured meats and you're the star of the party! OK well maybe not the star, but the bringer of cheeses and meats usually garners some level of attention.
Speaking of attention, Ewok and Dexter are all over trying to get some of that right now. Though you can see Ewok is jealous that he lost the vote.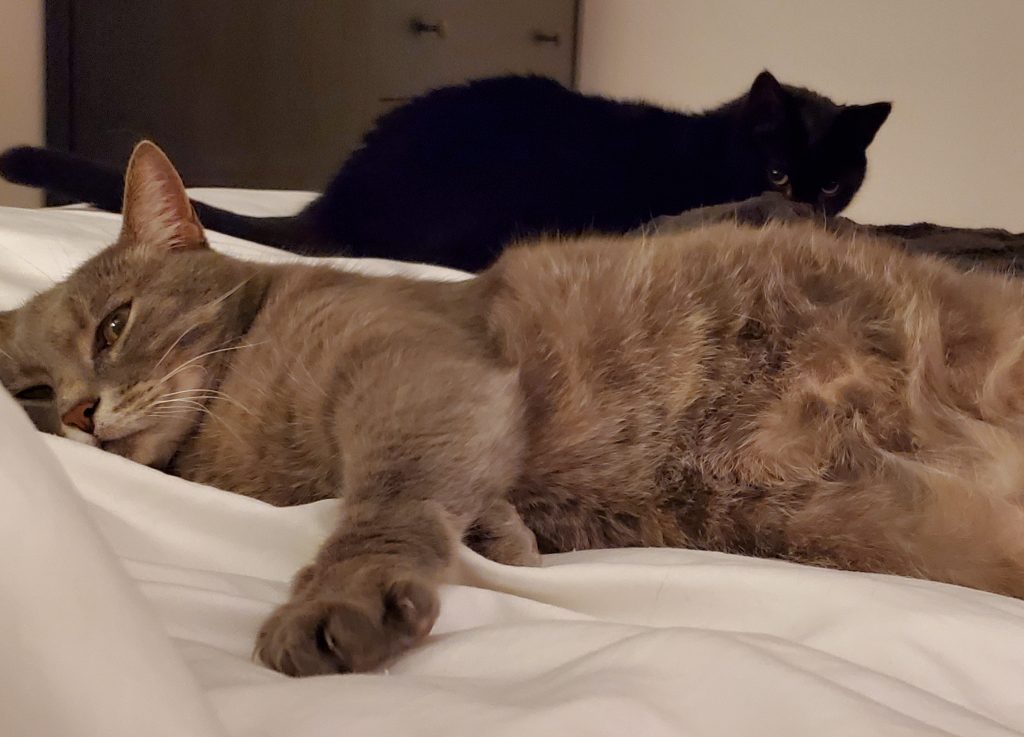 Ewok is just as handsome, as proven below… I mean look at his cute little toes!!! (and the daggers hiding behind them!)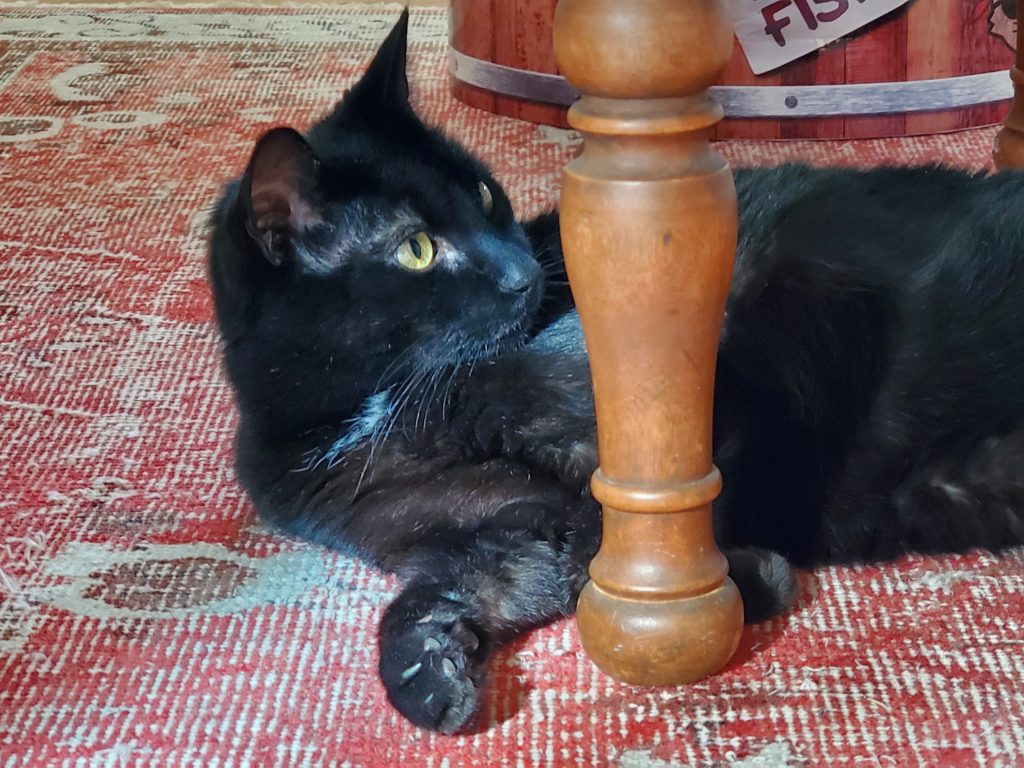 Well looking at all these cozy looking cats is reminding me that it's time to join them and get cozy as well.
I hope you all have a great week & enjoy the new sales!
As always Stay Calm and Costco on!
I think it's important to remember that we're not out of the corona virus weeds yet, and each province has their own Health recommendations based on the provinces individual risk assessment and I would recommend that you follow the recommendations for your specific province. Information can be found at the following websites.
Newfoundland COVID-19 information
New Brunswick COVID-19 information
Nova Scotia COVID-19 information
Go here for the latest Costco Coronavirus updates: https://www.costco.ca/coronavirus-response.html
So there you go, a little reading material for you.
Be kind, be safe and stay healthy!
Please note:
The price at your local Costco takes precedent (or precedence) over the prices listed on this blog.
Costco liquidation/Manager's Special items (ending in .97) vary from store to store.
An asterisk (*) on the price tag means the item is not being re-ordered.
If there is something you really want, ***double check the expiry date*** as some Costco sales items do end mid-week.
***This is a fan run, independent page with no affiliation or endorsement by Costco Wholesale***
Costco Flyer Sales Oct 25th – Nov. 2nd 2021
Costco Treasure hunt sales Nov 1st – 7th 2021